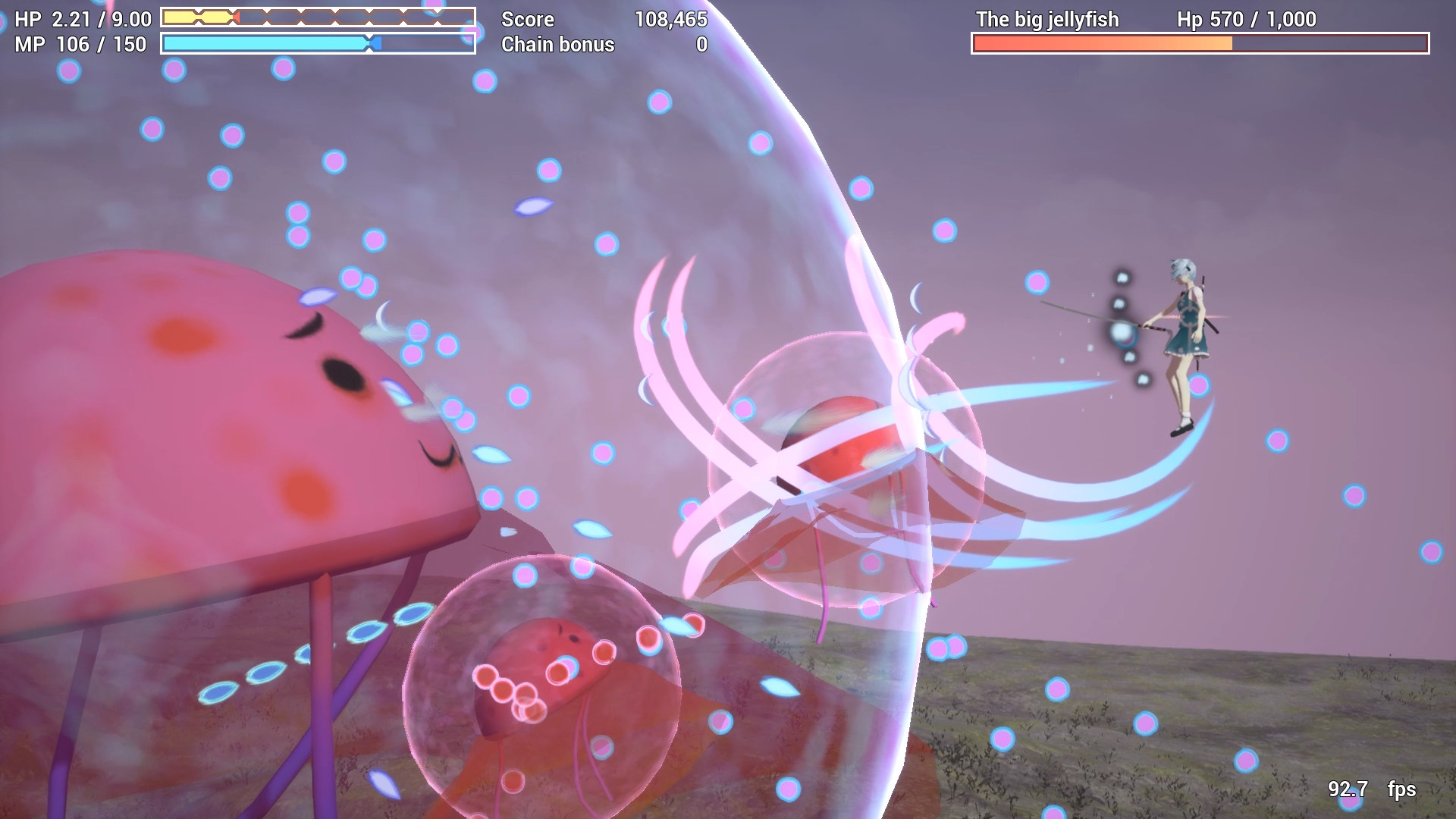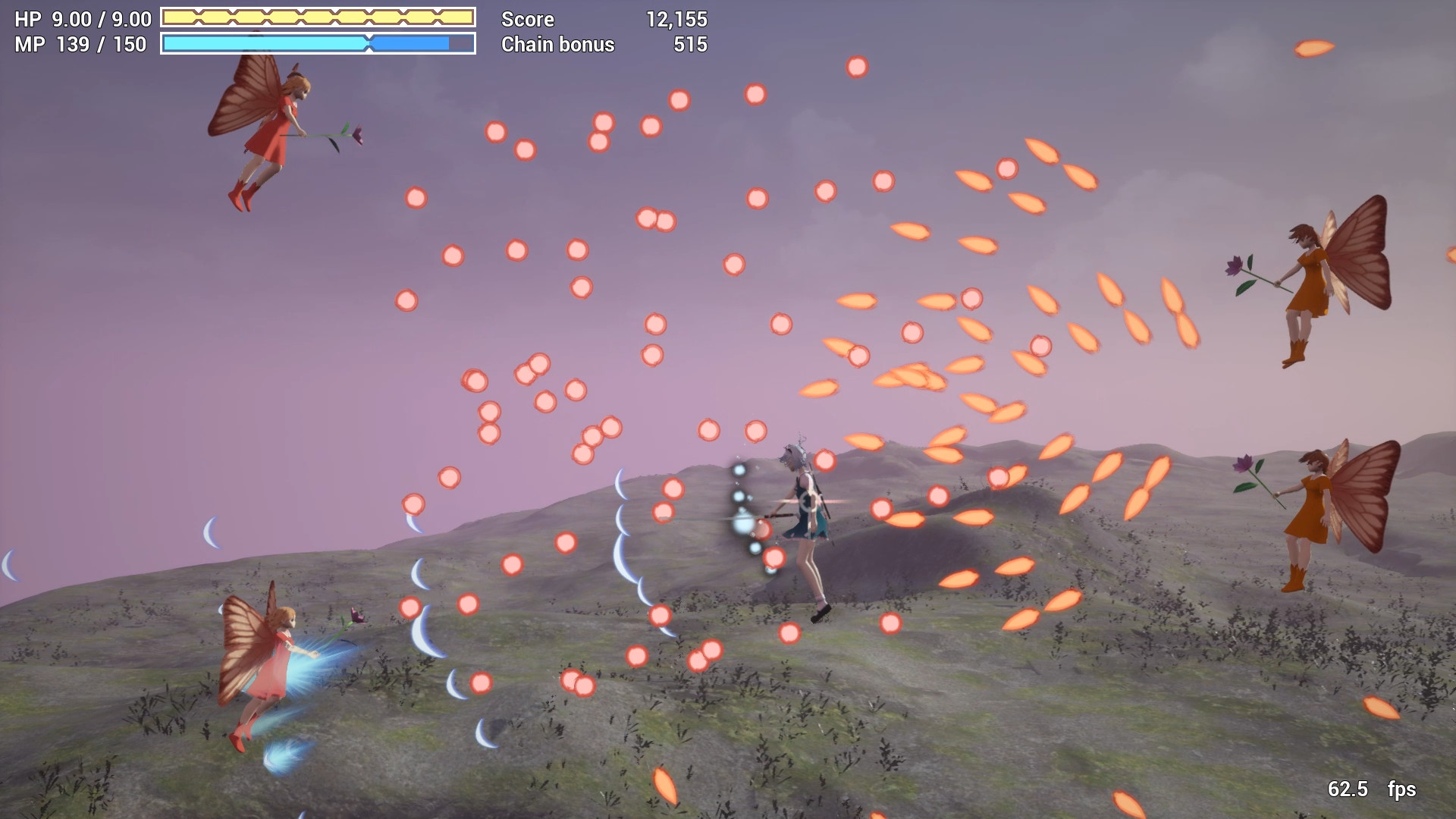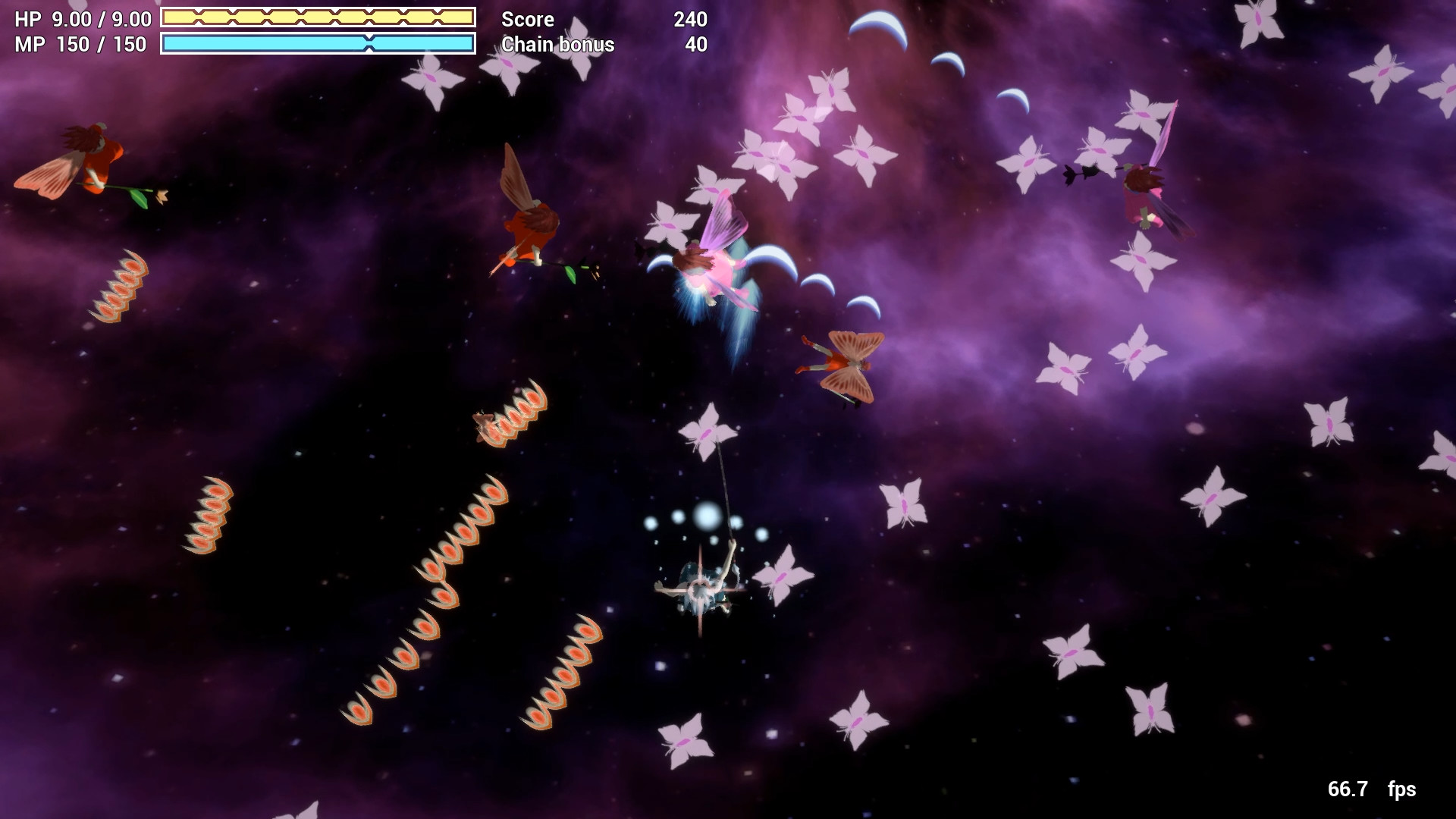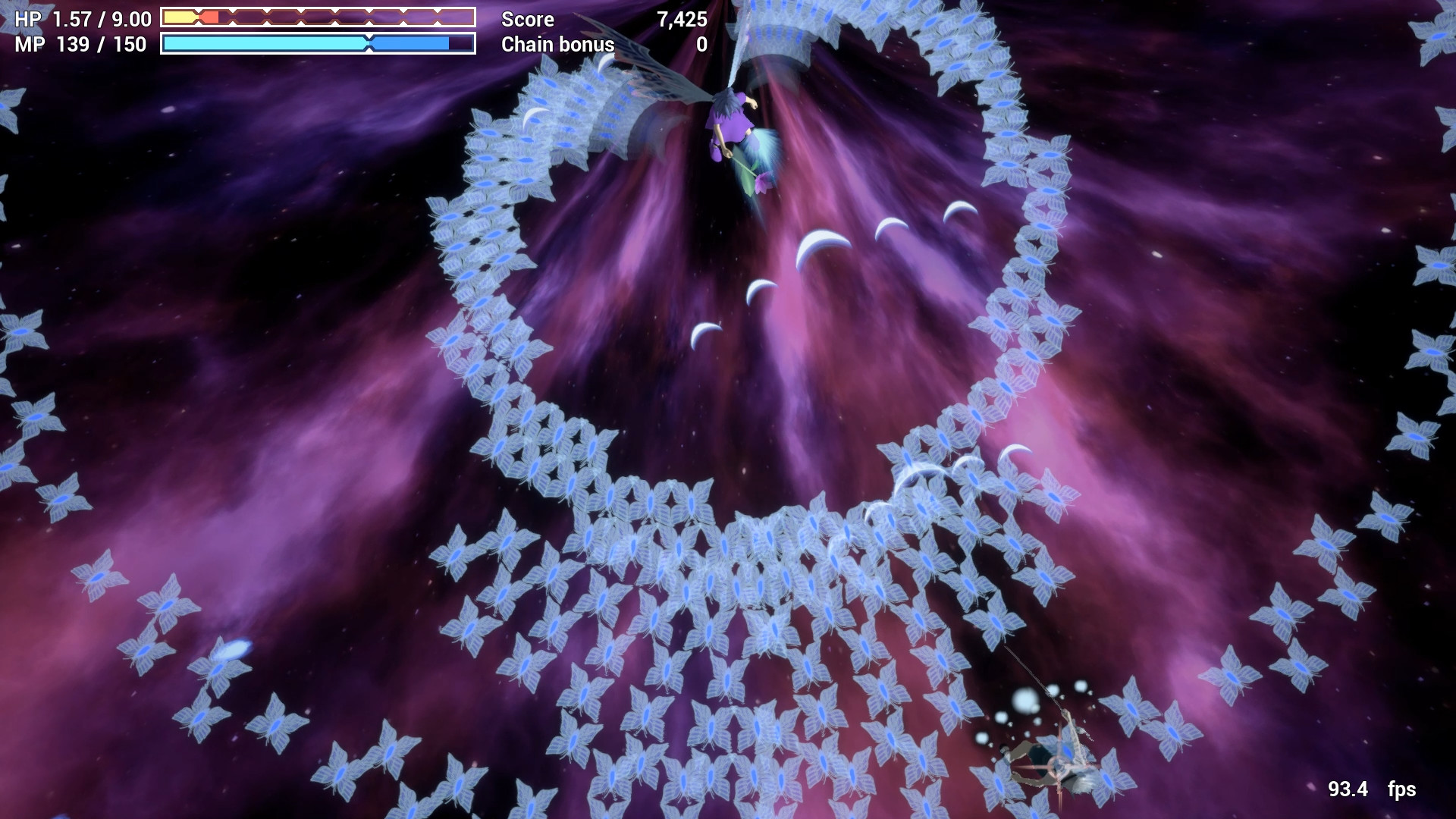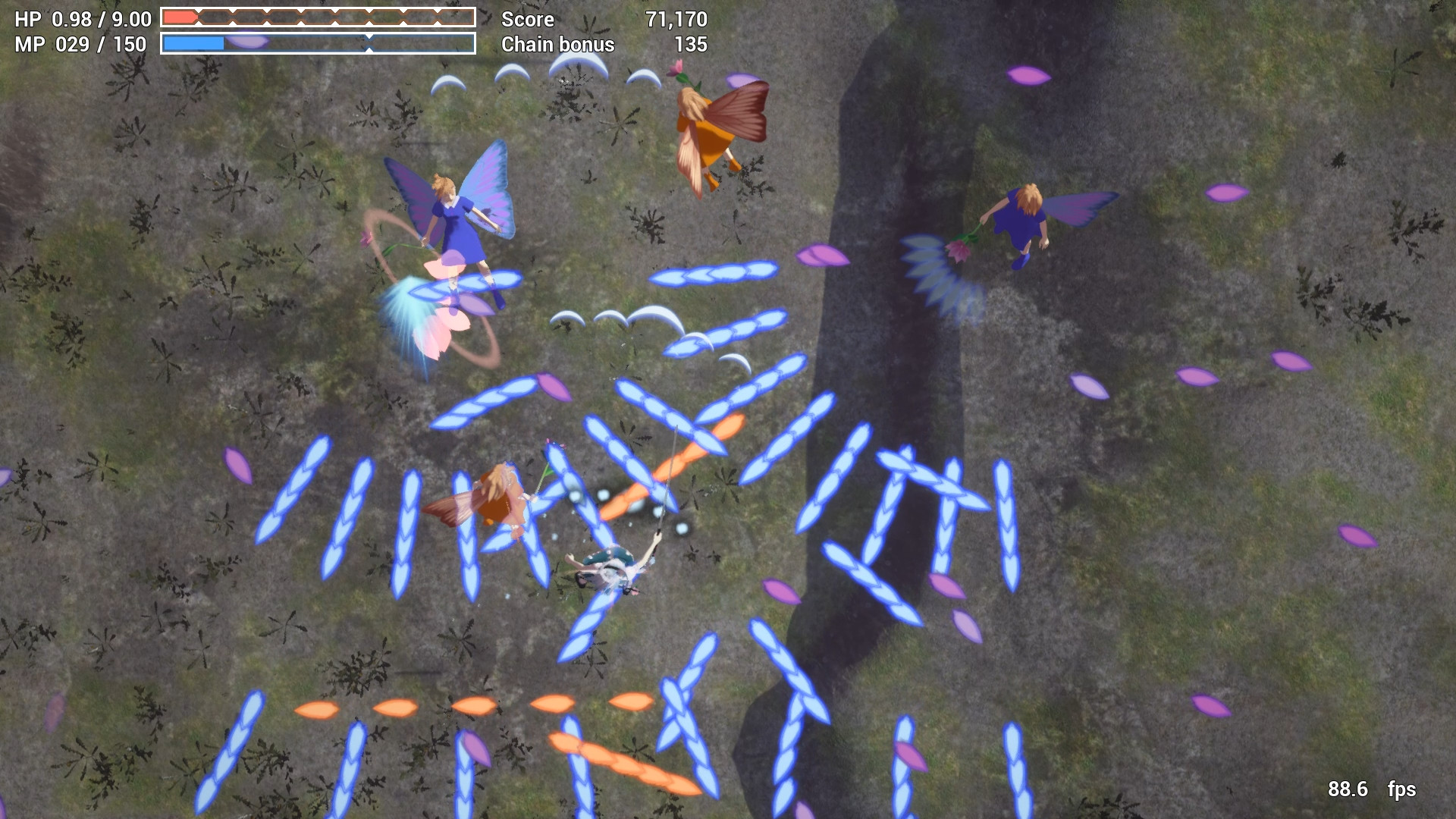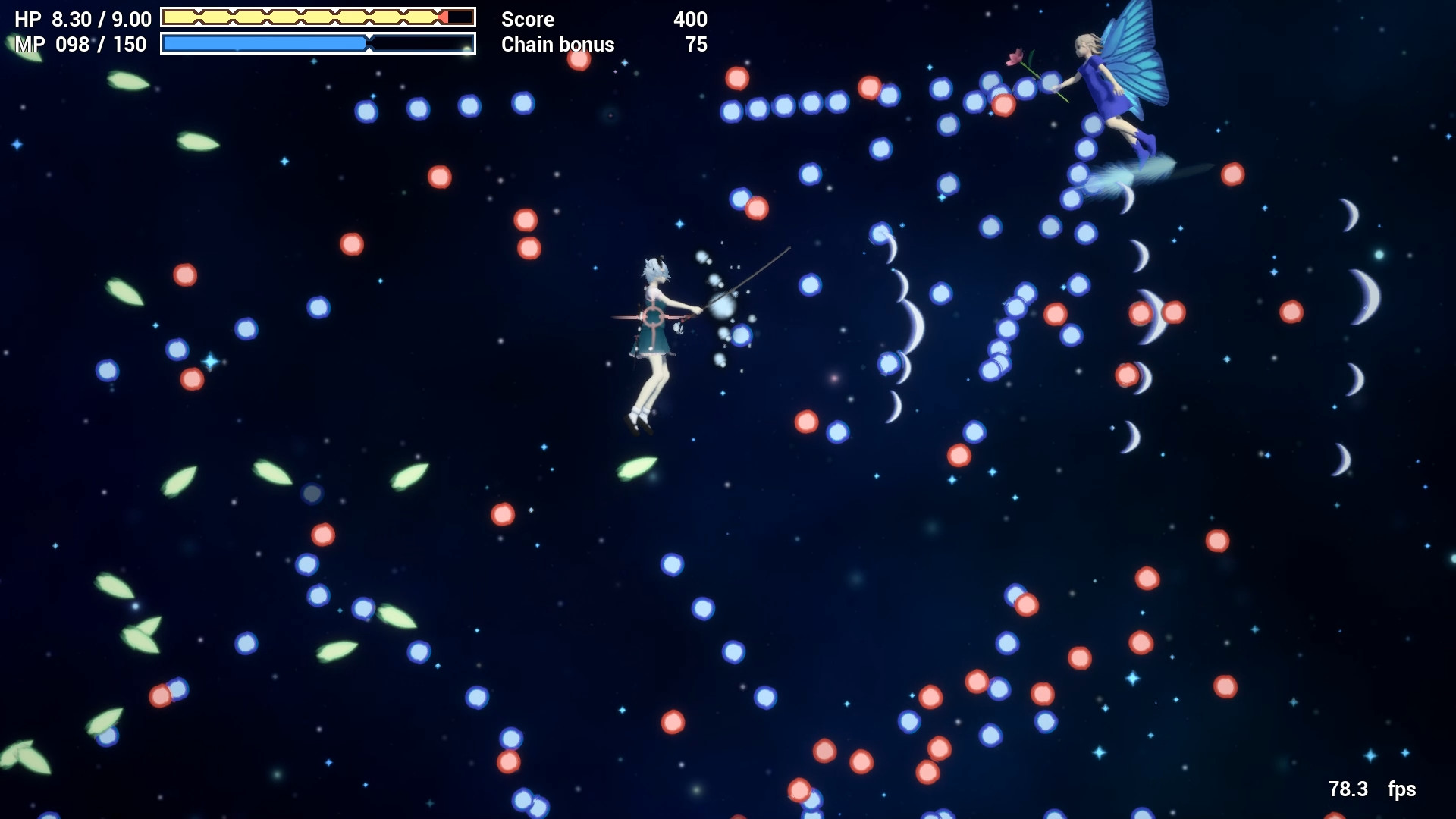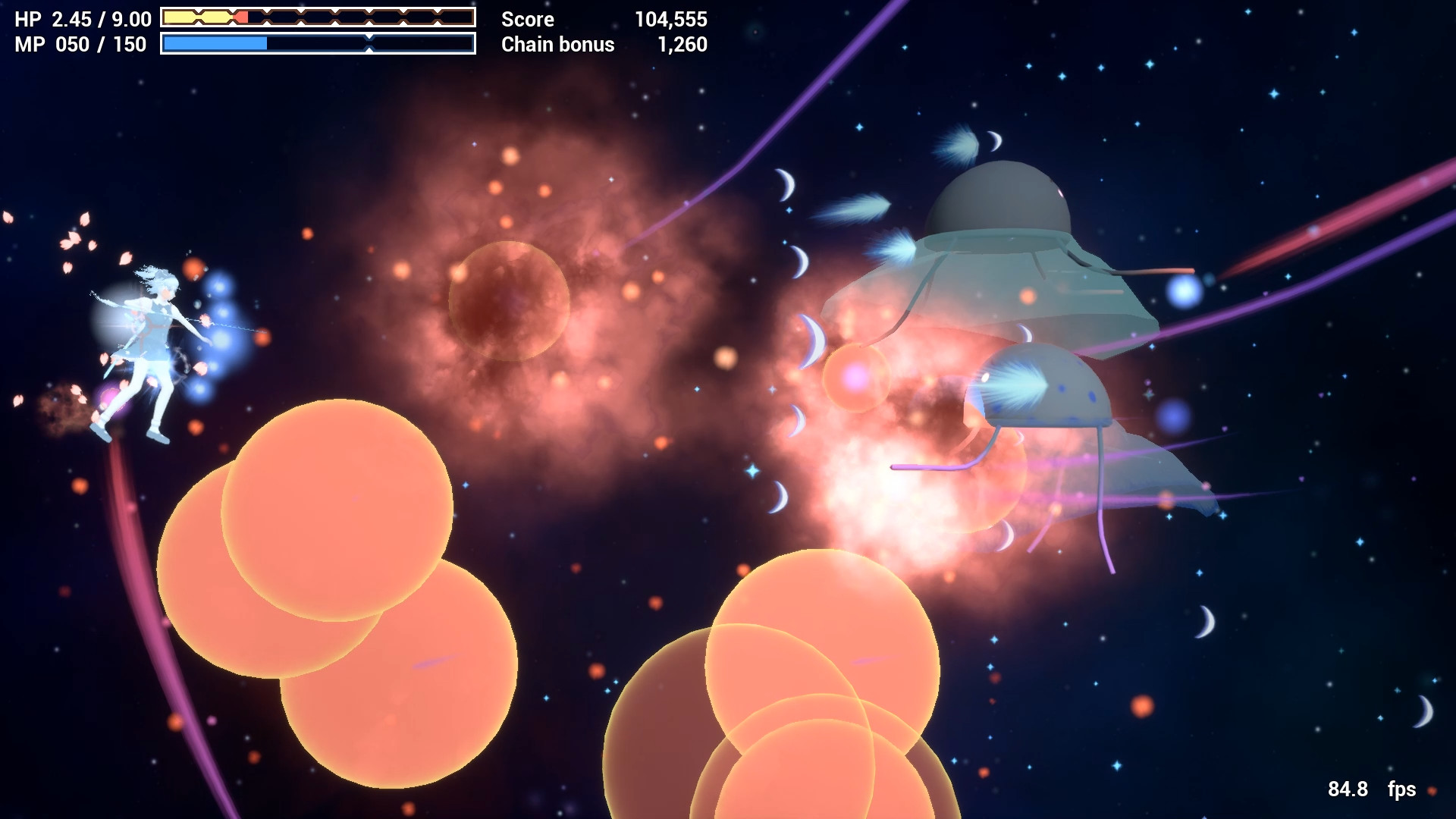 Download links for Touhou Multi Scroll Shooting PC game
How to download?
About the game
Seamlessly switching between horizontal, vertical and 3d shooter.
No story narration. Just move around and shoot for fun.
Arrow keys : Move

z : Shoot

x : Use skill

Left shift : Slowdown movement and aim to an enemy.

Space bar : turn

escape : pause game

You can set key config as you want in the option menu.
Konpaku Youmu is the only one playable character.


There are 3 stages. Stage 1, Stage 2 and Extra Stage. Player do not need to clear a game to unlock extra stage.

3 difficulties. Easy, Normal and Hard.

Screen resolution setting. 1920x1080, 1280x720, 640x360. Choose which ever fit for your machine. The game has better performance with a lower resolution.

Unlimited continue. When player dies, player can continue at check point or restart a whole stage. If player use continue, the remaining hp is set to small amount. No deduct score when player use continue.

No pick up items. Youmu can recover Hp and Mp by herself.

Kill enemies consecutively to get more chain bonus.

No Luck base. All enemies and bullets behavior are not random. They have some algorithm behind them.
C:UsersusernameAppDataLocalTestProject
Minimum:
Requires a 64-bit processor and operating system

OS: Windows 7 or higher

Processor: Intel Core i3 (2-core, 2.4GHz)

Memory: 4 GB RAM

Graphics: NVIDIA Geforce Gt 630

DirectX: Version 11

Storage: 1 GB available space
Recommended:
Requires a 64-bit processor and operating system

OS: Windows 10

Processor: Intel Core i5 (, 3.2GHz)

Memory: 8 GB RAM

Graphics: NVIDIA Geforce GTX 1050 or Higher

DirectX: Version 11

Storage: 1 GB available space