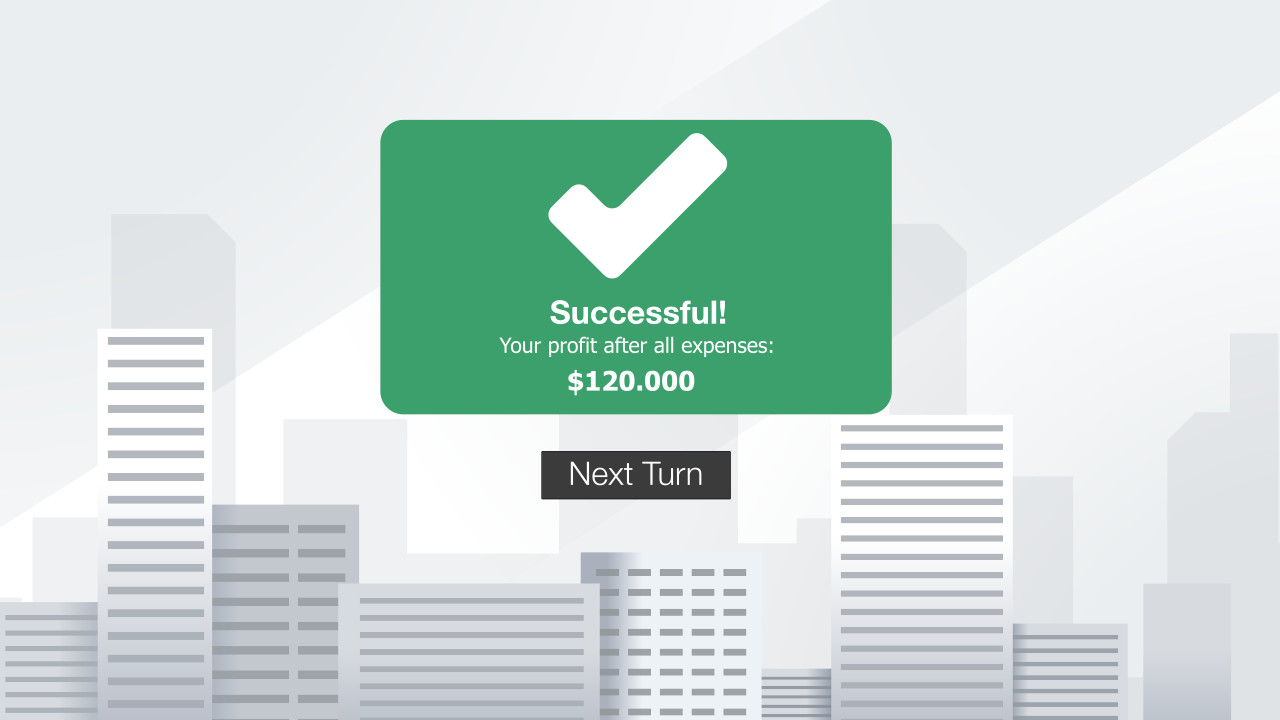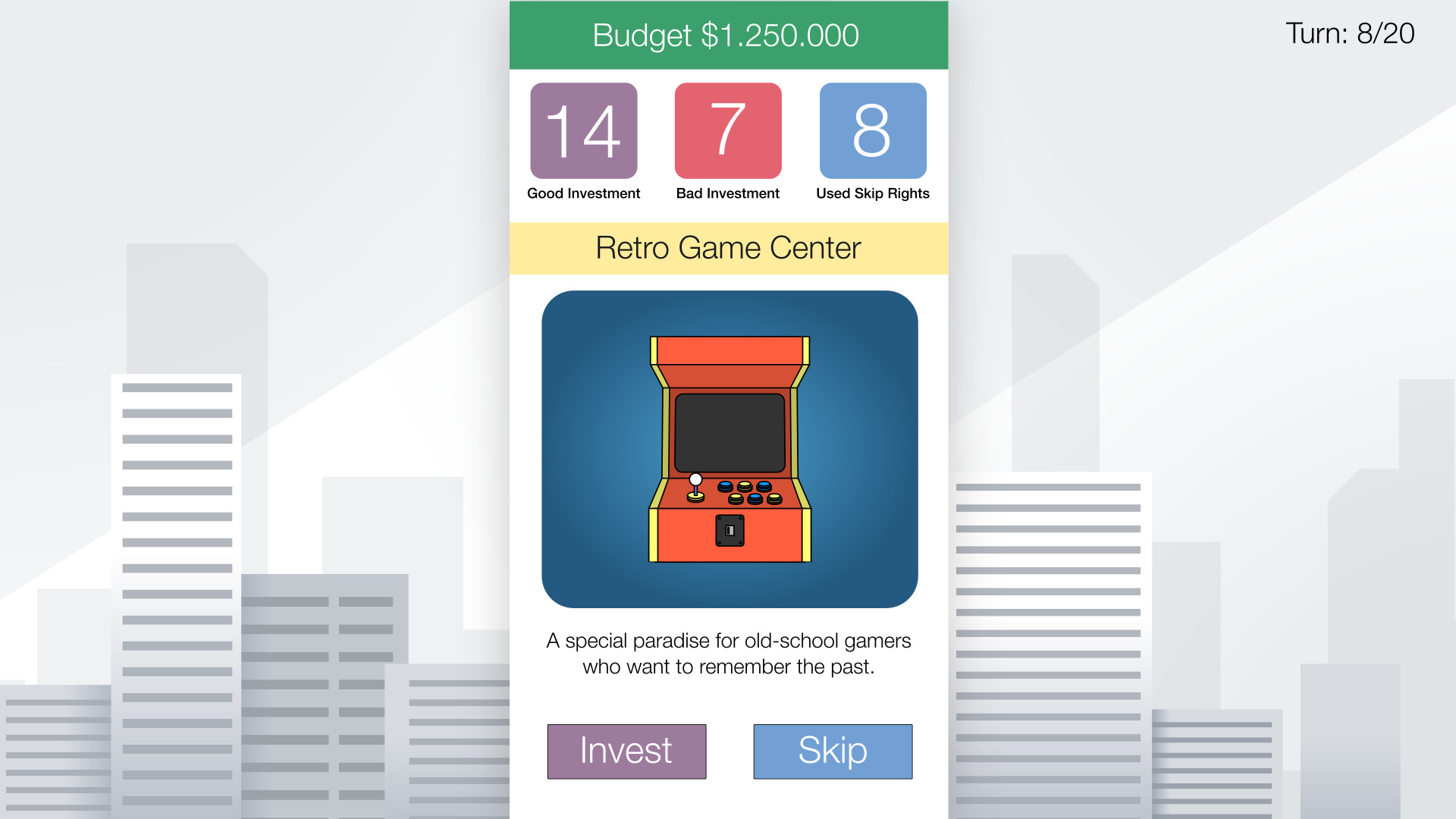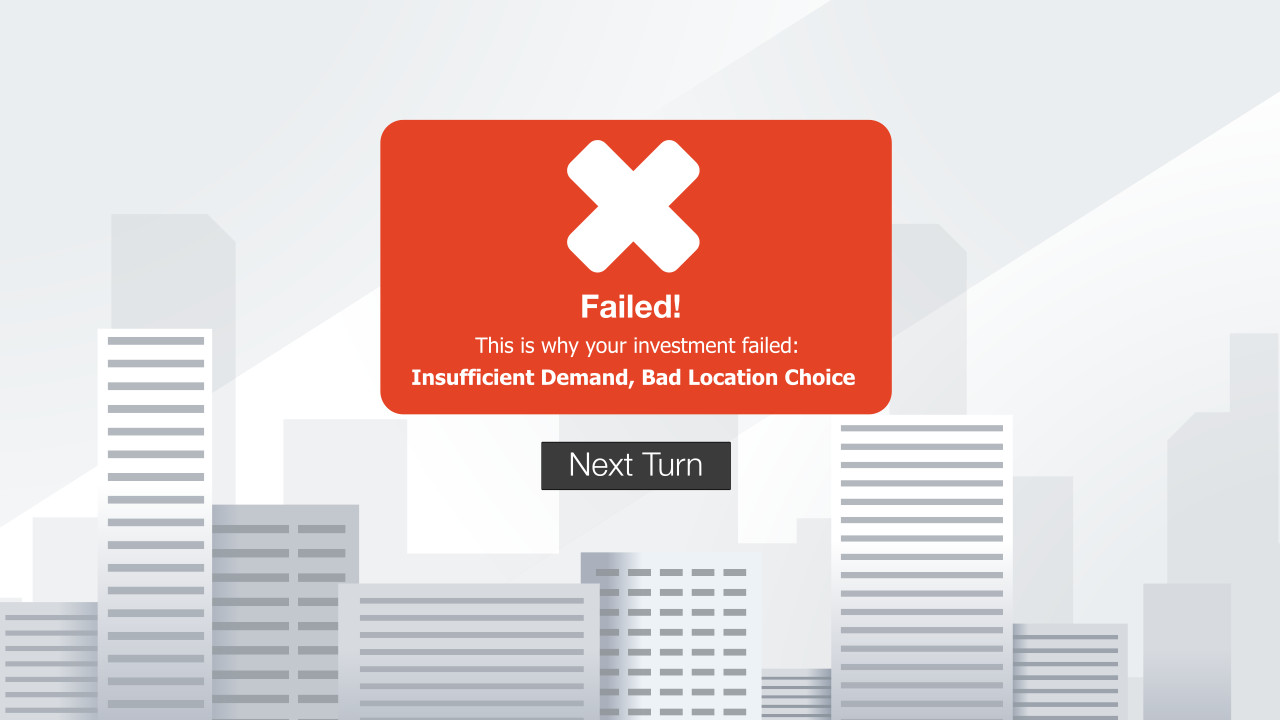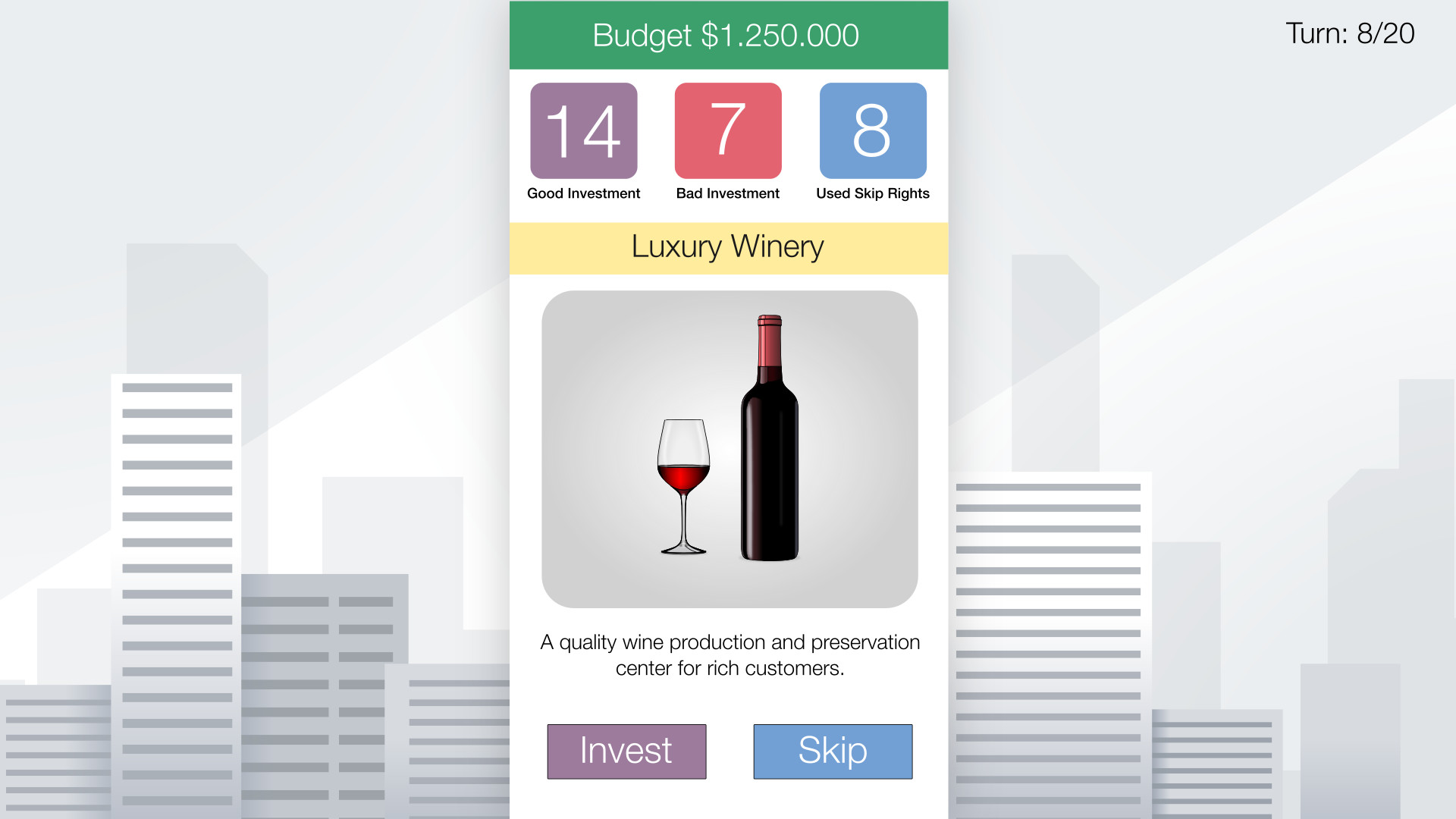 Download links for Life of a Capitalist PC game
How to download?
About the game
Life of a Capitalist
This is a minimalist game with economy theme. You play as a capitalist investing in promising initiatives to prosper. You should examine and decide on different investment opportunities for each turn.
This game consists of 5 acts and 100 turns in total. In each turns, you will read a different startup idea. These ideas are specially selected by your assistants.


After reading these ideas, you should decide to invest or move to the next one. But you should read them carefully, consider every aspects and then decide they are good to invest or not.


If you make the right decisions, you can become richer. But be careful, your money is limited and you might bankrupt too. If you choose a wrong decision, you will be informed why you made a mistake.


More turns and acts will be added in future too!
Minimum:
OS: Windows 7/8/10

Processor: Intel Pentium G860

Memory: 512 MB RAM

Graphics: DirectX 9 Compatible
Recommended:
OS: Windows 10

Memory: 512 MB RAM