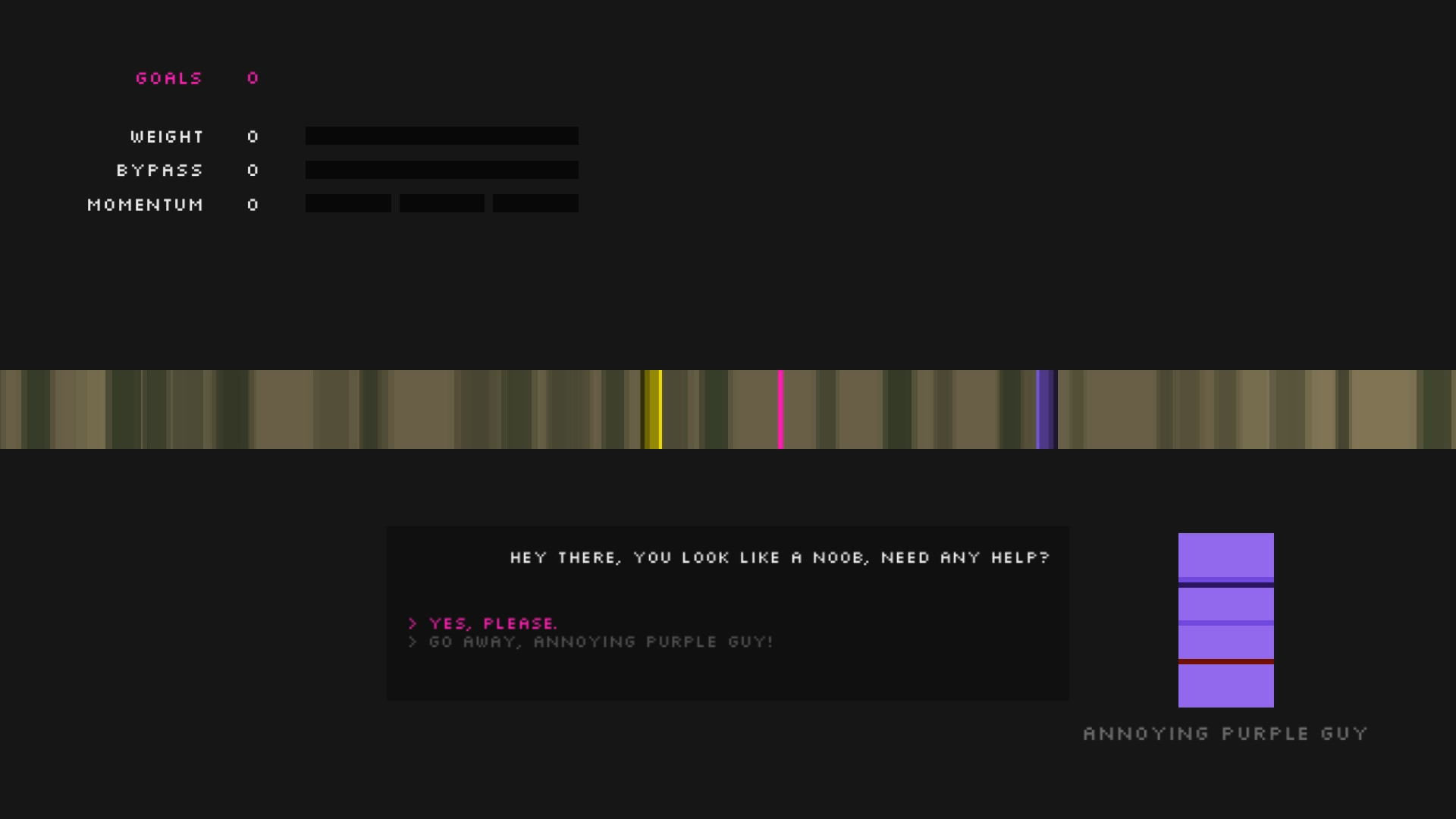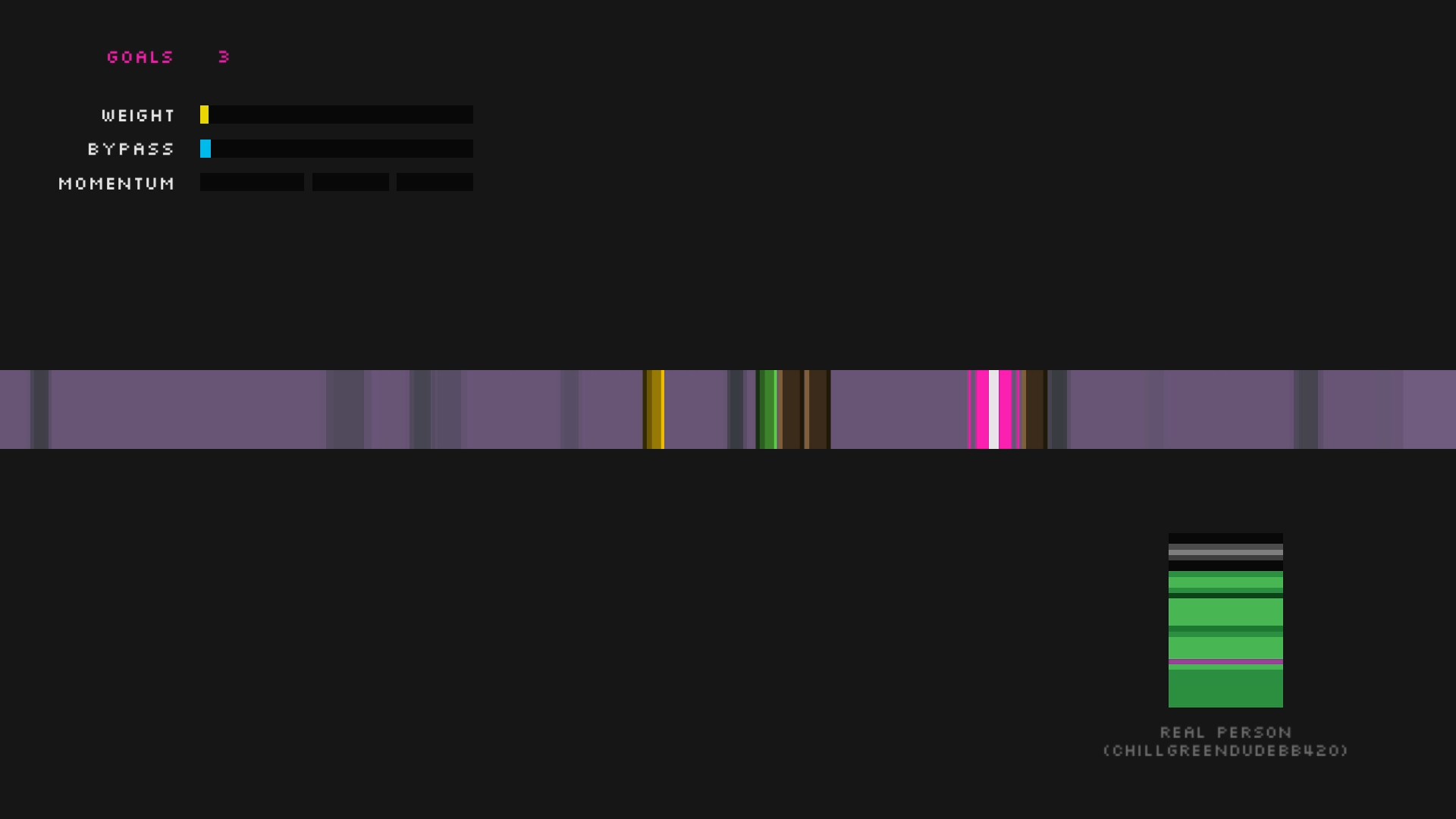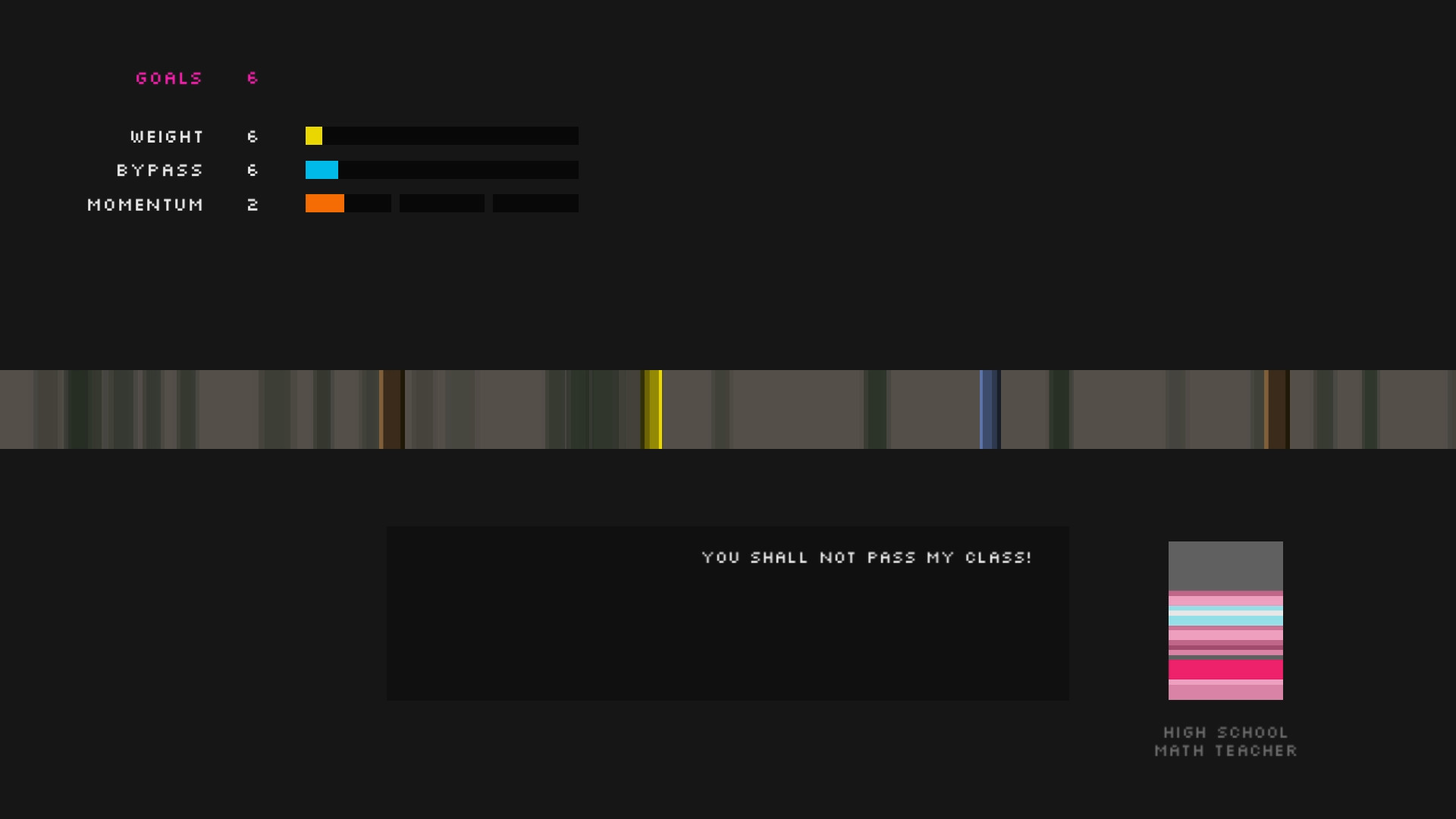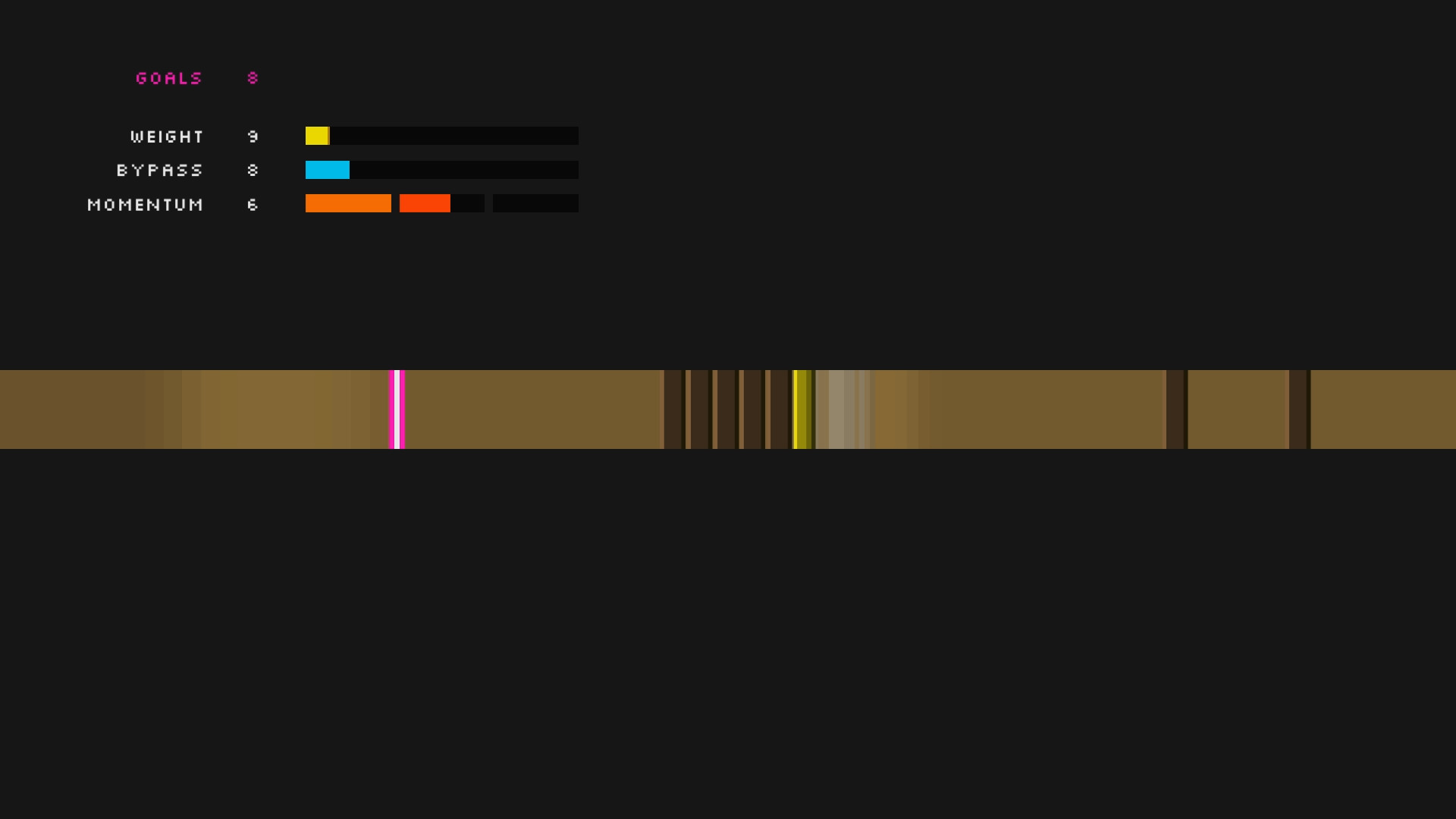 Download links for Life Goals PC game
How to download?
About the game
Learn everthing you want to learn. And don't forget about the rest. Overcome all obstacles. Reach your Life Goals. Make stuff. Survive in history. Make yourself truly exist.
This is a game about life. And because life is already complex enough, and games are getting harder to make, let's make it simpler and project everything onto one dimension.
In 1D, choices seem simpler, but it does not make life much easier.
1. Move with left/right
2. Reach your goal to gain weight and bypass
3. Push lighter obstacles
4. Break lighter obstacles
5. Bypass anything
6. If you are stuck, hold space to start fresh
Disclaimer:
If you don't have time to waste, please don't play this game, it would just make you hate me.
Features:
Explore your own story in Single Player

Experience emergent social behavior in Networked Multiplayer

State of the art 1D graphics
Minimum: