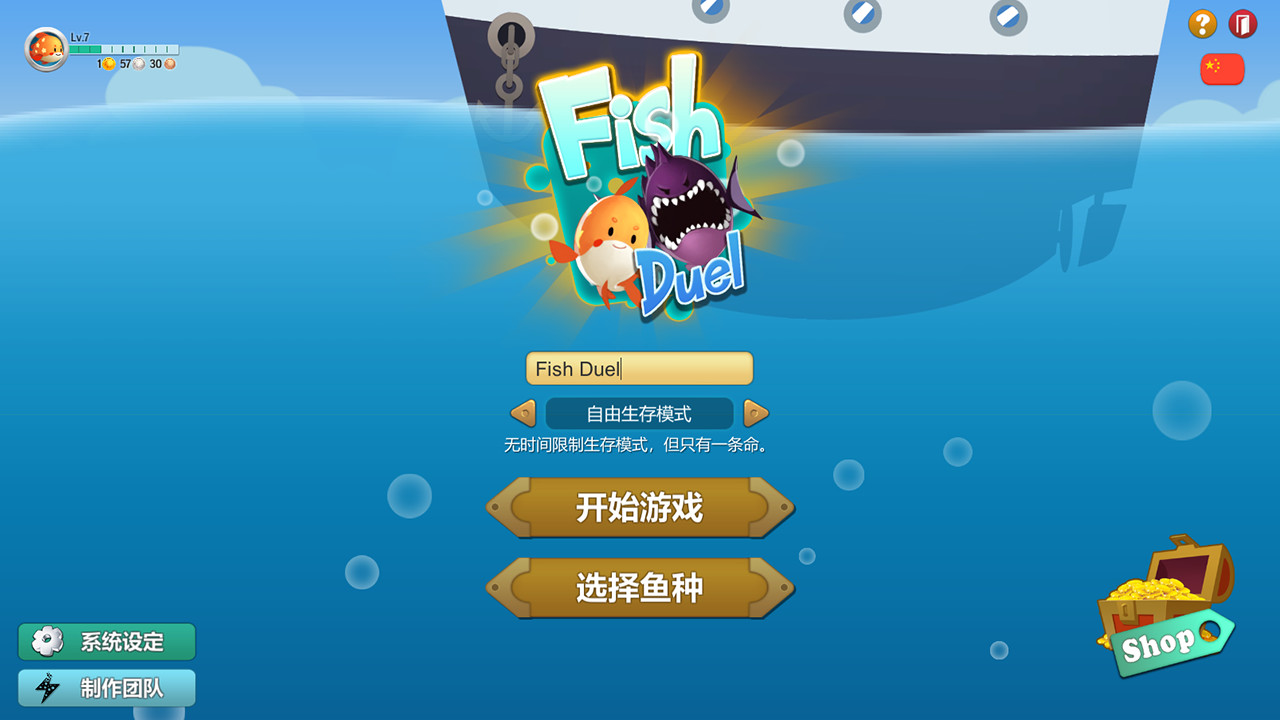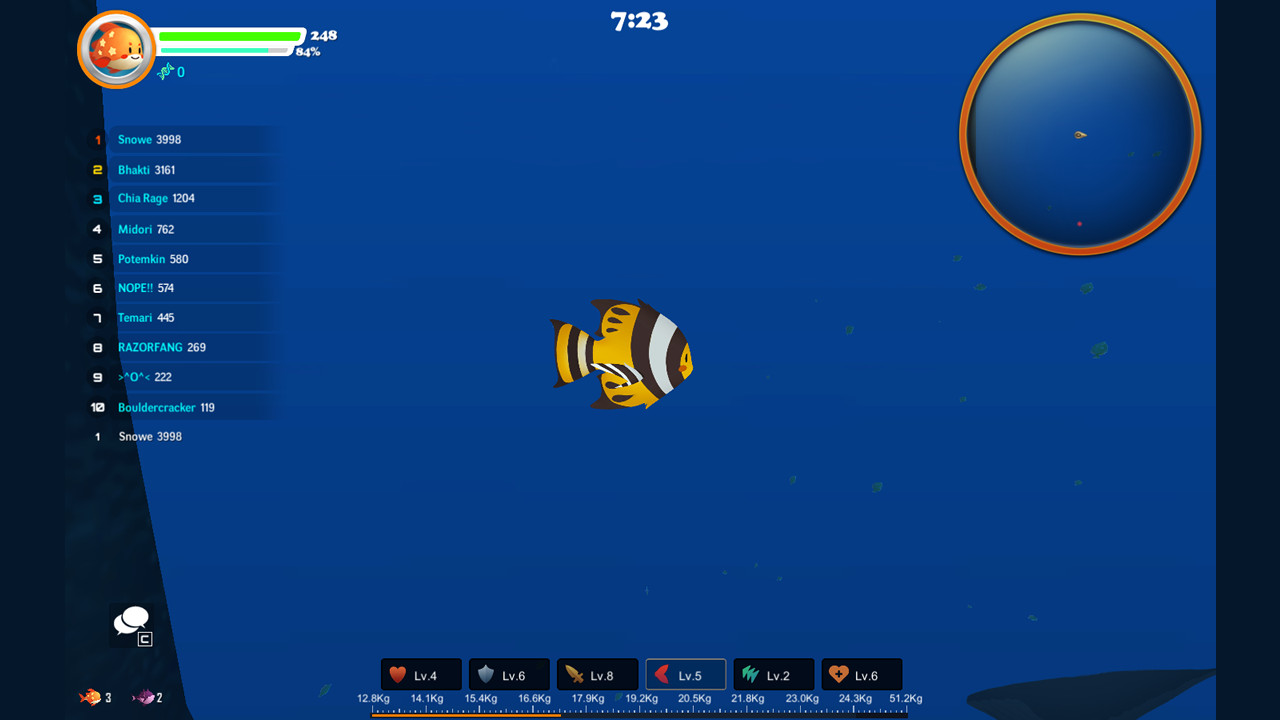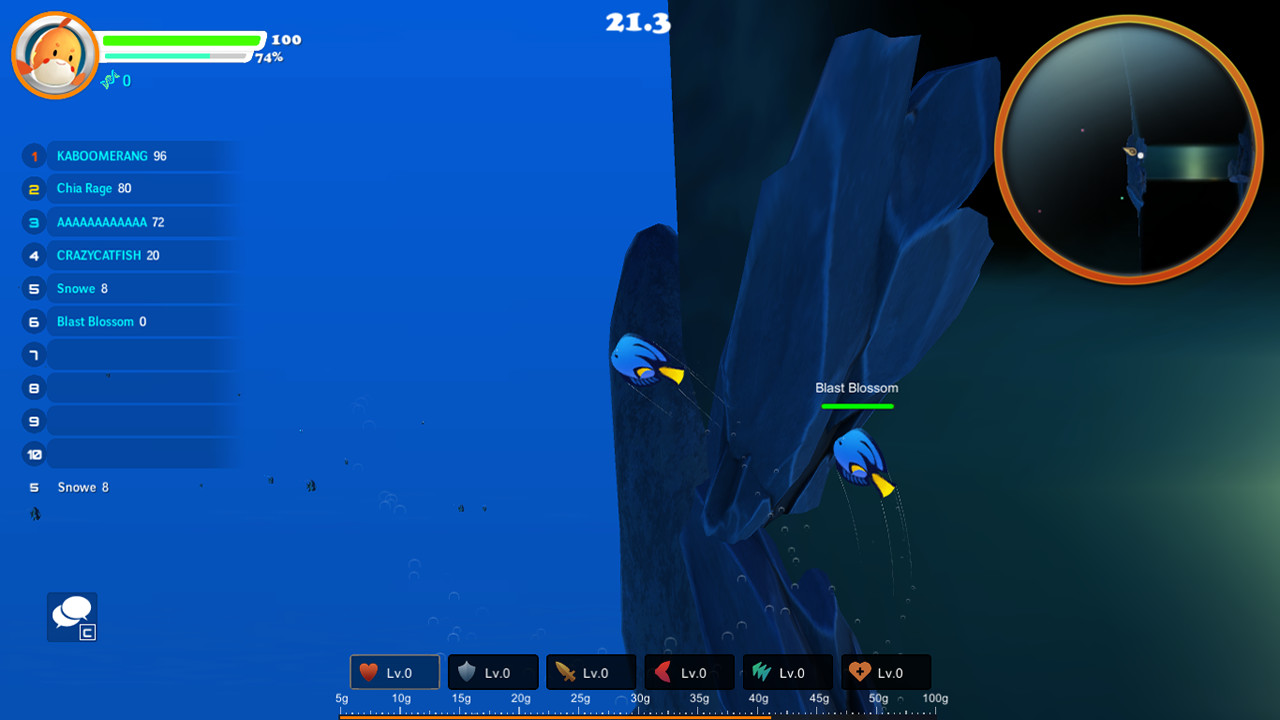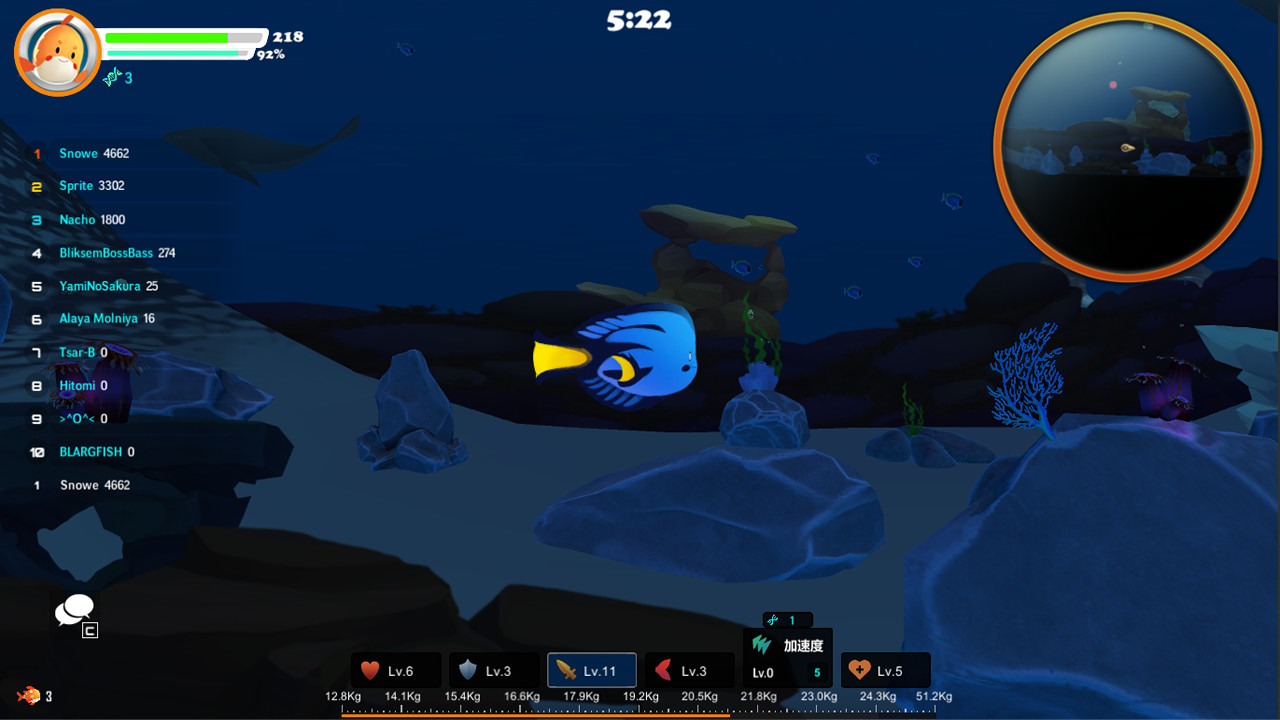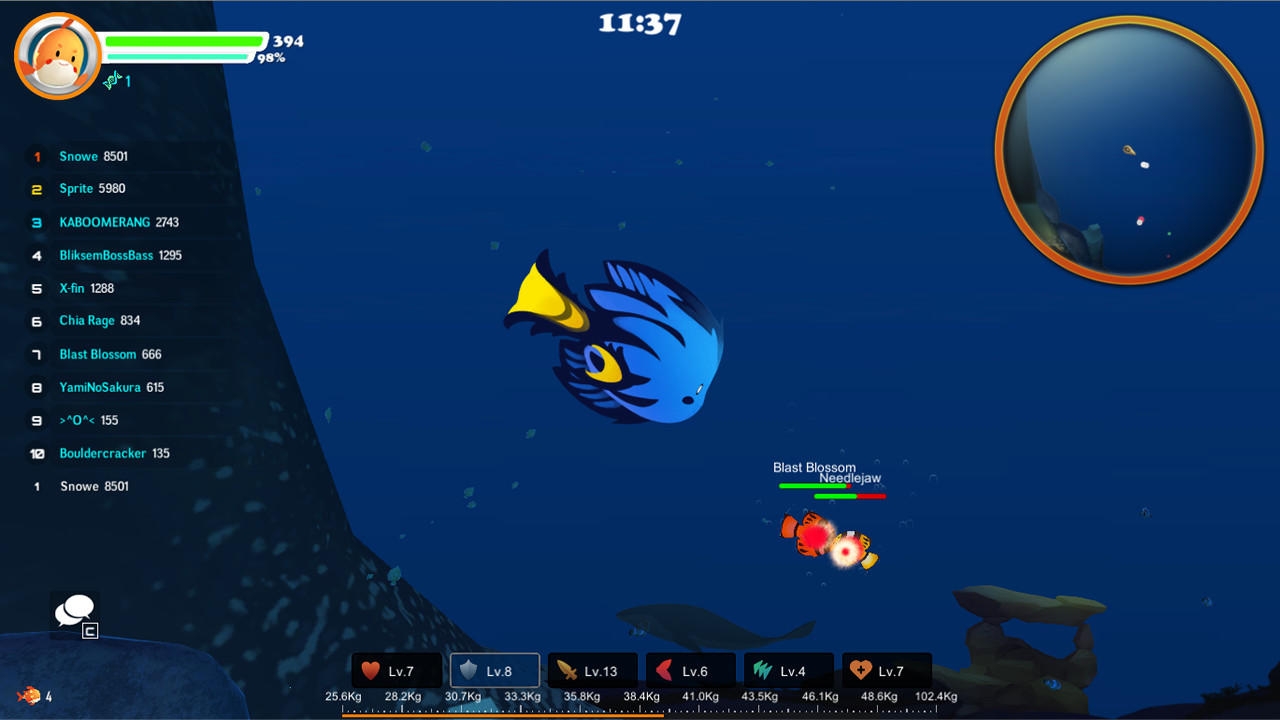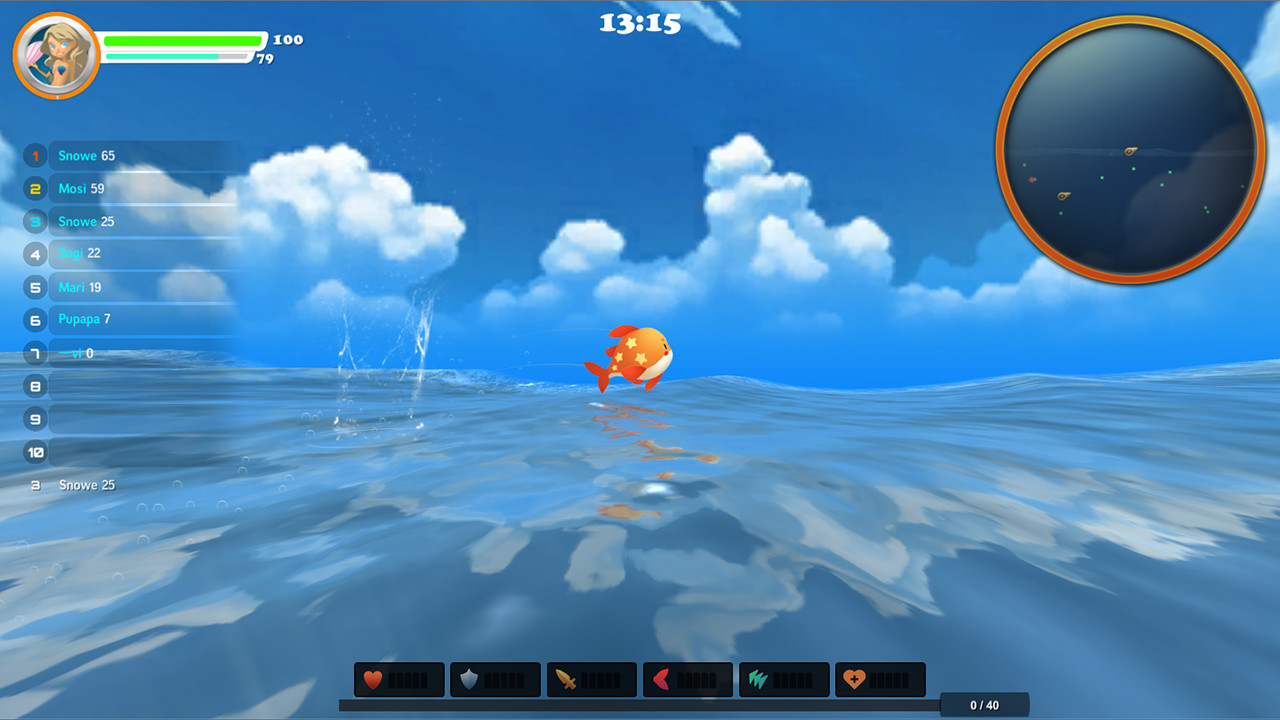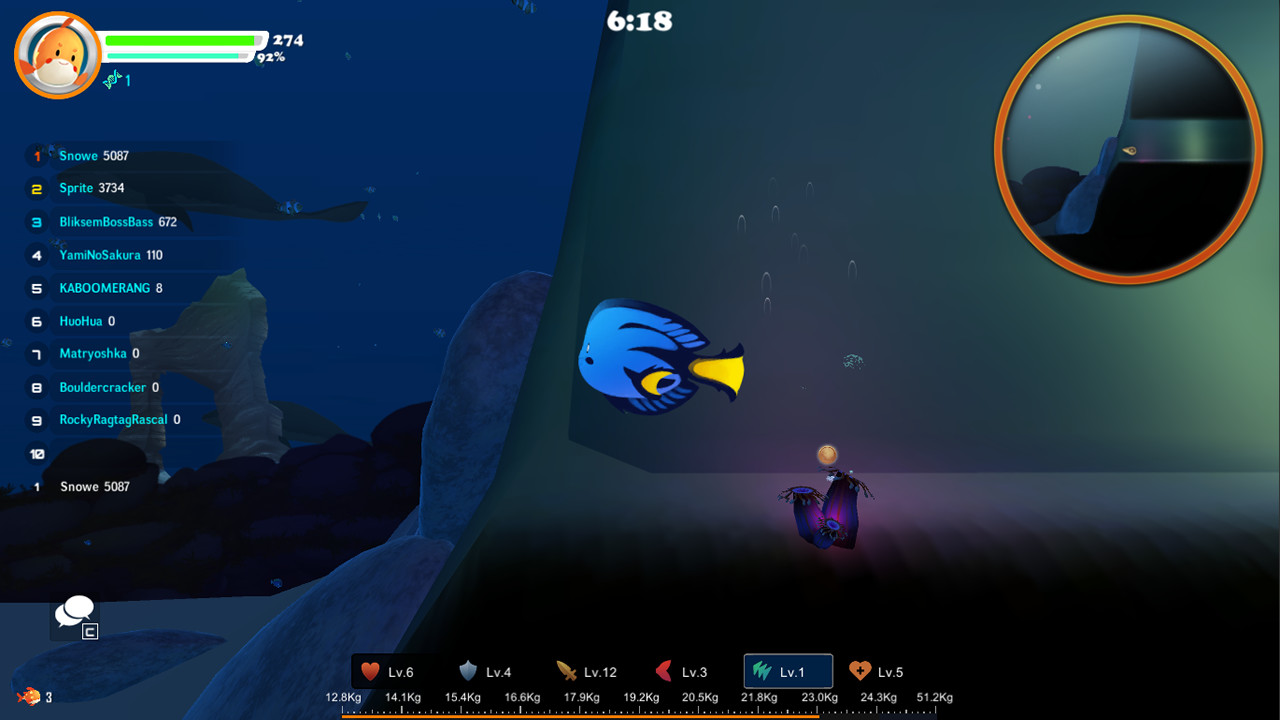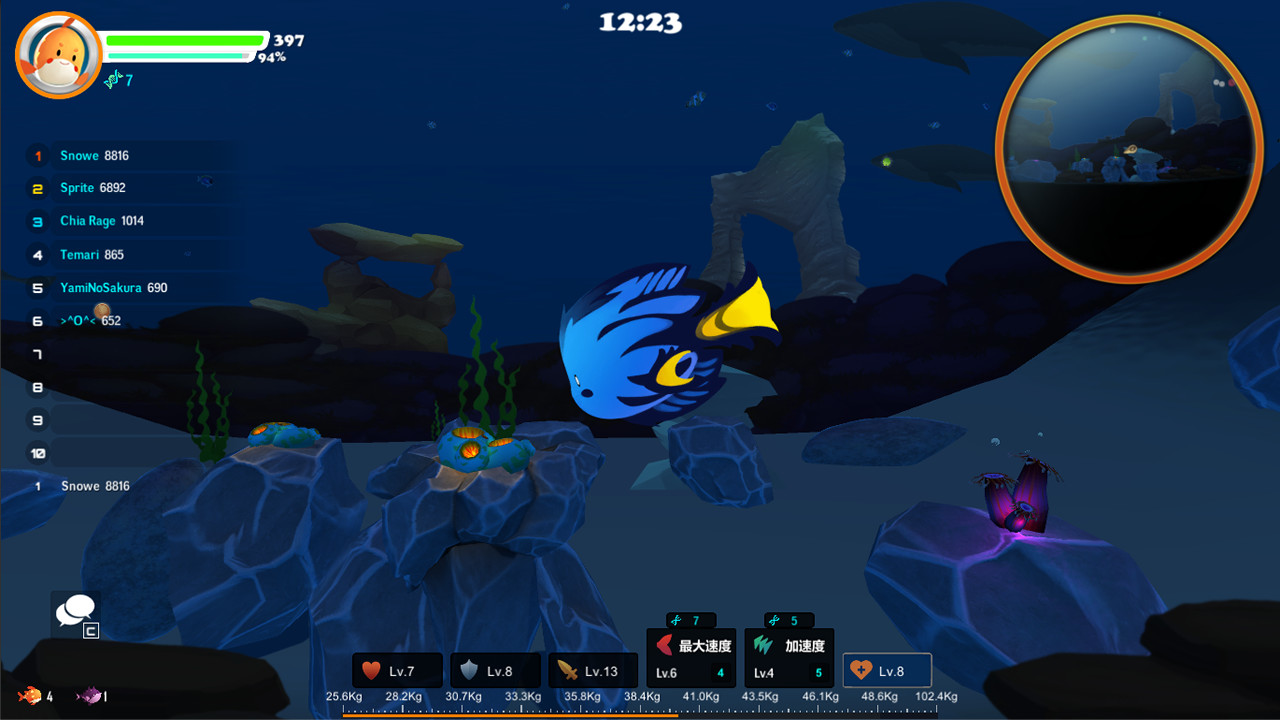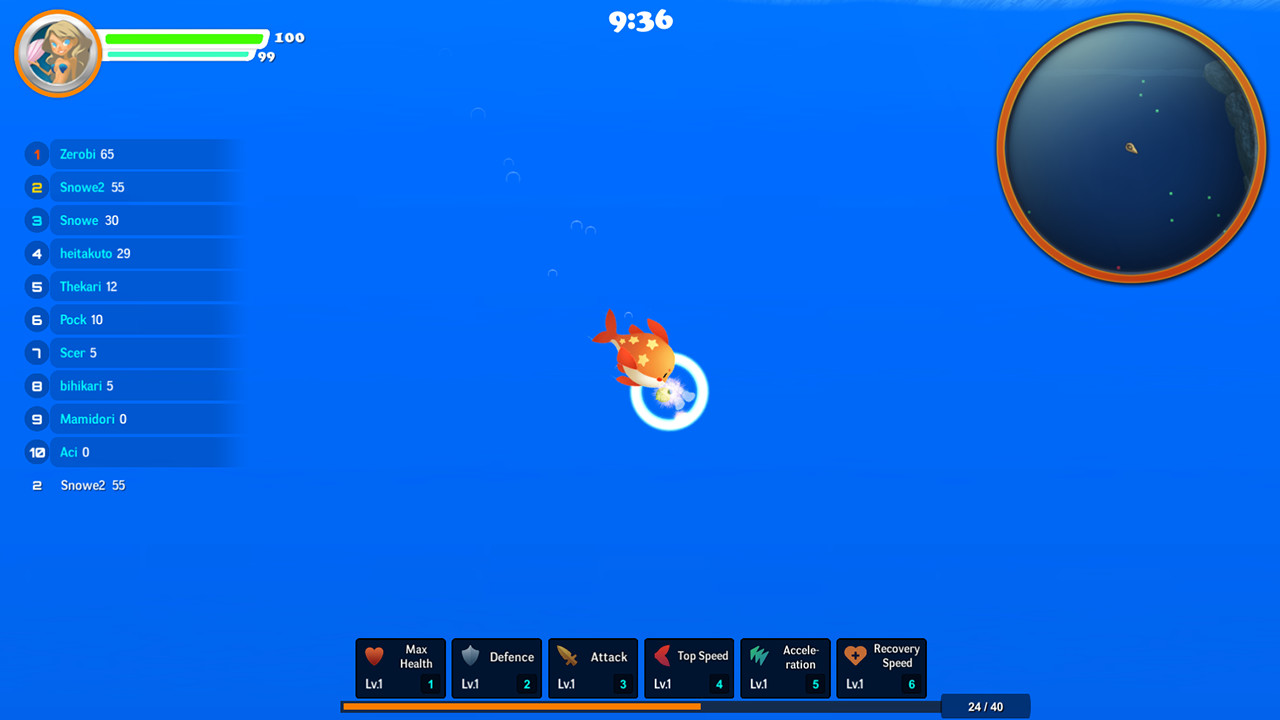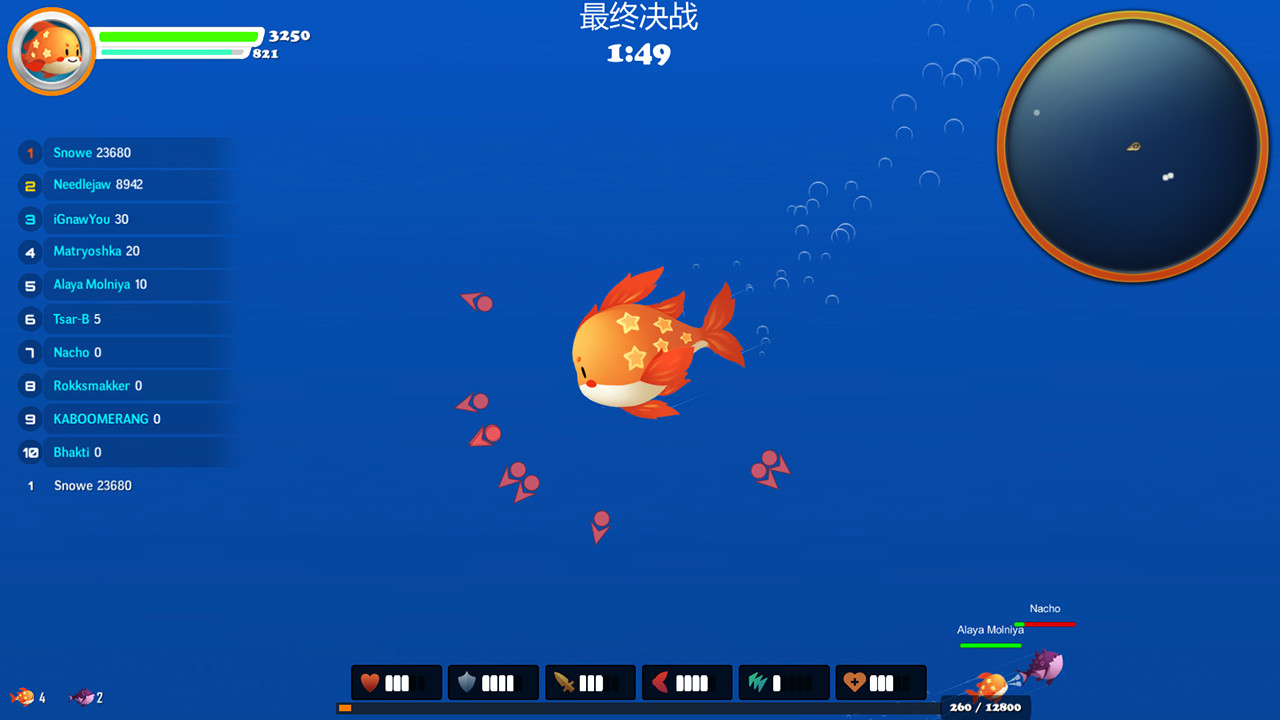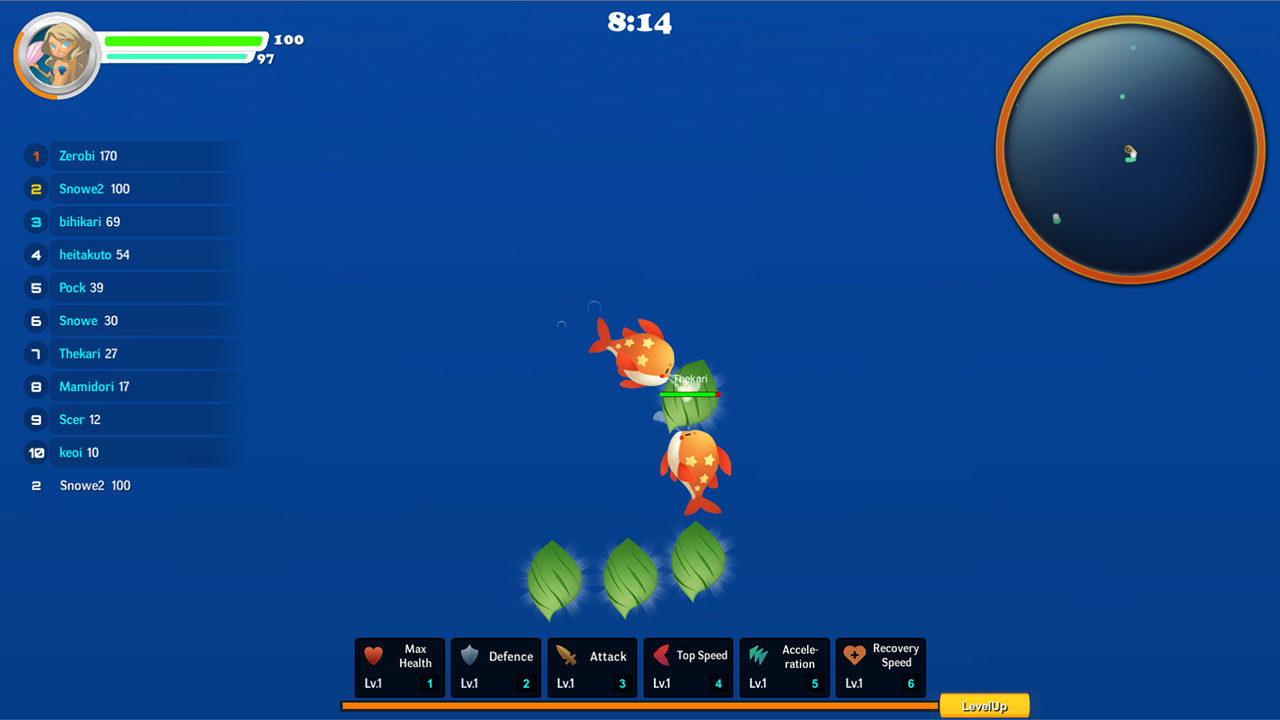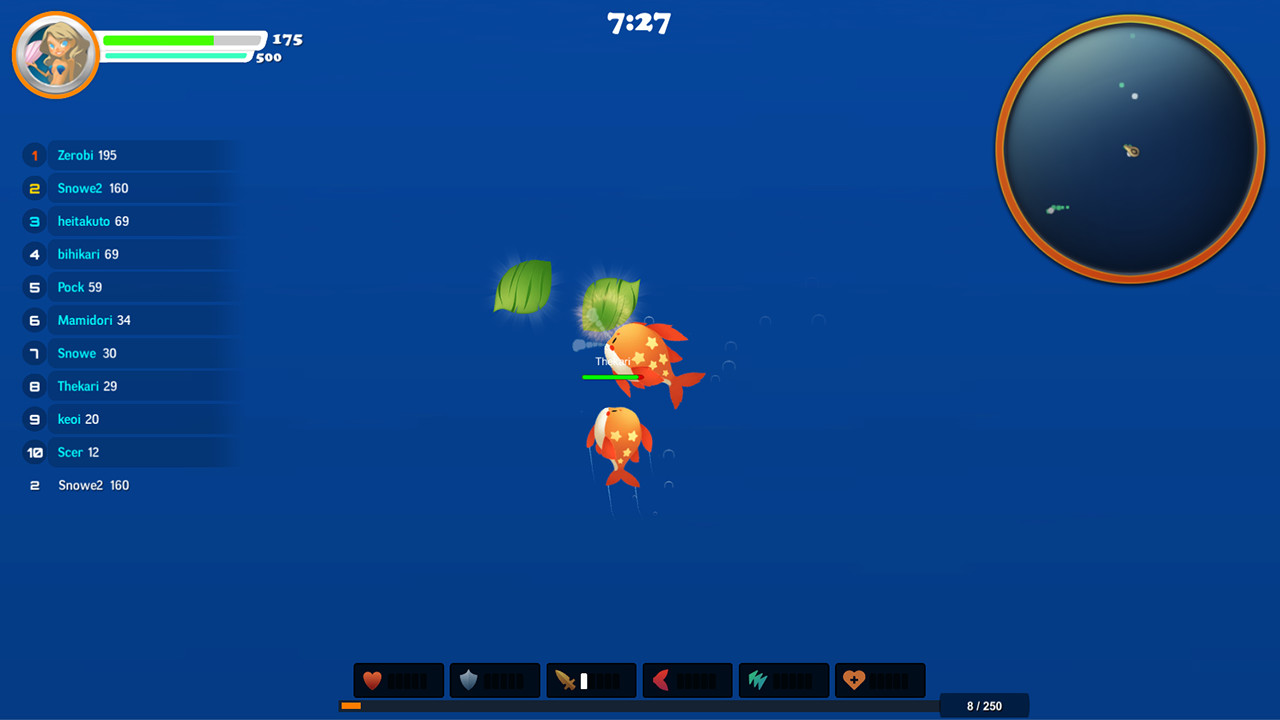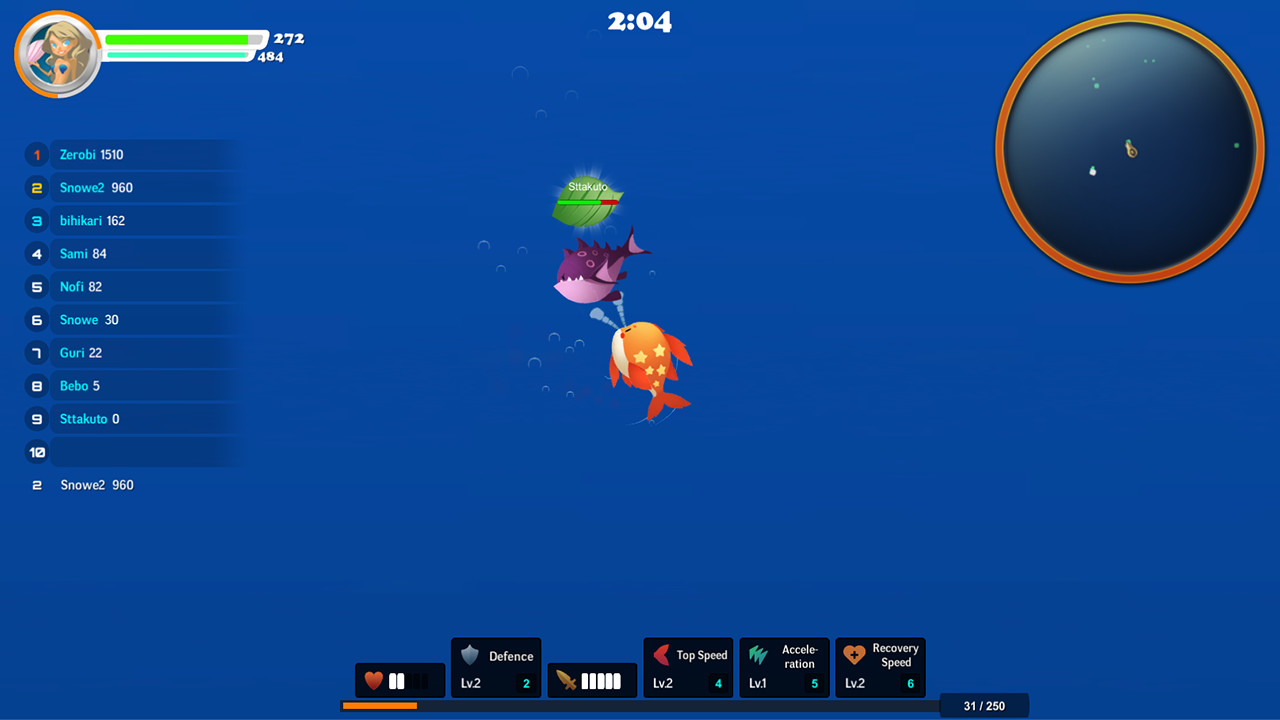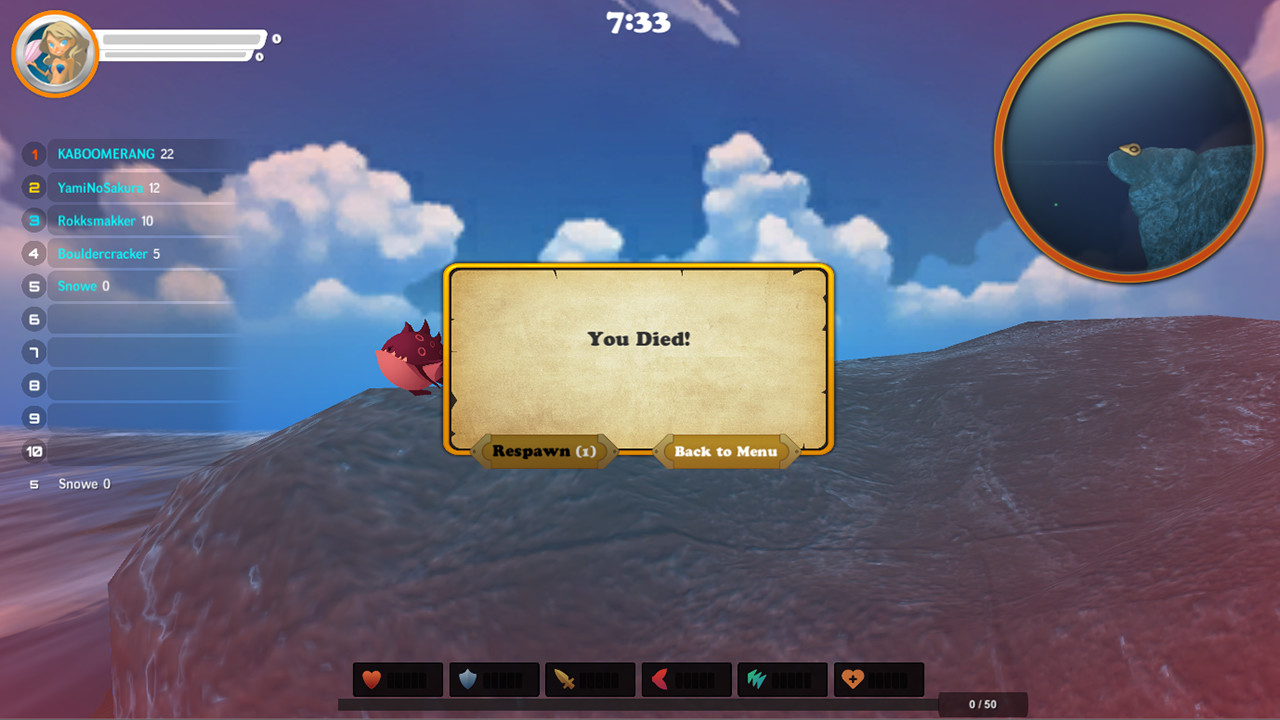 Download links for Fish Duel PC game
How to download?
About the game
Fish duel is an IO game which involves fish battling beneath the sea, where you can revel in the delight of biting and tearing up your opponents, and evolve your fish to dominate the ocean. Fancy a simple yet exciting casual game? This one is sure to get you and your friends hooked.Simple controls:
1. Right click to swim
2. Left click to eat food and attack foes
3. E key to Accelerate (consumes stamina to instantly accelerate to highest possible speed your fish is capable of swimming)
1. Level up
Gain evolution points (EP) by eating food and level up when the gauge is full.
2. Upgrade passive skills
Upgrade skills by using hotkeys 1-6 (consumes EP)
You can also upgrade skills by clicking the upgrade buttons with the mouse
1. Experience the evolution of fishes and their fight for food under the sea
2. Enjoy a relaxed player-to-player battle
3. Which fish is at the top of the food chain?
4. Start as a small fish and evolve as you hunt and forage
Minimum:
OS: Windows Xp,Vista,7

Processor: Dual core CPU 2.4 GHz

Memory: 4 GB RAM

Graphics: GeForce GTS 450-class (Intel HD 4000)

DirectX: Version 9.0

Network: Broadband Internet connection
Recommended:
OS: Windows 7/8.1/10 64-bit

Processor: Quad core CPU 3.0 GHz

Memory: 6 GB RAM

Graphics: GeForce GTX 960

DirectX: Version 11

Network: Broadband Internet connection