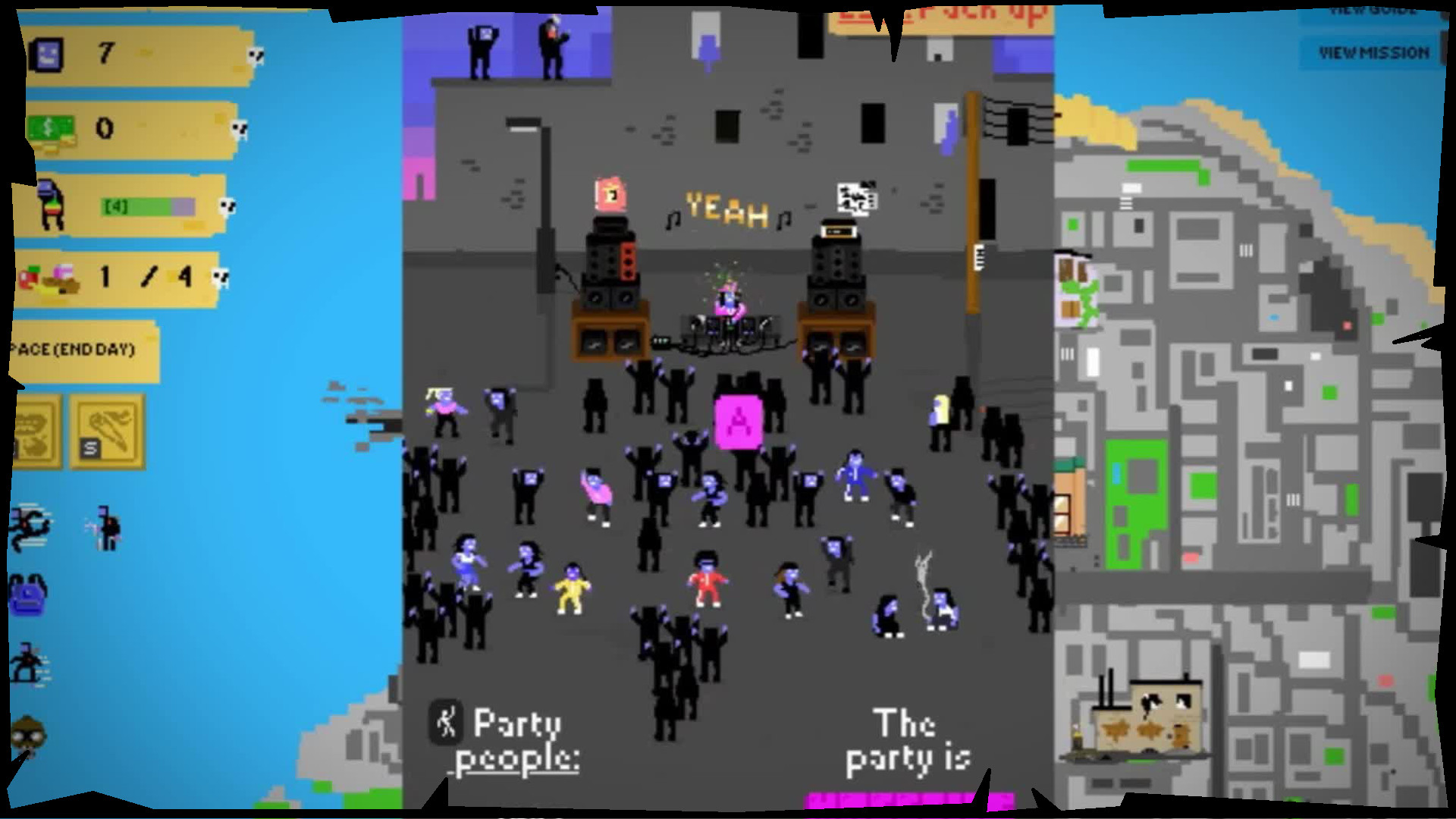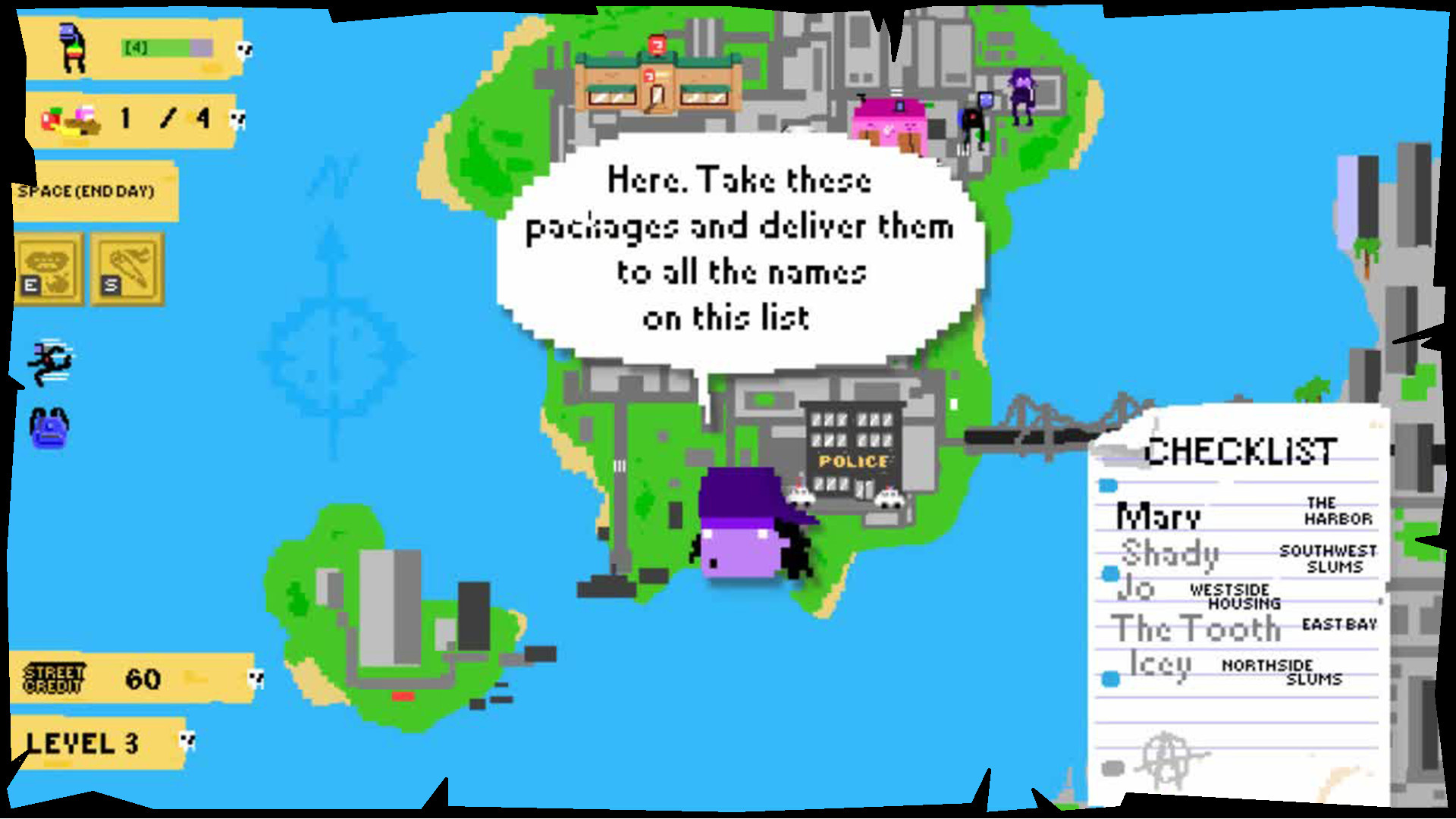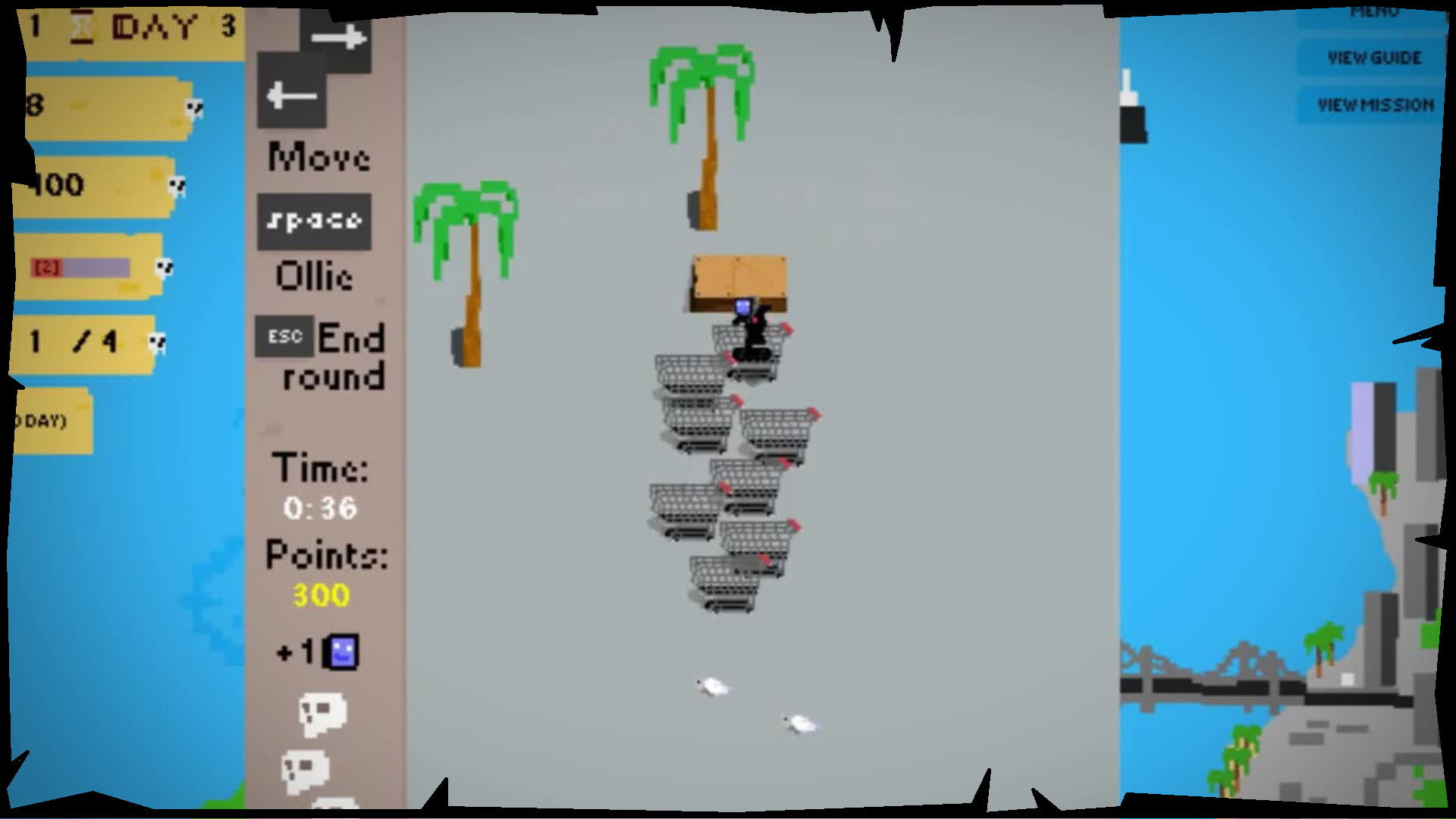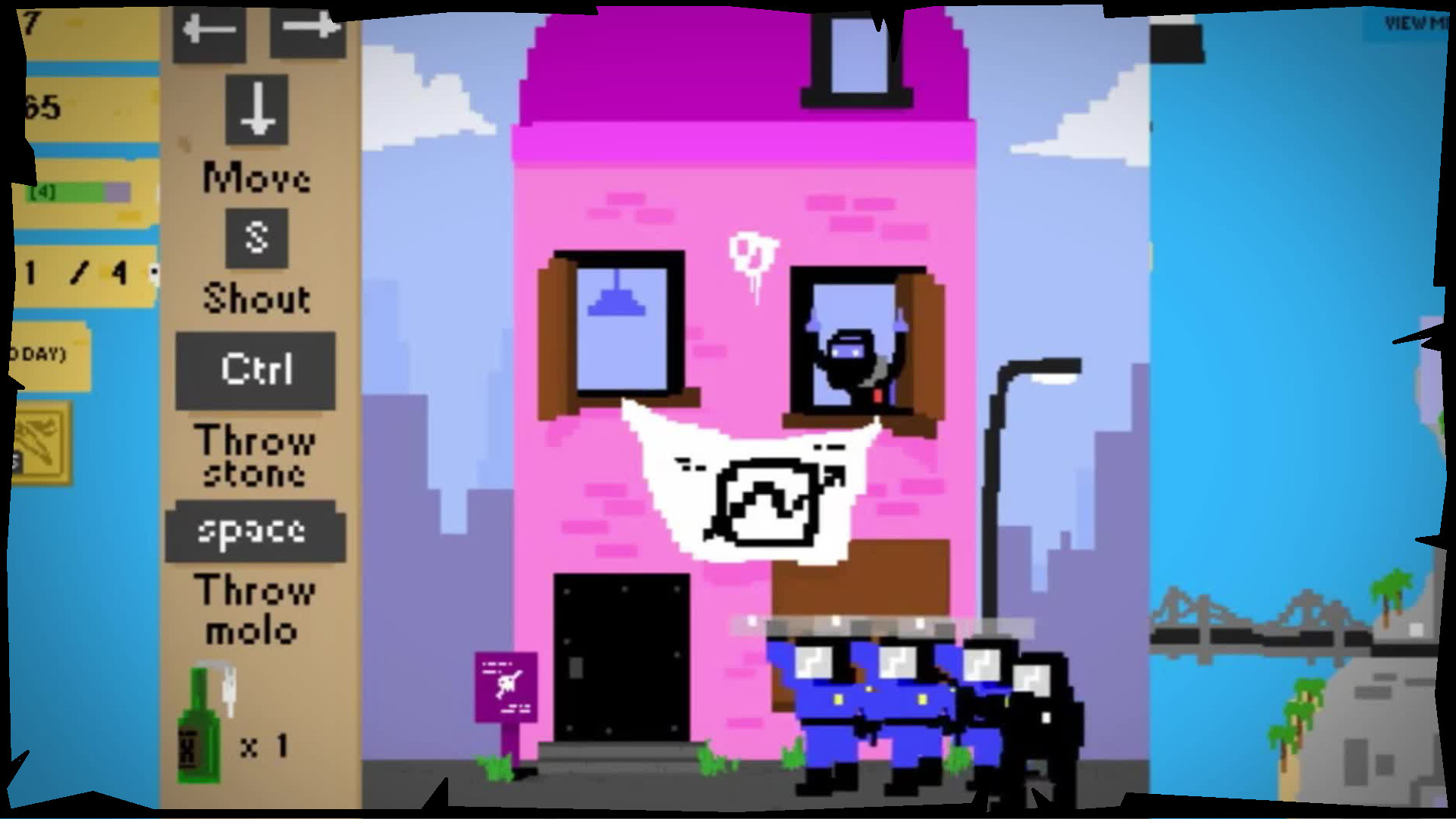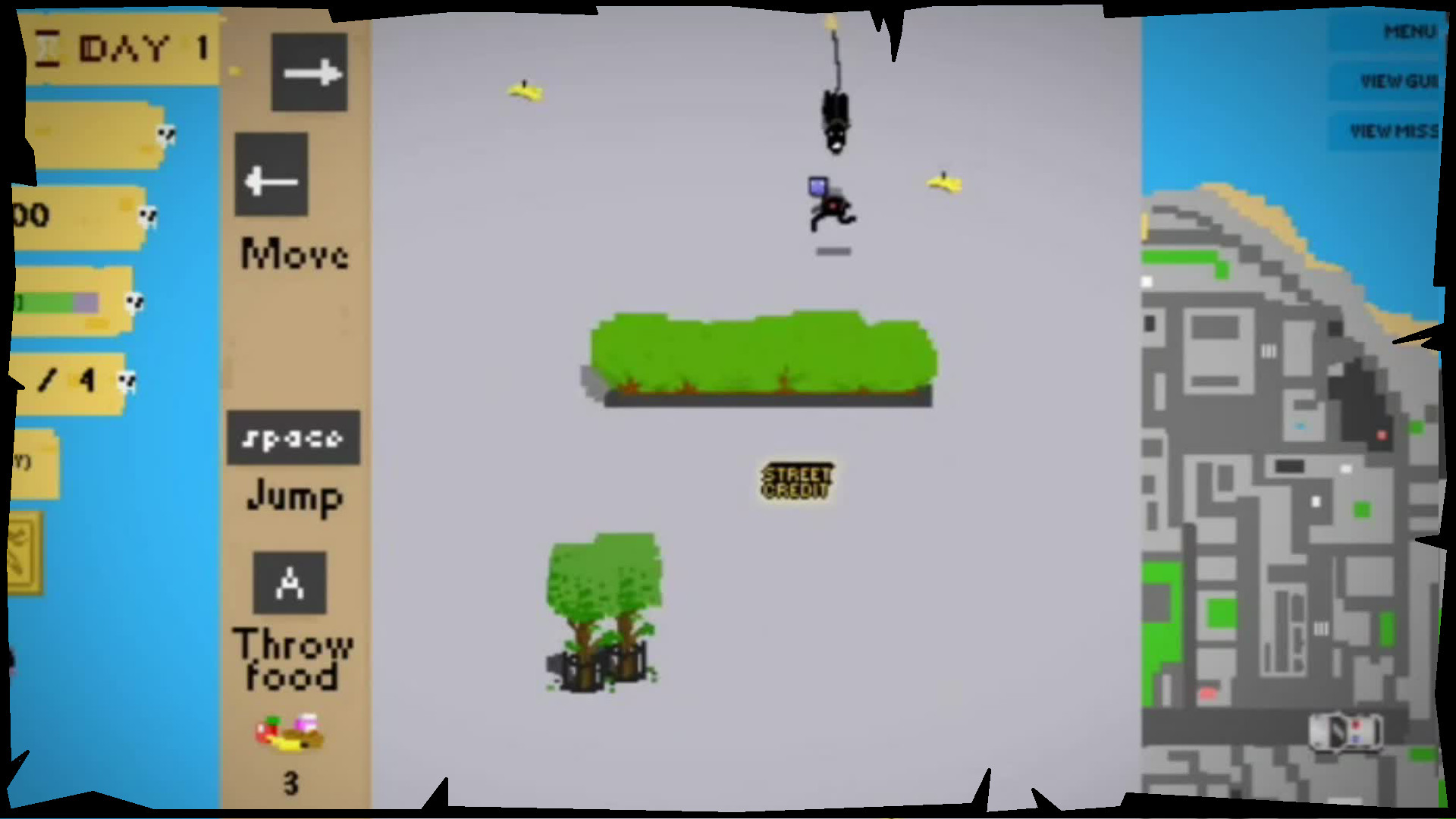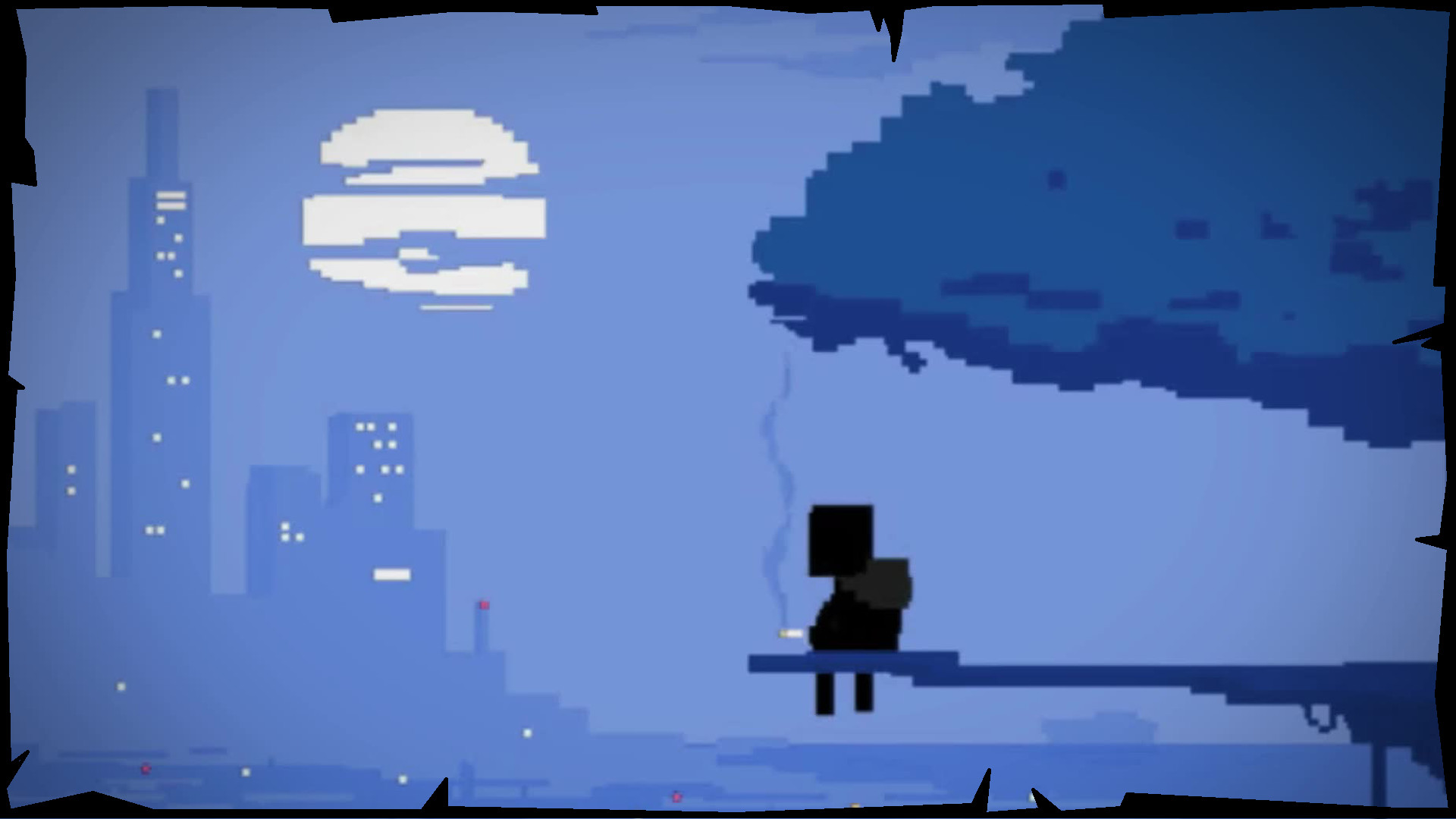 Download links for Urban Pirate PC game
How to download?
About the game


This is sheep Island. Home of conservatives, alcoholic politicians, serial killers, violent police and other citizens of the modern colonial civilization. From an early age you have longed to see the world, to become the master of your own life... To become an urban pirate. One day you quit your job. You set off to begin your new life in the western part of Sheep Island. All you have is 65 bucks, no job (with no intention of getting one) and a lust to live life dangerously...
You will roam the streets of Sheep Island, dodging police cars, eating shoplifted meals. You will travel to Shark City and challenge the established order with your streetwise charm and destructible lifestyle.
Unveil upgrades, skills, and many pieces of pirate equipment in order to match the increasing level of repression as you grow more free and fierce!
Become the urban pirate!
Shoplift as much as you can in 11 Levels and their bonus missions
Paint the trains, take over the streets!!
Skate the streets during the day, and dumpster dive during the night
Turn empty houses into your own space
Exchange your Street Credit and upgrade your pirate with new skills and equipment
Become an urban legend and unlock all the achievements
Original 8-bit soundtrack
"A petty crime sim with RPG, sports, and time management elements"
- Jessica Famularo,
Rock, Paper, Shotgun
"Urban Pirate lets players give in to their inner delinquent, having them shoplift, spraypaint, skateboard, and squat in abandoned buildings"
- Joel Couture,
Siliconera
Created by BABY DUKA
Sound by B. Magic Samples
Minimum:
OS: Windows XP/Vista/8/8.1/10

Processor: 1.5 GHz

Memory: 4 GB RAM

Storage: 55 MB available space