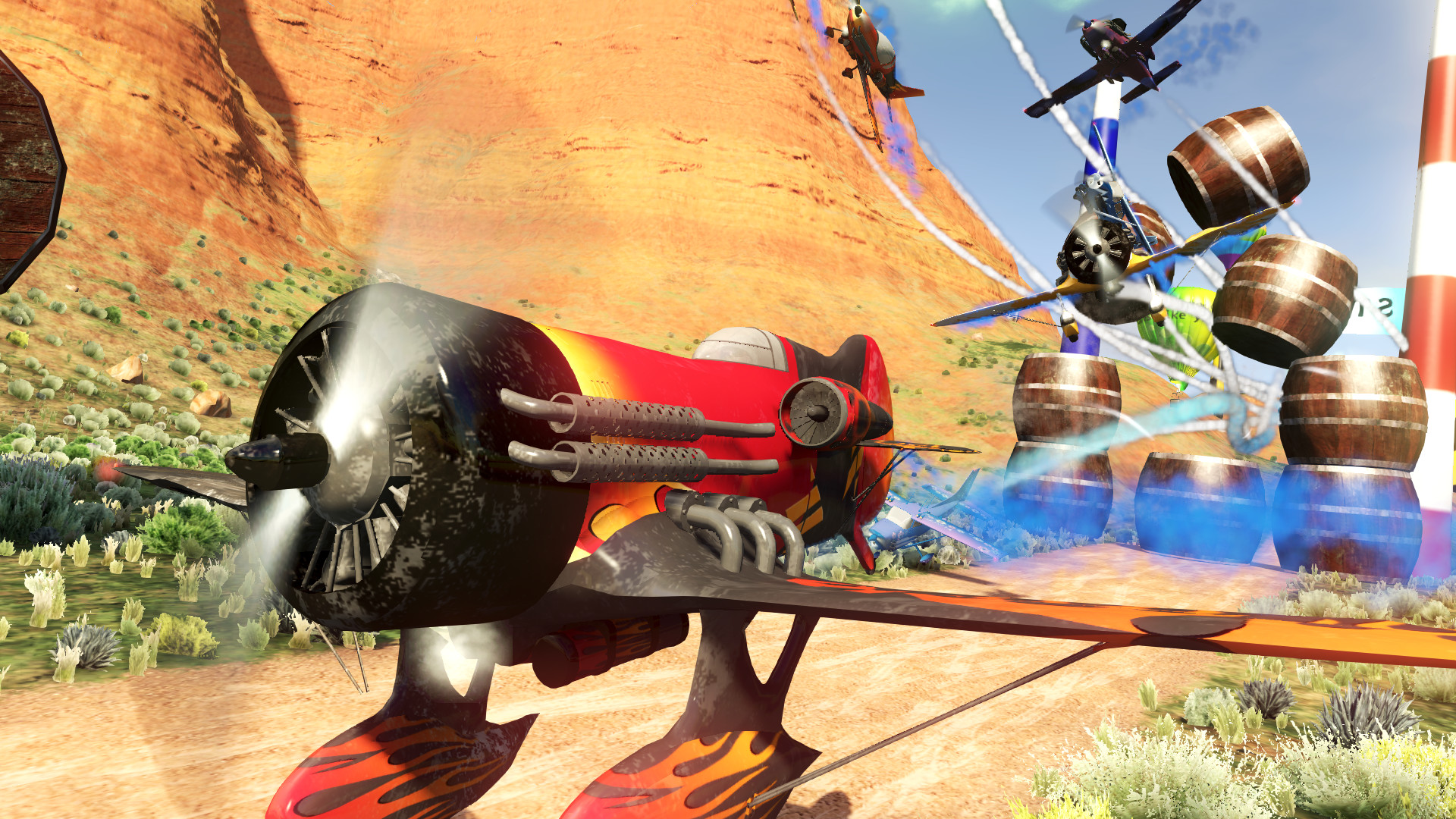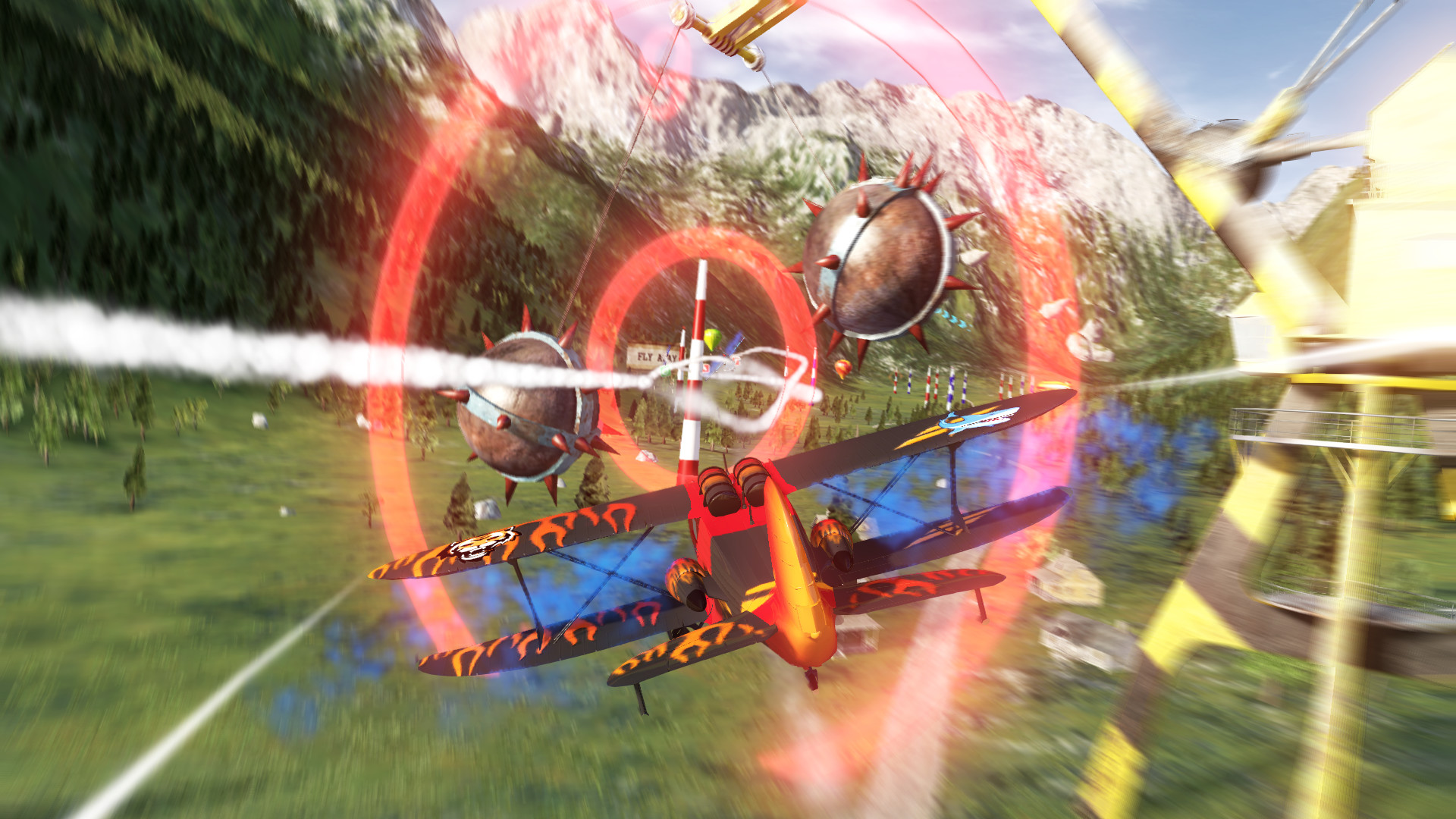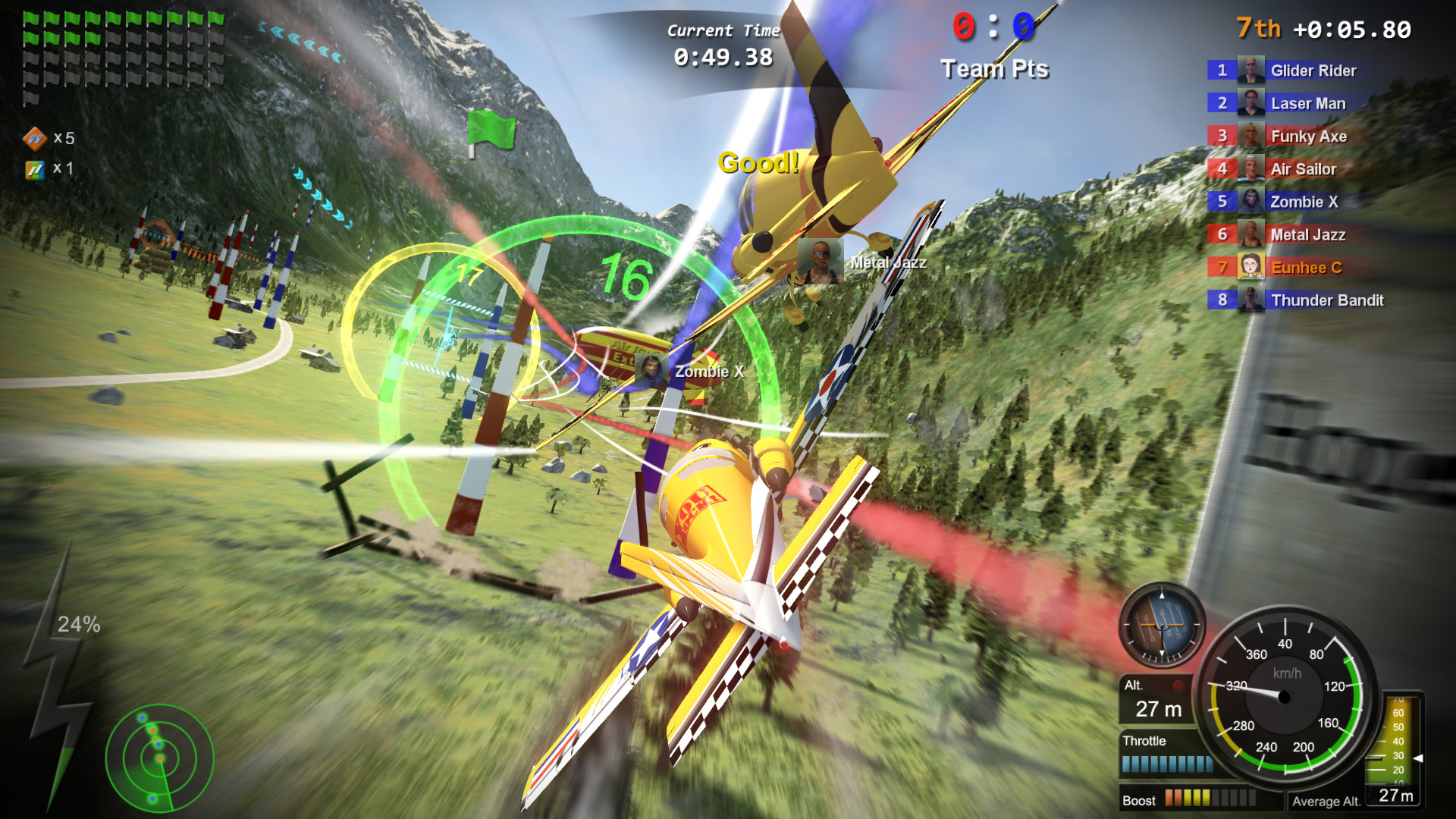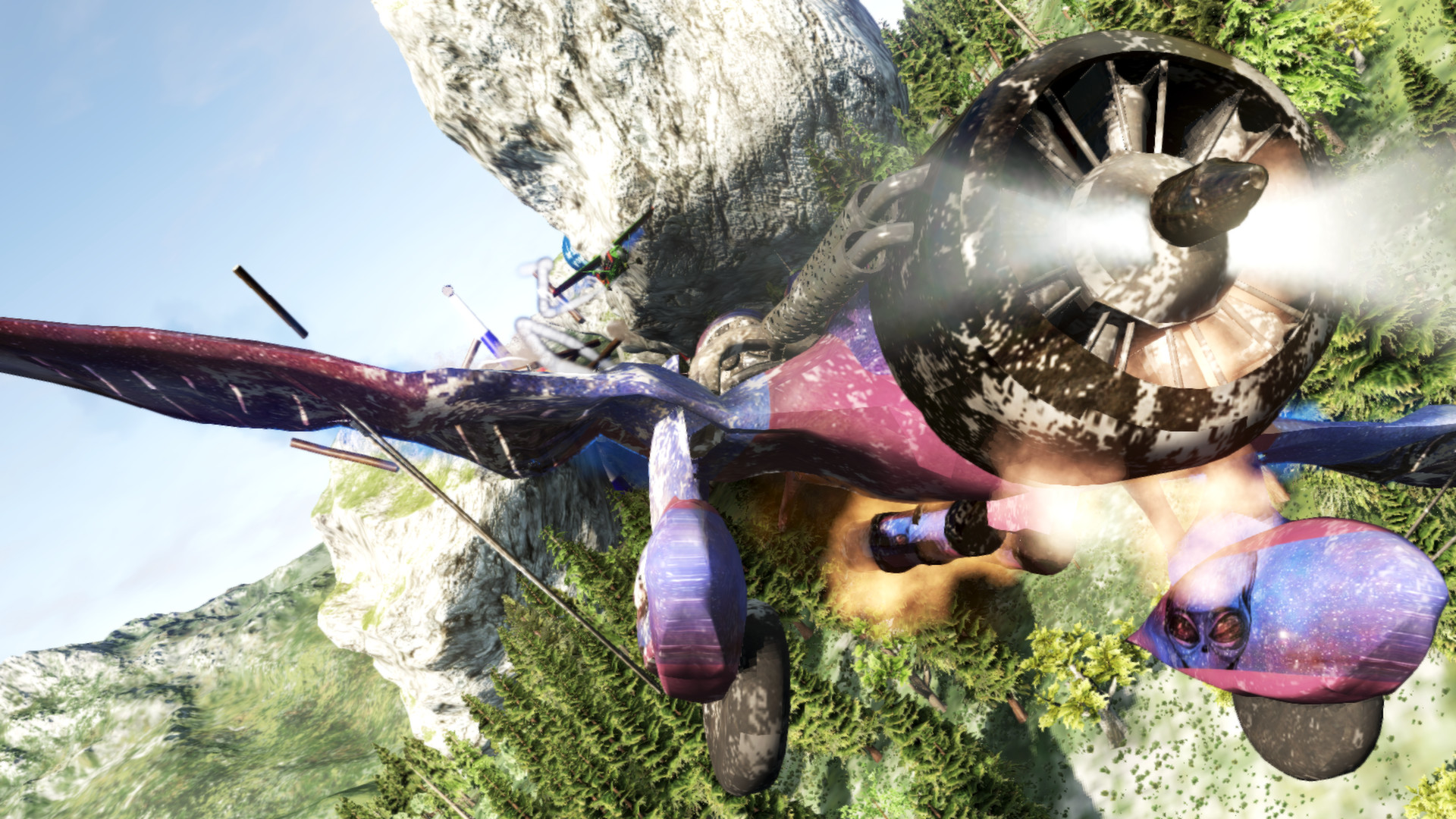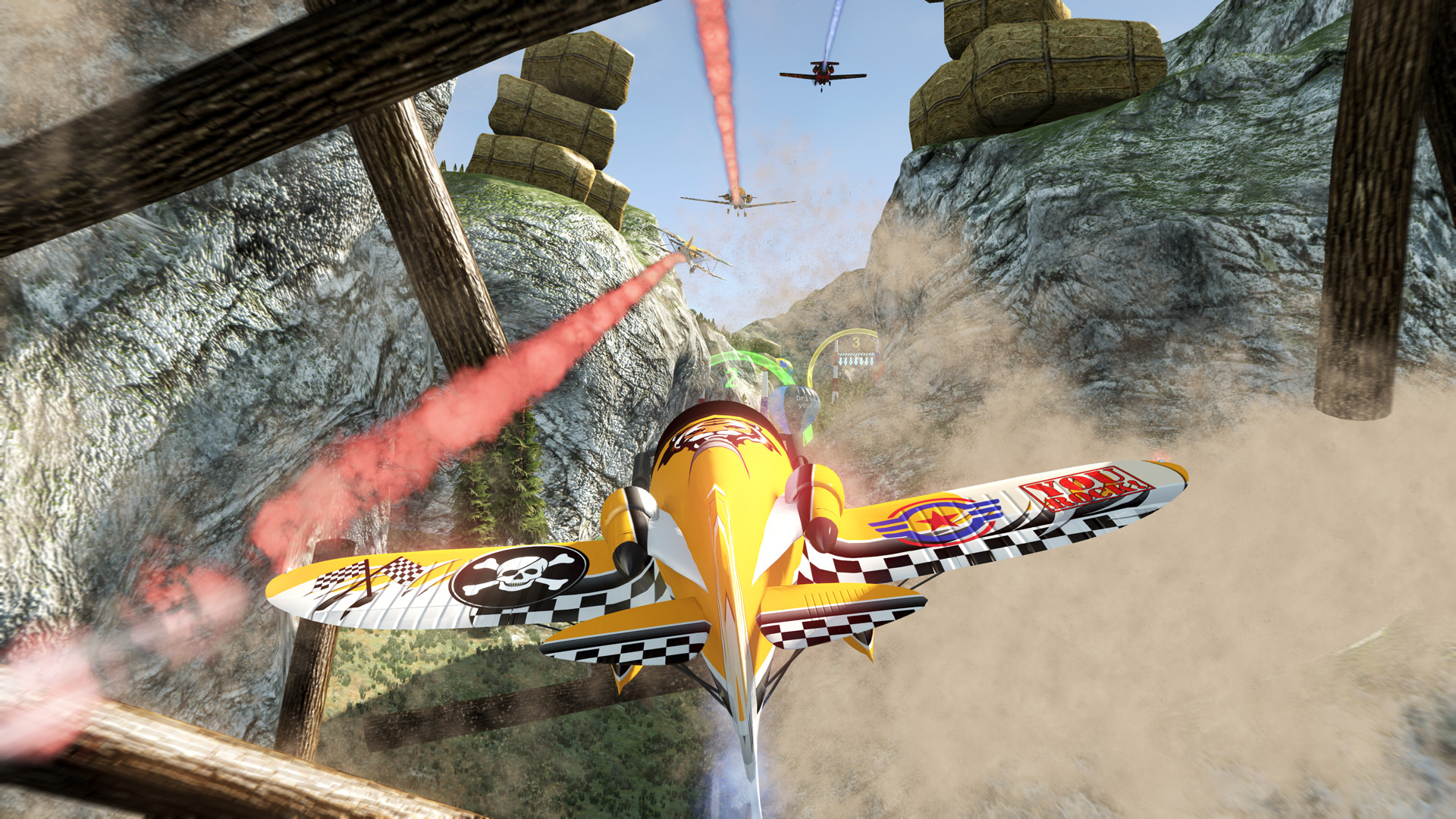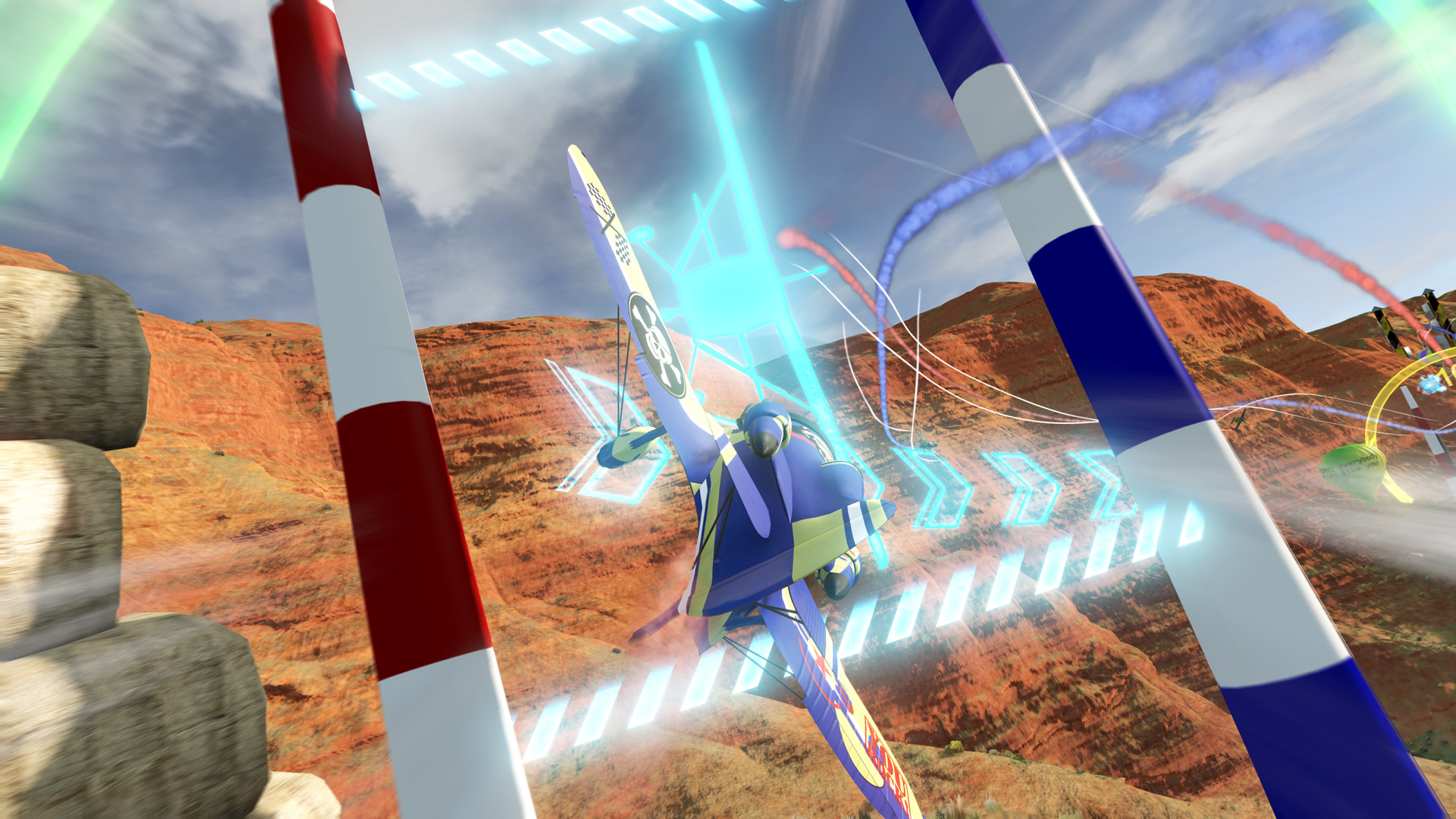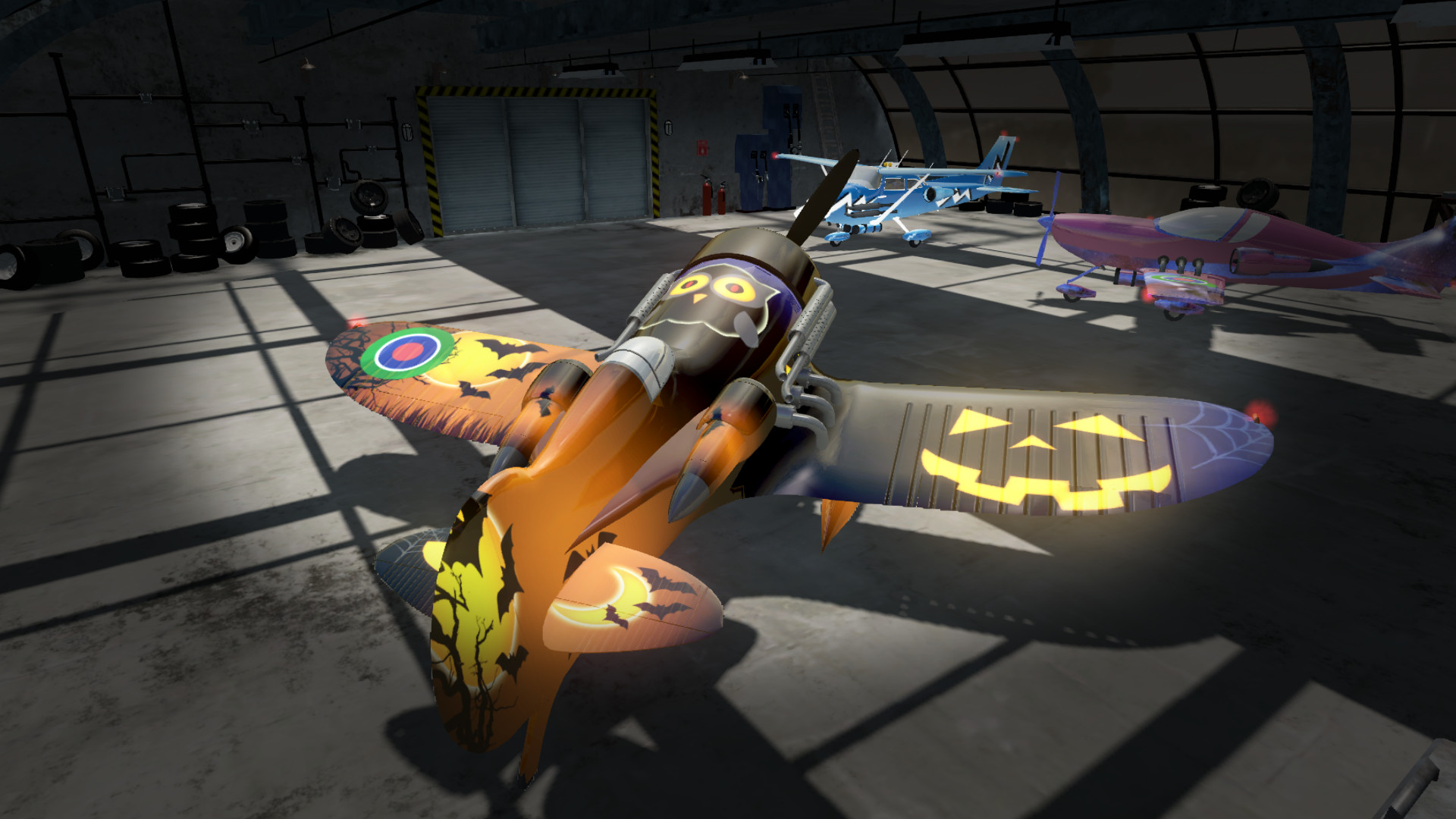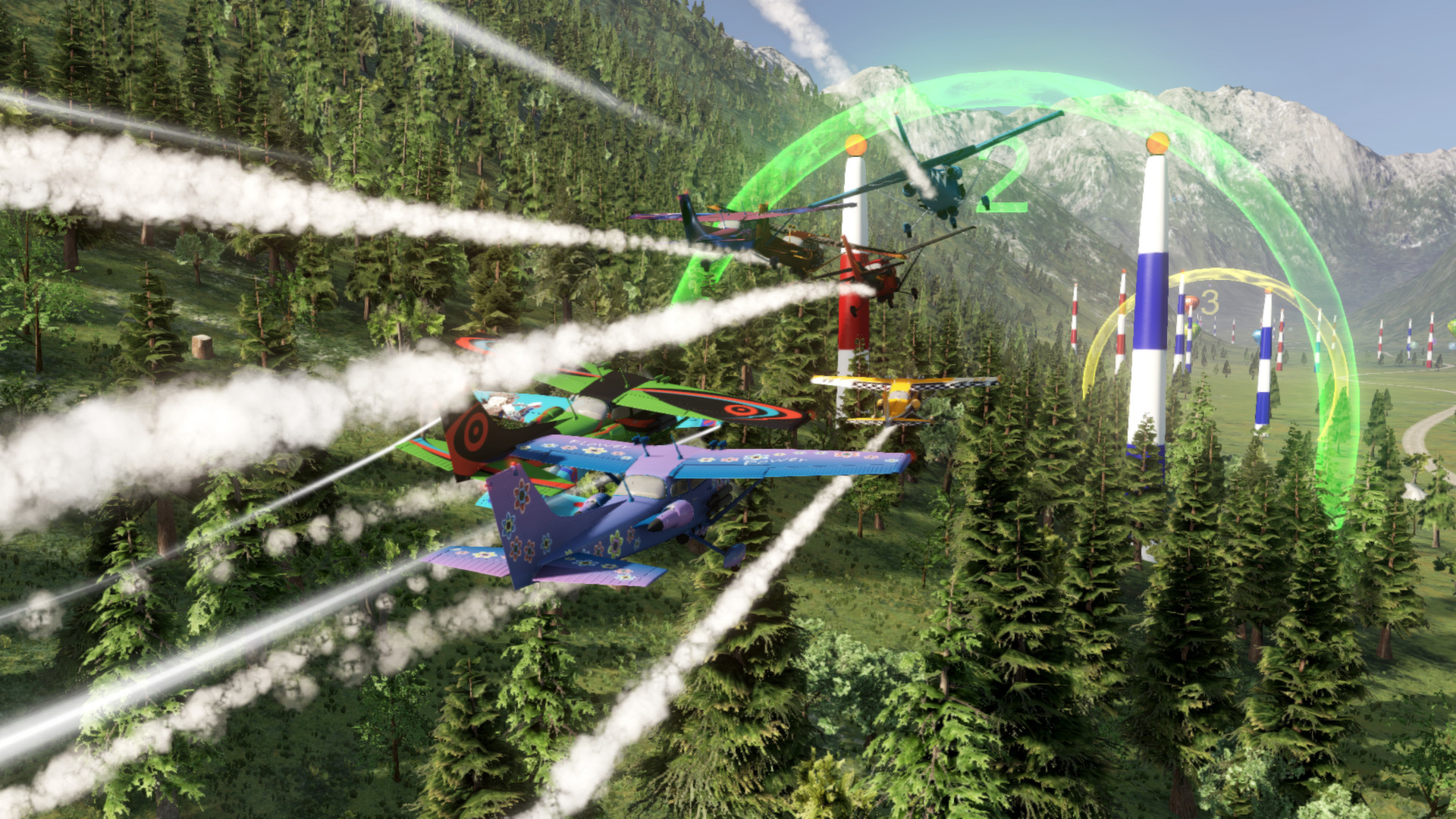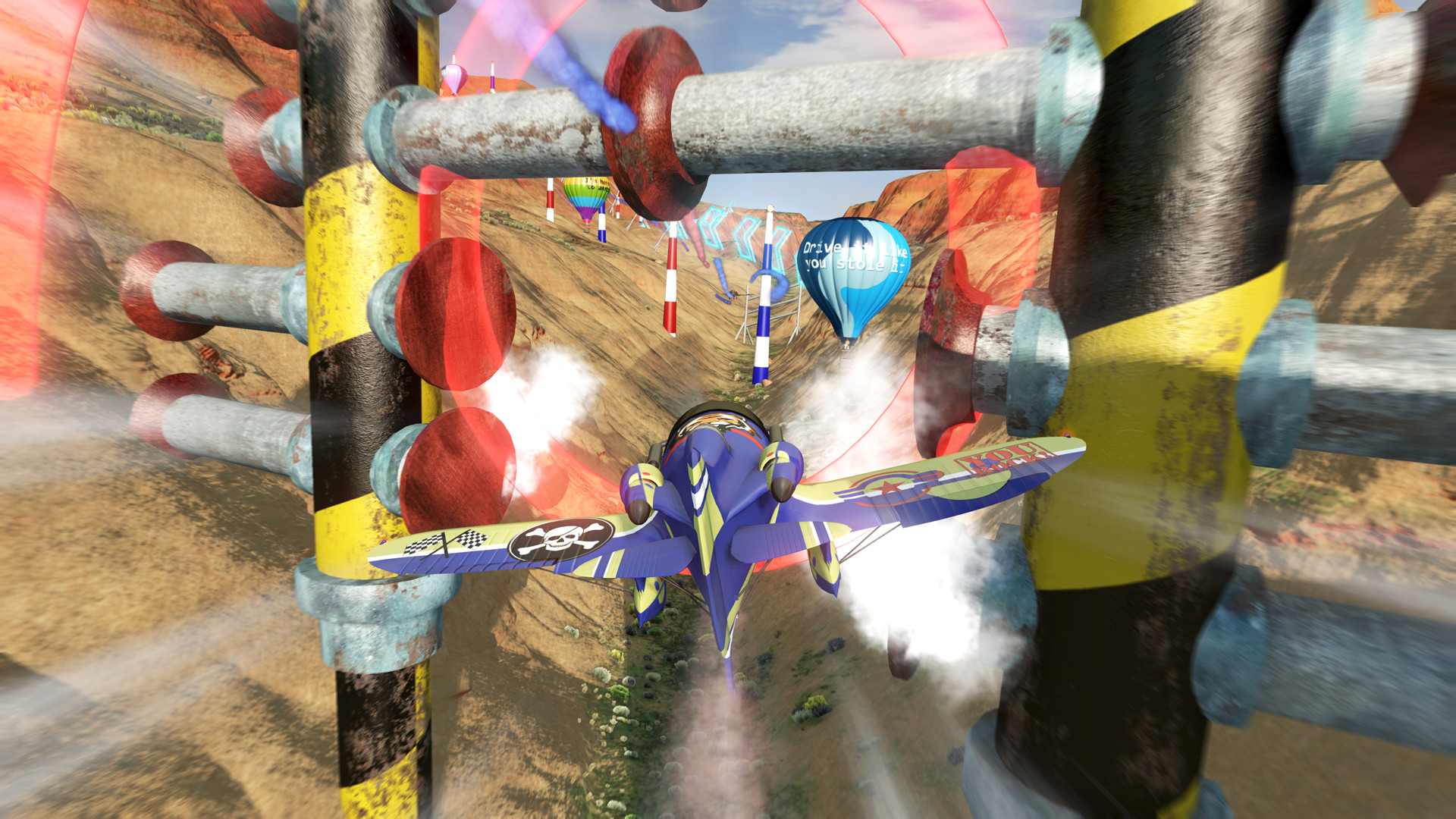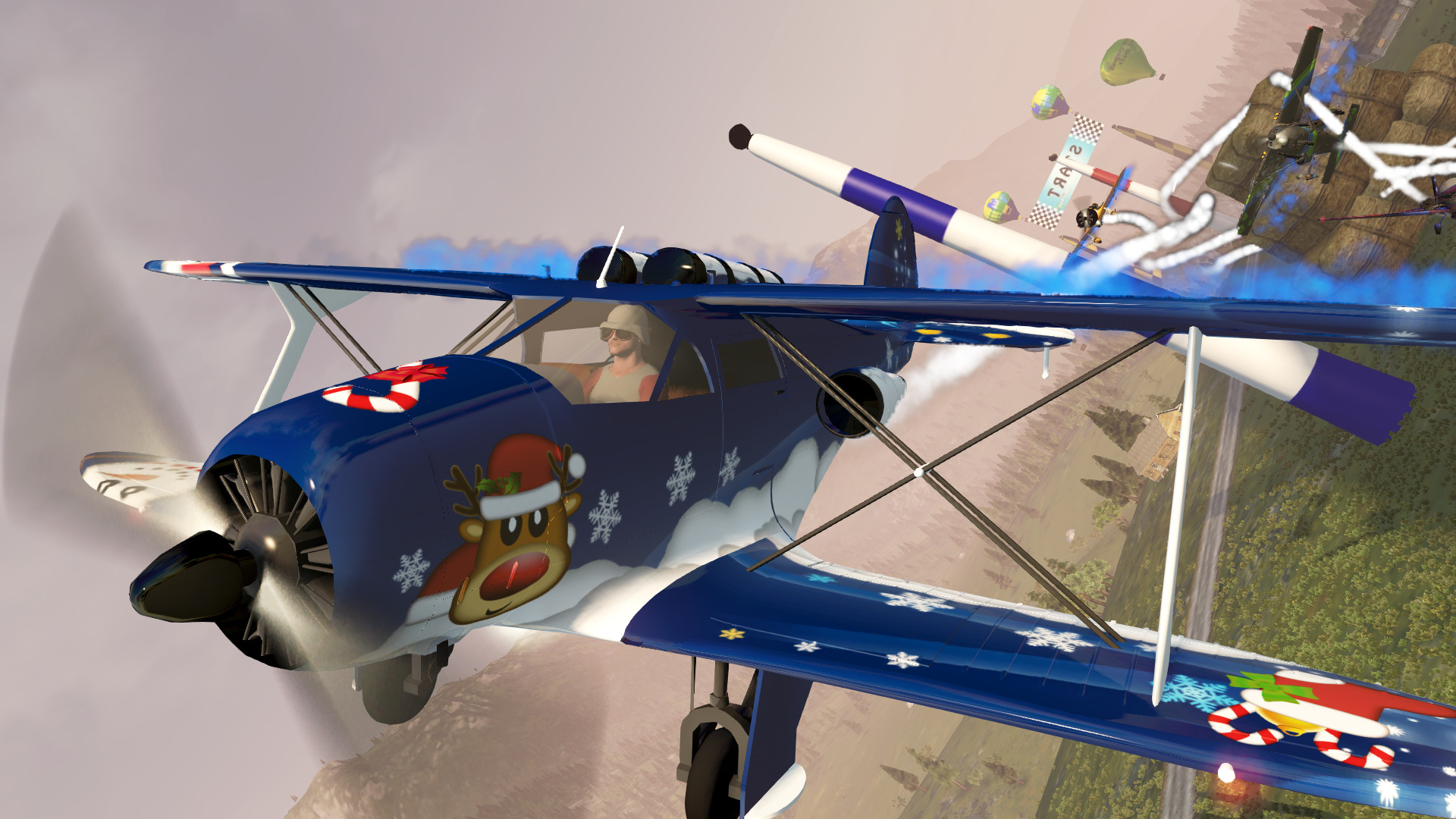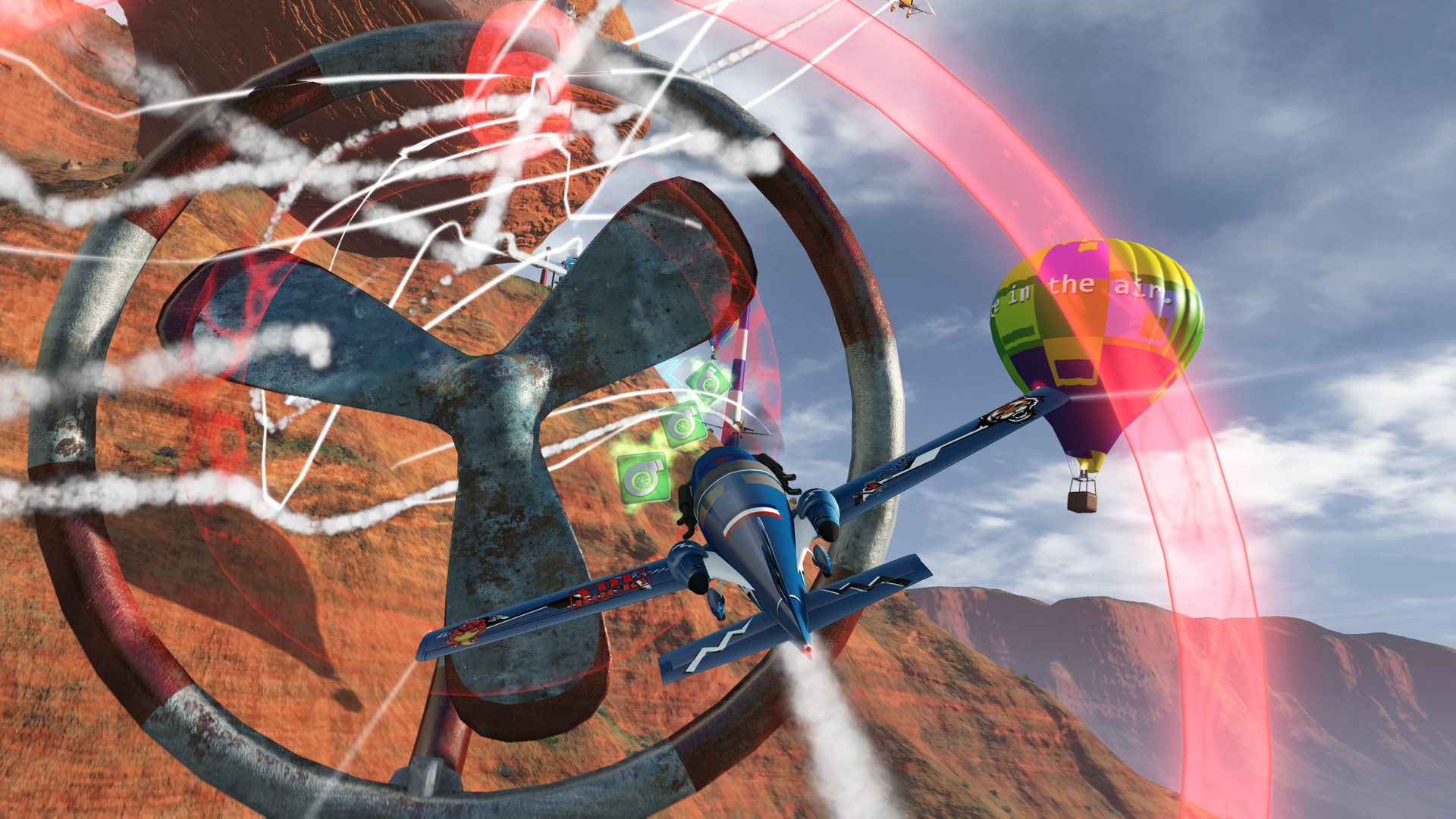 Download links for Altitude0: Lower & Faster PC game
How to download?
About the game
'Got Skills?

Fly Lower to Be Faster, Get Ahead with the Team!'
Flying turns to competitive insane air racing in
Altitude0: Lower & Faster
where extreme low and risky flying is a must. Imagine 'Red Bull Air Race' with no safety rules!
No speed or low-level flying limits and lots of ridiculous obstacles to toughen your ride. Wrecking balls, blades, compressing machines and fire rings challenge you to the max. Can you survive it?
Join team-based multiplayer races full of collisions and race for your team! Every point counts. Create your own competitions with custom tracks and racing rules.
Let the Race Begin!
Key Features


Become a team player in multiplayer

Go head to head against others. Flying becomes contact sport and crashing is just part of fun.

-

Team up with others to win

Join a team and do your best. Teamwork will decide a real winner.

-

Join events or create your own

Start racing by joining random events. Or become an event organizer yourself and reward players with gift items.


Survive races full of threatening obstacles

Rocks, trees, caves and human made objects (barrels, industrial blades, wrecking balls and more) are there for thrill of ruthless racing.


Experience crazy plane deformations

Game features advanced and sometimes silly soft body deformation system. Wings, ailerons, rudder and other body parts will twist, bend and eventually fall off. And yet you may still finish the race. Try it out!


Customize your plane

Adjust your plane for optimal flying experience by adding and removing body parts. Pimp up your ride with extras like new skins & stickers.


Build your dream tracks

Use track editor to create your own track layouts. Place gates, rocks, different moving obstacles and let your imagination fly!


Practice & improve your license in solo play

Finish tasks and collect achievements to upgrade your license. As you progress through the ranks, your skills will surely get better.

Championship mode will test your endurance.
Road Ahead
Altitude0: Lower & Faster is mostly feature ready and the main game structure is in. More content will still be added as the game is being polished to the final release.
Still to come: more content, more tunings and bug fixes.
And we'll be always improving and upgrading multiplayer. Team play should be fun after all.
*
Soundtrack
We're thankful to a great rock-metal band,
LDH (LastDayHere)
for letting us use their music in Altitude0: Lower & Faster. Their rocking music fits our game perfectly.
*
Altitude0 Gossip and Rumors
Join us on Facebook:
Minimum:
OS: Windows XP

Processor: AMD Athlon X2 2.8 GHZ, Intel Core 2 Duo 2.4 GHZ

Memory: 3 GB RAM

Graphics: 512 MB card capable of shader 3.0

DirectX: Version 9.0c

Storage: 2 GB available space

Sound Card: Integrated
Recommended:
OS: Windows Vista,7,8,8.1,10

Processor: AMD Six-Core CPU, Intel Quad-Core CPU

Memory: 4 GB RAM

Graphics: 1024 MB DirectX 11 card

DirectX: Version 11

Network: Broadband Internet connection

Storage: 2 GB available space

Sound Card: Integrated