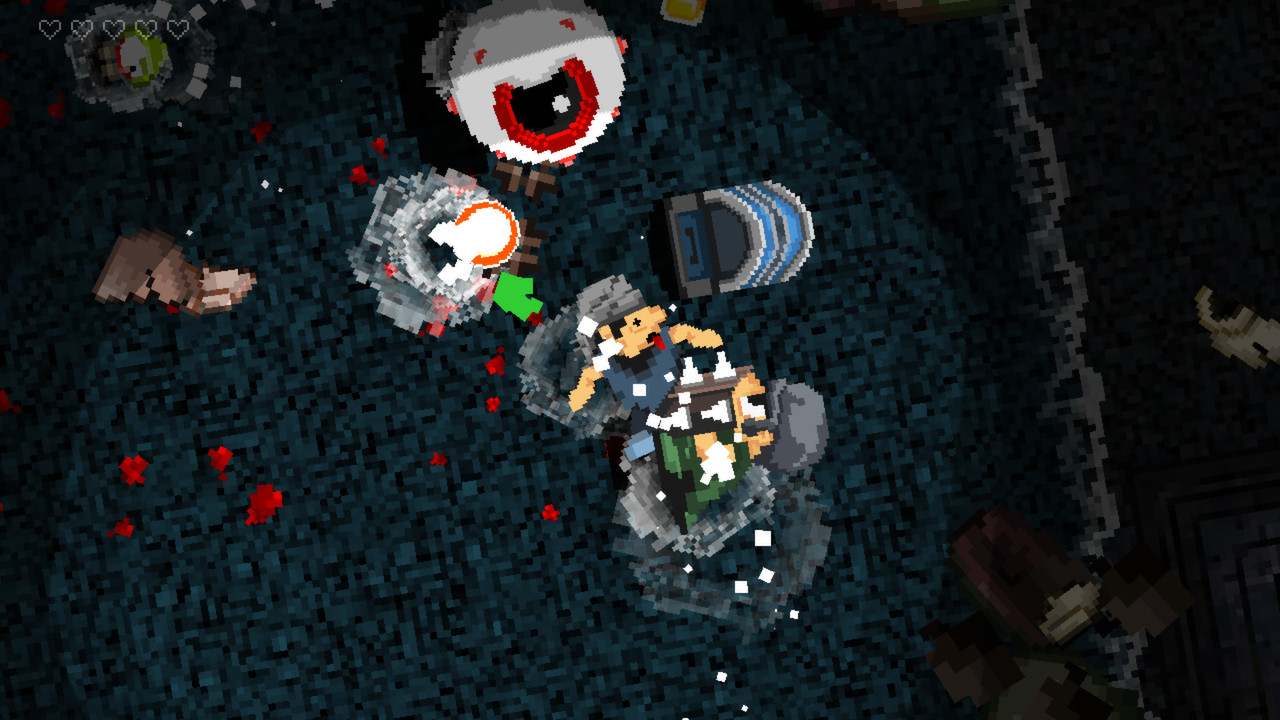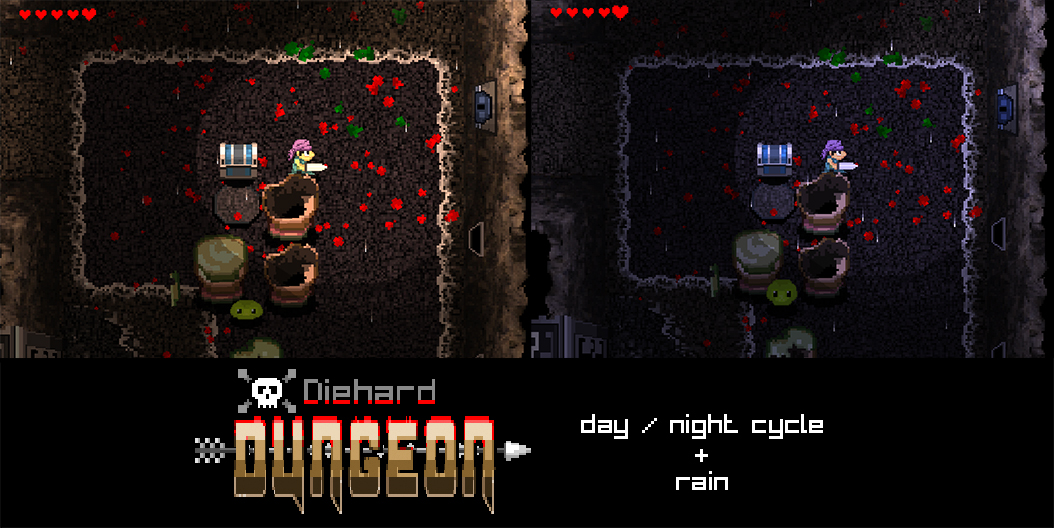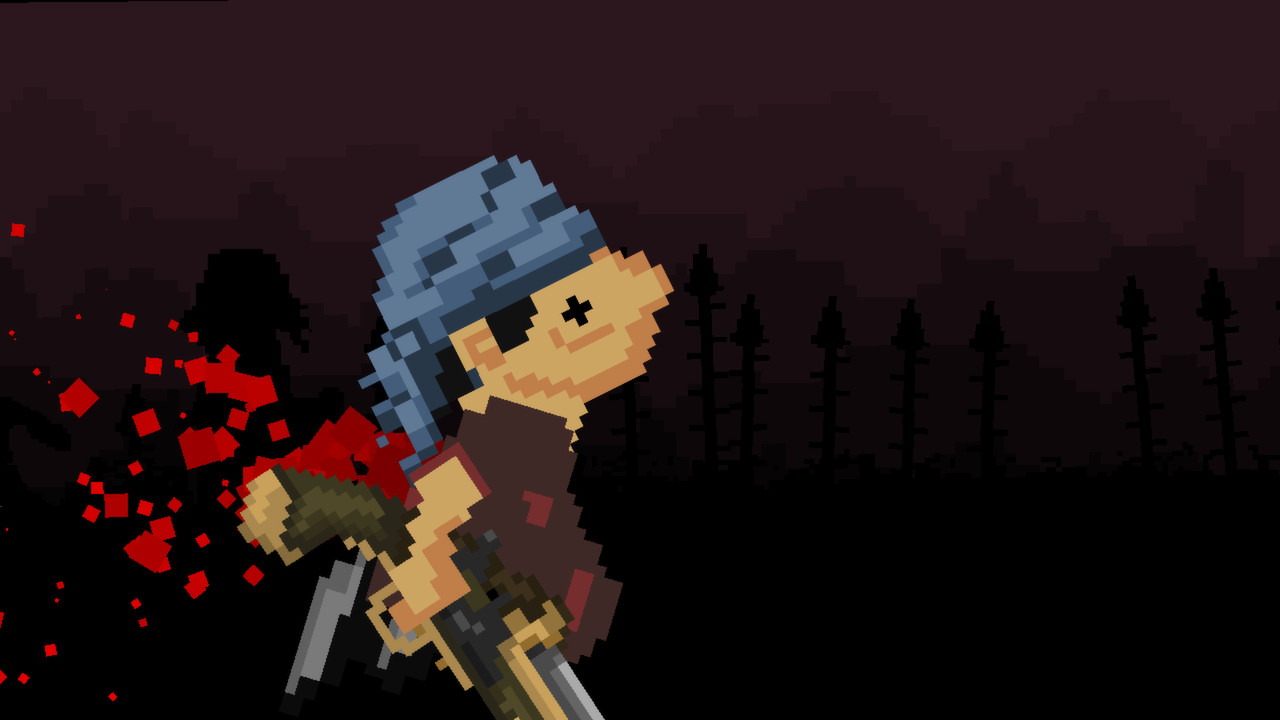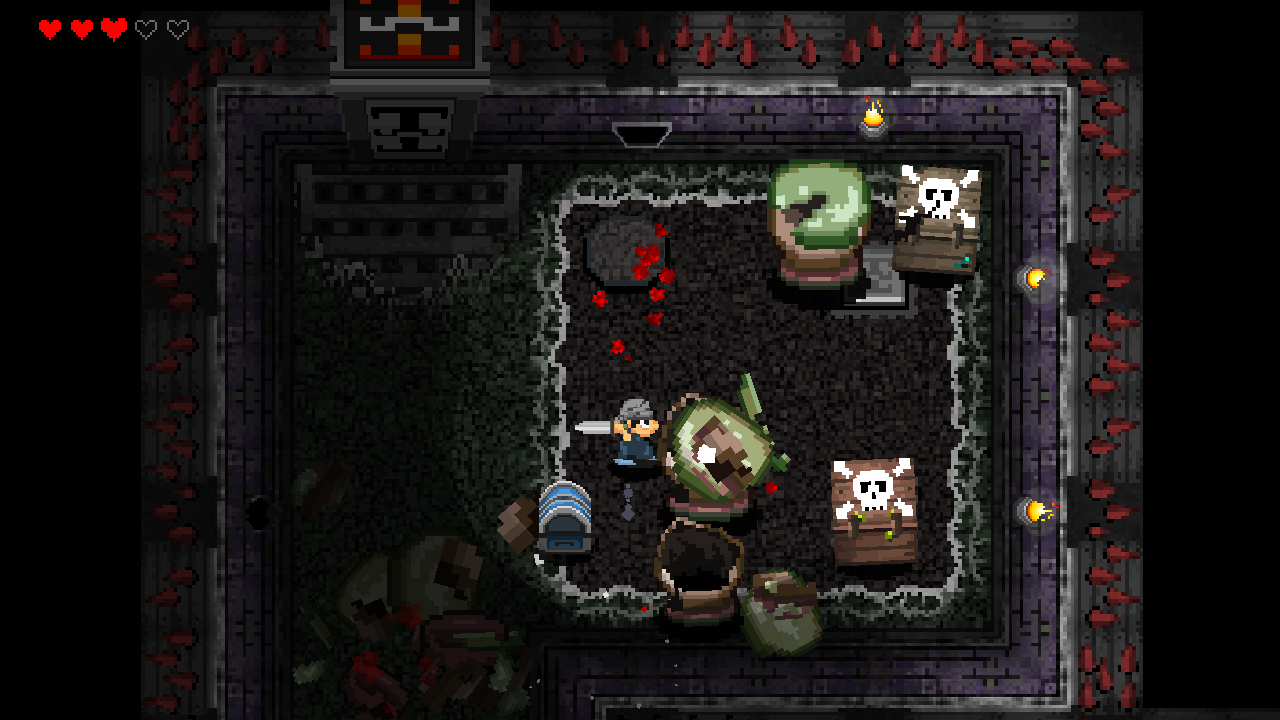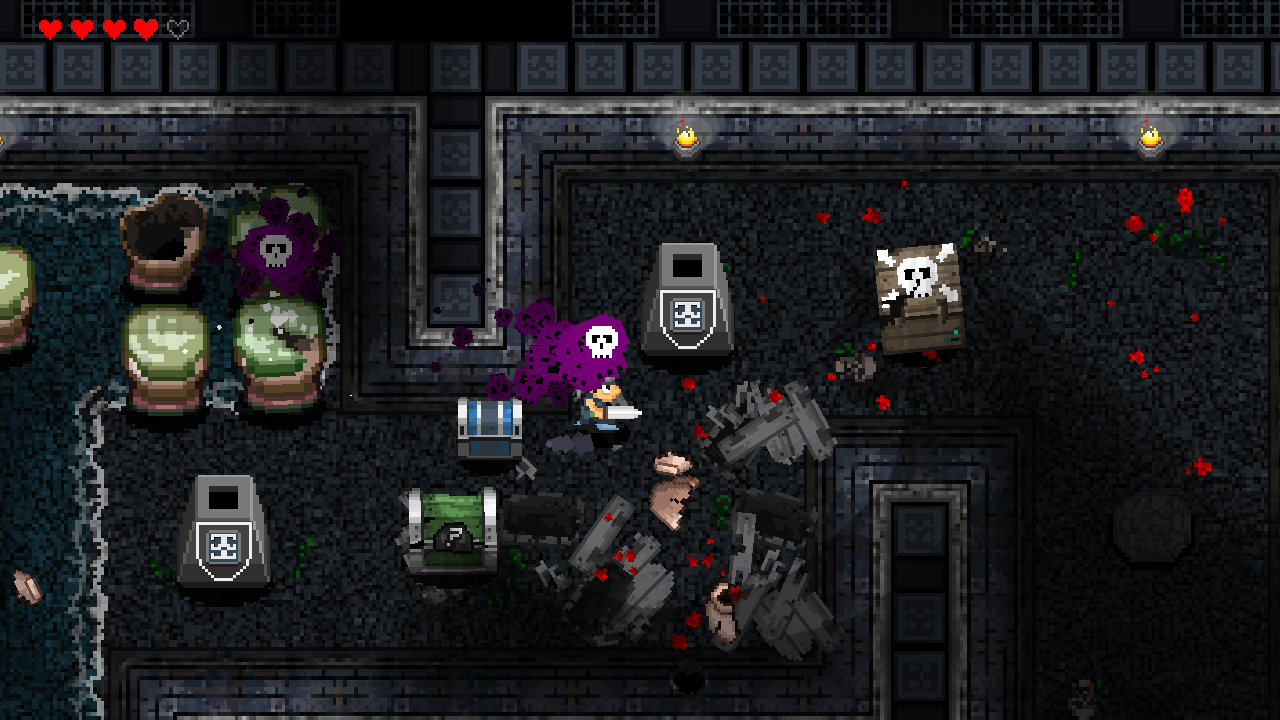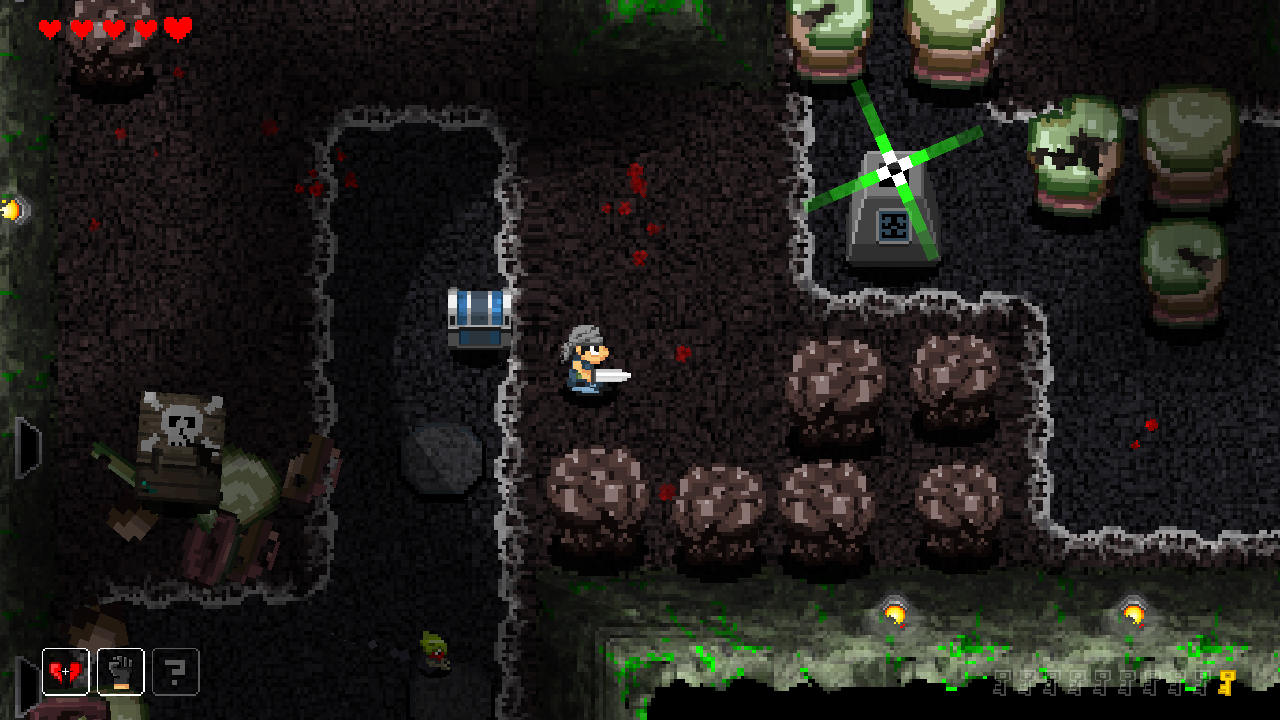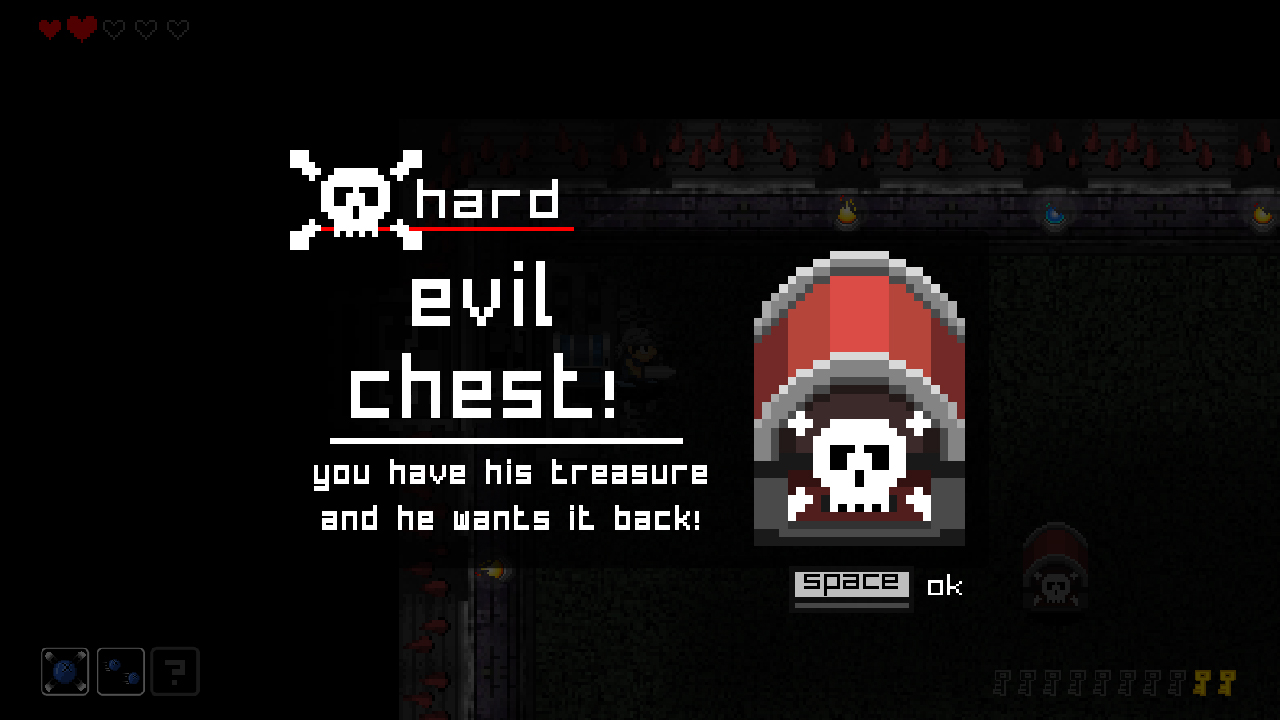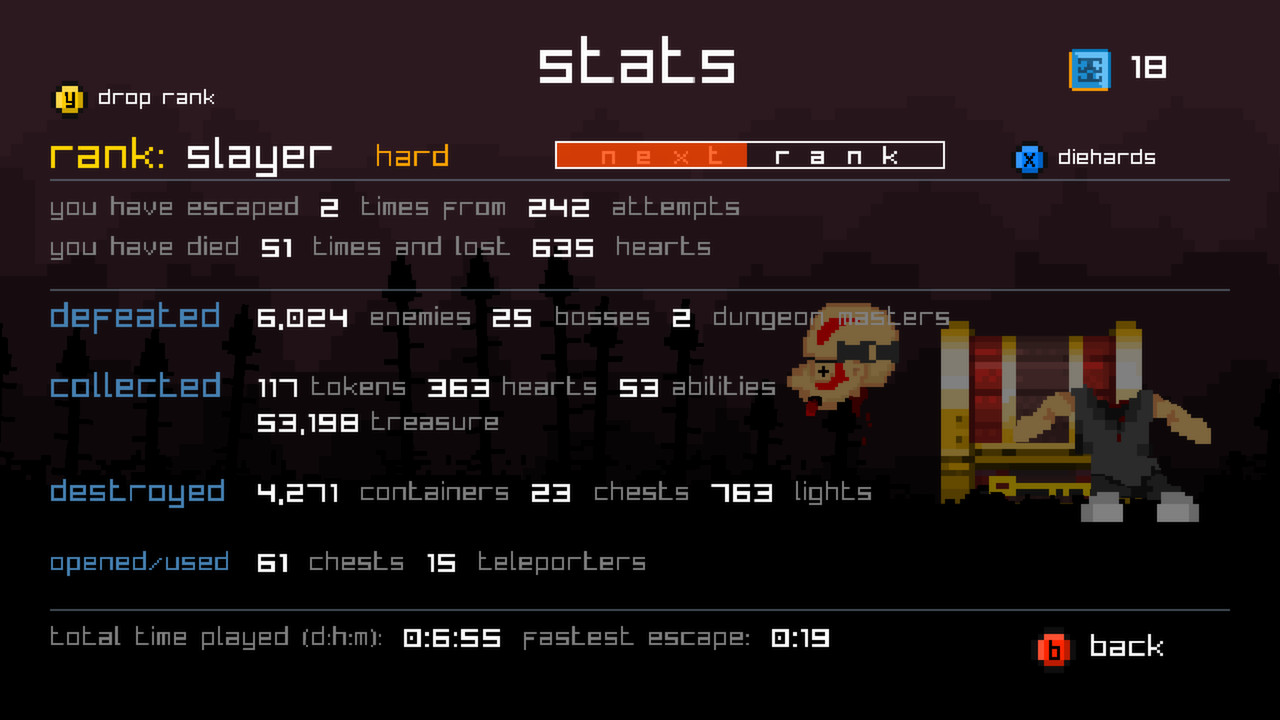 Download links for Diehard Dungeon PC game
How to download?
About the game
Combining its own unique take on the real-time roguelike genre, with a nostalgic 16-bit look and feel, Diehard Dungeon is a game that feels both familiar and quite different at the same time.
Followed by a trusty, treasure collecting companion chest, you must make your way through the dungeons many randomly-generated rooms and levels. Armed with a sword and a 'hand cannon', all manner of nasty dungeon dwellers, bosses and traps will need to be defeated or traversed in order to emerge from the dungeon victorious!
To aid you in your quest, you may be lucky enough to encounter one or more upgrades or new abilities scattered throughout the dungeon, or bump into the remnants of other players (Champions) via the unlockable 'Champion Mode'. Champions wander atop the dungeon walls, ready to unleash their souls upon passers by. Be careful though, as not all Champions are helpful.
A randomly generated dungeon is created every playthrough, with many secrets and multiple outcomes.
The game features a dynamic difficulty and ranking system - the better you do, the more challenging the game will become. Only the most skilled dungeon escapees will attain the highest ranks.
Do you have what it takes to survive the dungeon?Minigames


Mayhem: You have 3 minutes to get a high score by any means necessary. Mayhem is easy to learn, but difficult to master.


Survival: An endless series of progressively harder dungeon rooms. Avoid receiving damage and clear rooms within the time limit for bonuses.


Fading Light: Destroy 10 pyramids as quickly as possible, whilst avoiding the gaze of the searching eyes, and the hordes of bloodthirsty zombies.

Each minigame has a global leaderboard.
Minimum:
OS: XP, Vista, Win 7, Win 8

Processor: Dual Core 2.0 GHz

Memory: 256 MB RAM

Graphics: 128MB video RAM and at least Shader Model 2.0

DirectX: Version 9.0c

Storage: 150 MB available space