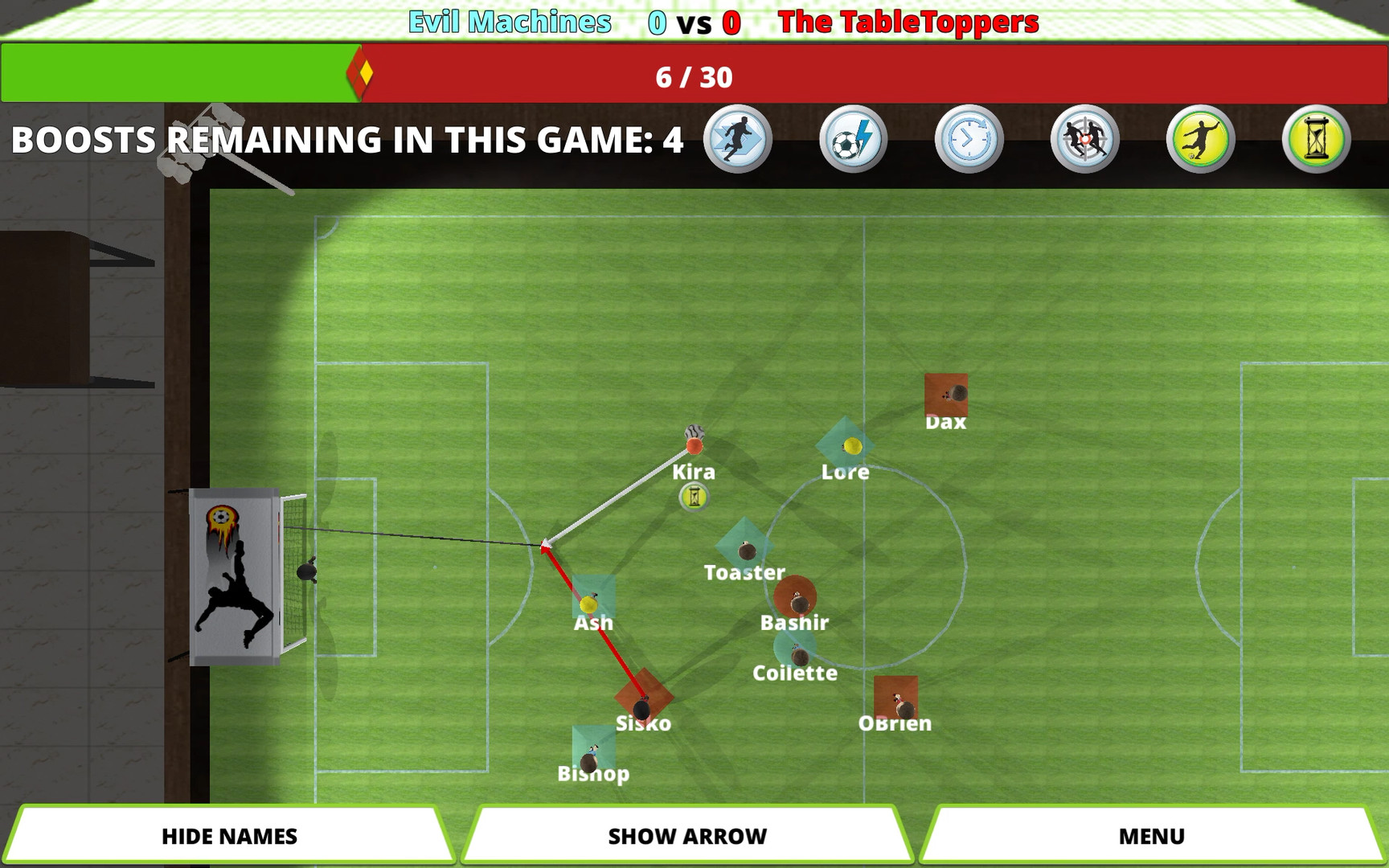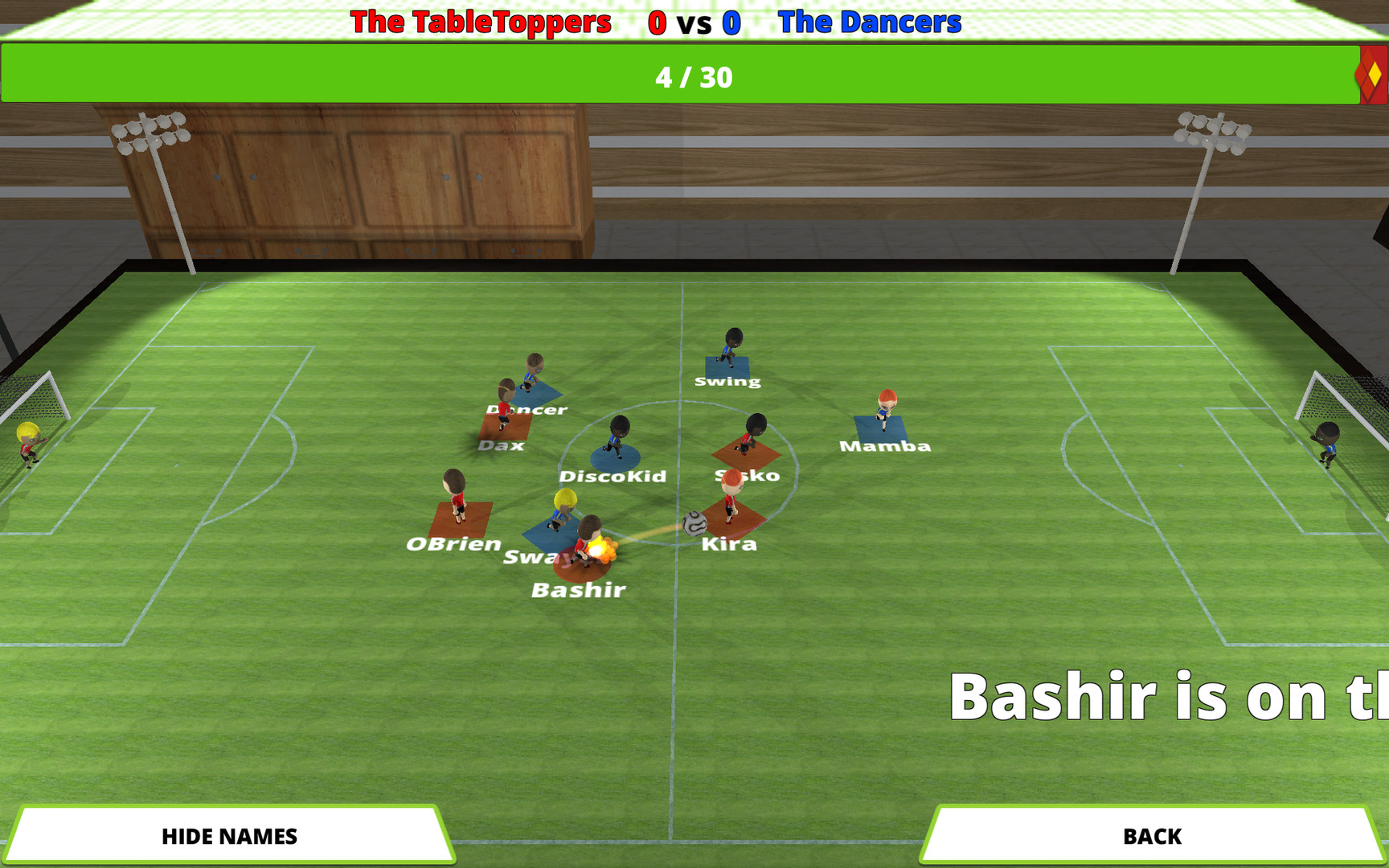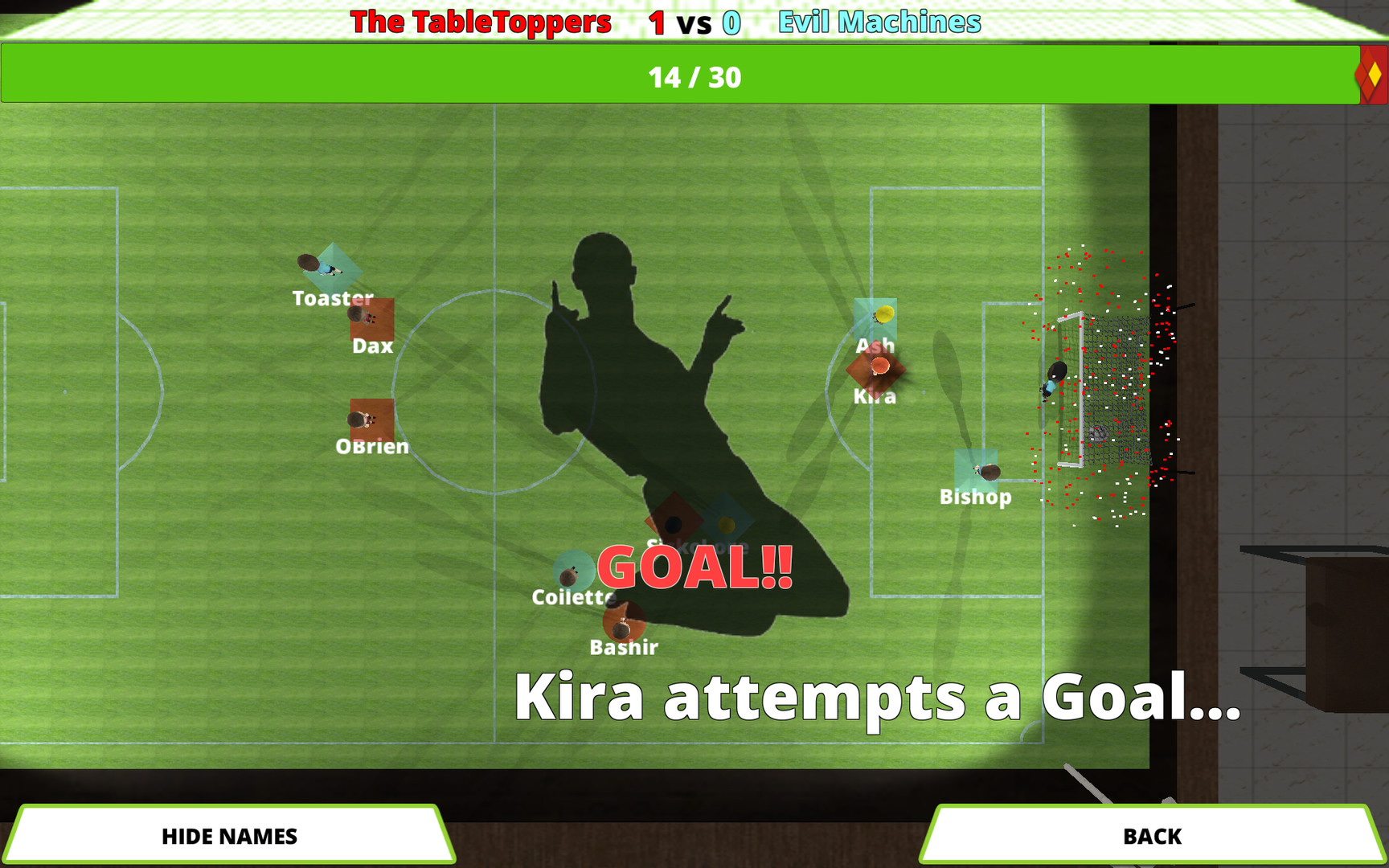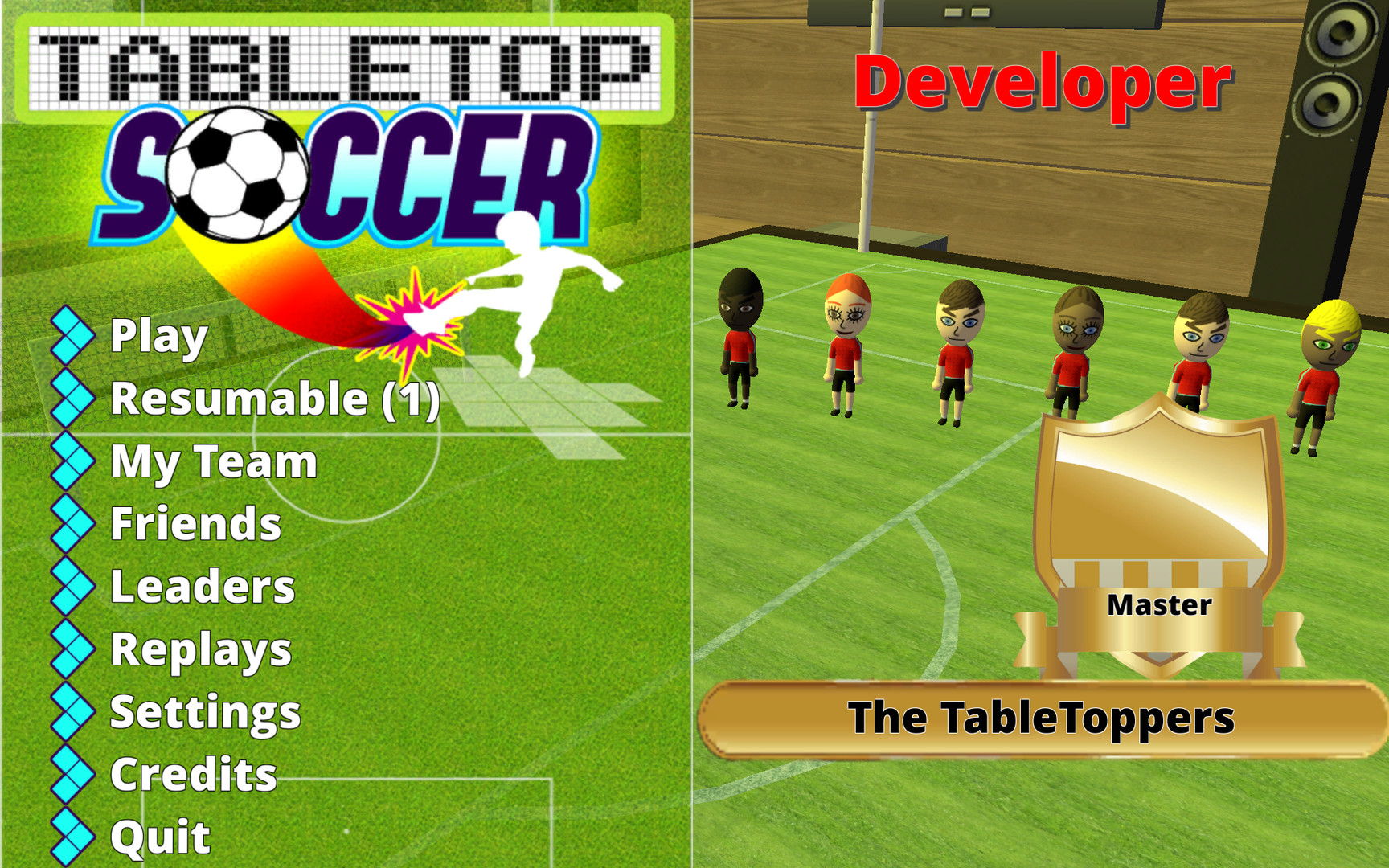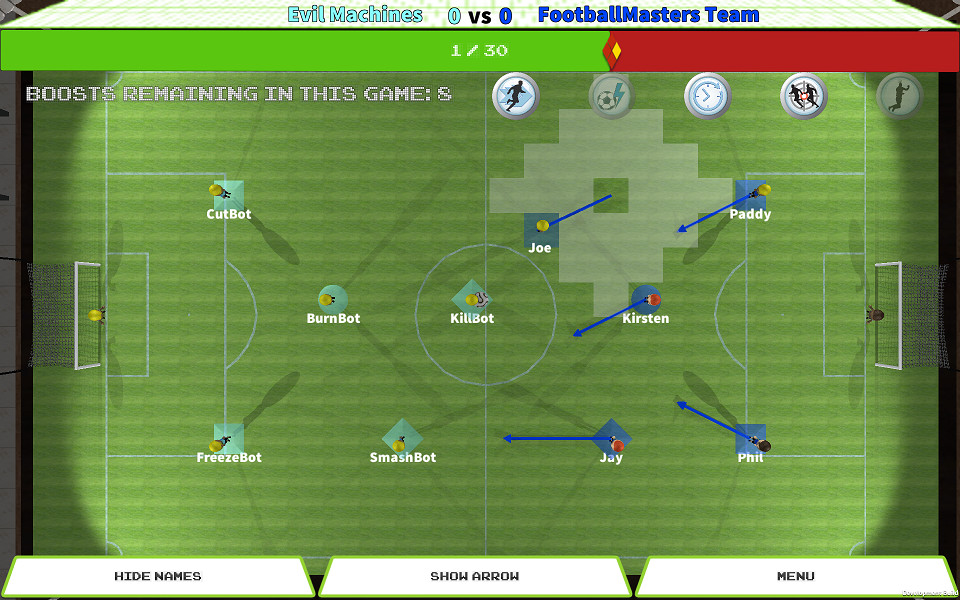 Download links for TableTop Soccer PC game
How to download?
About the game
TableTop Soccer is a
tactical, turn-based, online multiplayer/single player, cross-platform strategy game
. With a heavy focus on
strategy
&
tactics
, play solo games, challenge friends, or players all over the world. Play live games or play resumable games over a few days to perfect your plan. Earn experience points scoring goals & winning games to level up your players and customize your team to try to take the top spot on the Leaderboards.
You'll need to think fast and plan ahead to anticipate your opponent, react quickly and not succumb to pressure to crush your opponents' dreams and bring your team to victory.
Currently Requires Internet Connection To Play
Game Features
Compete online with players all over the world in live games;


Challenge Friends to play online games;
Play quick Live games, or play Resumable games over a few days – getting

Steam In Game Notifications whenever it's your turn;
Practice your technique against the AI Team Evil Machines;
Simultaneous Turns - In live games, both players take their turn at the same time - make your moves before the timer runs out!
Earn points by winning games and scoring goals to

upgrade the skills of your players to make the perfect team that matches your play style;
Watch

Replays of full games - your own games and those of other players, to learn new tricks and tips;
Climb the

Leaderboards and level up your team from Novice to Master;


True Cross-Platform Multiplayer - All platforms play on the same servers;
Link your account to your mobile device and

take games to go! Play from your PC, then continue playing the same game on your mobile device whenever you want;
Get Mobile notifications when any Resumable game is ready for you to jump in;
iOS App is available now, Android/WP version coming soon;


20 new Steam Achievements to earn;
Features That Will Be Added After Release
Steam Trading Cards;
In-Game Tournaments - Create or participate in 4-16 player tournaments;
Leagues - Join a league and fight for the top spot against your competition;
Co-Op Play;

The (not so small) Small Print!!

If you love Soccer/Football, or you love tactical/strategic games, or both –

we think you will love TableTop Soccer. But! Here some things you should know about this game before you buy:





TableTop Soccer requires an internet connection – Even when playing Solo games against the AI, you need to be online. This might be changed in a later update, but right now that's a requirement;
TableTop Soccer is visually very simple; it's not a AAA title! It favors

gameplay over graphics – this game will never tax your video card's capabilities;


There is no offside rule!! That might sound crazy to you, especially if you haven't played the game yet, but I think it makes sense – for this game, at this time... If the community that plays the game starts to feel differently, I can add that back in!
Minimum:
OS: Windows XP (SP2)

Processor: 1.6 Ghz

Memory: 1 GB RAM

Graphics: 256MB

Network: Broadband Internet connection

Storage: 200 MB available space
Recommended:
OS: Windows 7+

Processor: 2.0 Ghz

Memory: 2 GB RAM

Graphics: 512MB

Network: Broadband Internet connection

Storage: 350 MB available space