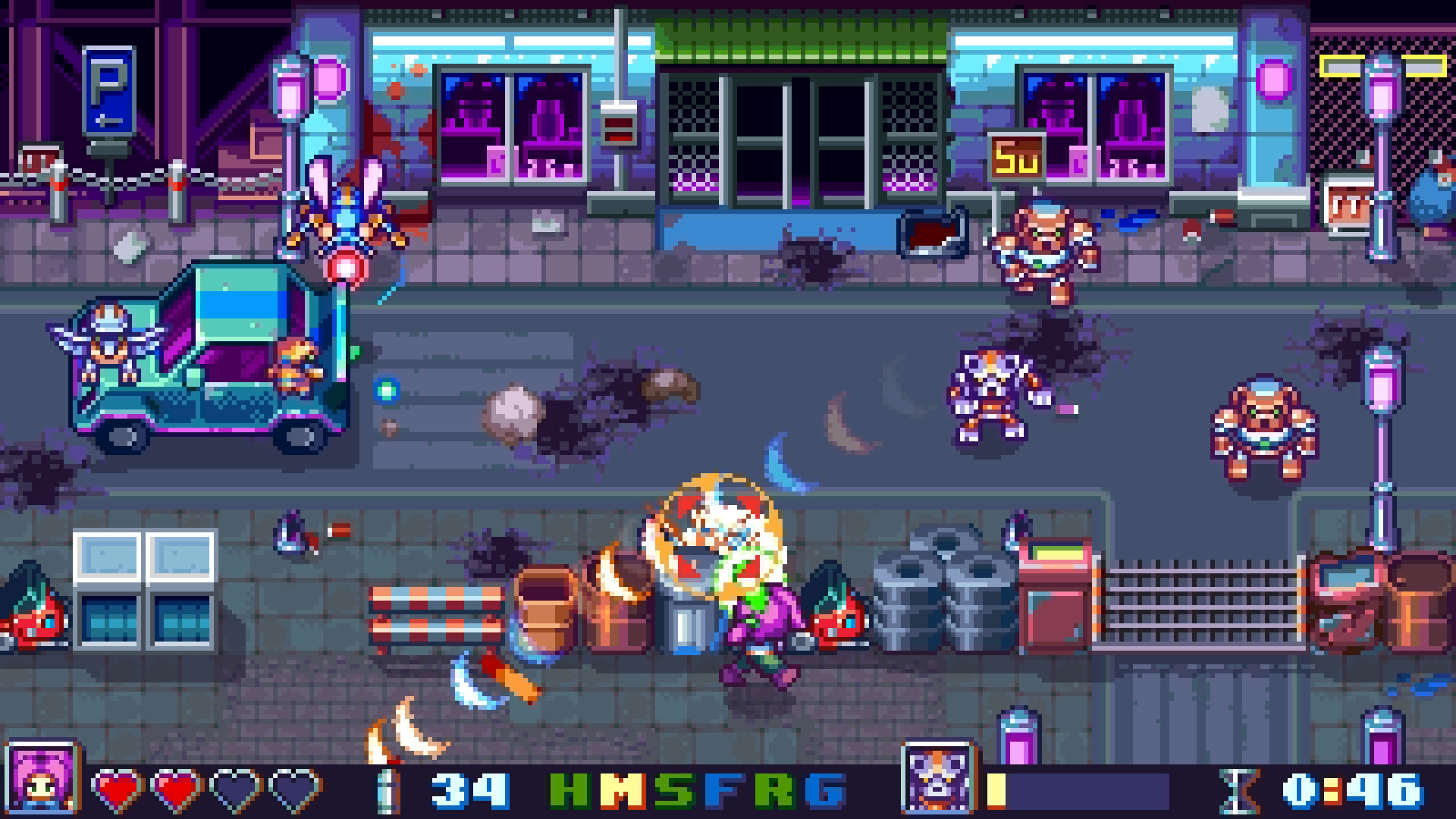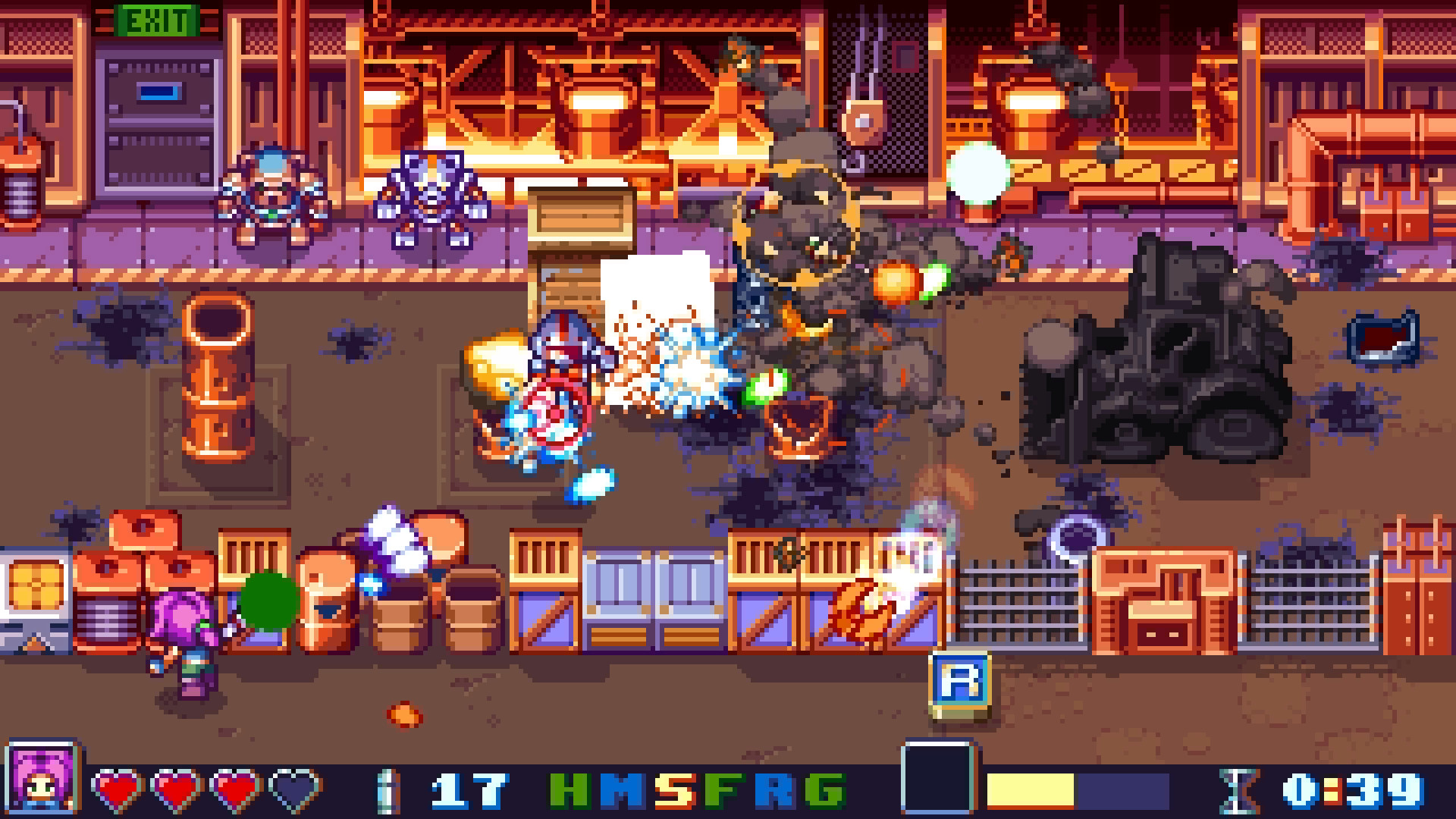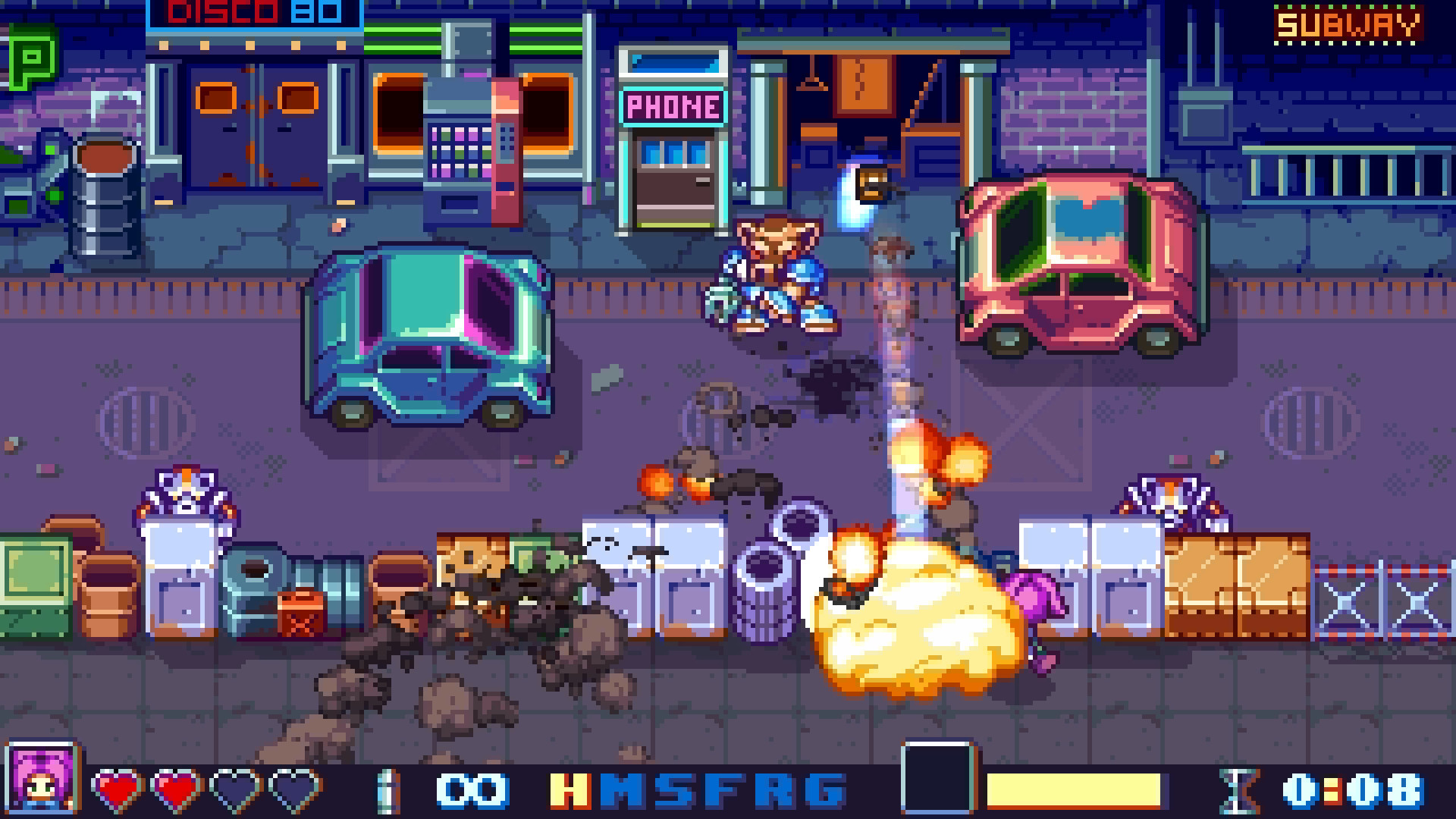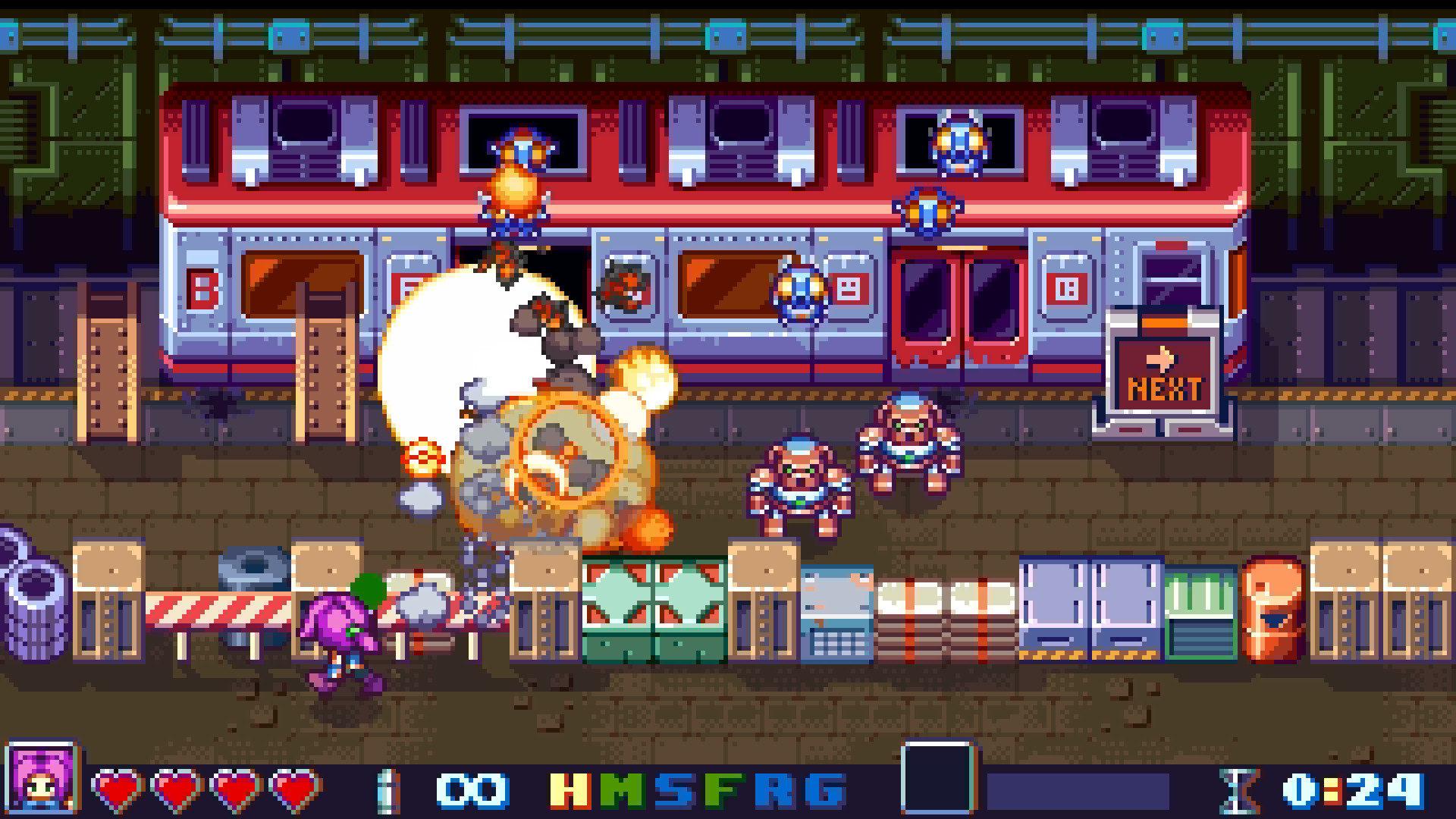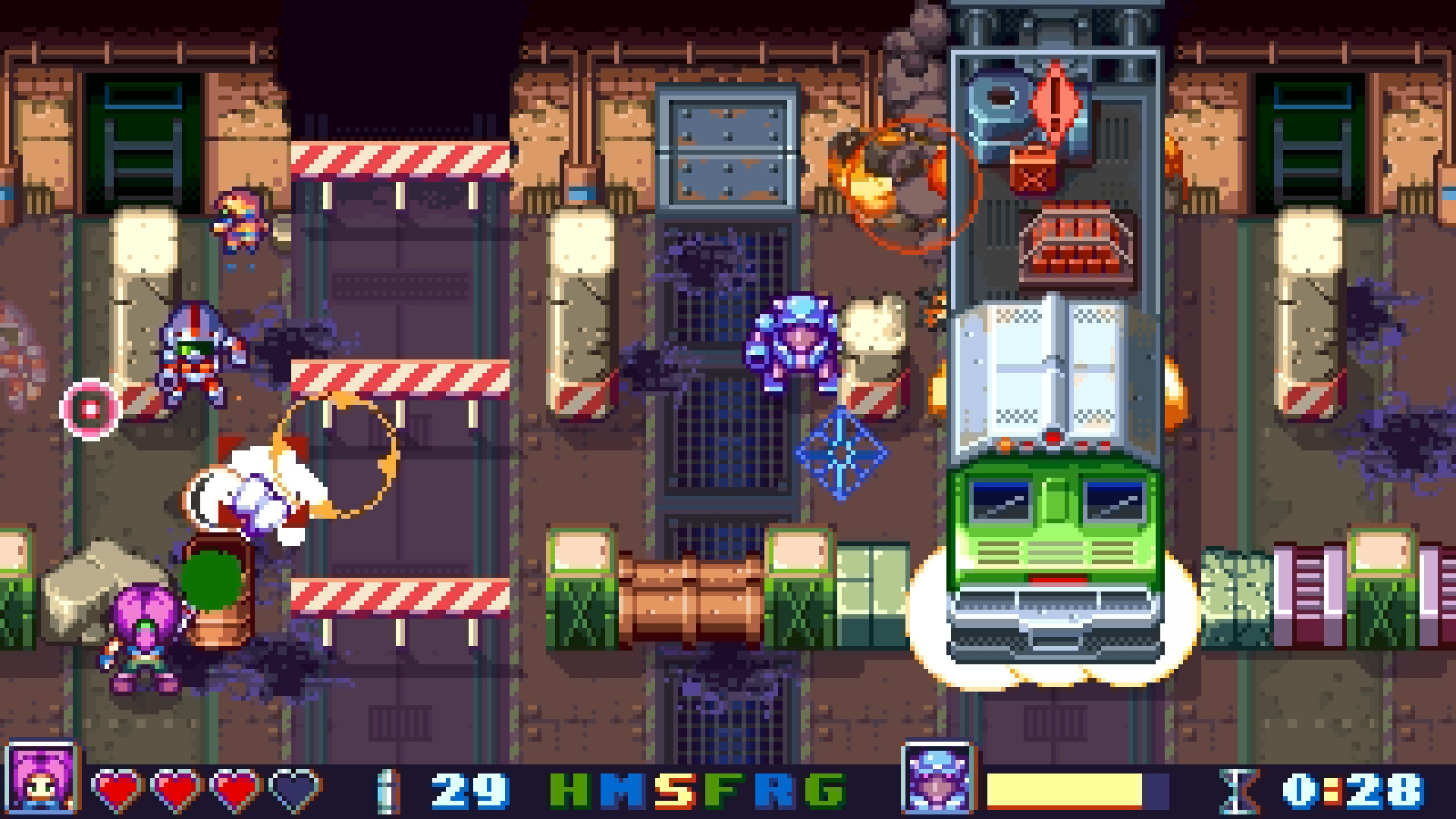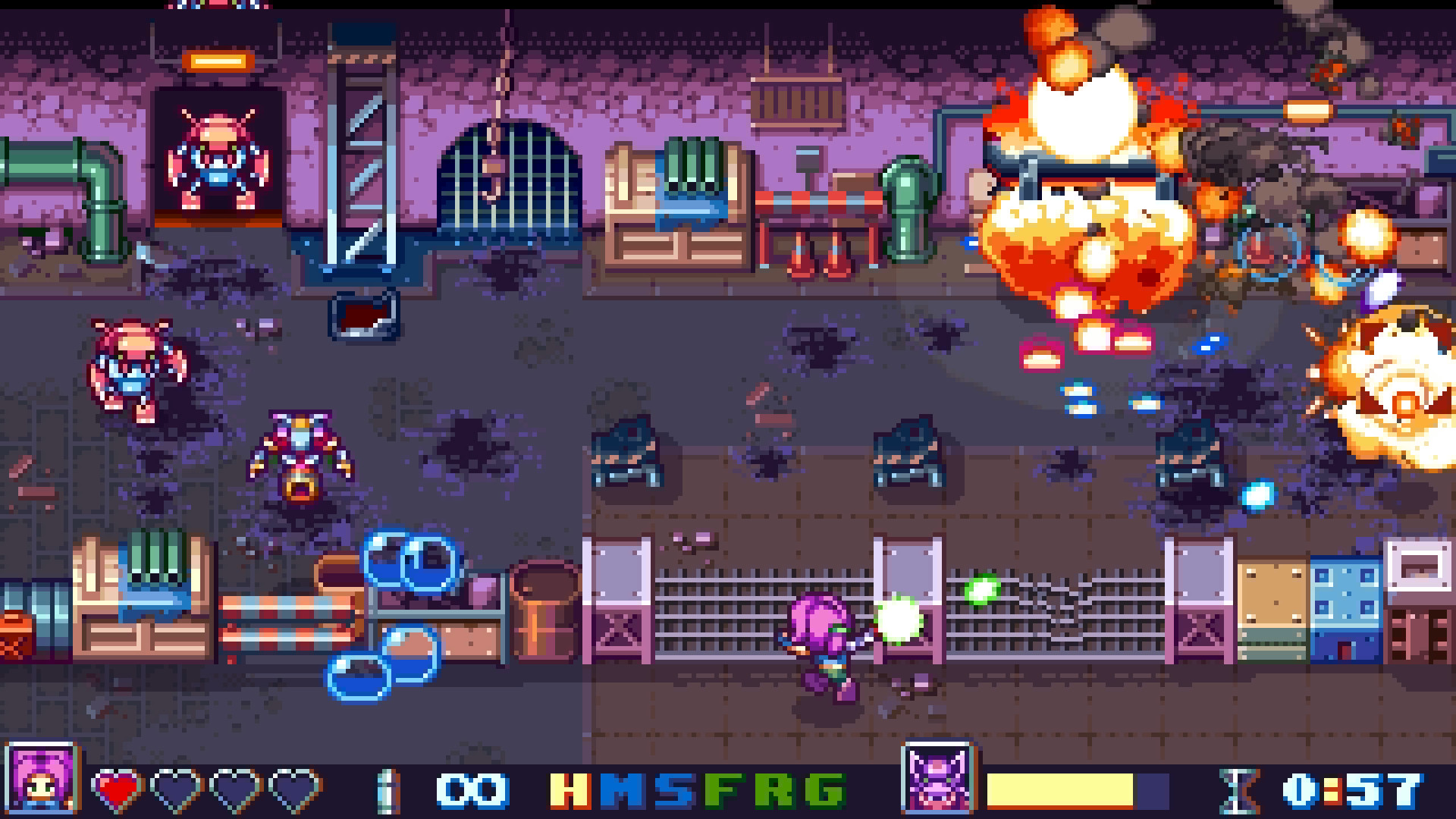 Download links for Bot Vice PC game
How to download?
About the game
Show off your skills & reflexes in this frantic single screen
gallery shooter
, inspired by titles like
Time Crisis
and
Wild Guns
. You play as
Erin Saver
, carrying out her personal vendetta against the criminal
Wildbots
. Fast arcade action. Pure gameplay. No filler.
Very important notes!!
- This game is
very hard
until you master the gameplay system. You'll die, learn and retry. A lot.
- This game requires your full attention,
it's exhausting
. We recommend playing in short sessions.
- This game is exclusively designed for
gamepad control
. Keyboard control is
not
recommended.
- We recommend windowed mode if you're close to your screen. Fullscreen otherwise.
Gamepad controlsThe clock is ticking... Literally!
Your time to beat this adventure is limited. This feature is the most critical one of the game. If you have
N
minutes to beat all the missions and you only reach stage 23 before running out of time, stage 24 will remain locked and inaccessible. You'll have to replay previous stages (any stage, at any time, whenever you want) in order to obtain better clear times, gaining extra seconds to unlock the next stages.
It's all about understanding and mastering Erin's small but useful set of moves and weapons, and knowing all enemy patterns. That's the only way you'll reach the end of the adventure. This is our challenge to you.
Main features
- Super hard and intense arcade shooting action.
- Difficulty exclusively designed for gamepad control.
- Polished and colorful pixel art visuals.
- Catchy 90's synth-rock soundtrack.
- Full English voice acting.
We really hope you like it!
Minimum:
OS: Windows 7 / 8 / 10

Processor: Dual Core 1.6 GHz

Memory: 1 GB RAM

Graphics: OpenGL compatible 256MB VRAM

DirectX: Version 9.0c

Storage: 60 MB available space