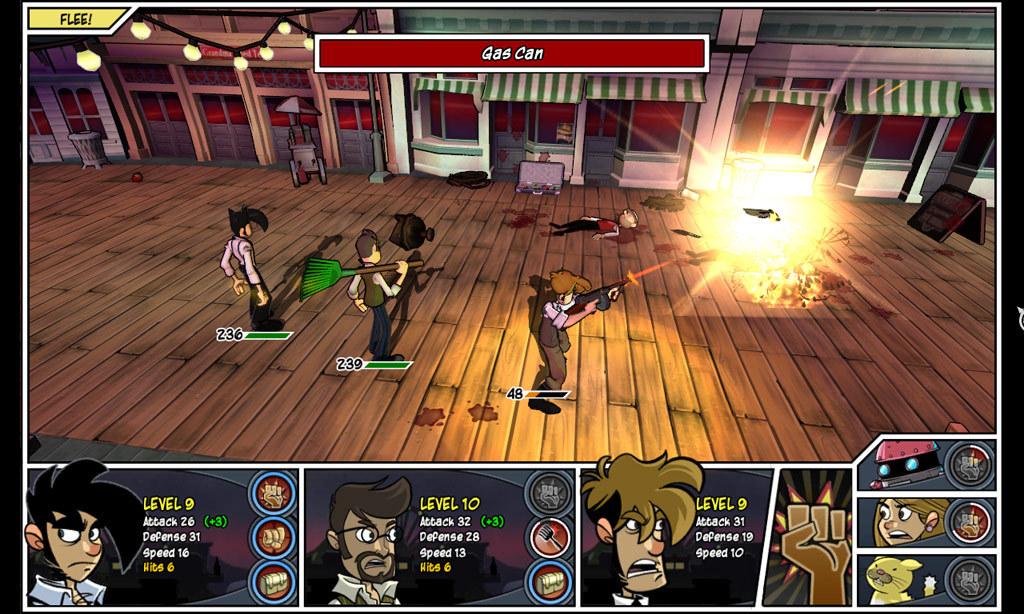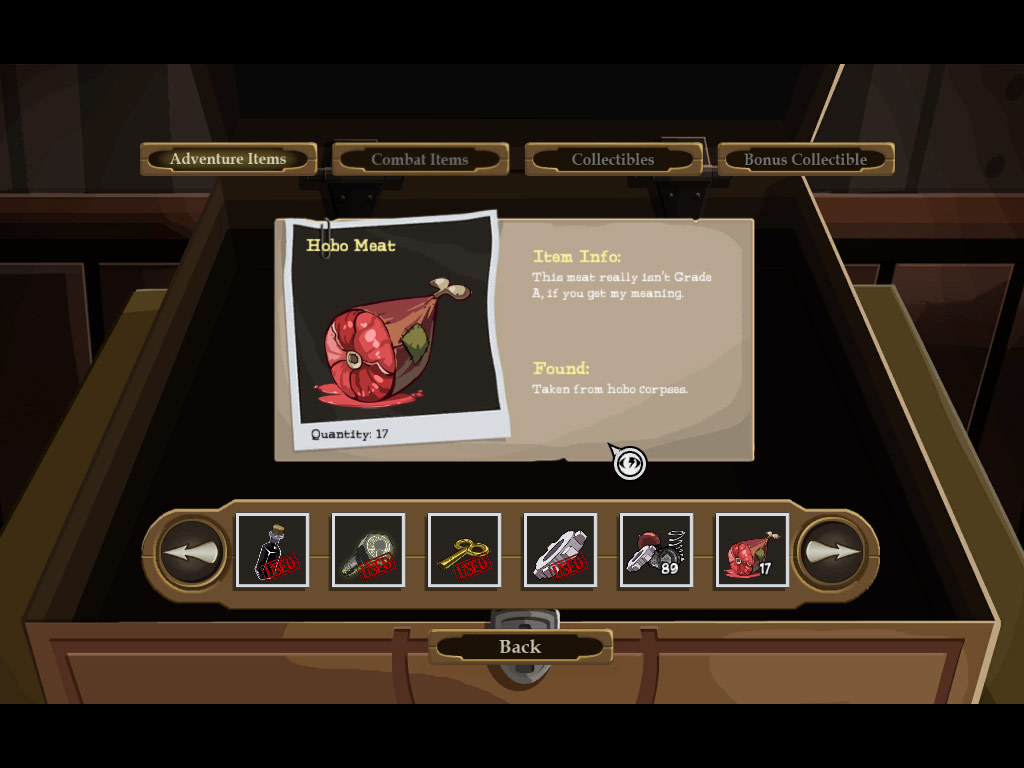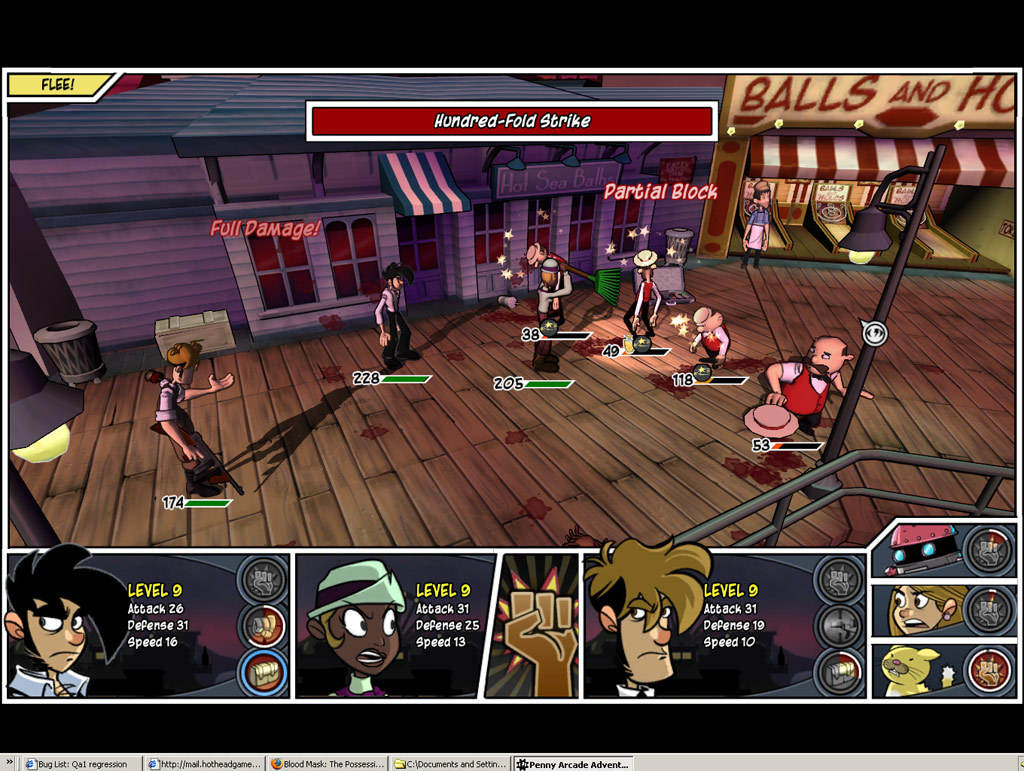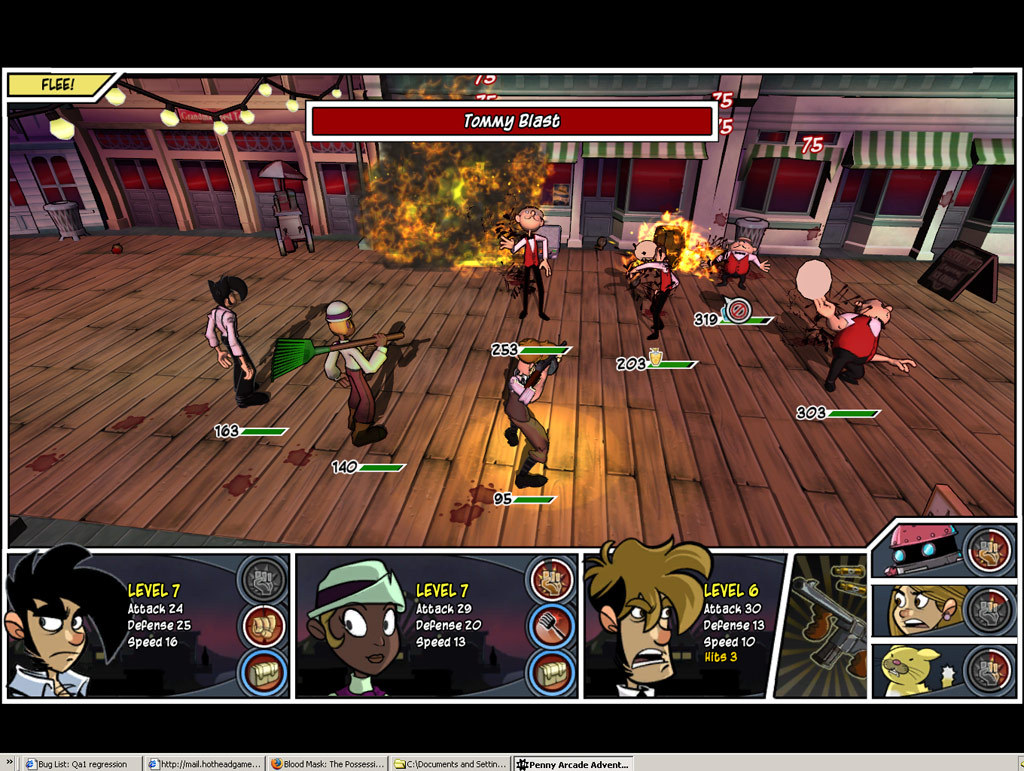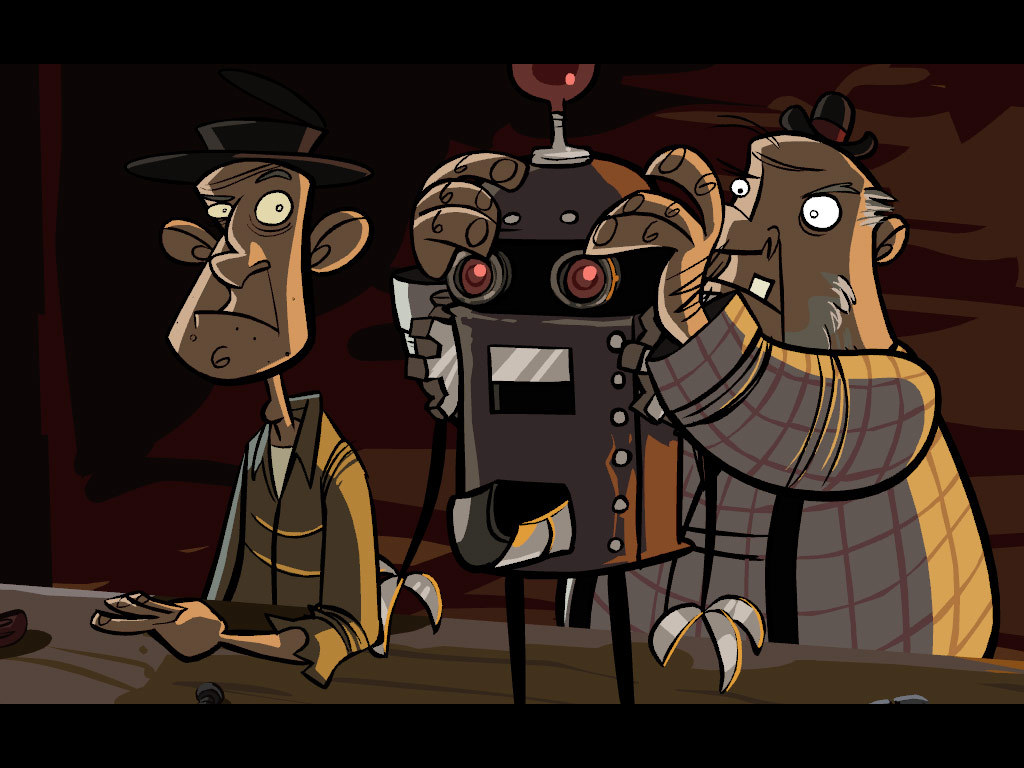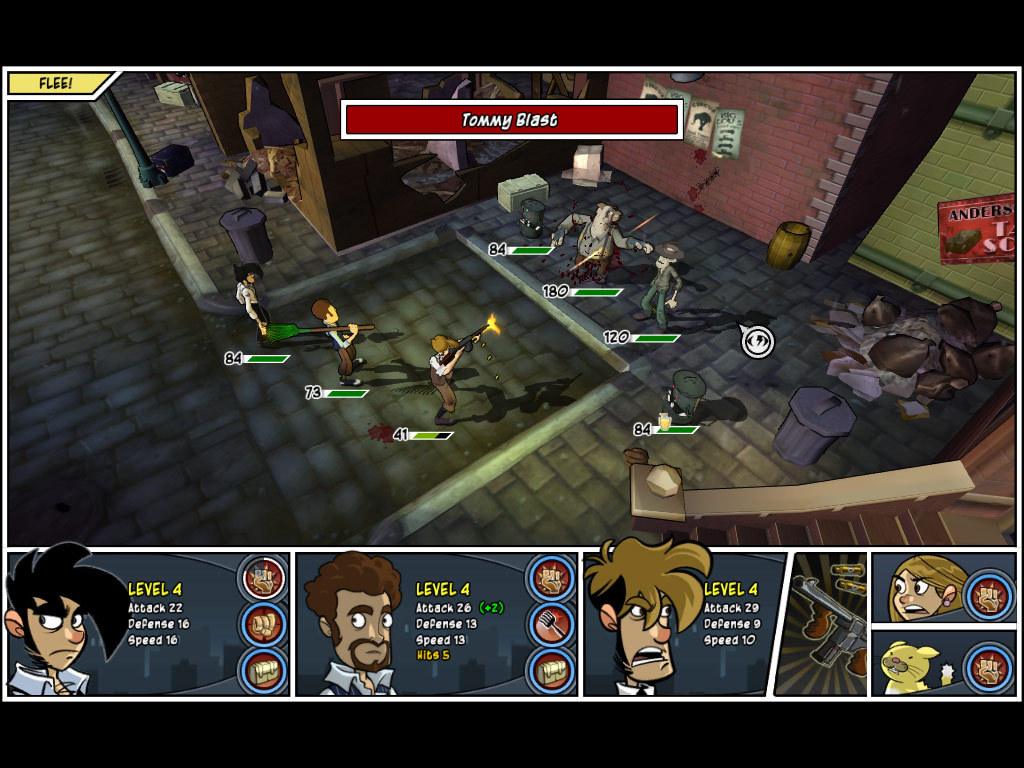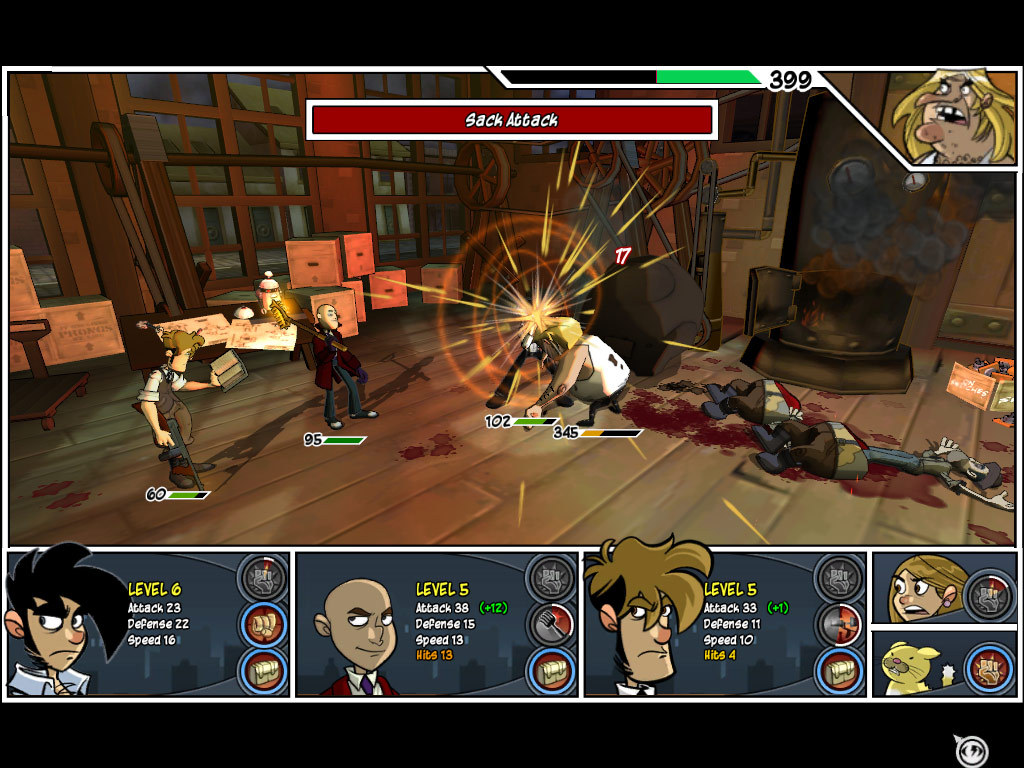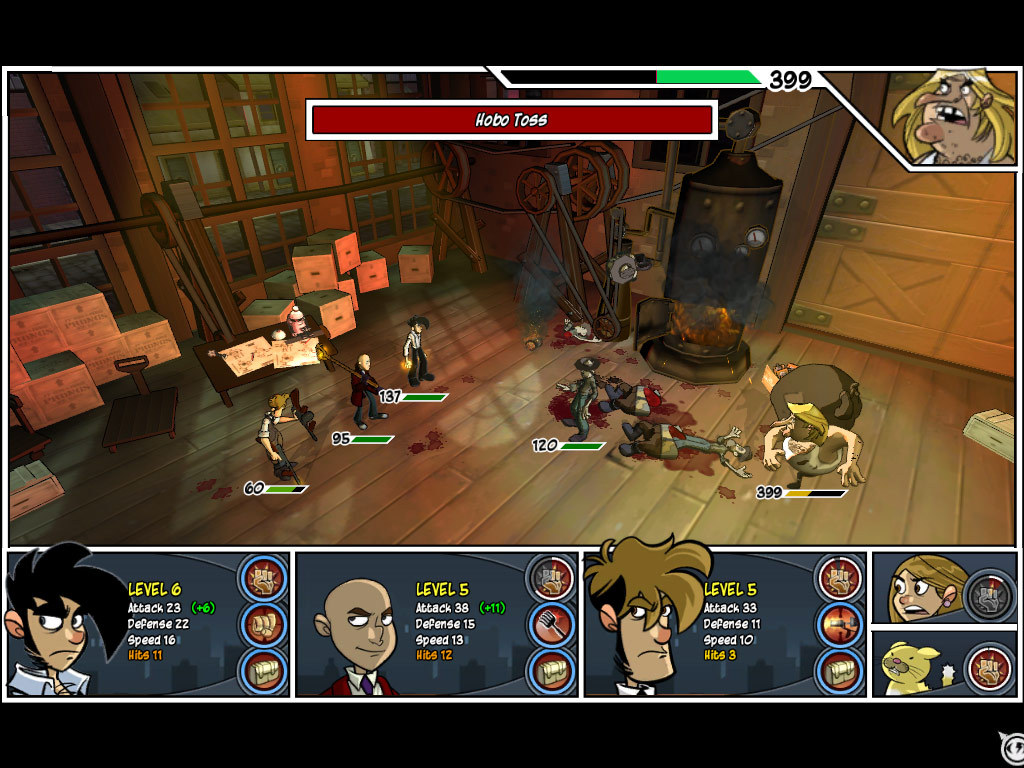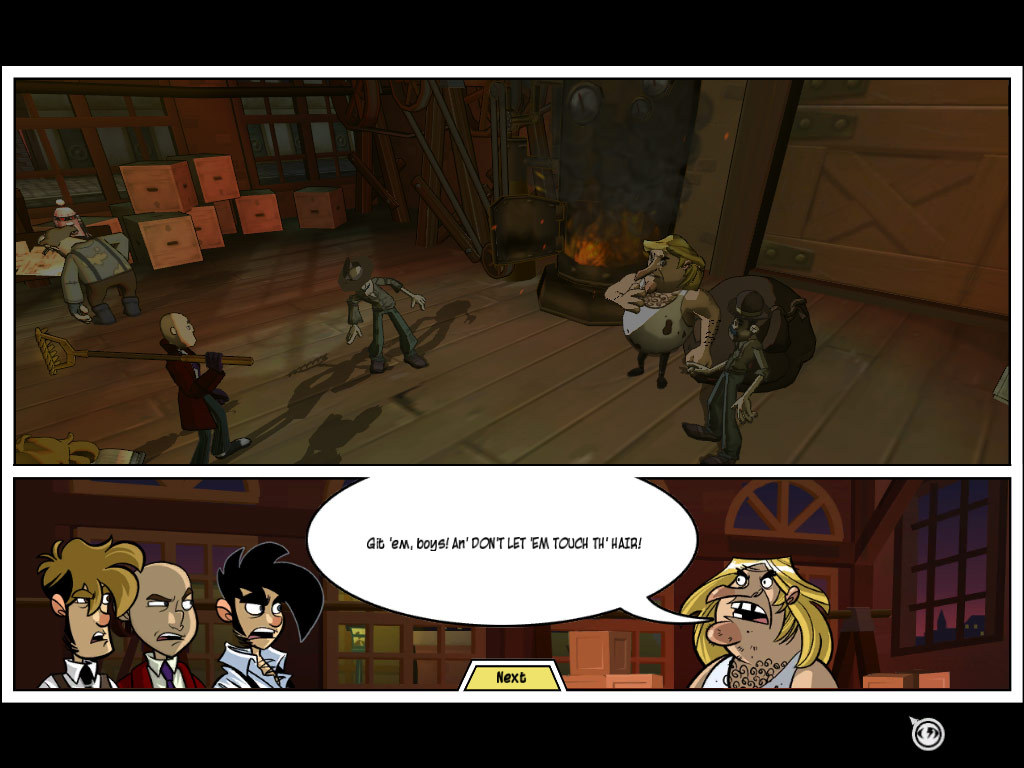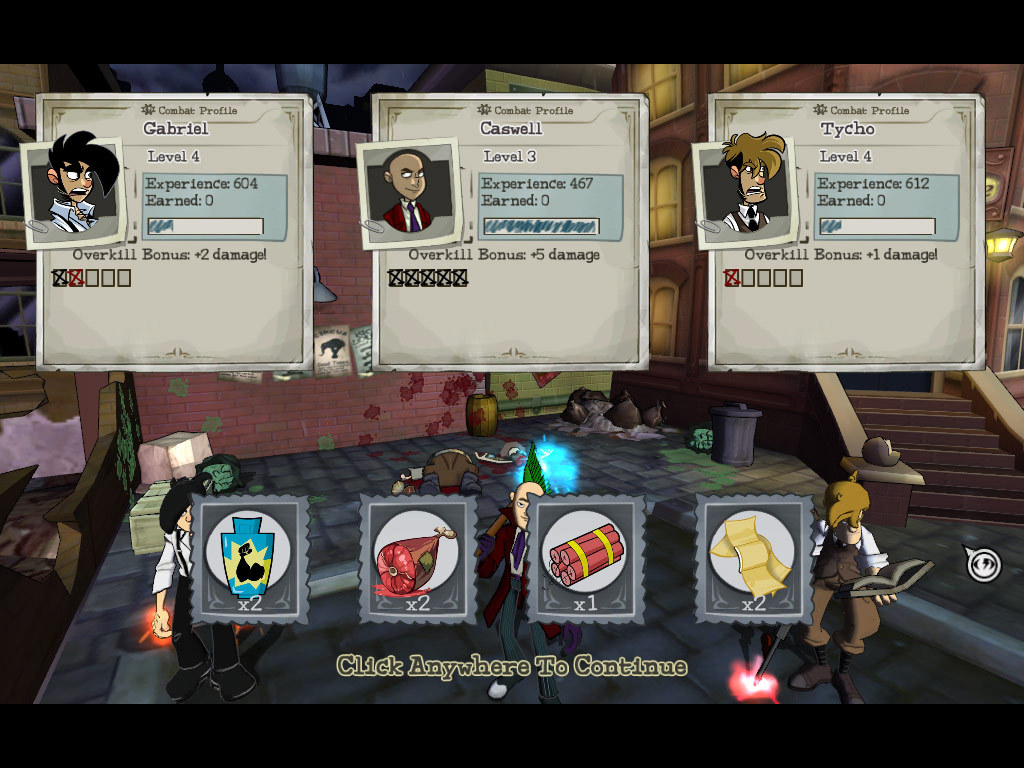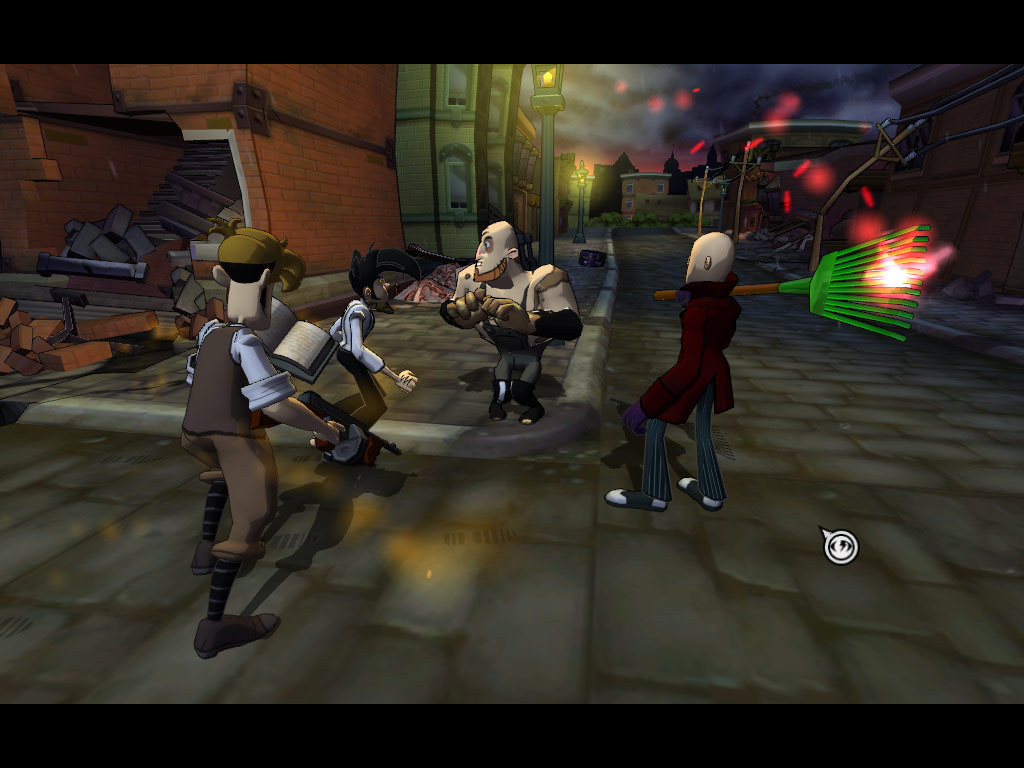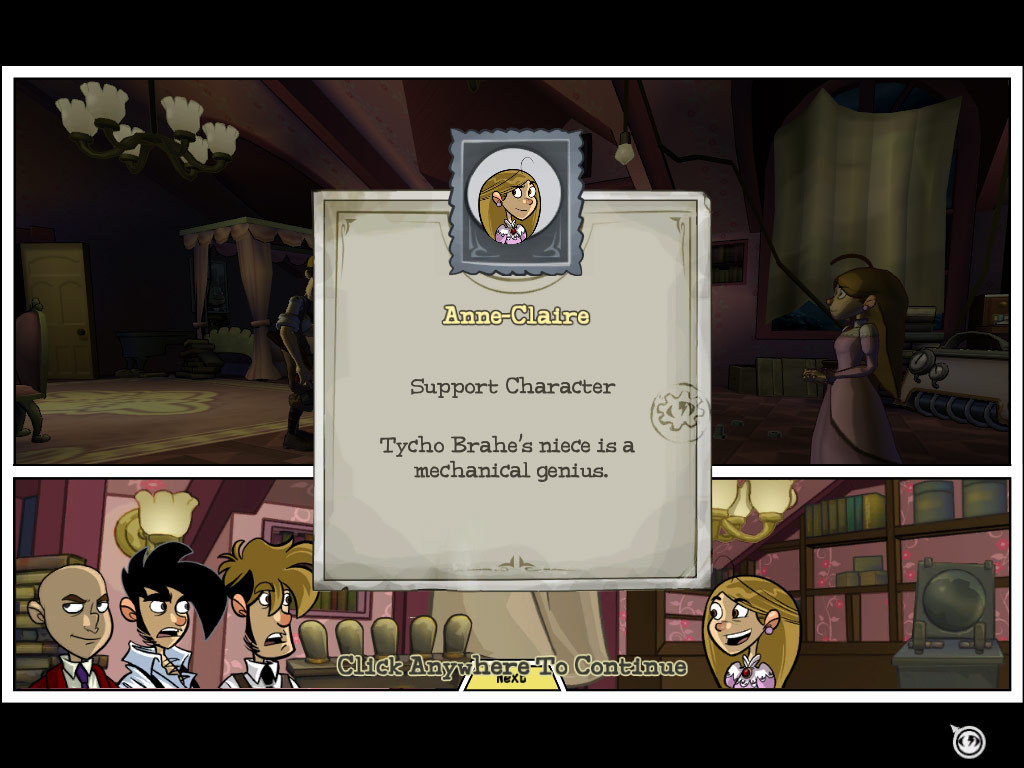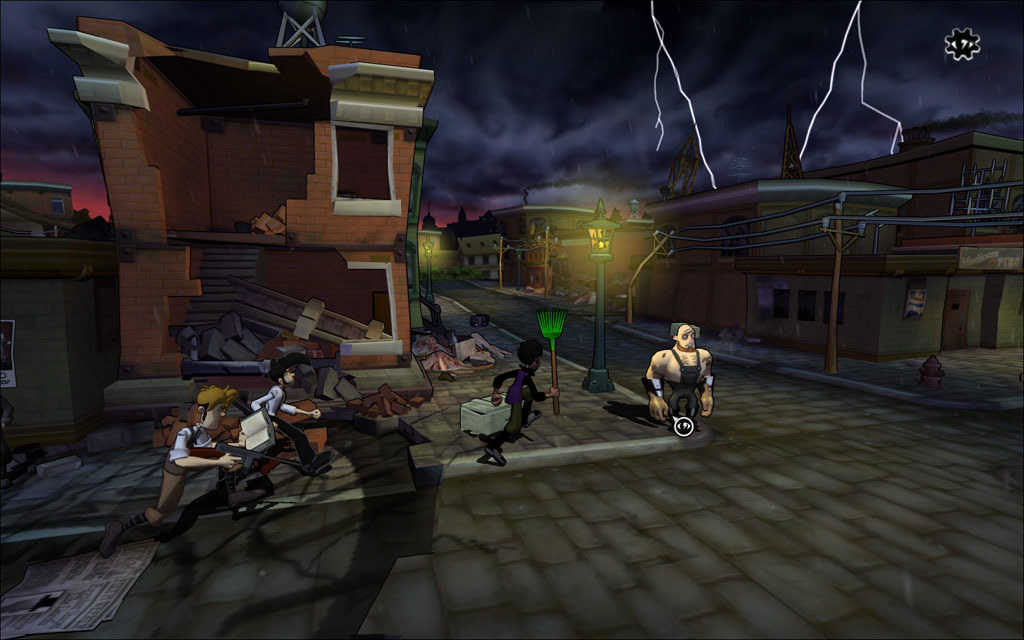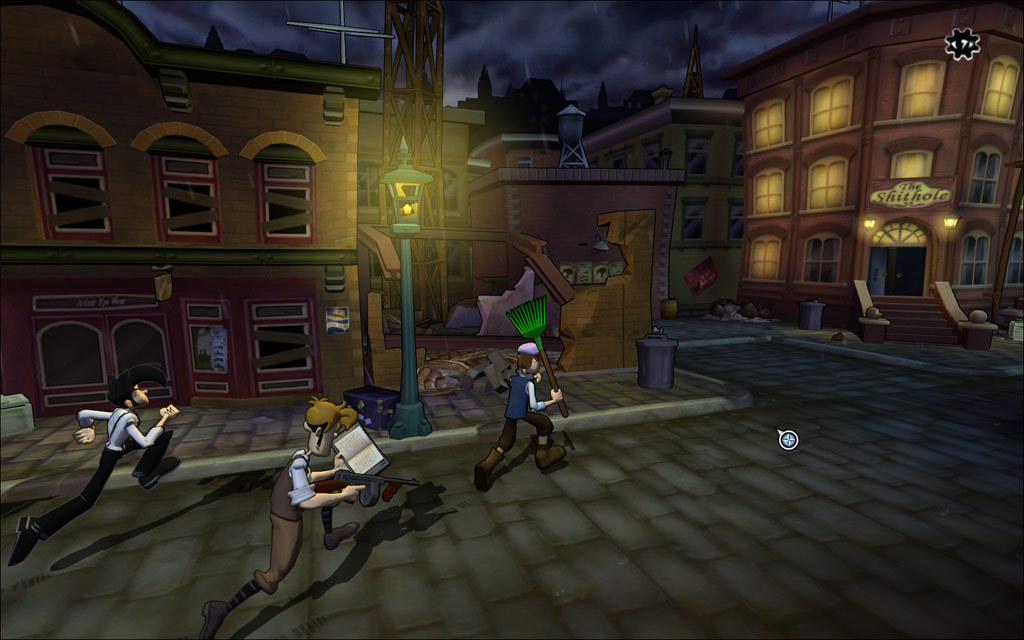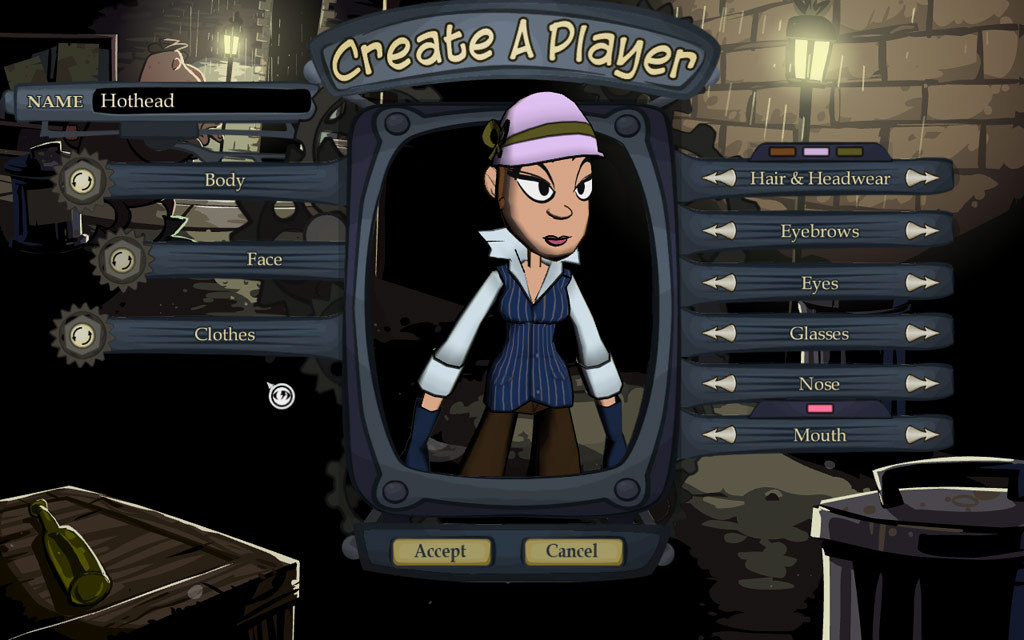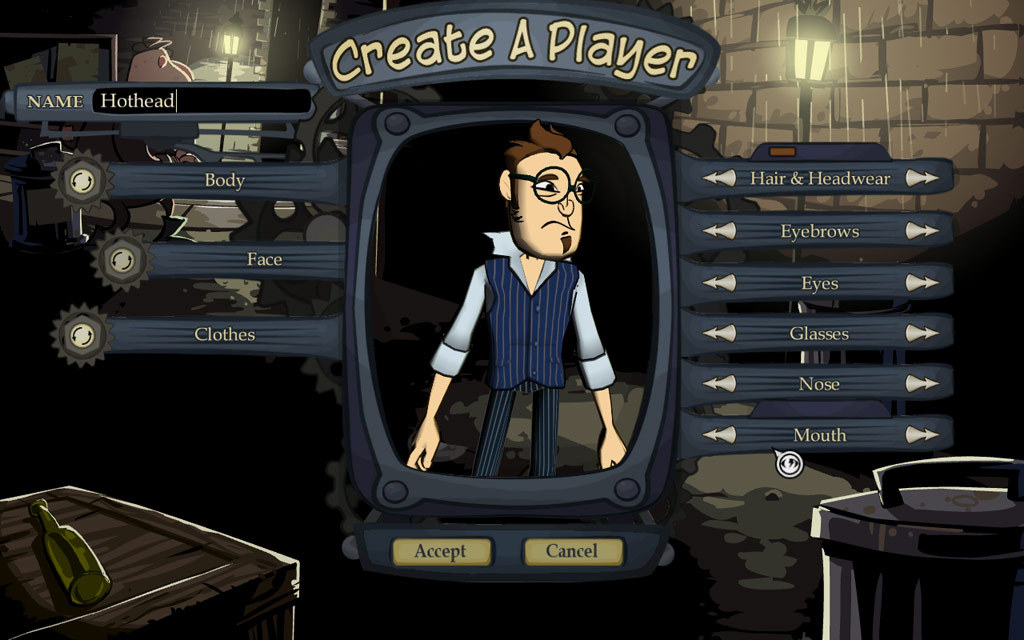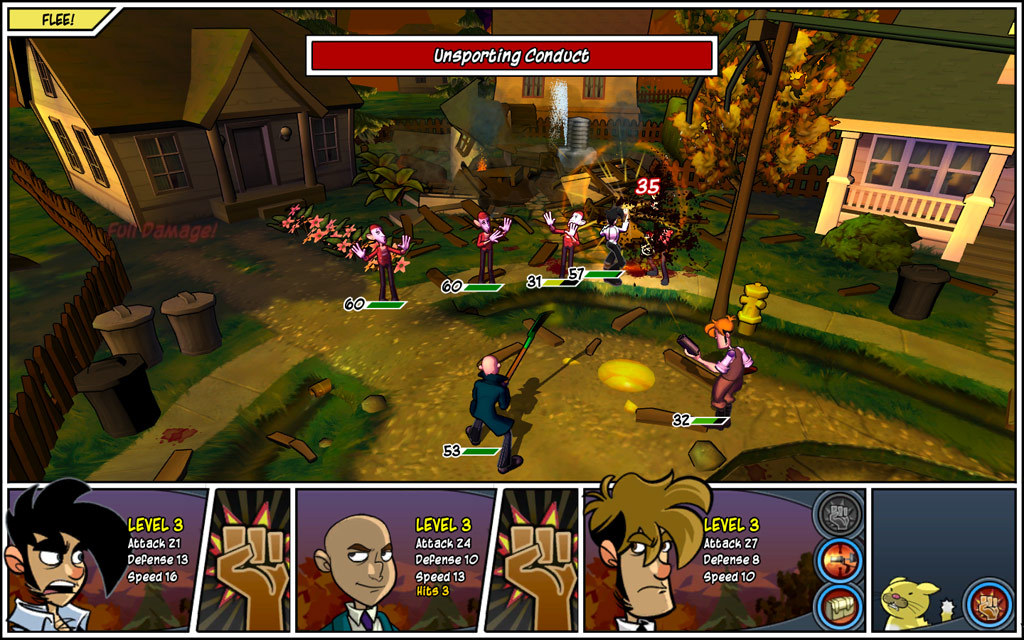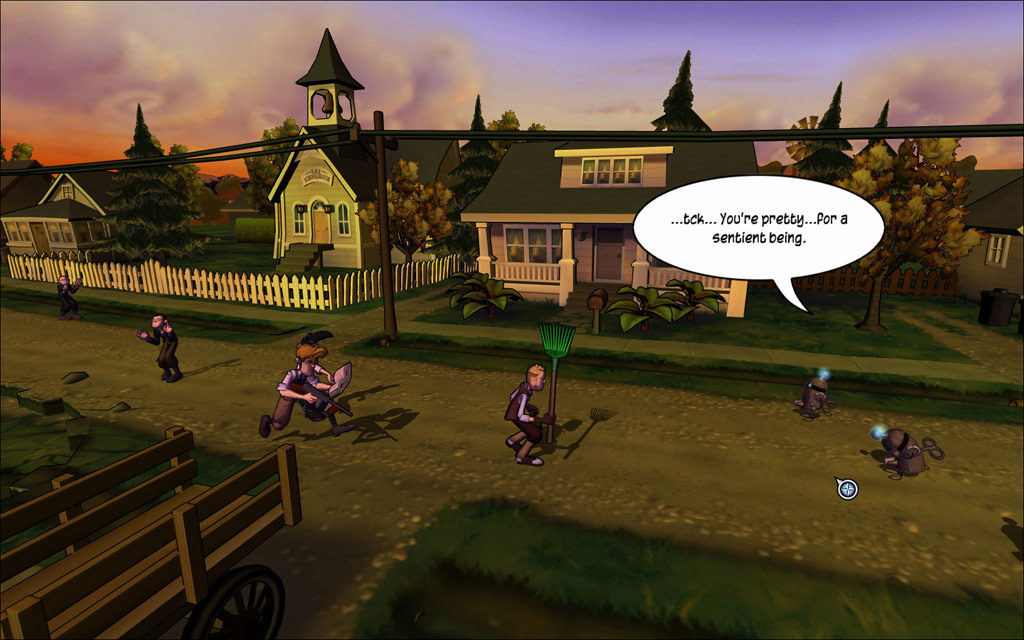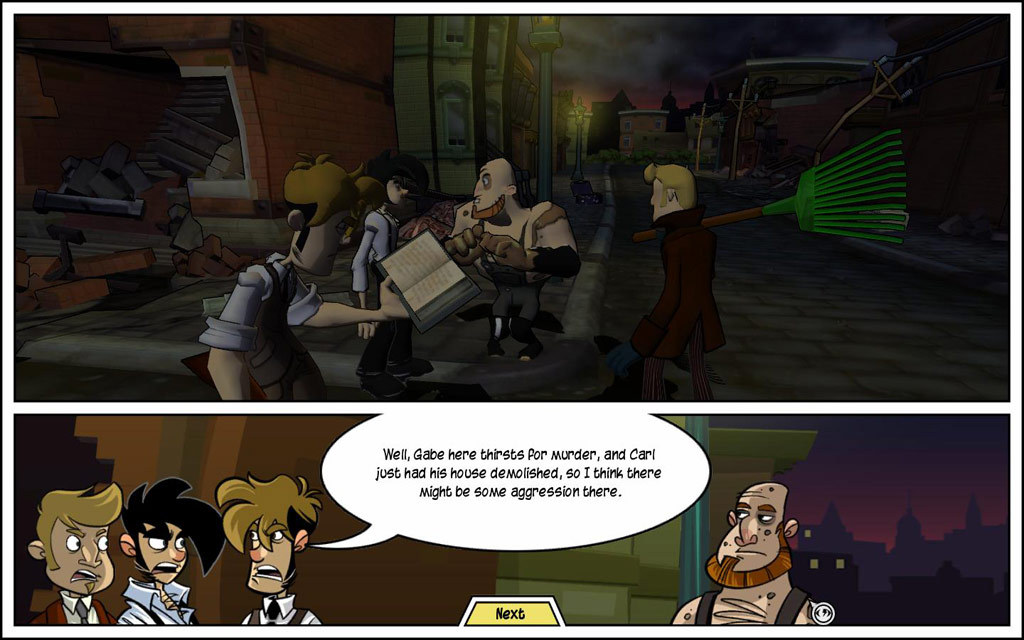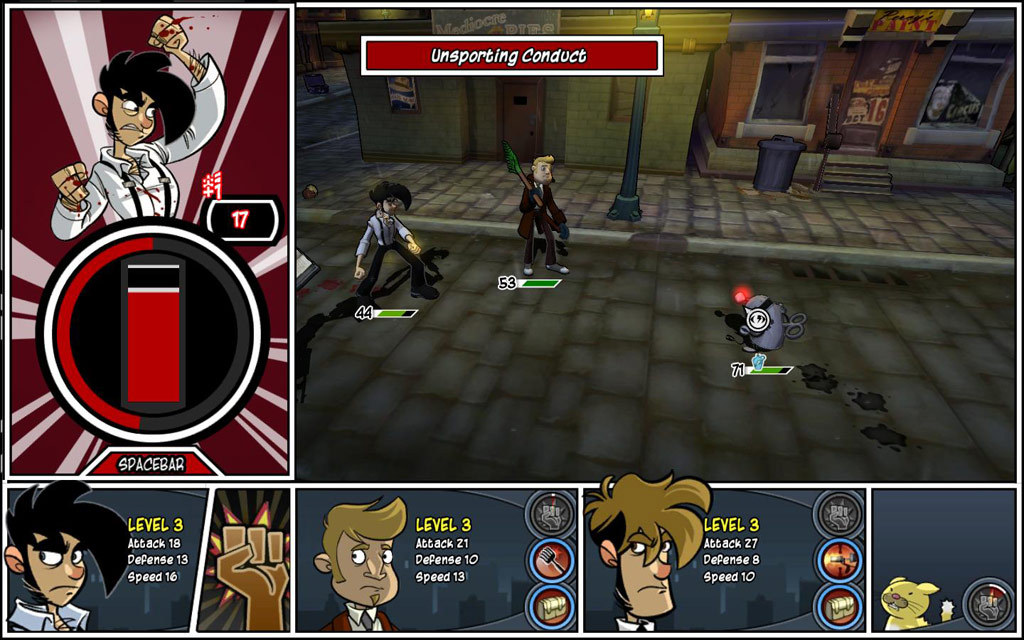 Download links for Precipice of Darkness, Episode One PC game
How to download?
About the game
On the Rain-Slick Precipice of Darkness, Episode One
is the first installment in the RPG-Adventure game series based on the web comic Penny Arcade. Create your character in the classic comic style, and join Gabe and Tycho in the alternate 1920s universe of New Arcadia, where you'll combat savage enemies, solve mysteries, meet bizarre new characters, and discover their unique sense of humor for a 100% authentic Penny Arcade experience!
Create-a-Player System lets you design and develop your own character, seeing it come to life in 3D and in the comic-style 2D cut scenes
Dynamic turn-based combat system, over-the-top animations, and team-up moves during enemy battles
Classic adventure game play combines with RPG elements to unravel the game's mysteries and puzzles
Authentic Penny Arcade story and dialogue written exclusively by Jerry 'Tycho' Holkins
Includes Gabe, Tycho, Annarchy, the Fruit F*cker and many other favorite Penny Arcade characters, plus new characters designed by Mike 'Gabe' Krahulik
Minimum:
OS: Windows 2000/XP/Vista with latest updates
Processor: Pentium III, AMD Athlon 1.0 GHz or better
Memory: 512 MB of available system memory
Graphics: ATI Radeon 9500 or better, NVIDIA GeForce FX 5200 or better, Intel GMA 950 or better with 64 MB of video memory (shared or dedicated)*
Sound: OS-supported sound card
Hard Drive: 350 MB of available hard drive space (185 MB installed)
Input Devices: OS-supported keyboard and mouse
*All video cards require latest drivers supporting OpenGL.
Recommended:
Processor: Pentium IV, AMD Athlon 1.5 GHz or better
Memory: 768 MB of available system memory
Graphics: ATI Radeon or better, NVIDIA GeForce or better video card with 128 MB of video memory*
Sound: 16-bit stereo- or surround-capable sound card with latest drivers