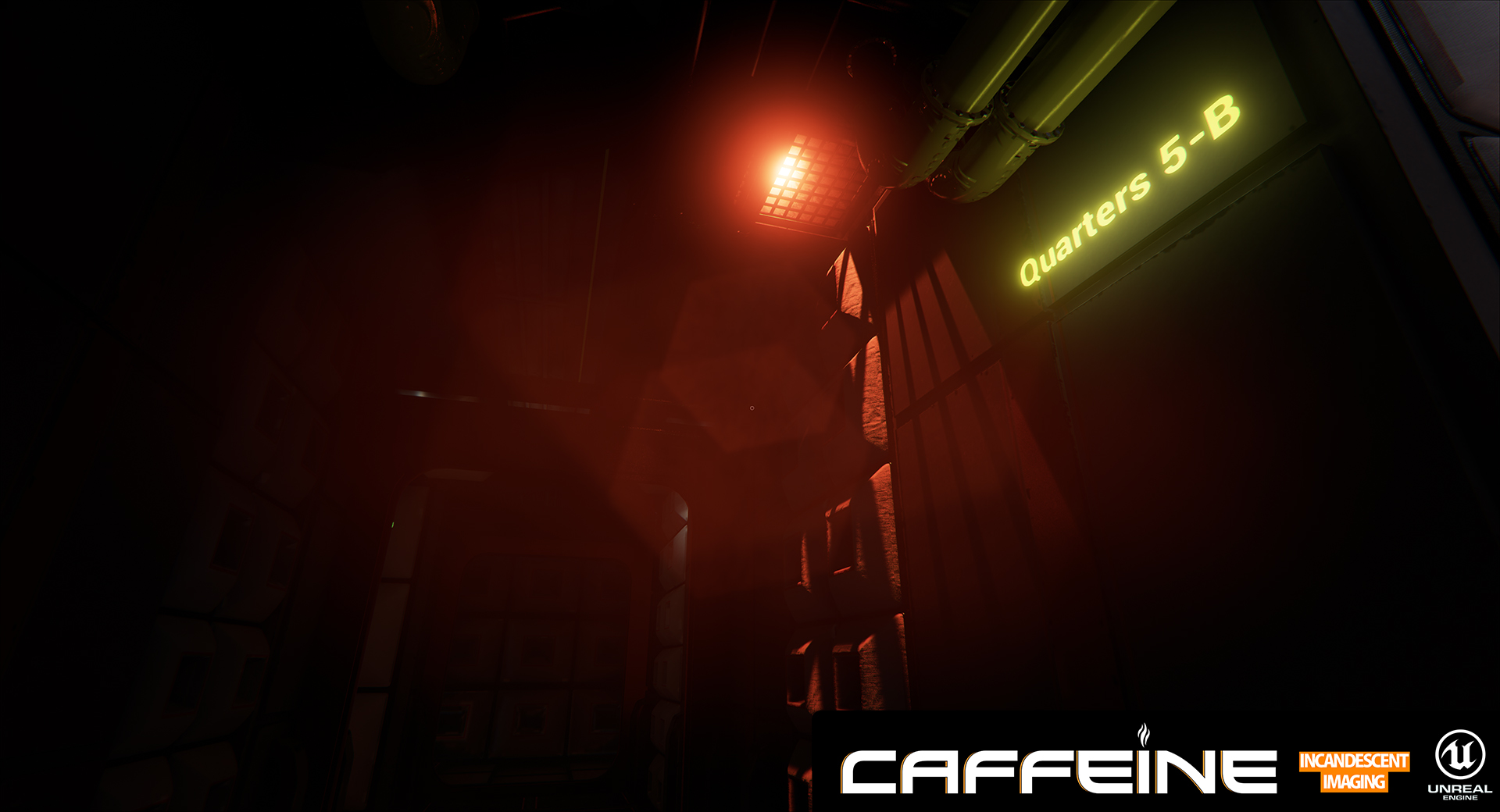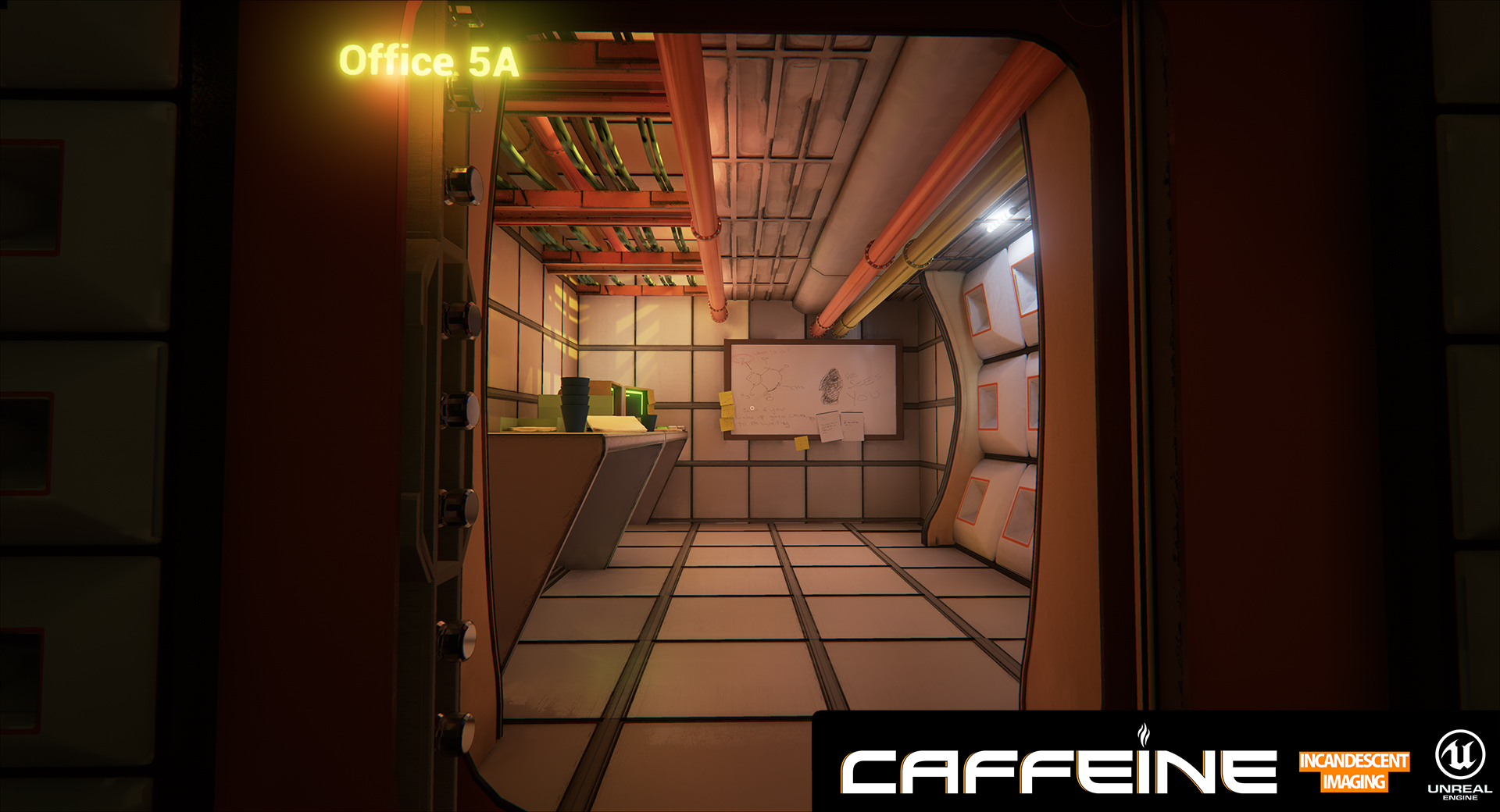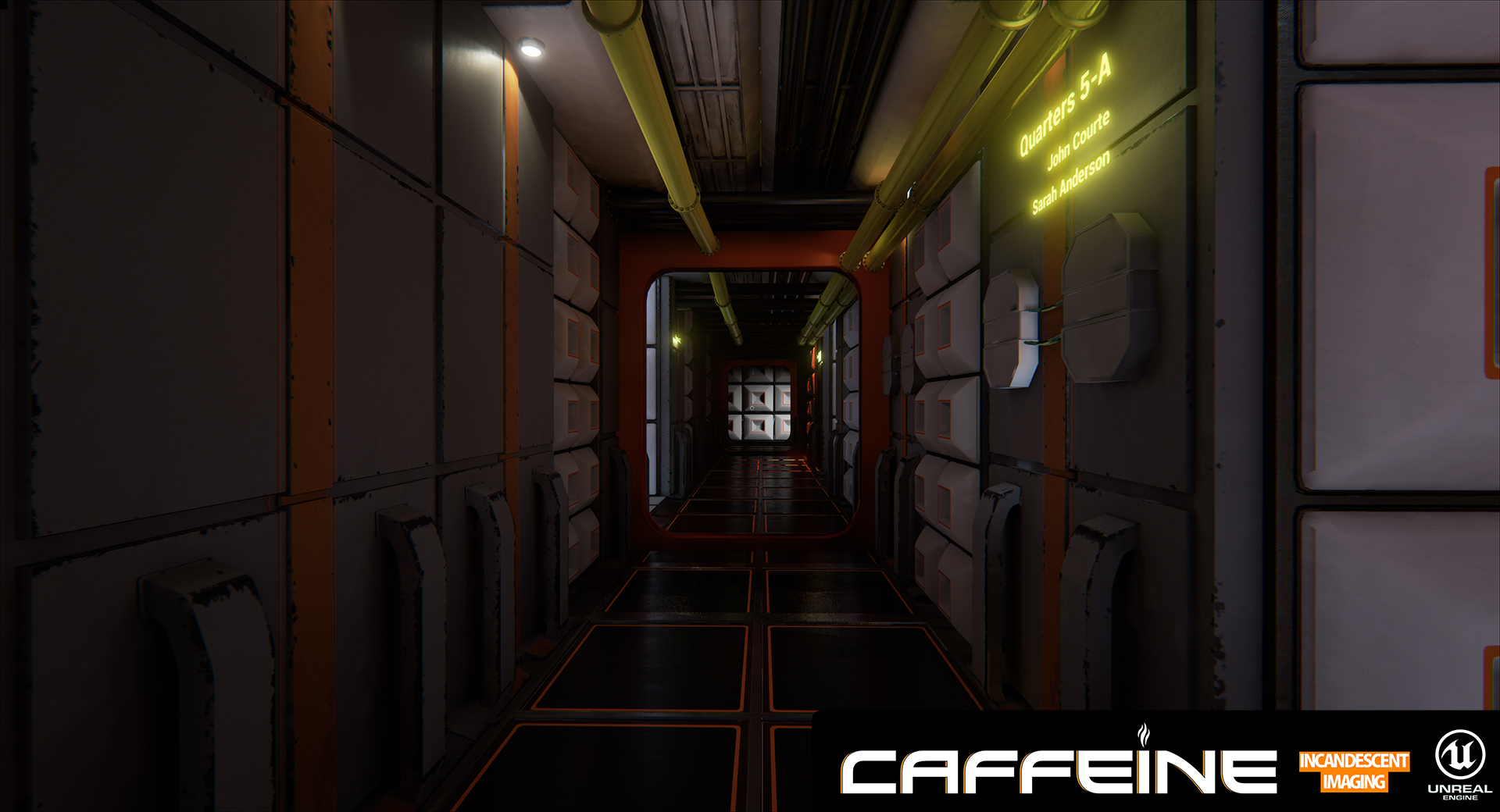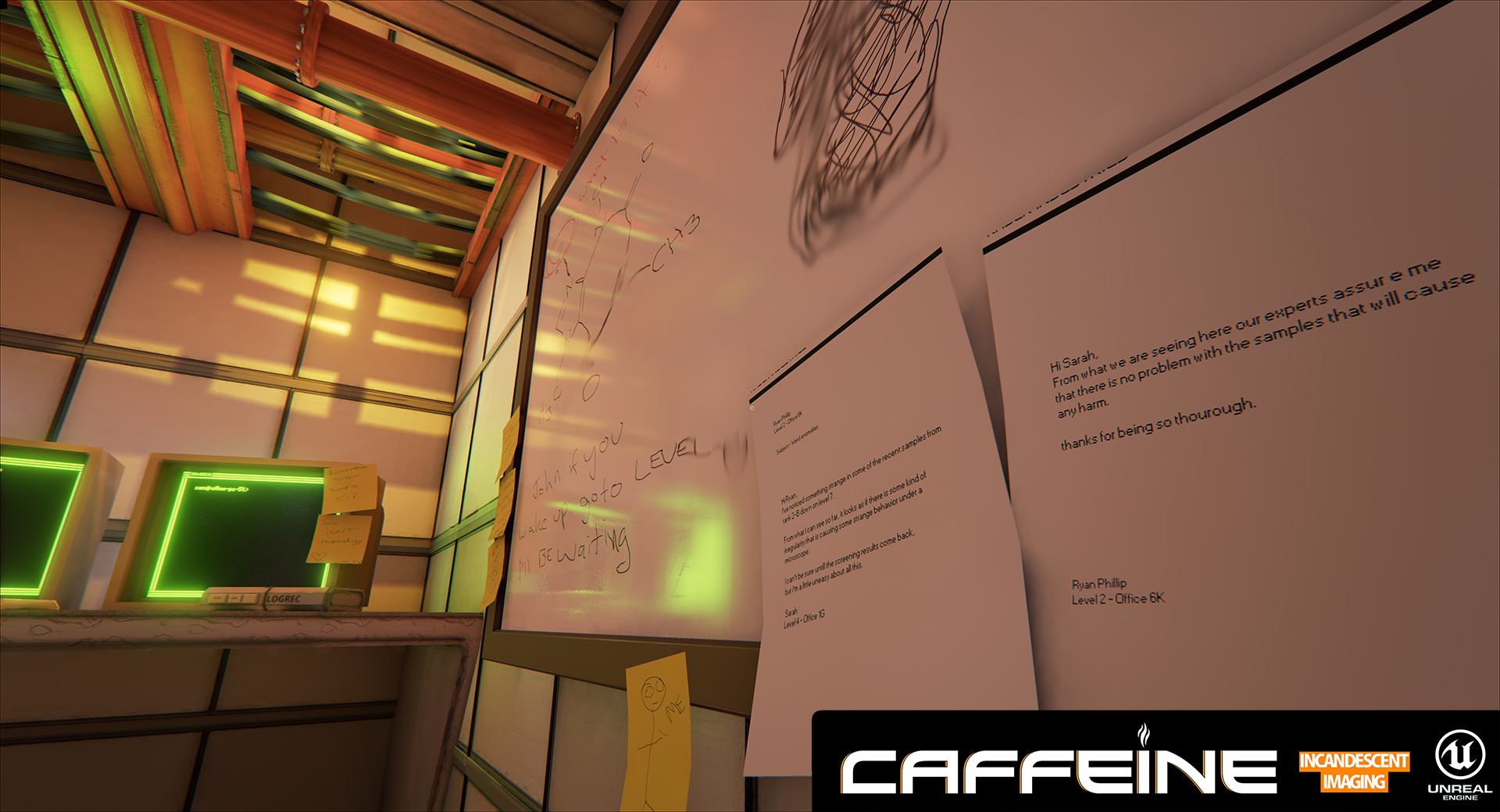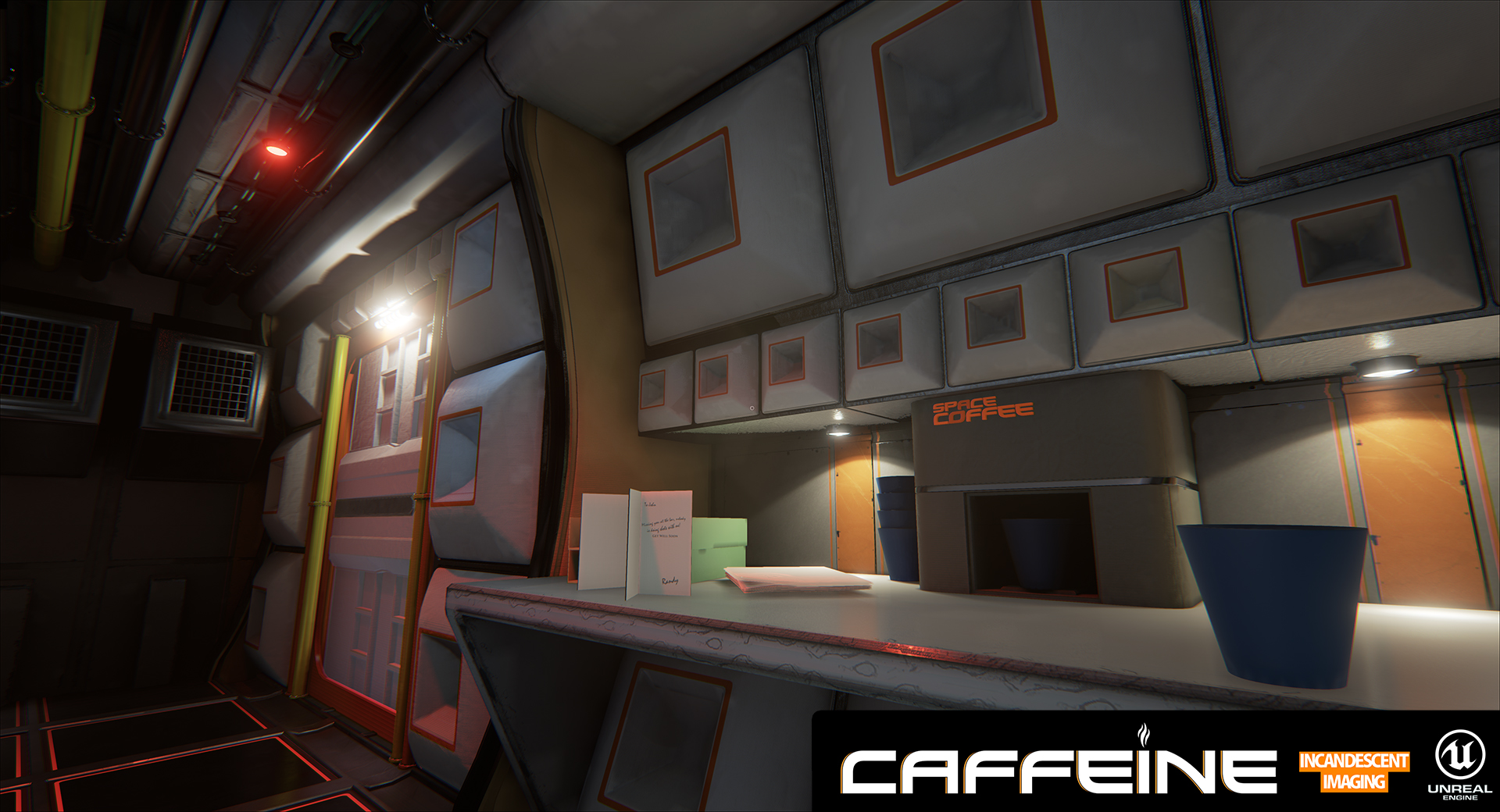 Download links for Caffeine PC game
How to download?
About the game
How Will The Game Play?
This demo is an atmospheric demonstration of an early pre-release area to give potential players a taste of the experience, feeling and visual aesthetics of the final game. It has no ending as it is also an example of the non-linear nature of the full game.
Synopsis
Caffeine is a quirky first person psychological horror adventure game with environmental puzzles.
Set in the near future, the entire population of Earth is vigorously addicted to coffee. Massive space stations built by the biggest corporations roam the stars mining minerals to create a synthetic caffeine.
You awaken aboard one of these caffeine mining stations alone. Before long you realise that you are a young boy with no memory of what has transpired on this seemingly empty space station.
Naturally you set out to explore the depths of the huge structure to figure out what exactly is going on.
The Full Game Will Include
Horror – You are alone in a mysteriously empty space station. Who knows what's out there!
Lore – Sticky notes, audio logs, whiteboards etc. This place feels lived in with each character having a rich back-story that can be deciphered from just walking into an office or quarters.
Puzzles – Interesting environmental and memory based puzzles.
Oculus Rift support
4K resolution support
Controller support
Minimum:
OS: Microsoft Windows 7 and above (64-Bit Only)

Processor: Quad-core Intel or AMD processor, 2.5 GHz or faster

Memory: 4 GB RAM

DirectX: Version 11

Storage: 4 GB available space
Recommended:
OS: Microsoft Windows 7 and above (64-Bit Only)

Processor: Quad-core Intel or AMD processor, 2.5 GHz or faster

Memory: 8 GB RAM

Graphics: NVIDIA GeForce 480 GTX or AMD Radeon 6970 HD series card or higher

DirectX: Version 11

Storage: 4 GB available space