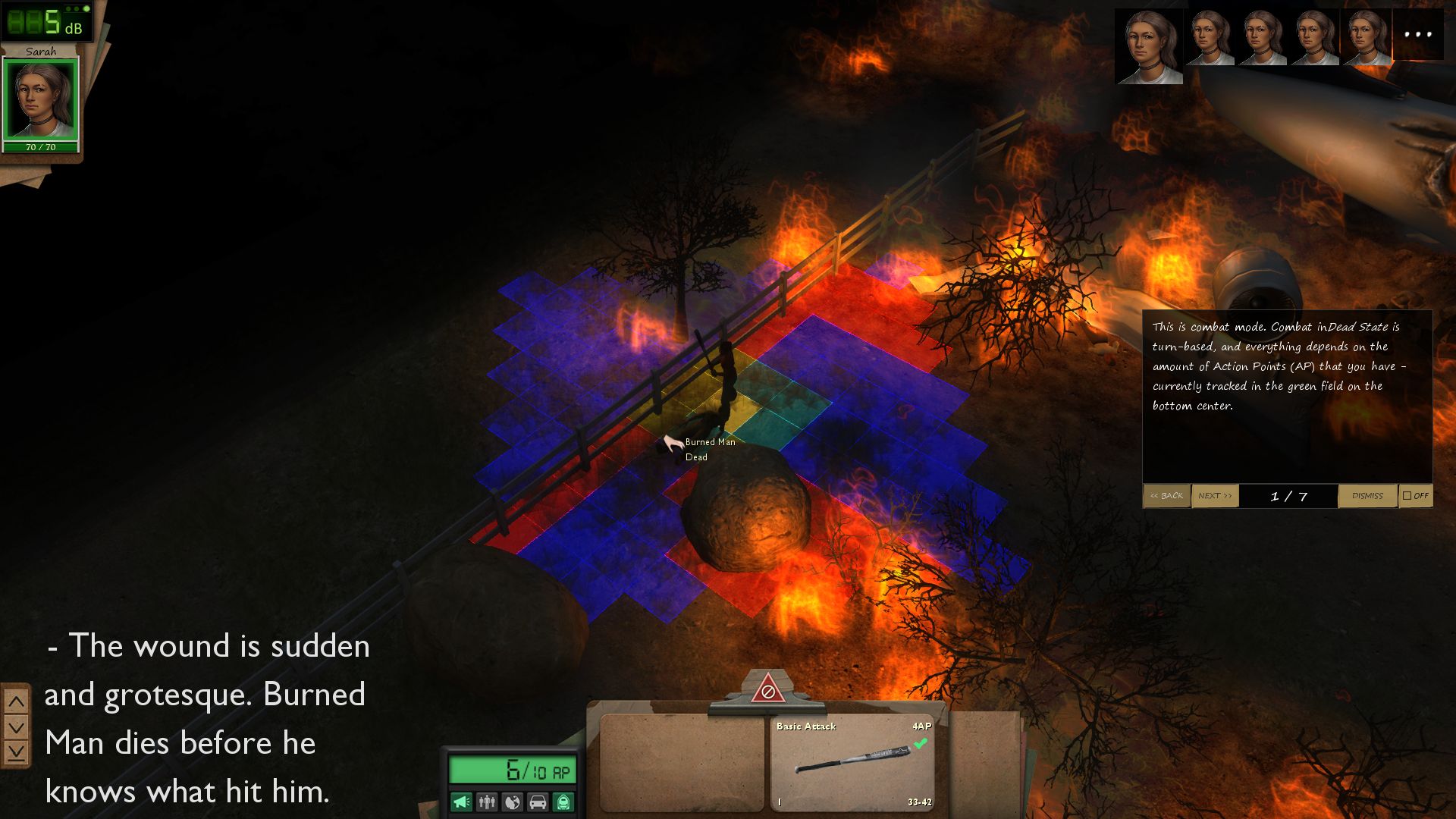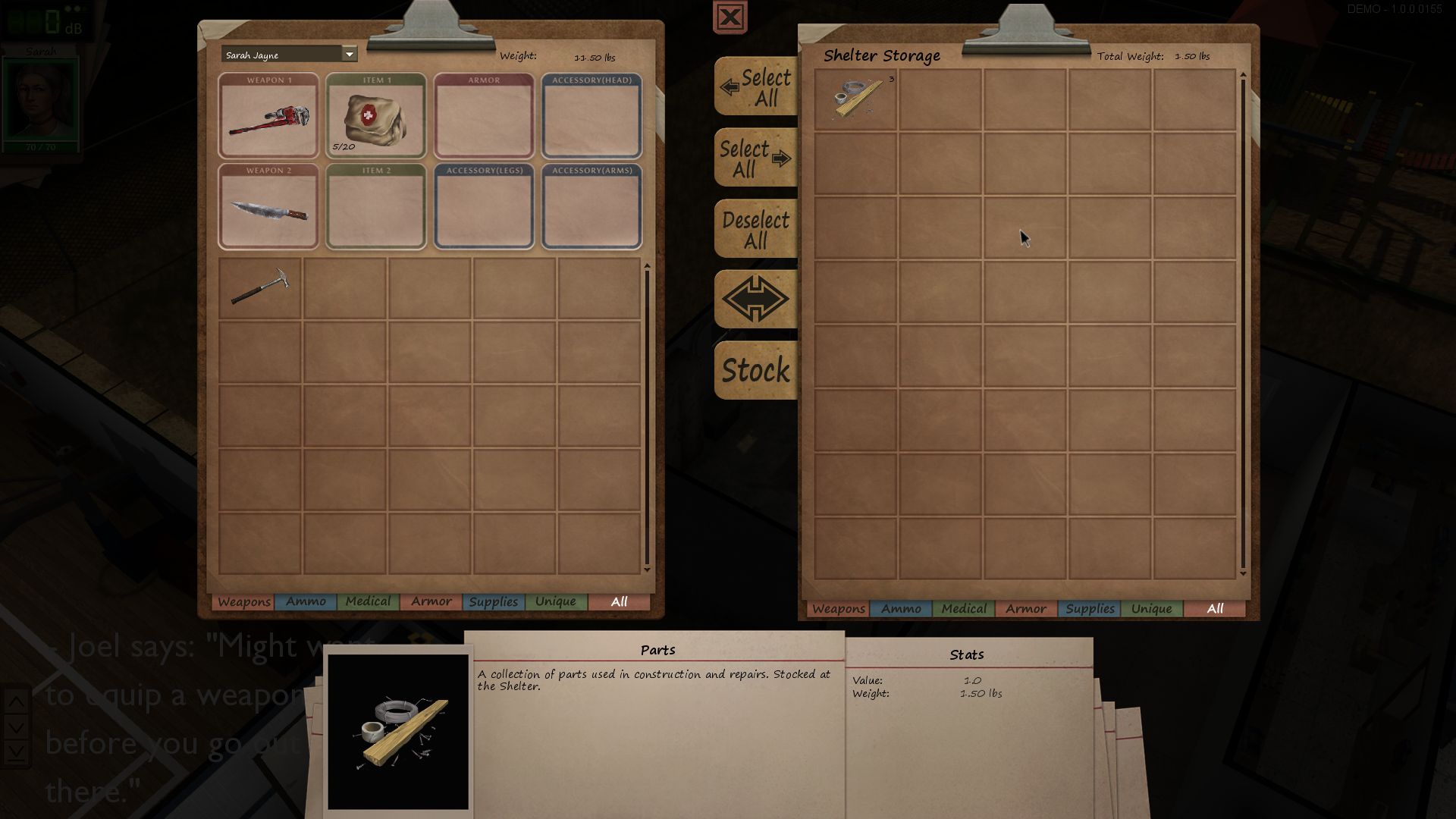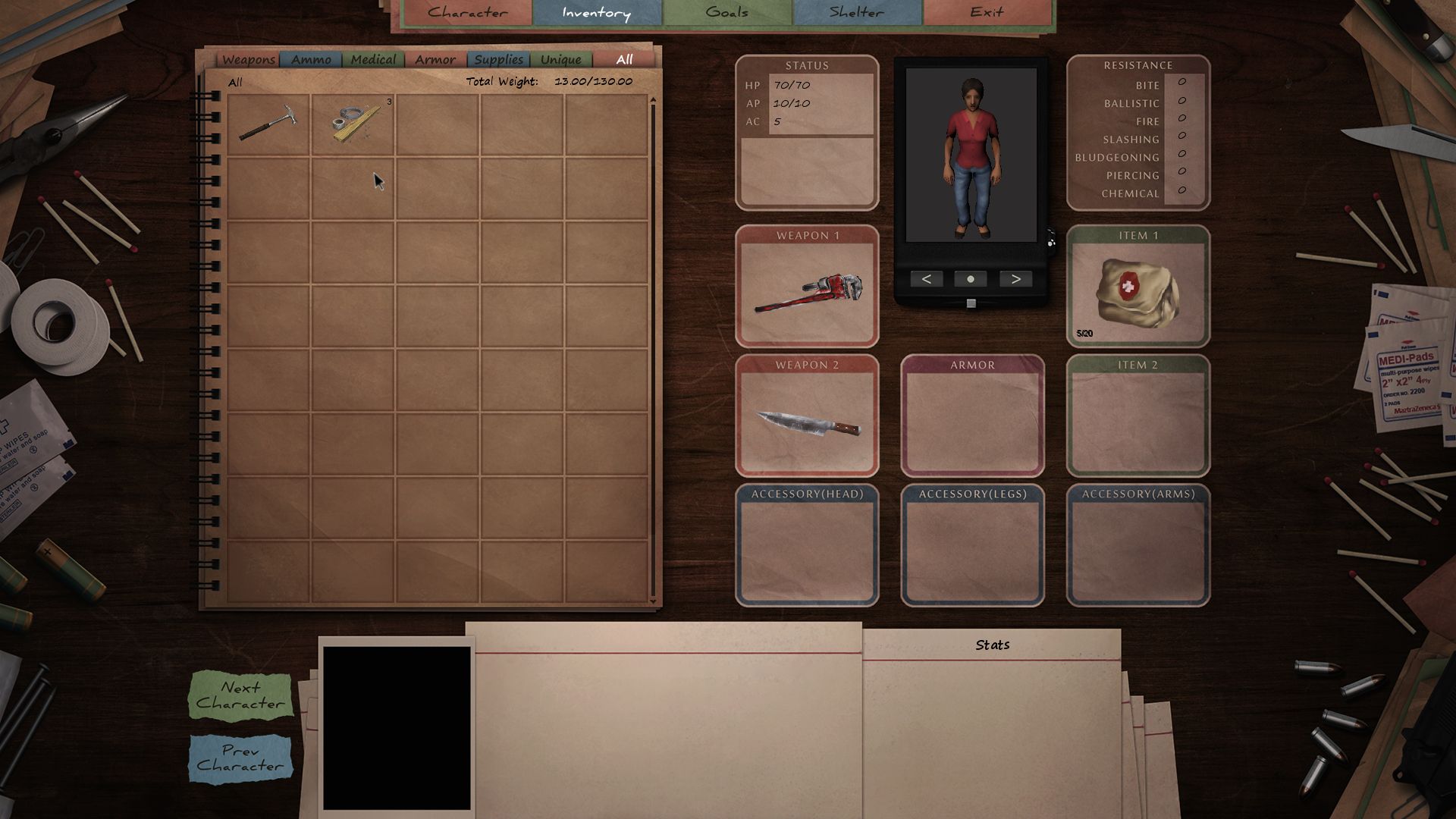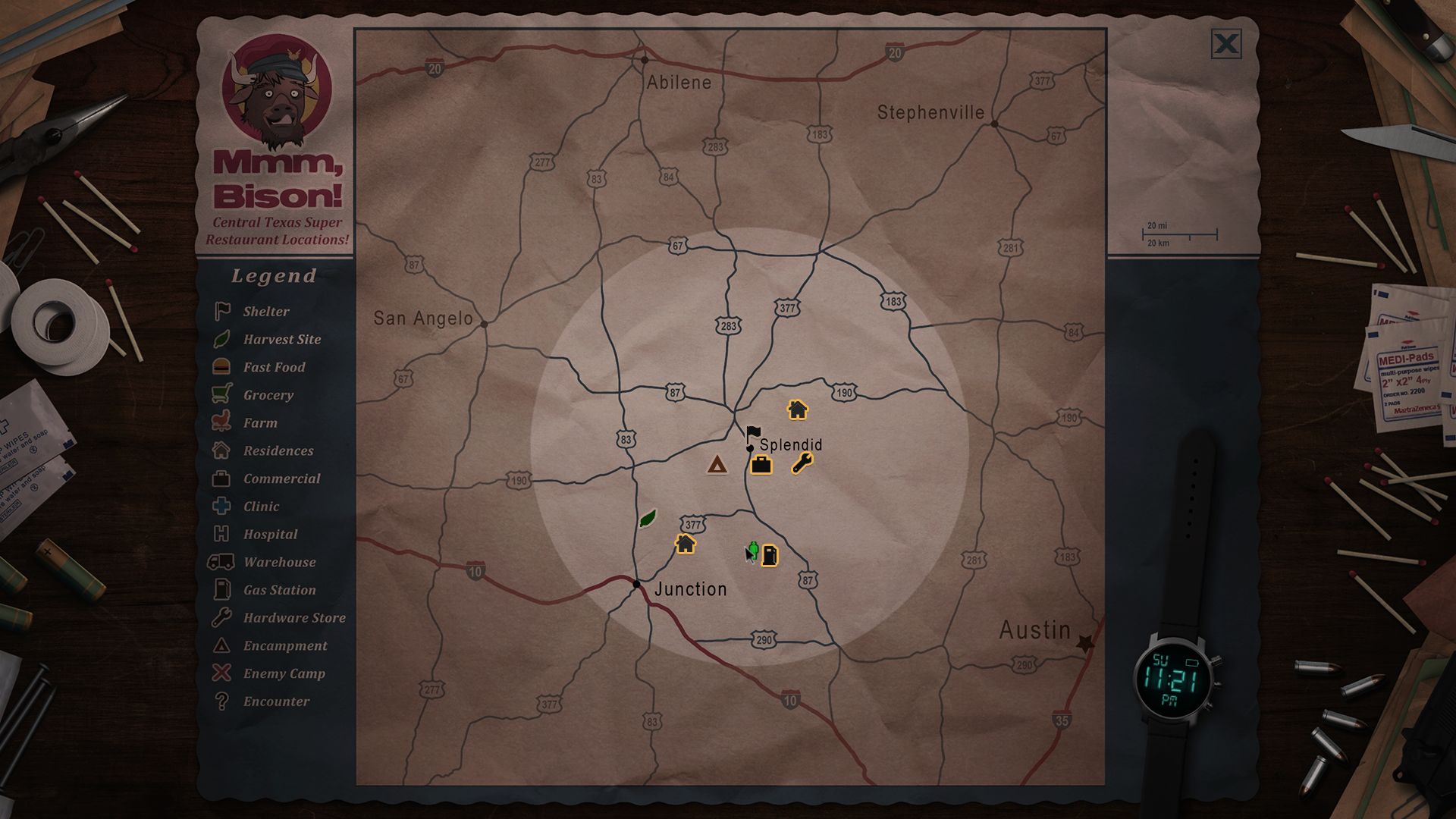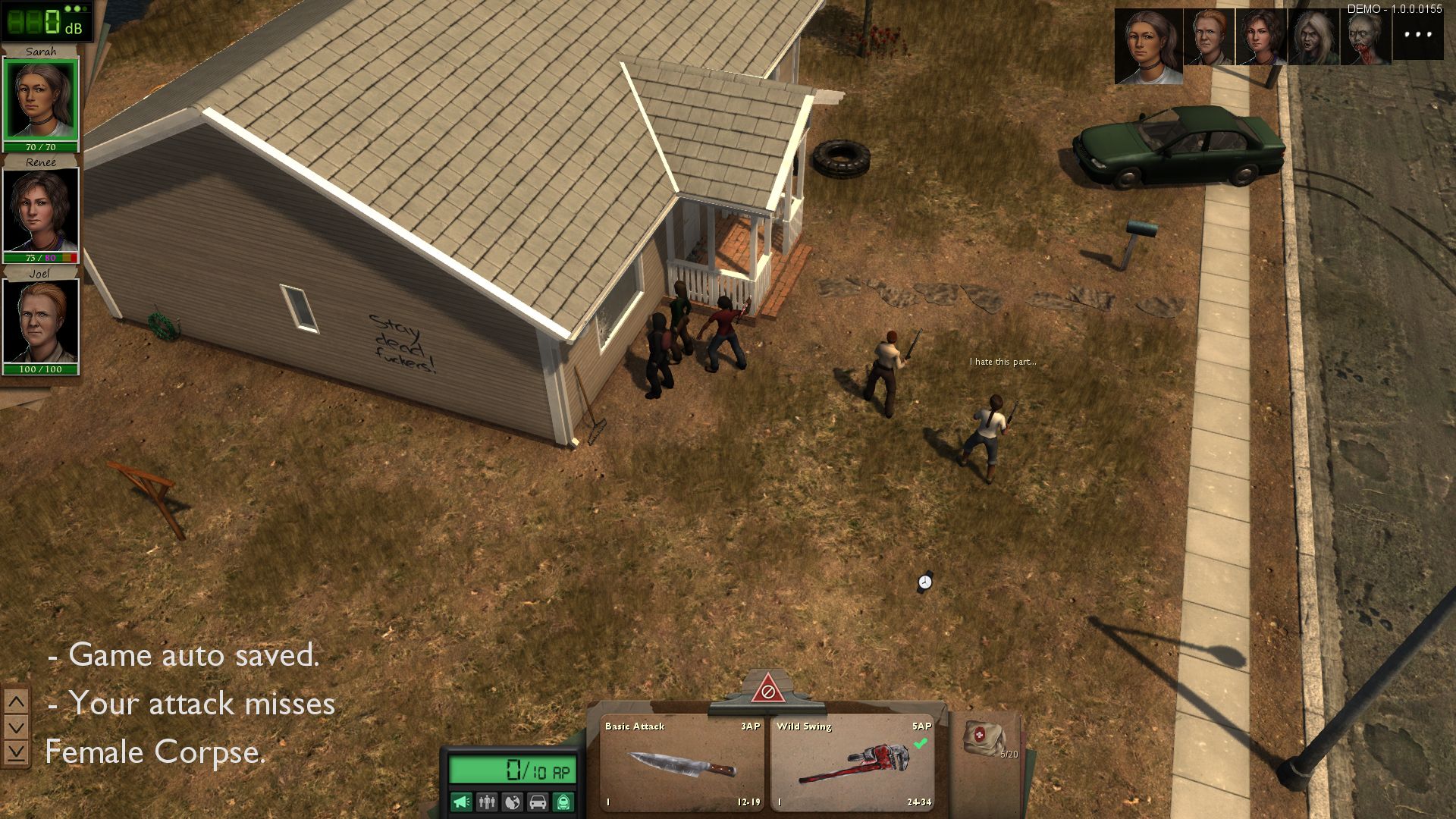 Download links for Dead State PC game
How to download?
About the game
Dead State: Reanimated Demo
Curious about Dead State but not ready to commit to the full apocalypse yet? Try out the game for free!
The demo covers the first seven days of Dead State, plenty of time to get a taste for the game. Even better, demo saves work in the full game so you get to keep your progress!
Demo Features
Recruit up to 15 other survivors to join your shelter
Scavenge in 18 unique locations and stumble across a large variety of random encounters
Cross paths with some of the other survivor factions, such as looters, survivalists, and a fearsome motorcycle gang called the Coyotes
Locate new harvesting and fishing spots to help feed your growing shelter
Get a taste of Dead State's deep tactical turn-based combat system
Improve your shelter by assigning your allies to work on jobs, build upgrades, and make repairs
About the Game
Dead State is a compelling, high-tension survival RPG set in central Texas at the collapse of civilization and the dawn of the undead apocalypse.
As society is beginning to fall apart, the player must organize a group of survivors together, fortify a shelter, scout for food and supplies, negotiate with or defend against other factions, and maintain order inside the shelter as humanity teeters on the brink of extinction. Dead State is a full-fledged RPG featuring base building and management, turn-based tactical combat, and reactive story and dialogue with an emphasis on survival at any cost.
Attract new allies, scavenge food and supplies, and protect your shelter at any cost. Do you have what it takes to lead a desperate group through a crisis? This is your chance to find out.
Minimum:
OS: Windows XP/Vista/Windows 7/Windows 8

Processor: 1.7 GHz Processor or better

Memory: 2 MB RAM

Graphics: Nvidia Geforce 8500 GT / ATI Radeon HD 7290 (512 Mb) or better

Storage: 3 GB available space