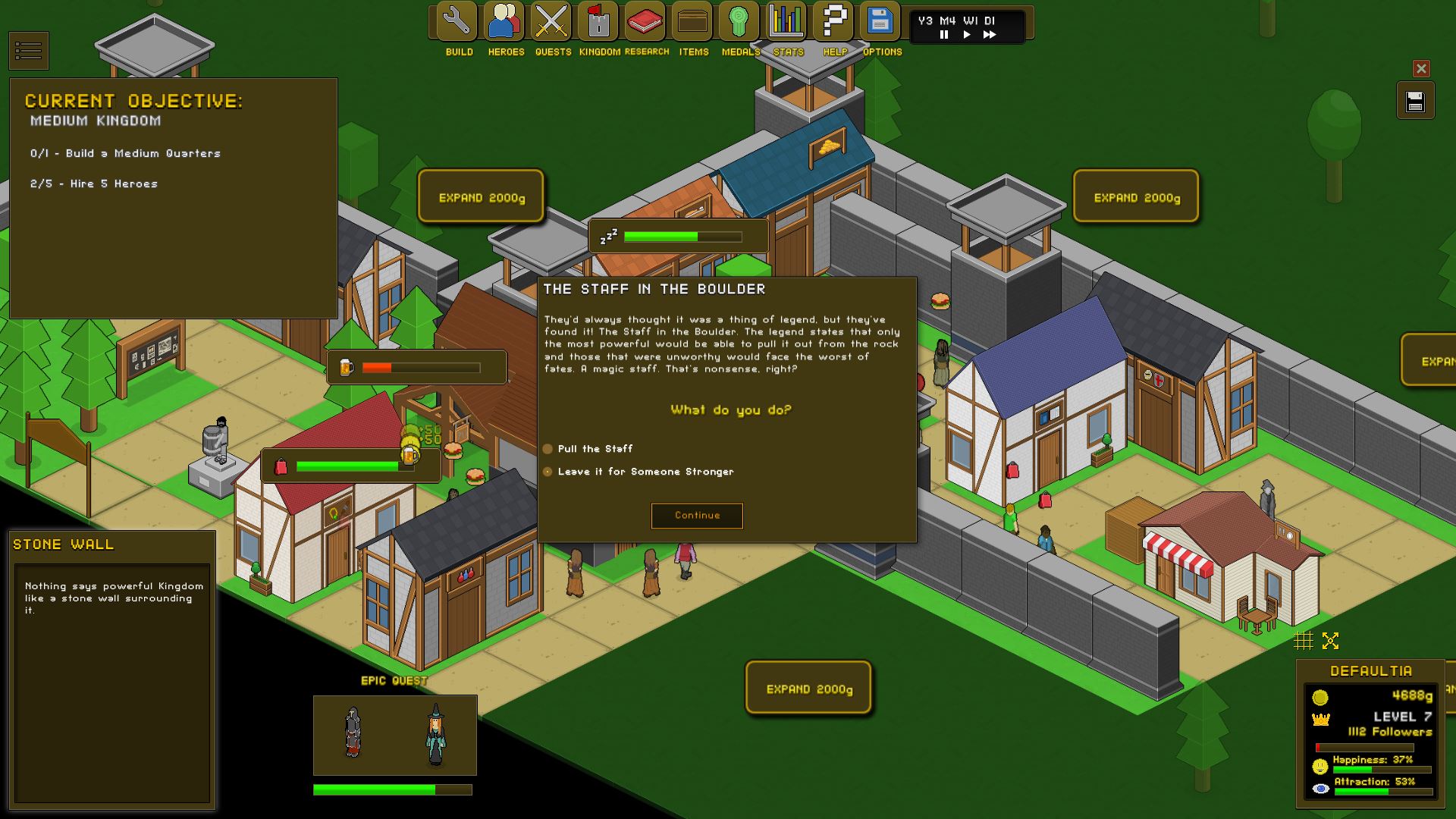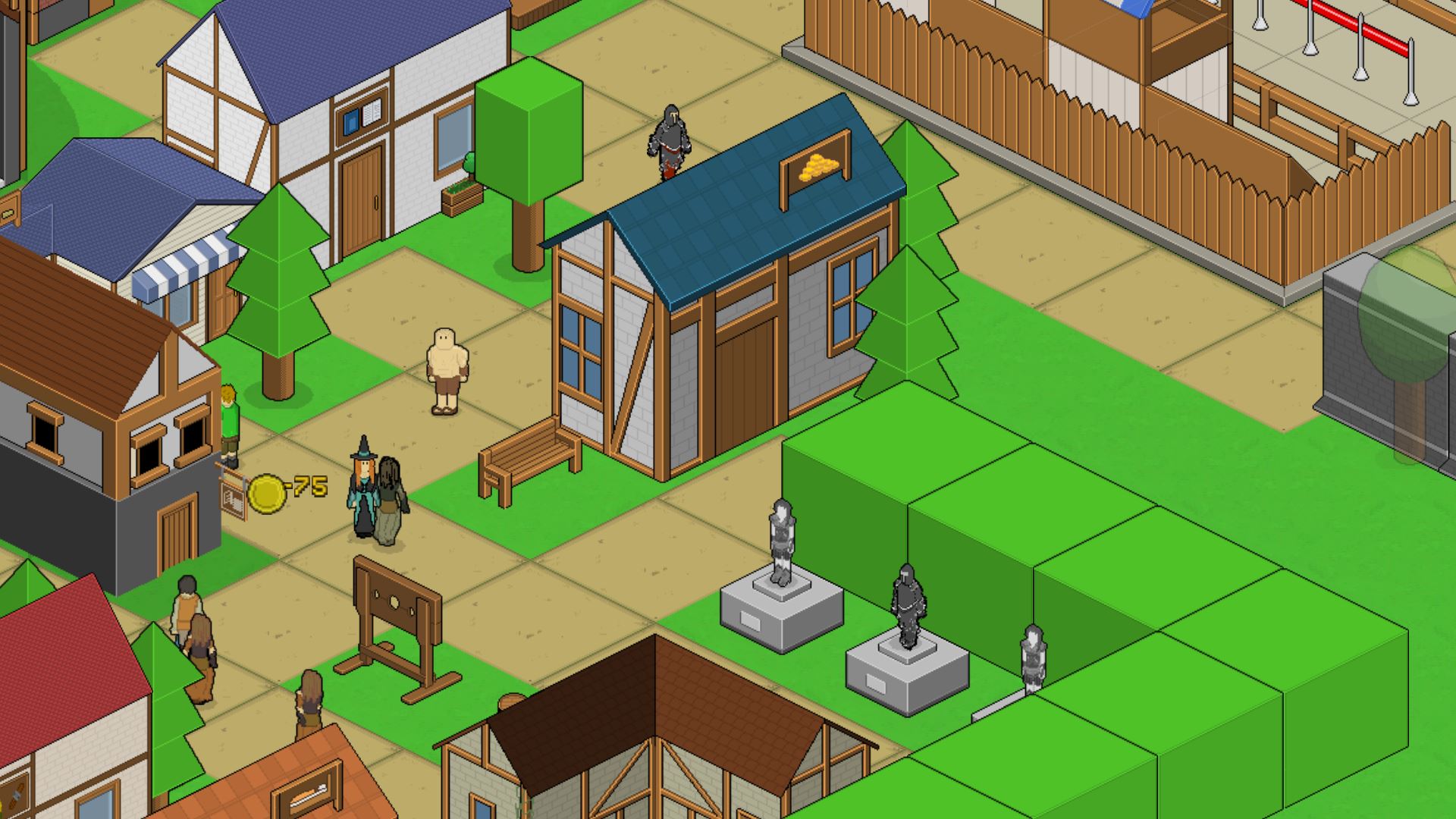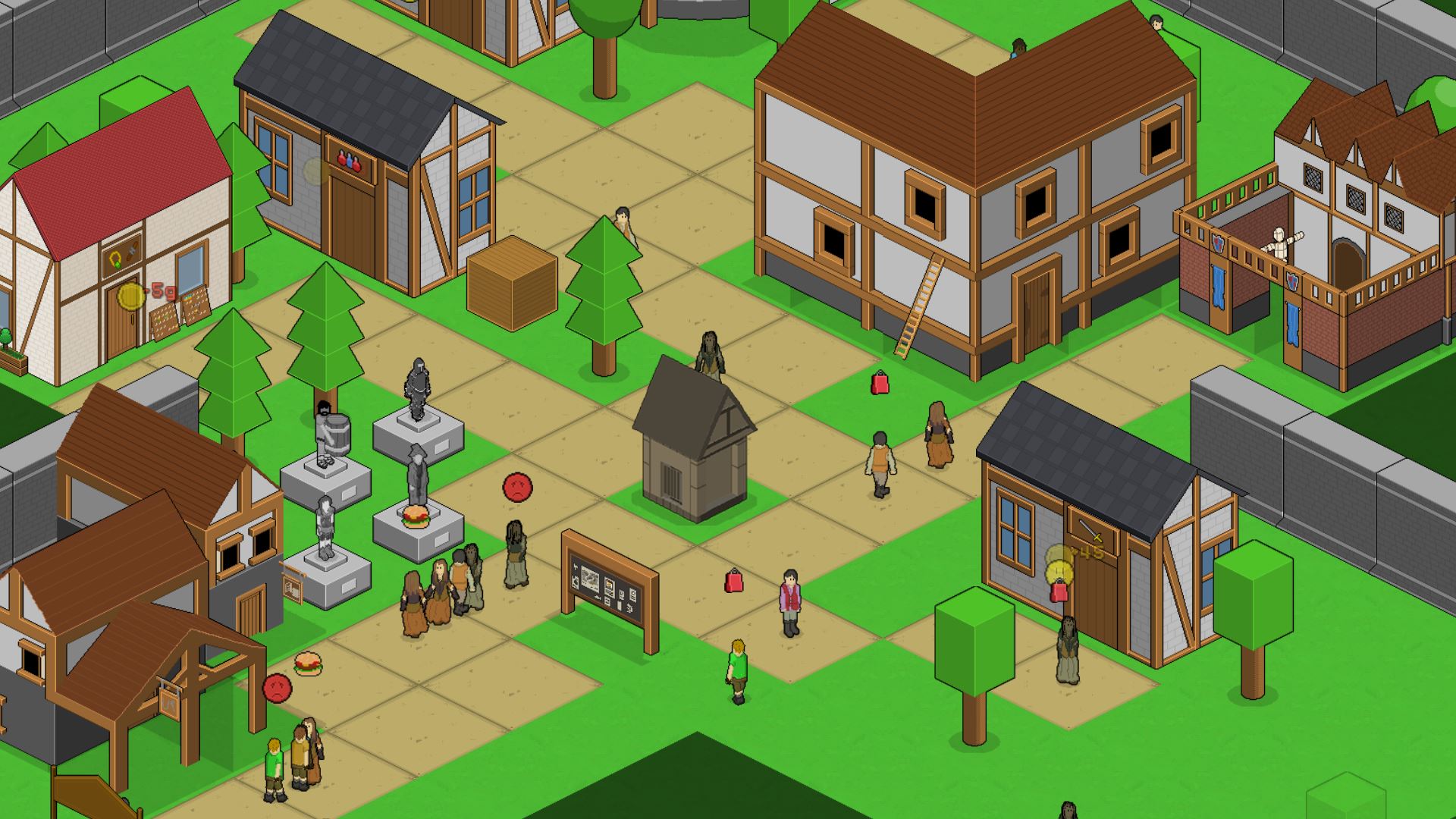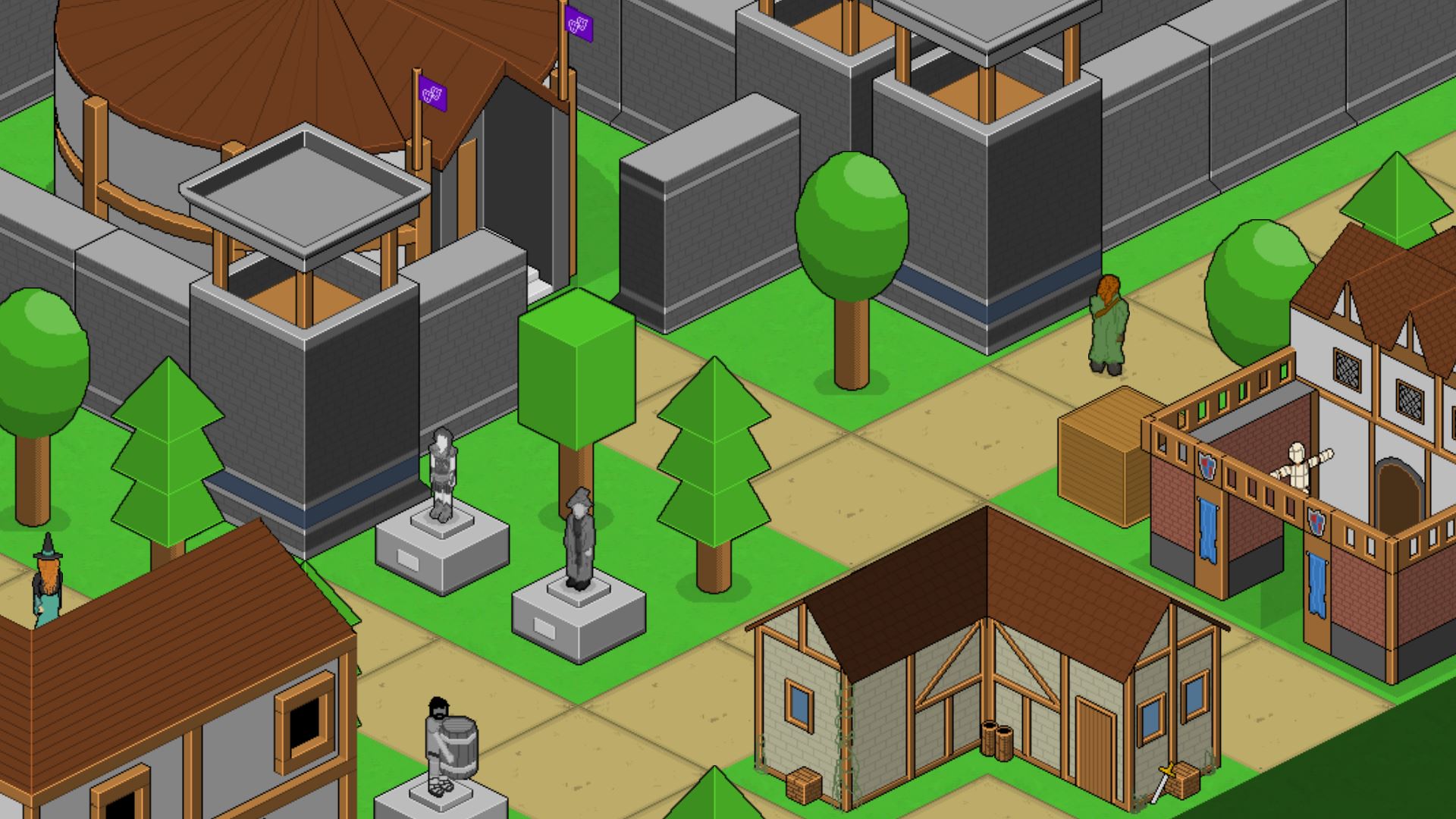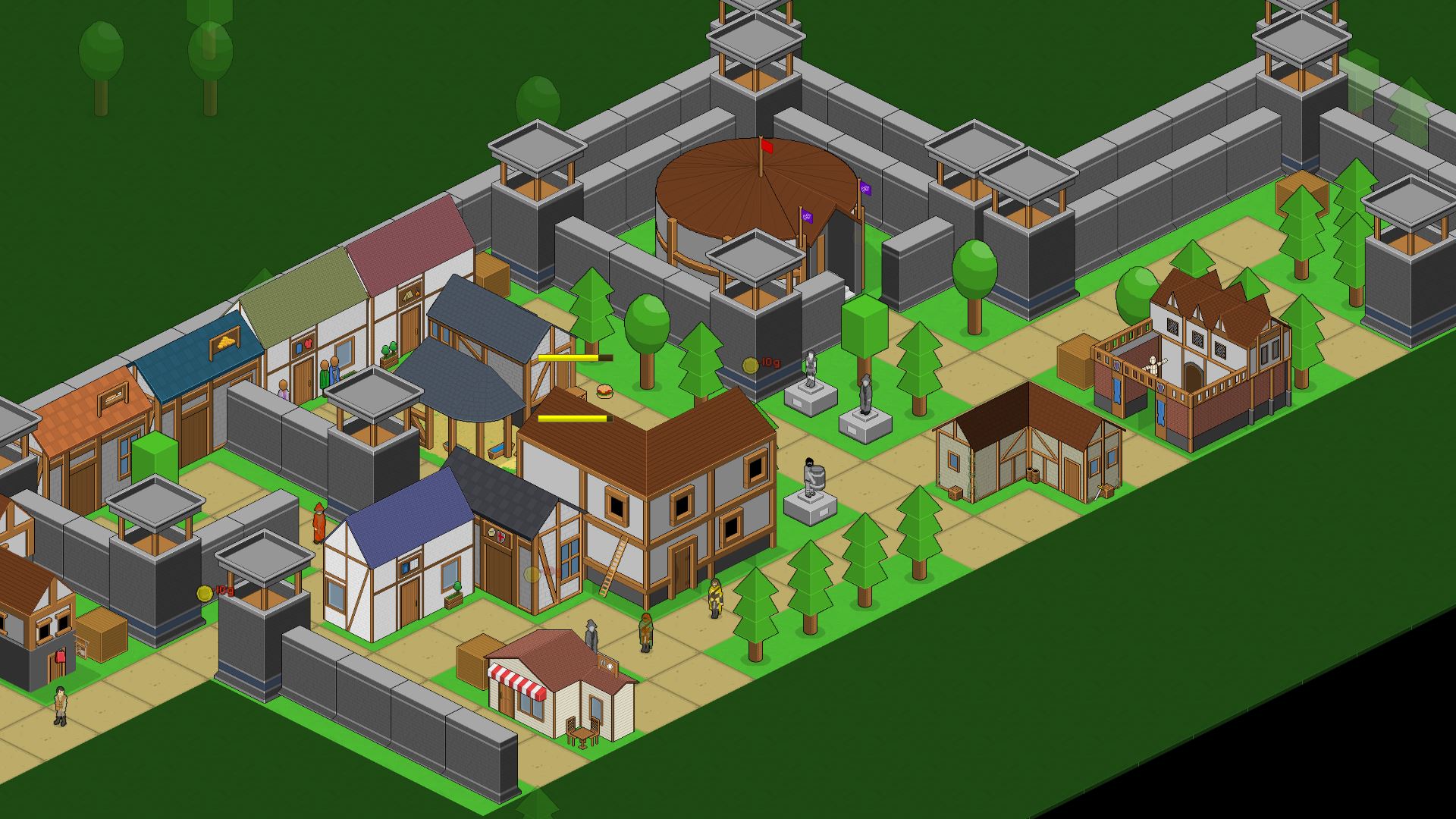 Download links for RPG Tycoon PC game
How to download?
About the game
The demo version of RPG Tycoon will give you
full access
to the game for up to 3 in-game years. Giving you a chance to explore all of the early-game features and dip your toe into running an RPG Kingdom!
RPG Tycoon is a simulation game that puts you in control of a newly established RPG kingdom. Start small, with just a simple space to begin with, convince heroes to work for you then build, expand and continue to grow your kingdom as your Heroes help surrounding settlements and rid the world of the evil that it contains. It is your challenge to use all of the resources available to you to attract adventurers into your kingdom and grow its fame in order to become the greatest kingdom in the land!
Inspired by some of the classic tycoon games many of us grew up playing, RPG Tycoon aims to create a familiar yet original experience for players of all ages. Giving you the freedom to develop your kingdom how you please... You can focus on questing, aiming to hire as many heroes as you can, levelling them and training them to be the best heroes in the land by sending them on quests, forcing them to complete bounties and slay villains or you can build and grow, turning your kingdom into a tourist empire with shops and facilities milking every last bit of gold from the adventurers you're attracting... Or you can settle somewhere in between. It's up to you, it's your kingdom.
Minimum:
OS: Microsoft Windows XP, Windows Server 2008, Windows Vista Home Premium, Business, Ultimate, or Enterprise (including 64 bit editions) with Service Pack 2, Windows 7, or Windows 8 Classic

Processor: 2.33GHz or faster x86-compatible processor, or Intel Atom 1.6GHz or faster processor for netbook class devices

Memory: 512 MB RAM

Storage: 157 MB available space