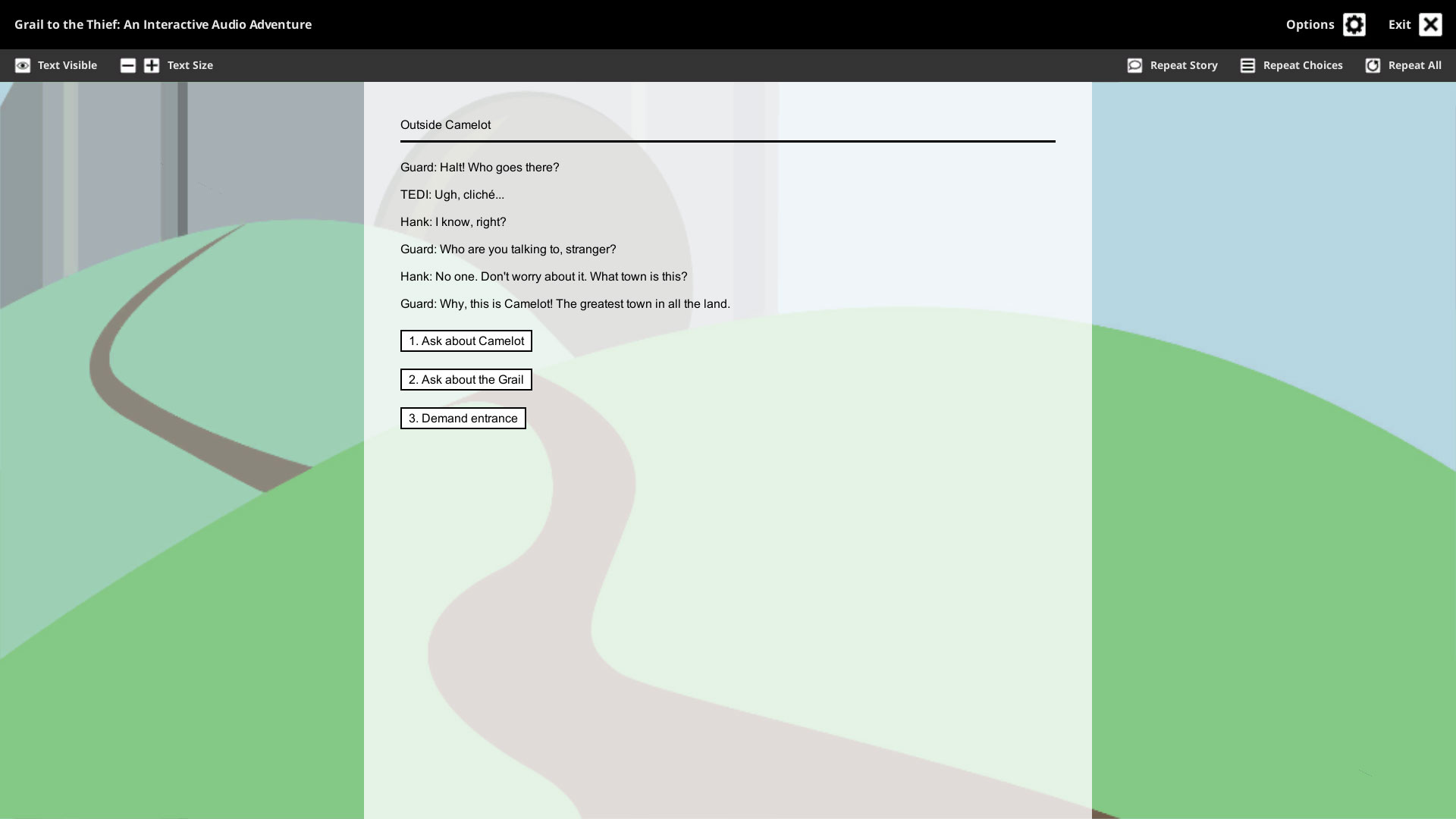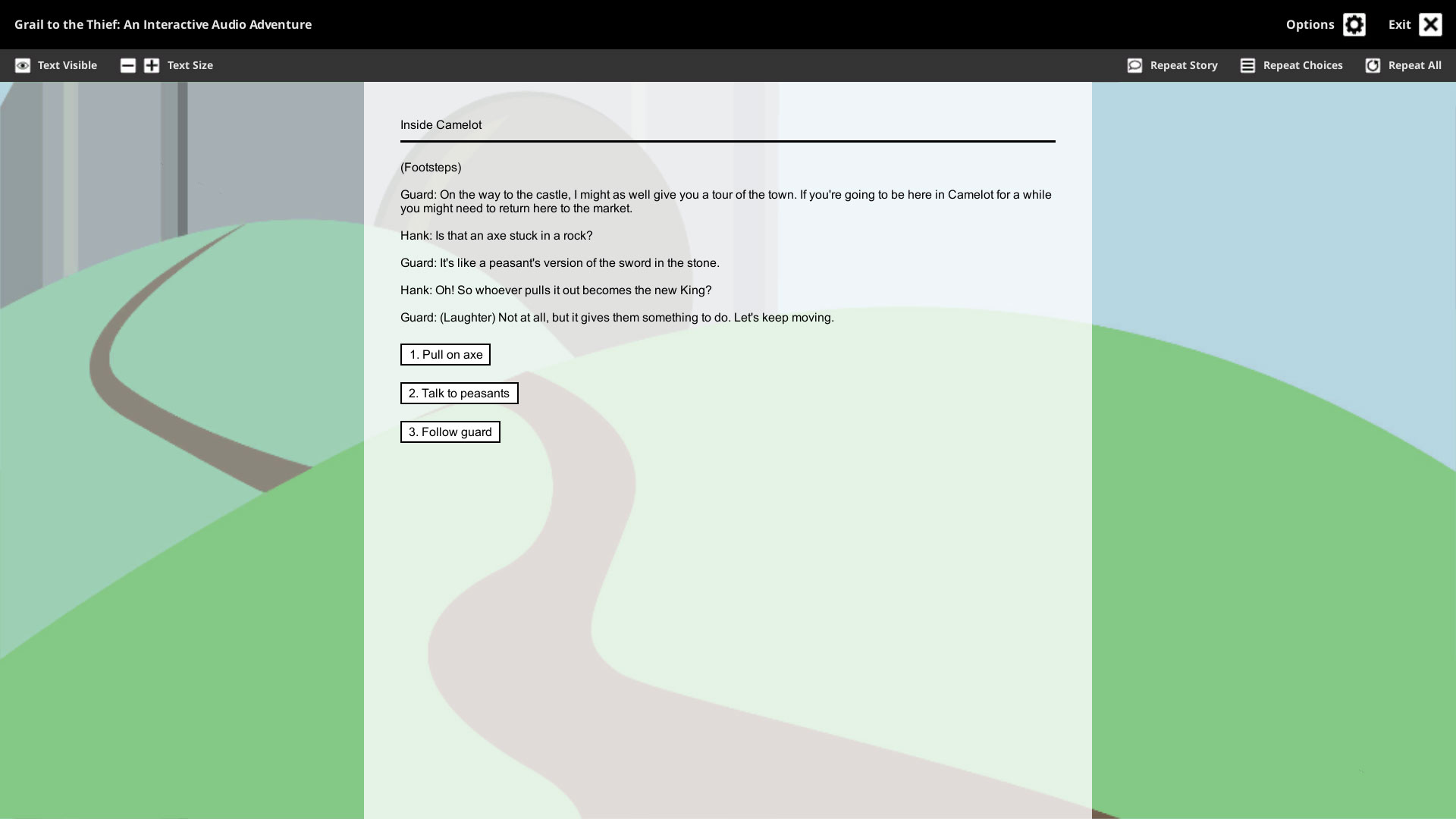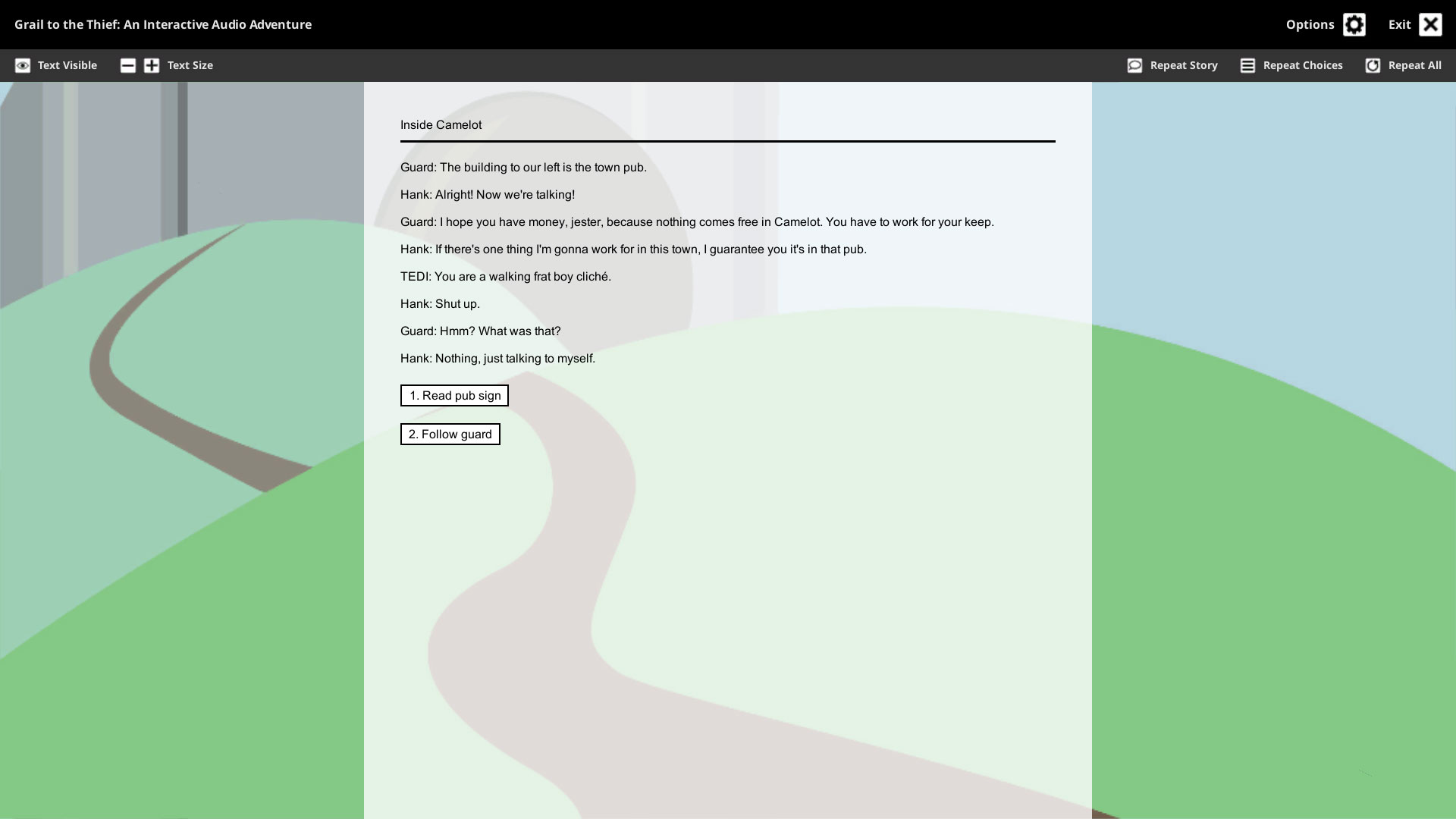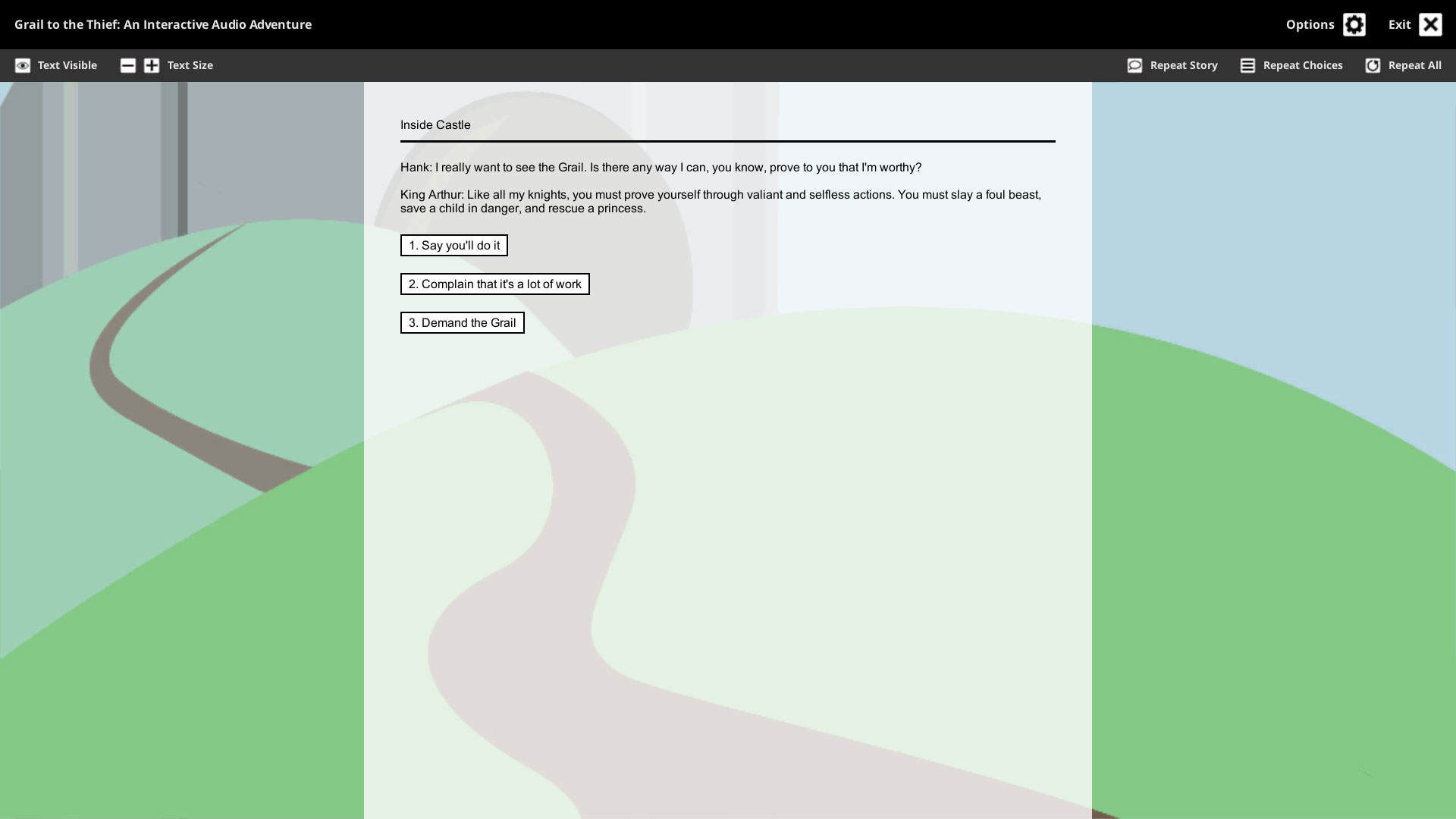 Download links for Grail to the Thief PC game
How to download?
About the game
Grail to the Thief is an interactive audio adventure for Windows, Mac and Linux that can be played using only sound, without the need for visuals. The game has been designed with the needs of the blind and visually impaired in mind but can be enjoyed by everyone. Our goal is to deliver an exciting, immersive experience in which the player will always be fully aware of what is happening through the use of voice-overs, sound effects, ambient sound and music.
The game stars Hank Krang, a dirty thief from the near future who recently had a self-aware time machine called the Time Excursion Digital Interface, or TEDI, fall into his lap after a poker game. He has decided to use this technology to go throughout time, stealing priceless artifacts. On his first adventure, Grail to the Thief, Hank travels to Arthurian times in search of the Holy Grail.
Minimum:
OS: Windows XP+

Processor: Intel or AMD 1.2 GHZ or equivalent

Memory: 1 GB RAM

Graphics: DirectX 9 or OpenGL 2.0 compatible

Storage: 100 MB available space

Sound Card: DirectX 9 compatible sound card