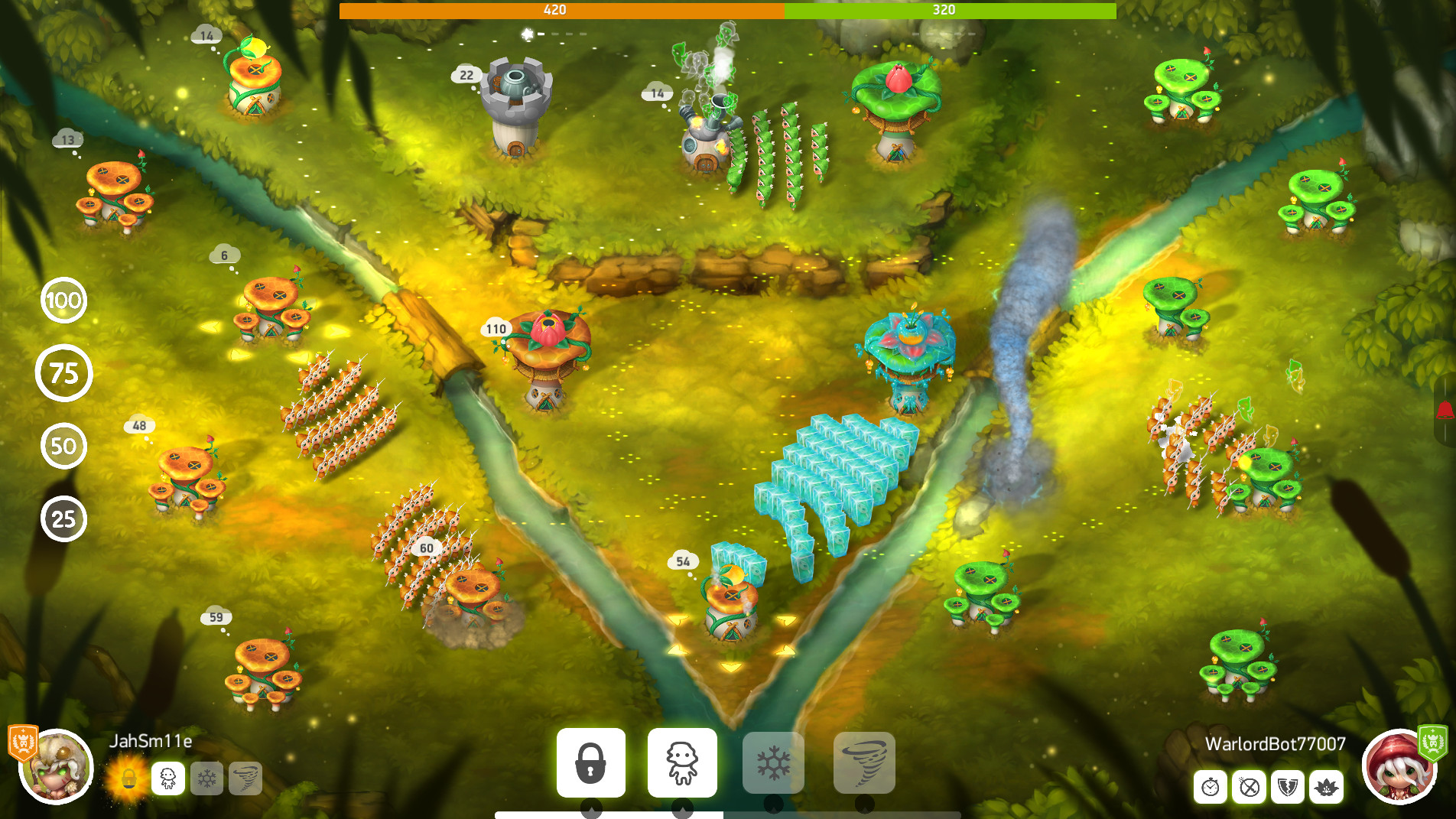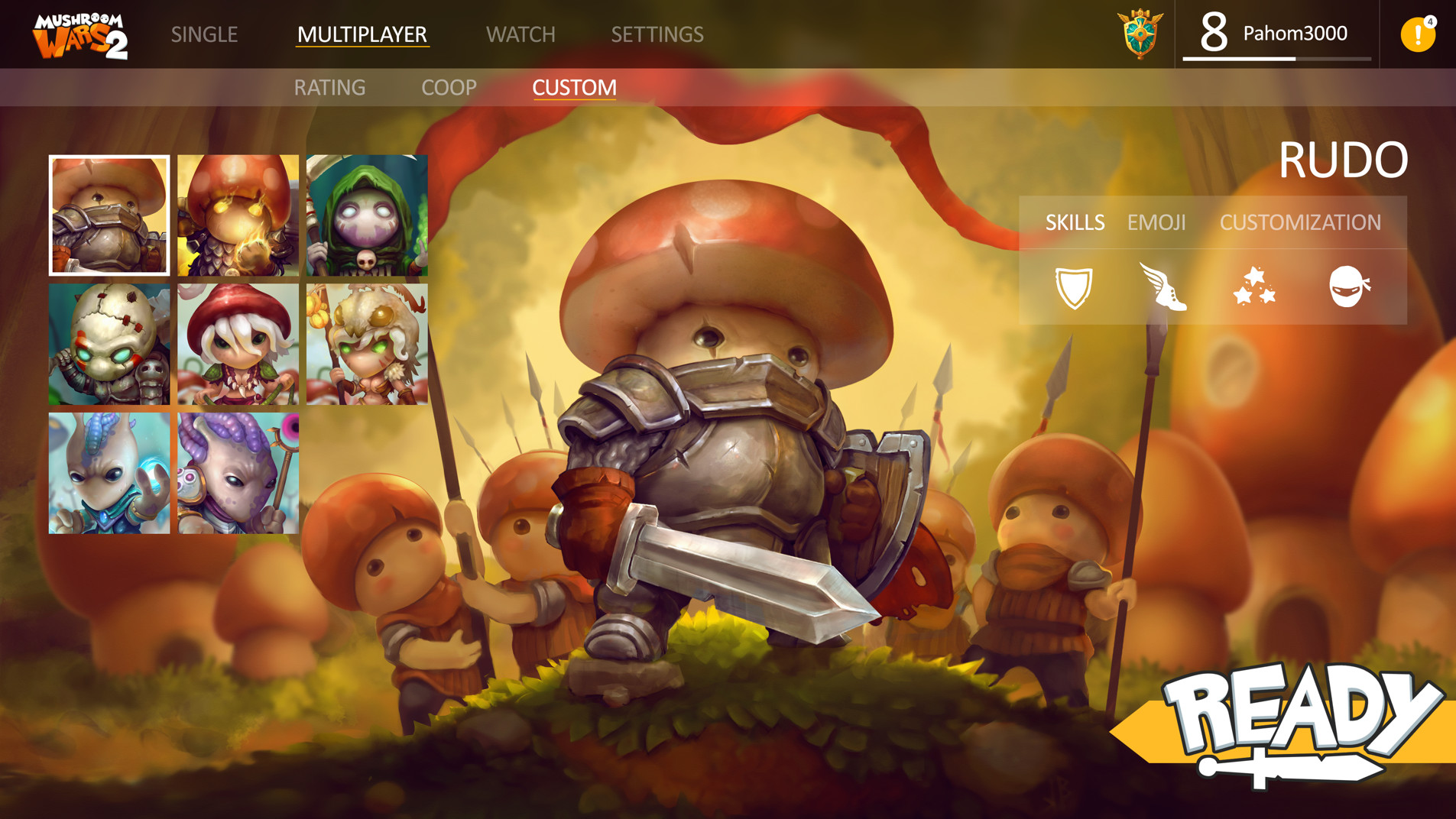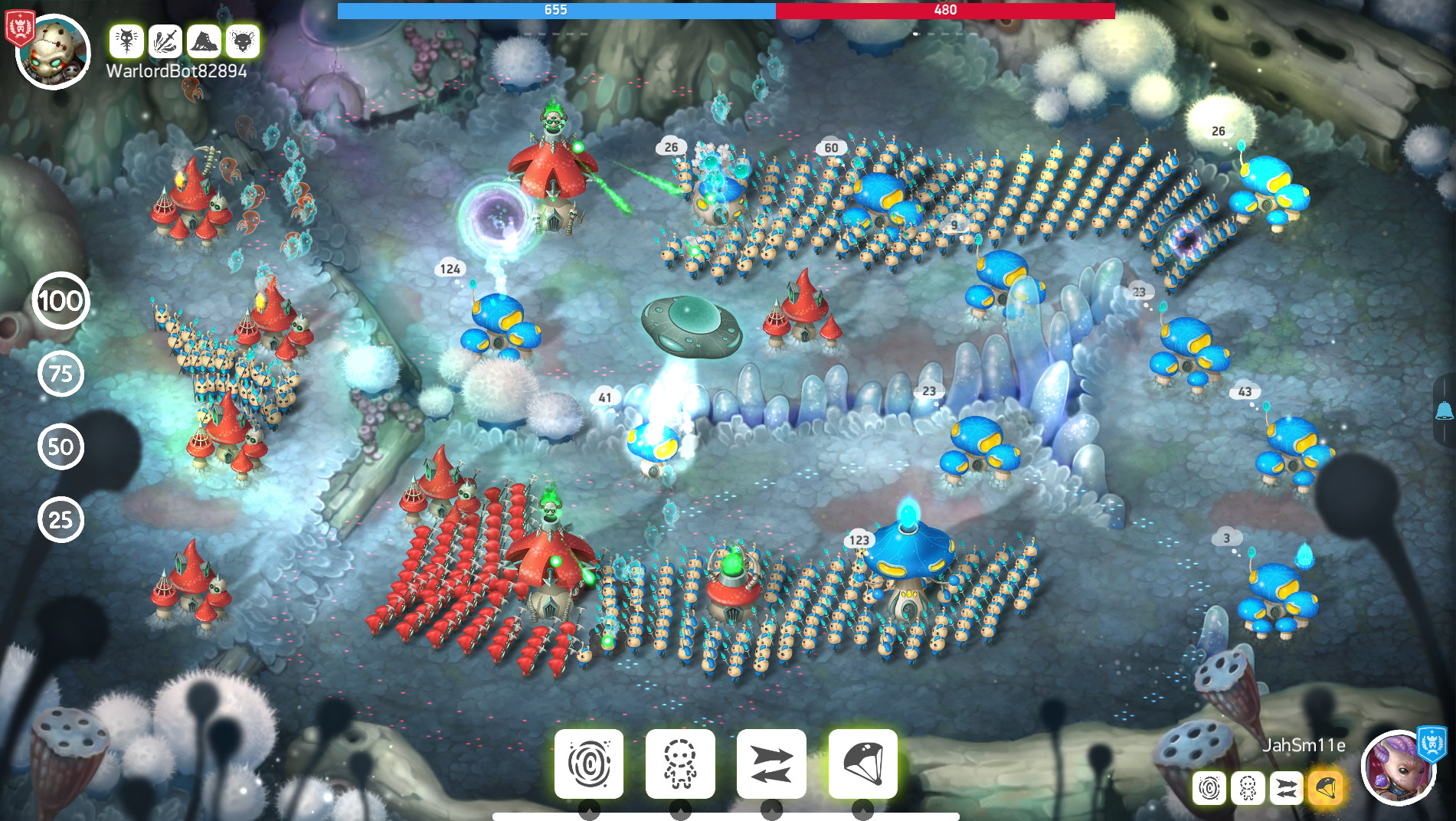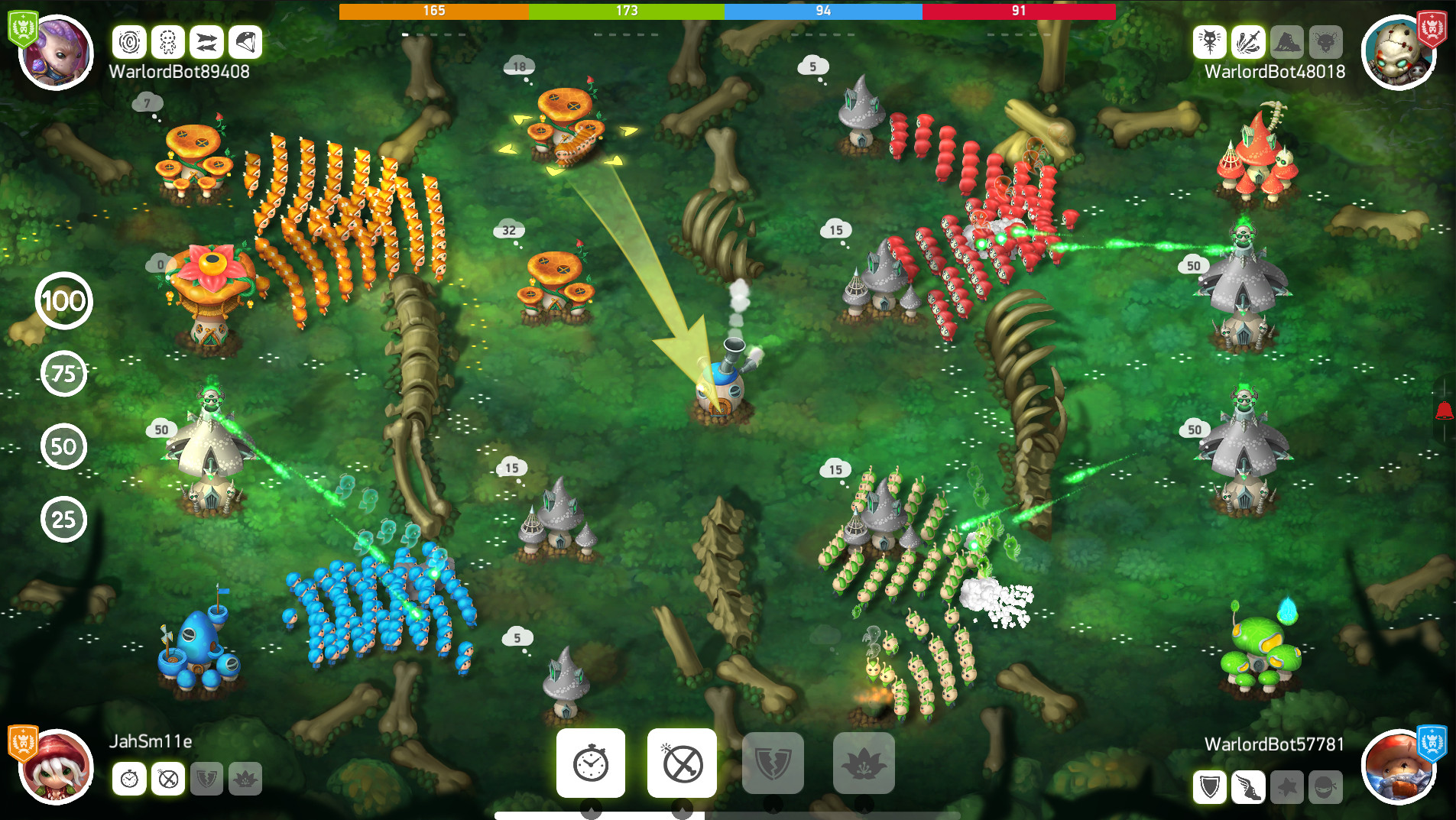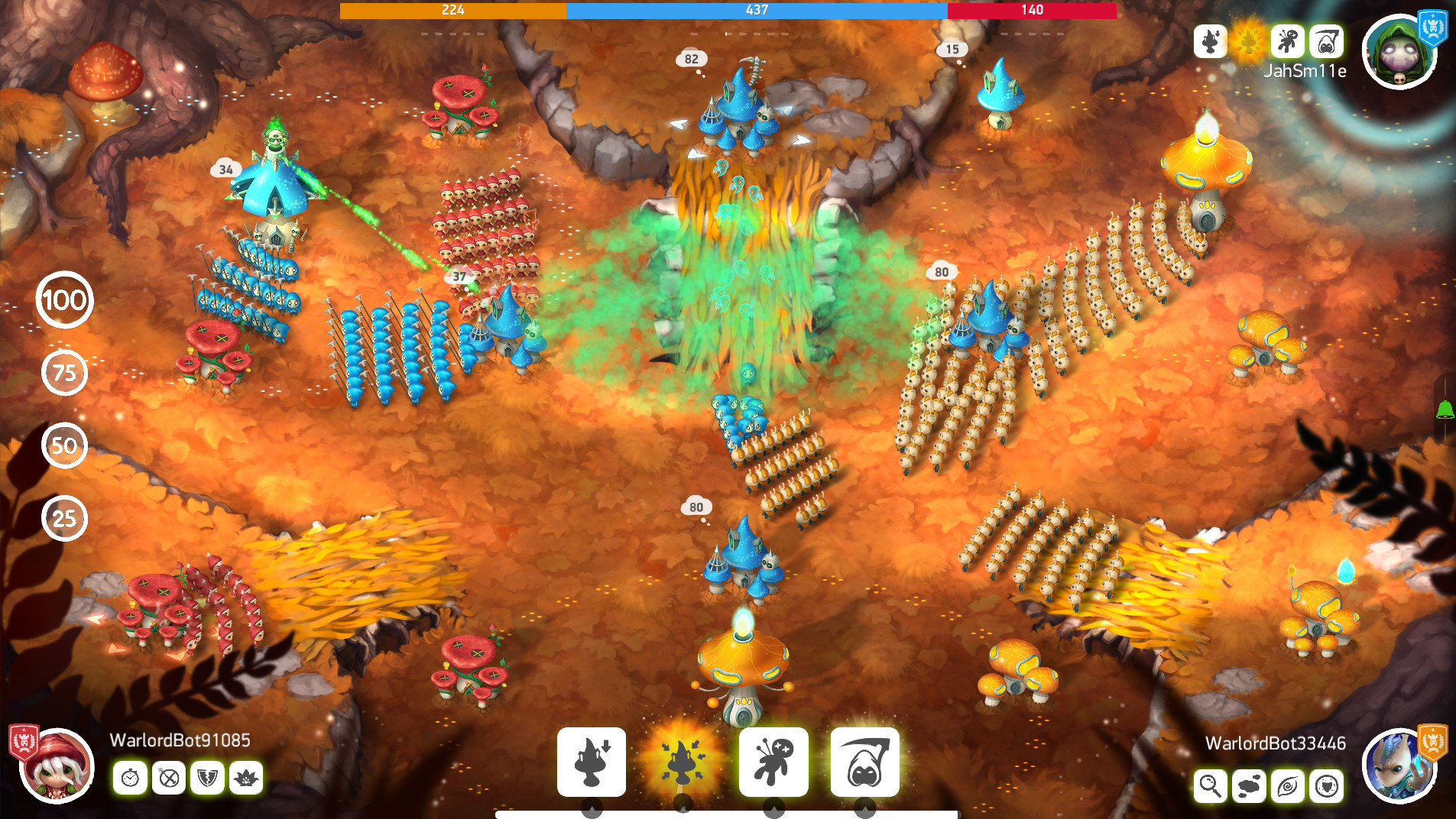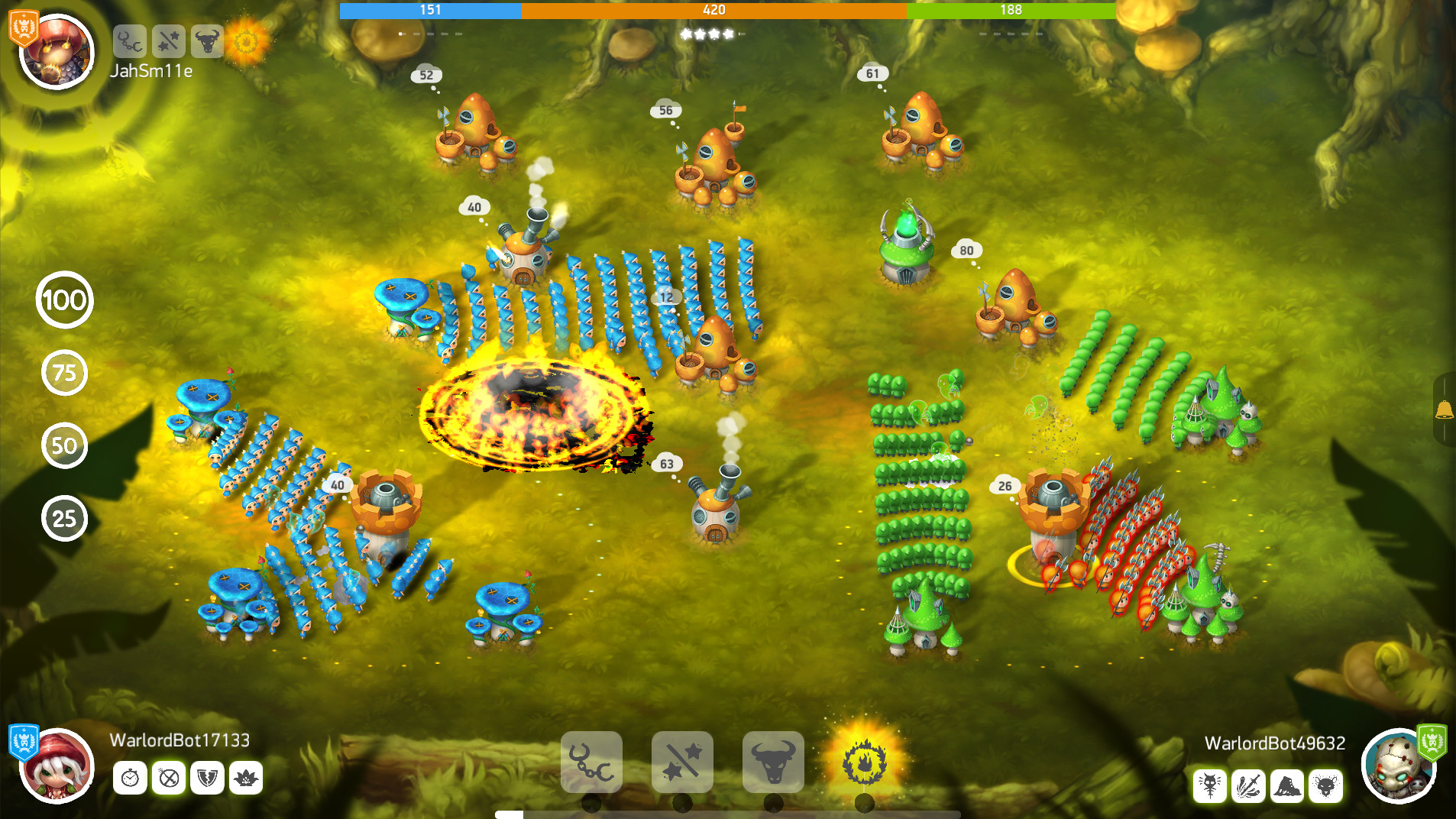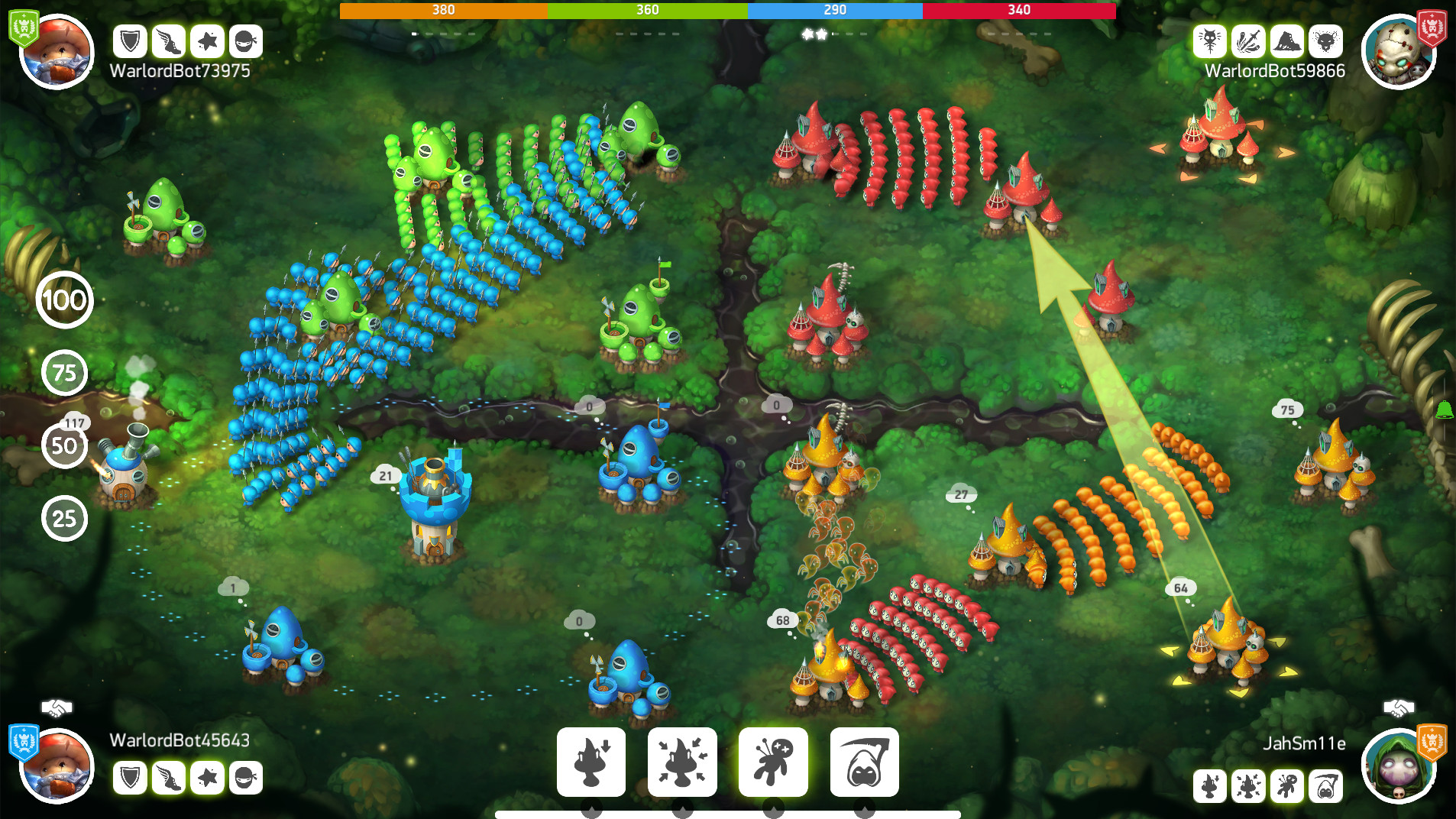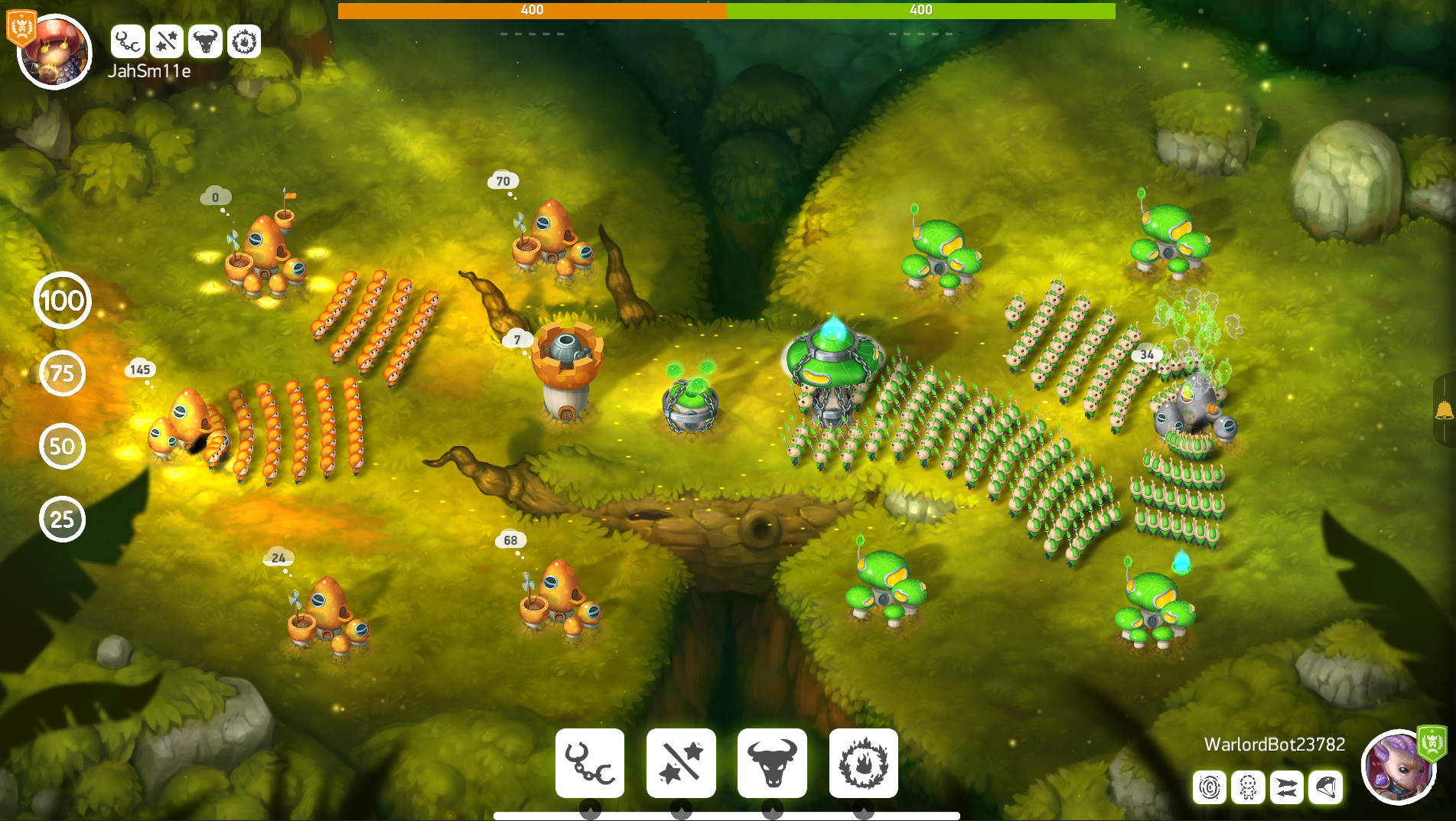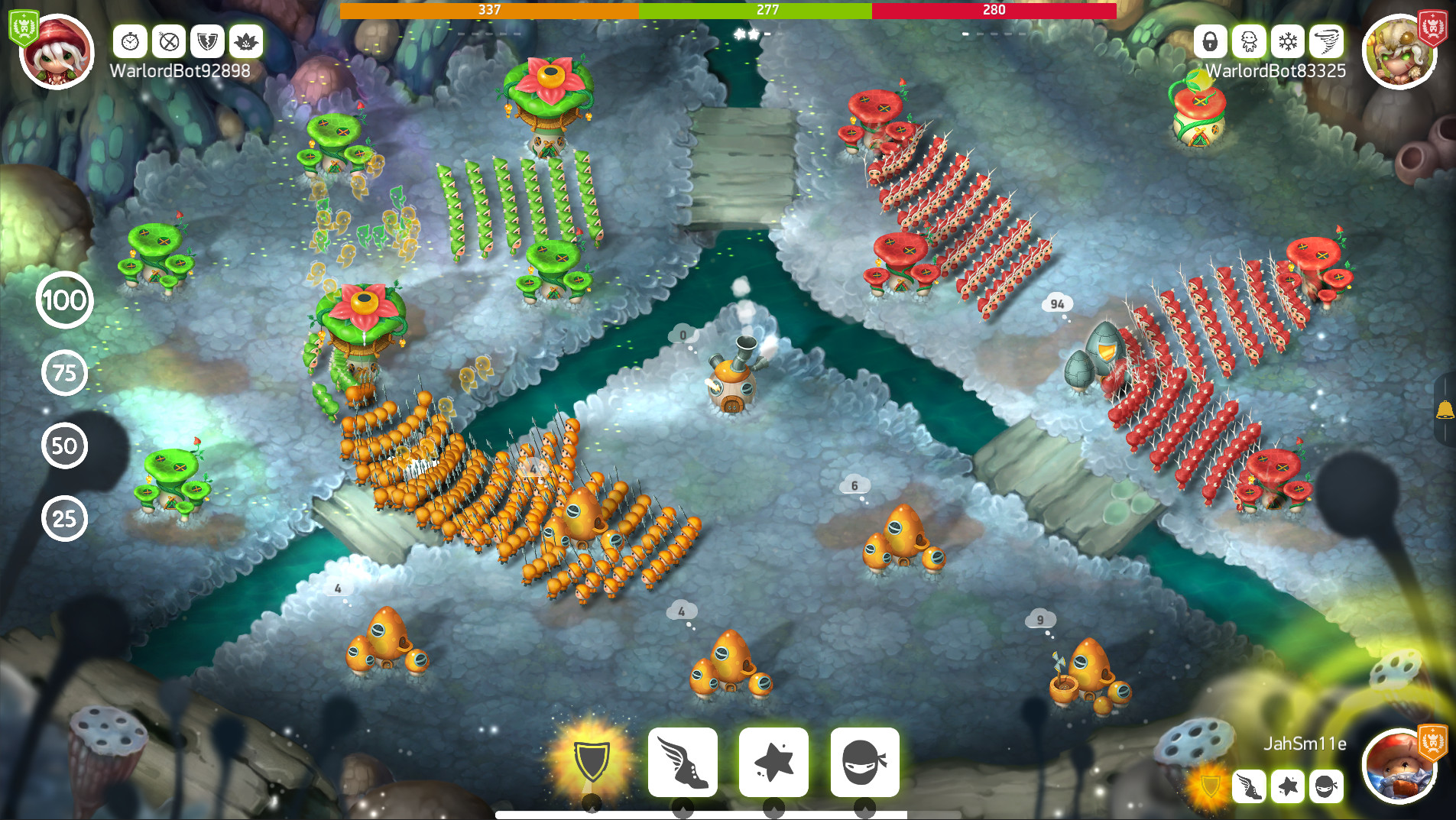 Download links for Mushroom Wars 2 PC game
How to download?
About the game
Mushroom Wars 2 is the highly anticipated sequel to the RTS hit. Building upon the core gameplay experience that made the original Mushroom Wars so enjoyable, new game will take you and your friends on a journey of mighty hero characters across four reimagined campaigns for each tribe of Mushroom Folk, and even wilder competitive multiplayer and co-op. Dominate your opponents in the game's signature, action-packed combat!
All-new heroes serve as the leaders to your strategic onslaught, lending you a set of unique abilities to unleash as you see fit. Choose the hero that best fits your play style from four different tribes: brave Shrooms, alien Proteus, amazonian Shii'Moris, necromantic Grims.
Learning the ropes of mushroom warfare is easy with simple and intuitive controls as well as gamepad support. But the journey to become a fearsome commander requires fast reflexes, an eye for strategy, and the ability to oversee up to thousands of units at once.
Once you're confident in your skills, pitting your mushroom army against other players is the best way to improve. Mushroom Wars 2 comes tournament-ready, with a league system and ranked matches that make for fierce competition. Just want to enjoy a friendly skirmish with your friends? Custom games let you try out new strategies with up to three friends in free-for-all or team-based matches.
Single-player features:
Four campaign episodes with 50 missions each
New environments, reworked from the ground up for the game. Fight on sunny grasslands, icy plateaus, swampy forests, mysterious caverns, or windy foothills!
Customize difficulty settings for an even more tailored adventure, make your experience more challenging (or easier).
Multiplayer features:
Fight alongside friends in 4-player battles
Co-op action gaming: Two-player cooperative mode will make you act and think together! How will you combine your heroes' skills to eliminate your enemies?
Leagues, ranked matches, and award system to drive collaborative play!
Whether you are battling enemy hordes in the the depths of the single-player campaign, or competing against your friends in various multiplayer modes, Mushroom Wars 2 provides intense, fast-paced short-session battles.
Minimum:
OS: Windows 7

Memory: 2 GB RAM

Graphics: Works fine on integrated laptop graphics.

DirectX: Version 9.0c

Storage: 2 GB available space

Additional Notes: This game runs fine on low end devices, tested with core2duo laptops w/ integrated videocards.
Recommended:
OS: Windows 10

Memory: 4 GB RAM

DirectX: Version 11