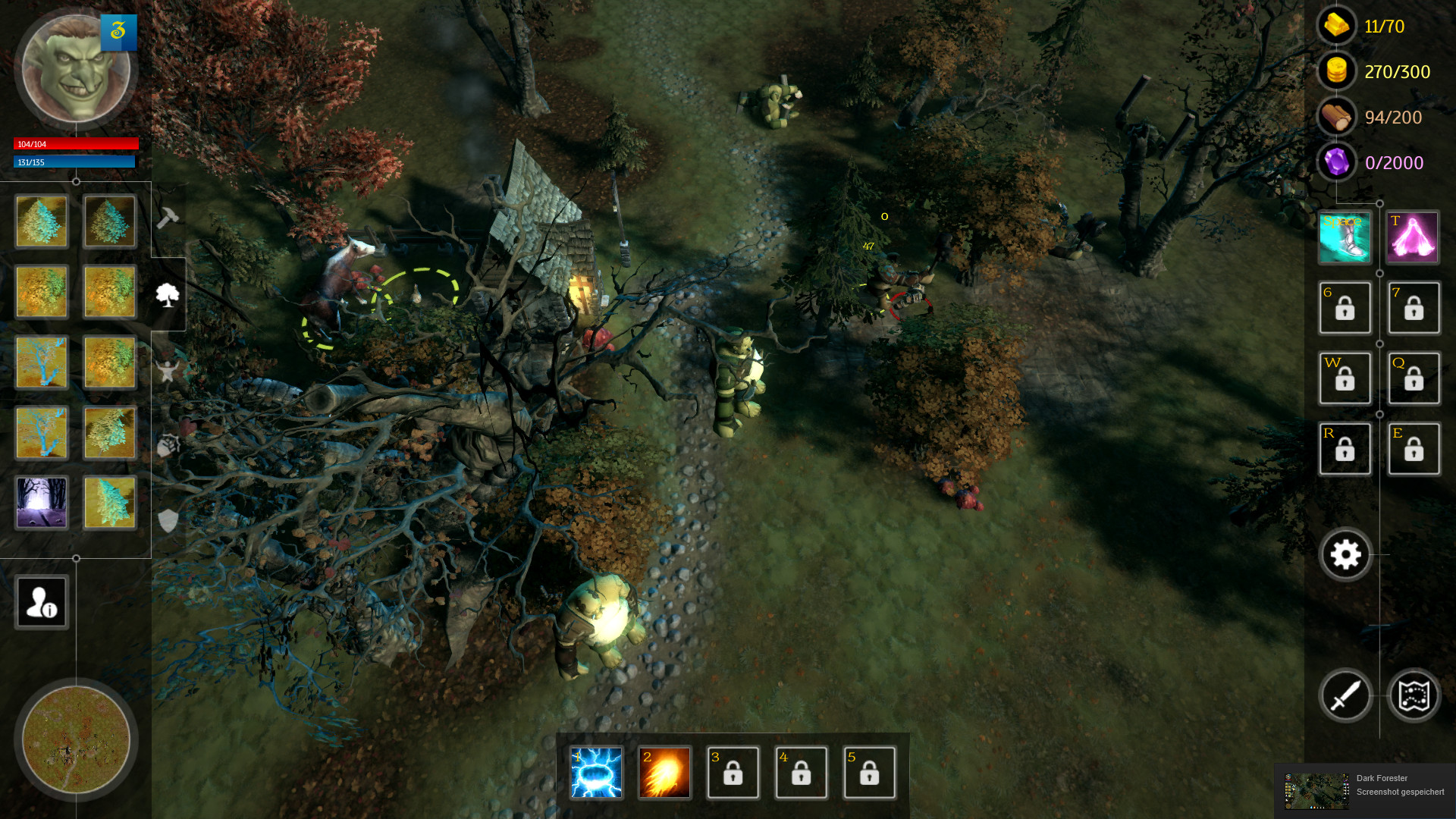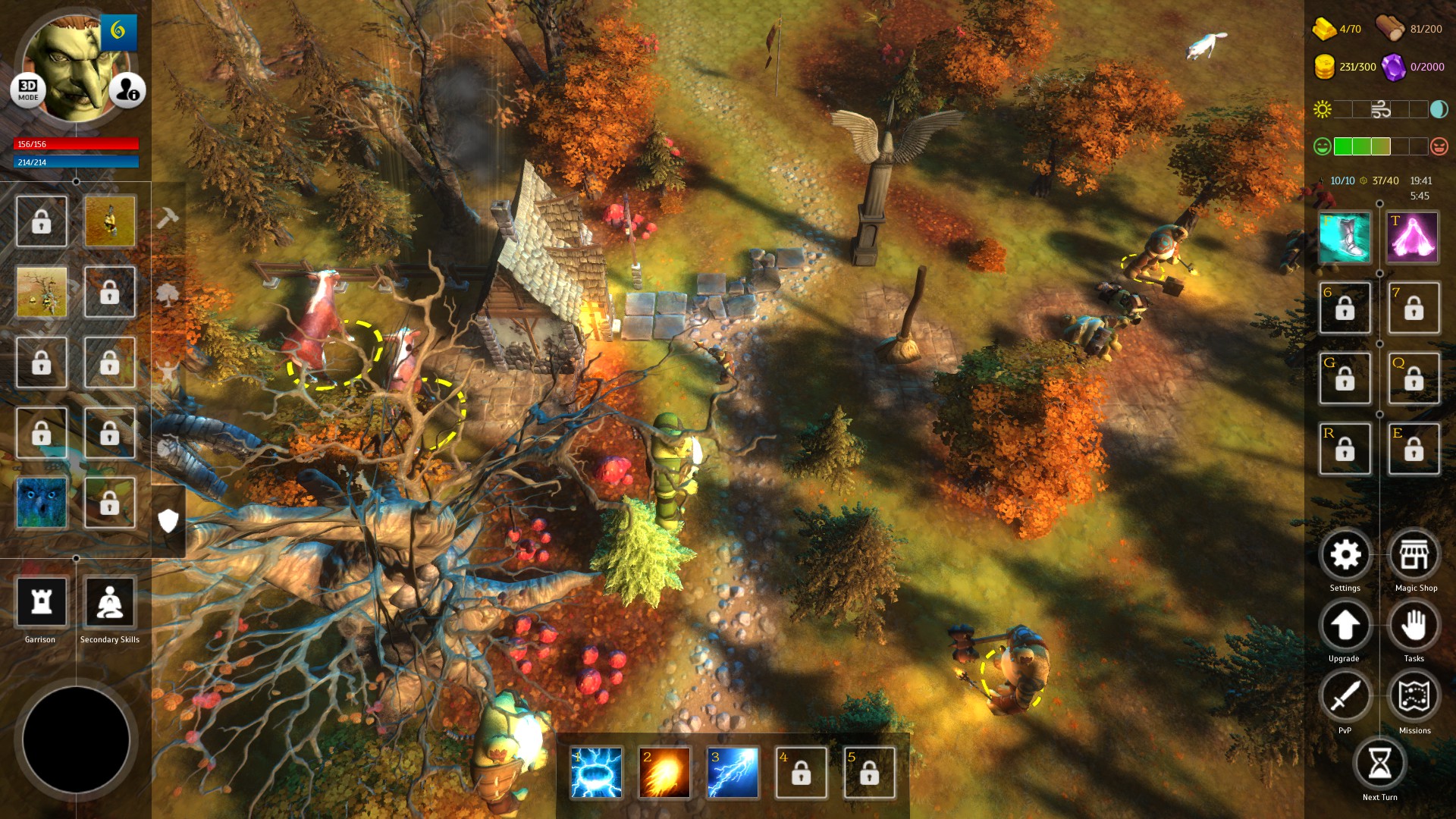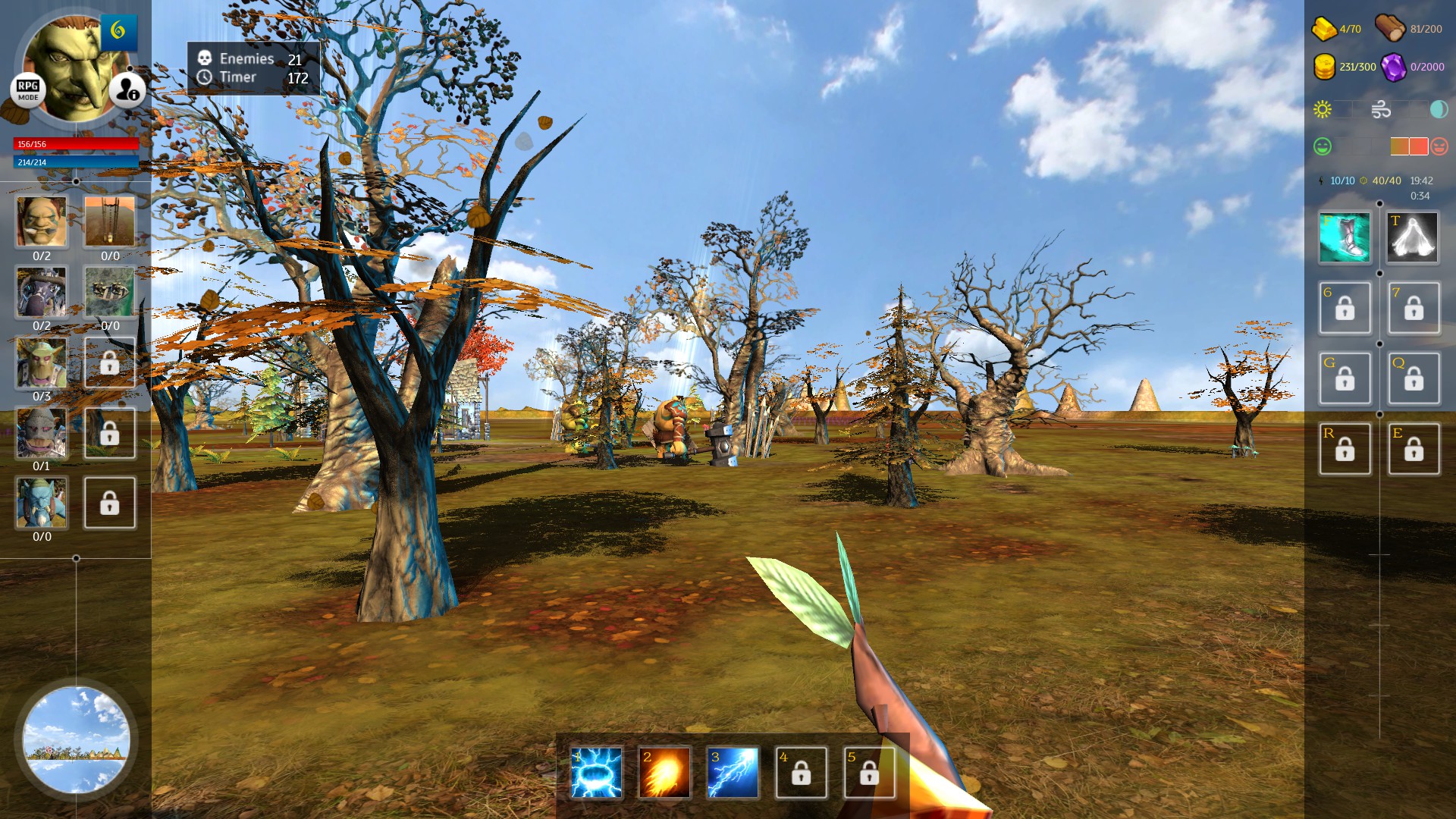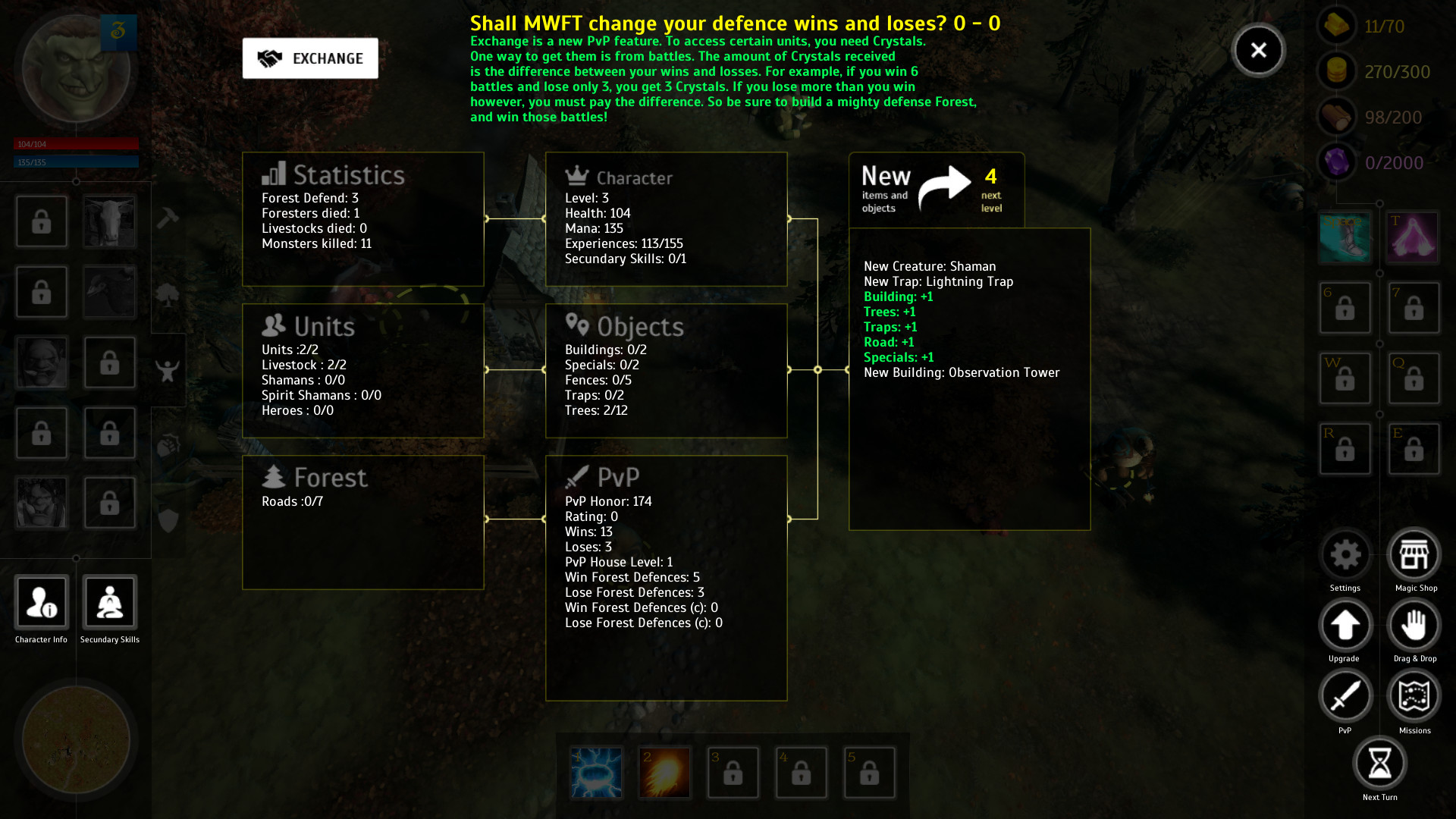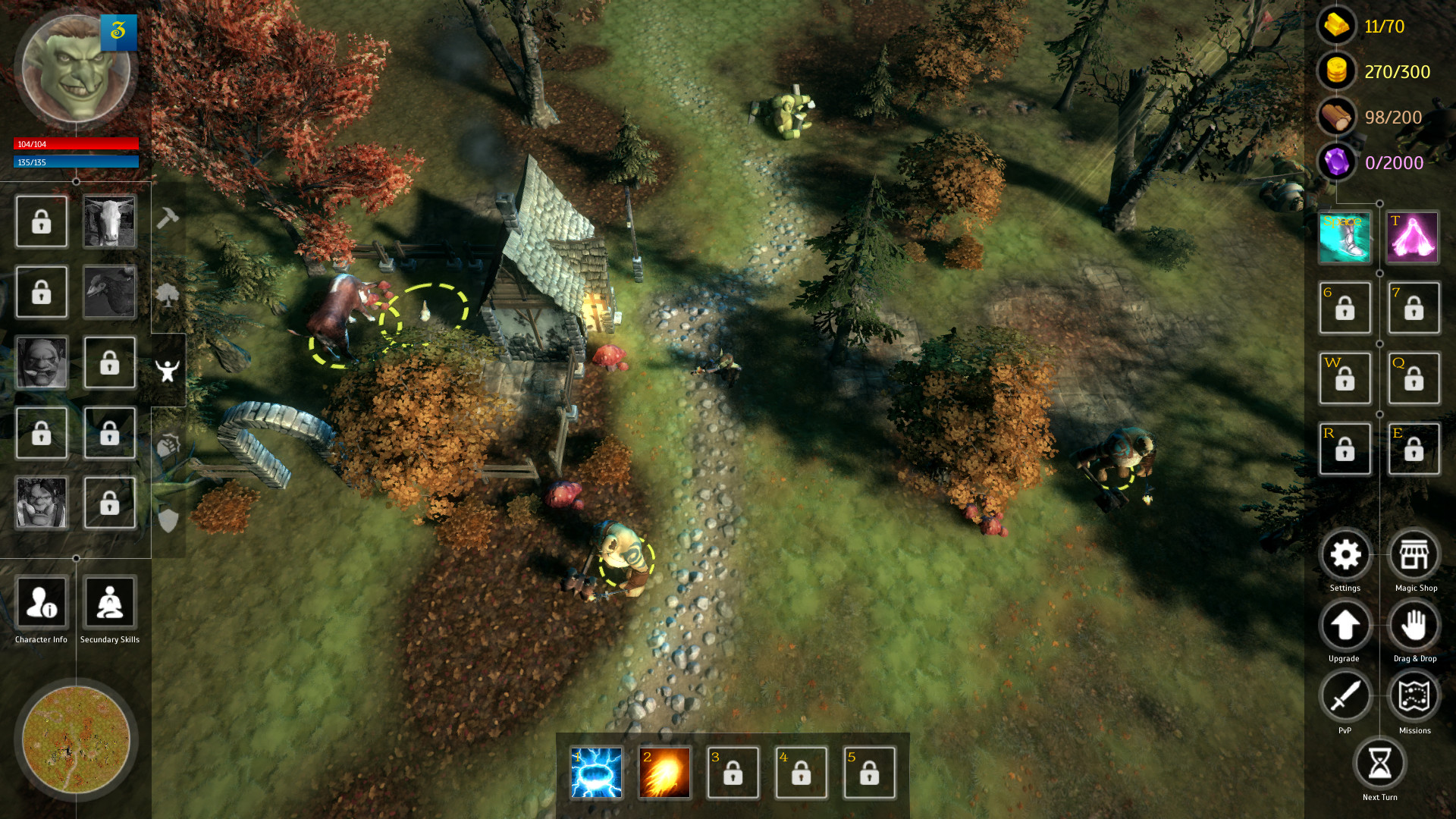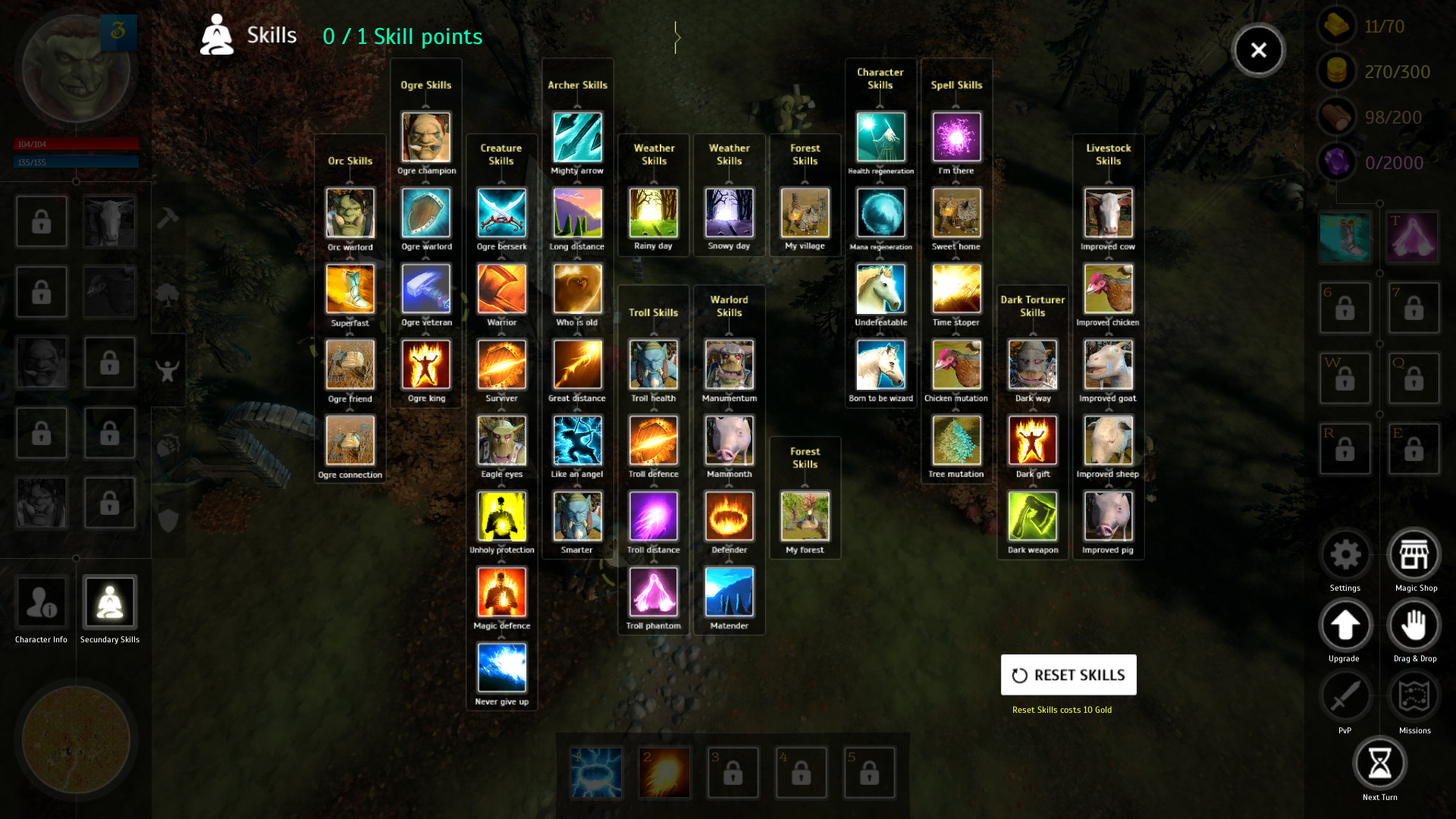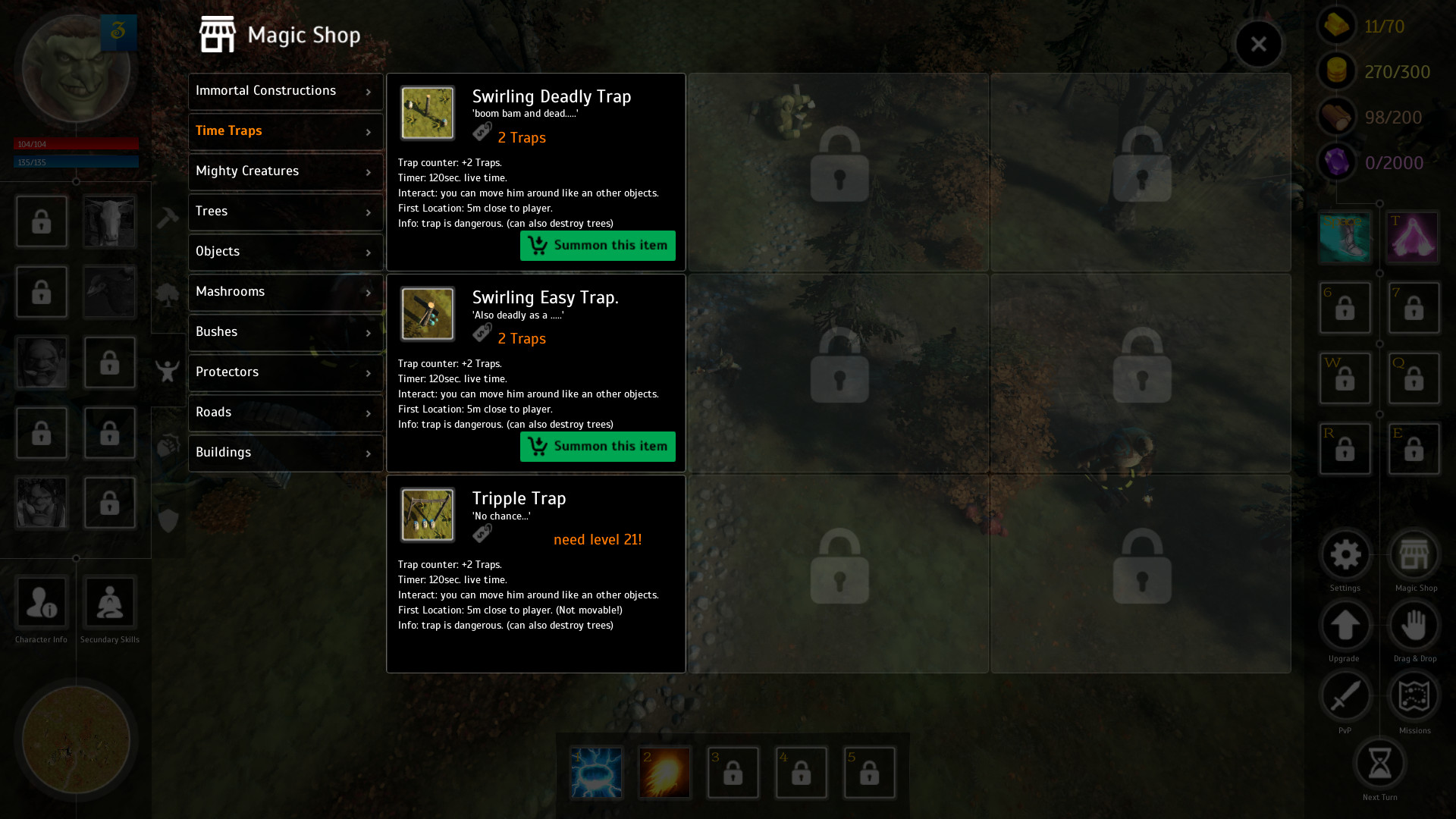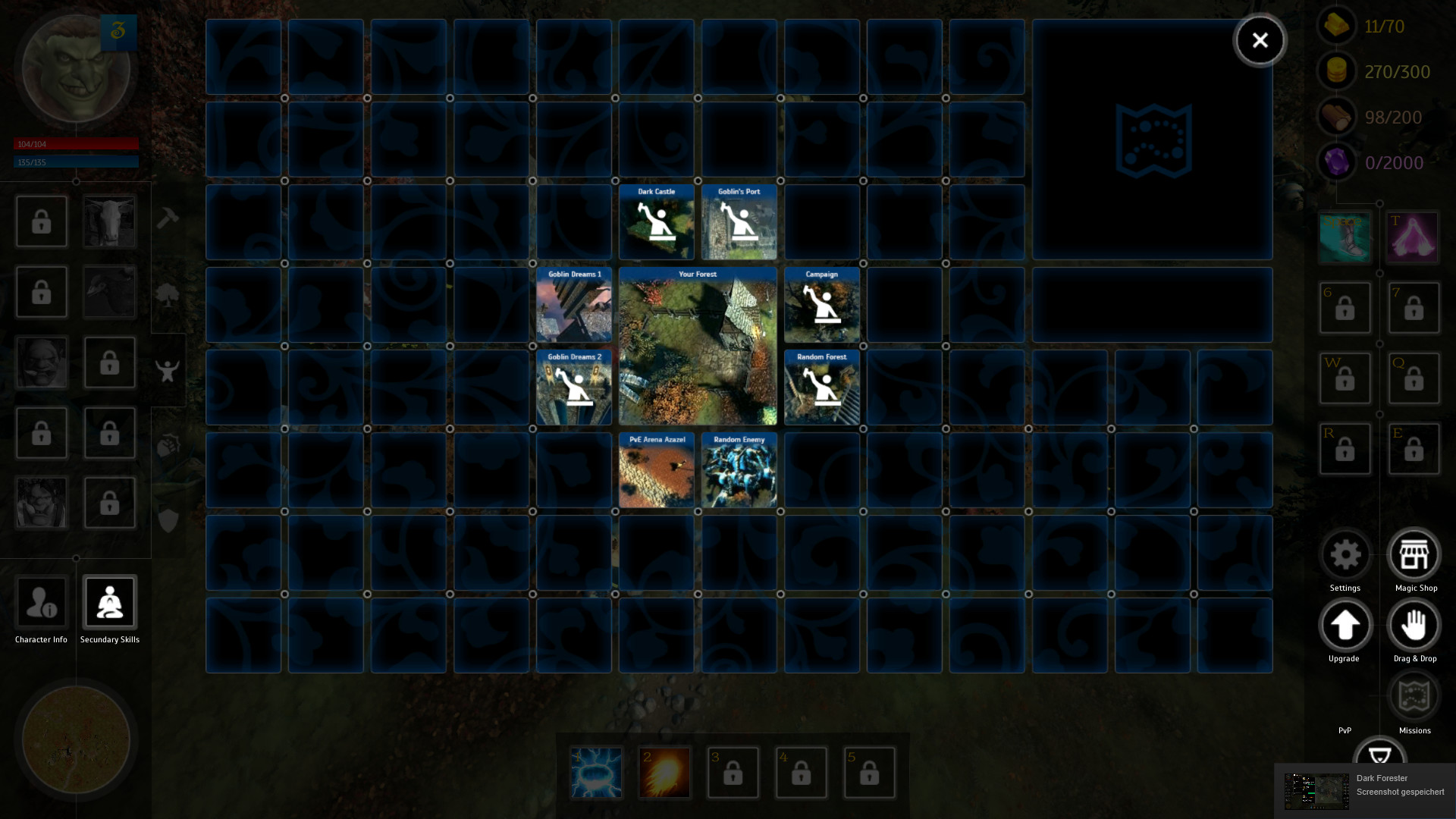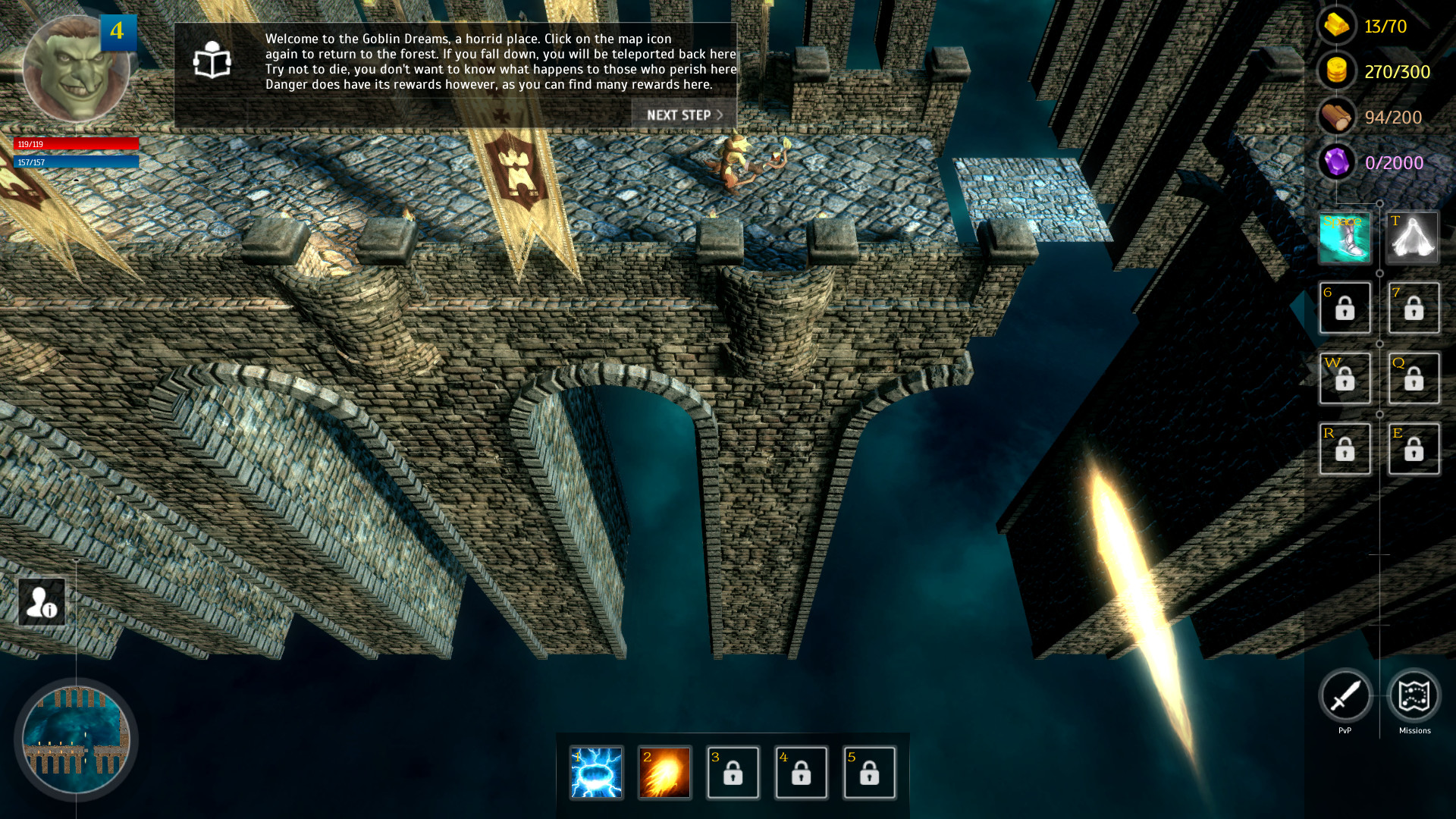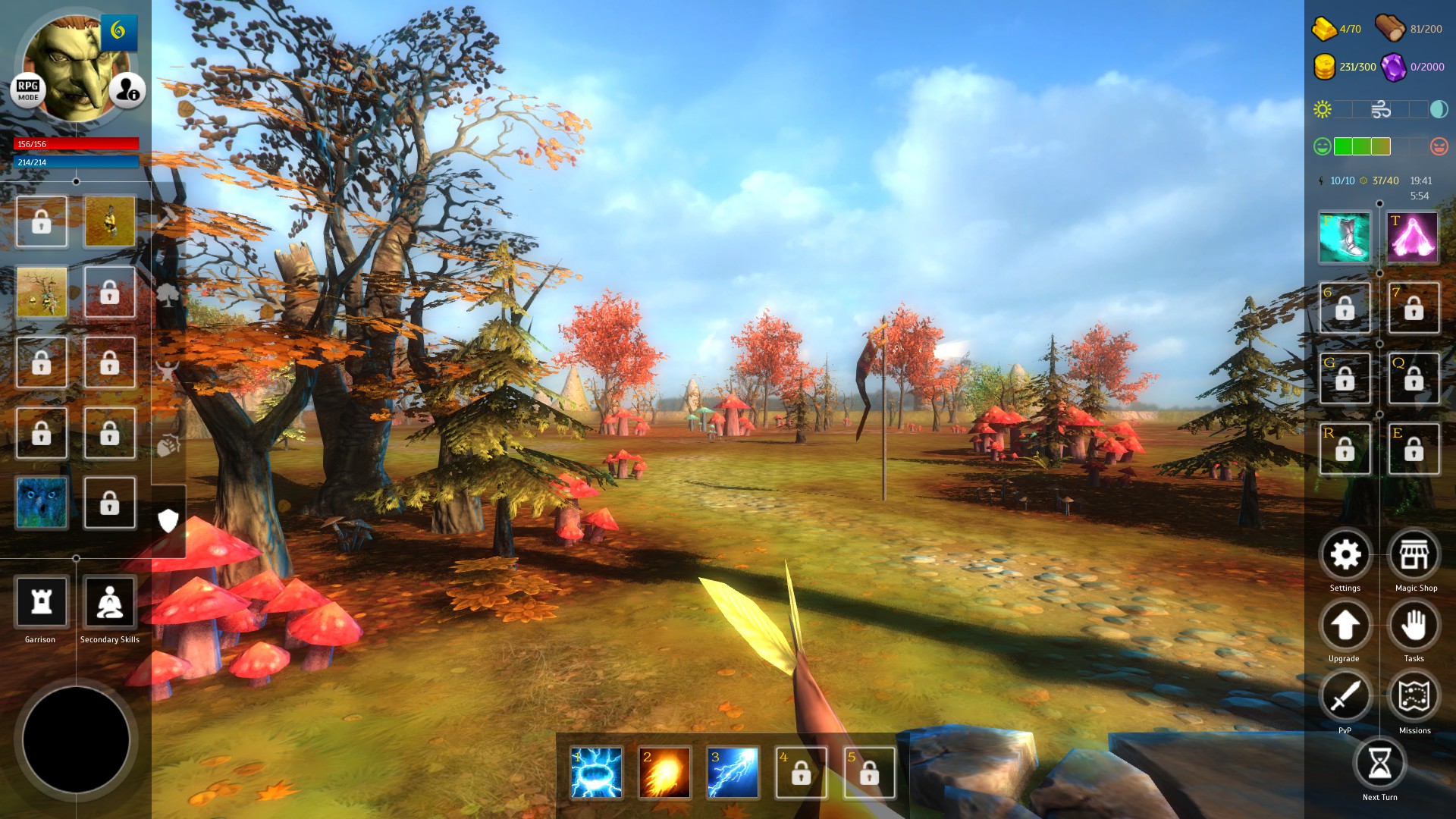 Download links for Dark Forester PC game
How to download?
About the game
Dark Forester is a Hardcore Forest Management Game that employs your best aspects of the RPG, RTS, Crossplatforming MMO and god game genres. Create your own forest, customize it like your heart's wishes, set magic and physical traps. Protect your land from enemy waves! I would be thrilled to have you join Dark Forester! I would like to improve game based upon your feedback!
Dark Forester is still in early alpha development phase!
What awaits you?
Part-physics based Objects, like Great Ground Cata, Corpses, Falling Trees, Exploding Objects.

New Art of Gameplay: Units stuck in corpses or fallen trees.

Units have 'detection range' and 'lose sight' characteristics. They go in fight only if enemy is in 'detection range' radius and will follow him only if he is in 'lose sight' radius.

Enemies attack everything what you own. Also trees, but only if they are on they way.

Only special enemies attack fixed units, like your avatar or livestock. Normal unit does not distinguish between your avatar, your buildings, your fences or anything else what you character own.
Take a Look at Current State of the Alpha 1.2.0:
Customize your forest (mushrooms, trees, stamps and more...)
Part-Physisch Behavior
Summon creatures and unique heroes to aid you in battle. (Ogres hammer clan, Orcs, Warlords, Trolls, Old Archers (has 4 abilities), Shaman, Spirit Shaman, Dark Torturer(has 3 abilities) and Ancient Tree(has 2 abilities))
Over 40 free secundary skills
Over 100 enemies.
Player (max level 17) can build and protect his own forest.
Traps, Buildings, Fantasy Objects, Protectors and more...
17 spells (Energyball, fireball, lightning, earth quake, unholy strike, tree transformation, teleport, gravity and so on)
Destructible world.
2 shops
Portals
God-Mode/RPG play style.
Attack enemy forests for treasure and honor.
Ranking system (PvP and PvE), honor.
Cross-platforming futures. (Nvidia shield beta is out there! allow you now to attack android player, keep working on other cross plattforming futures.)
Garrisons
ingame Events and World Events
Weather and Mood Indicator
Daily
Primary Skills / Spell combinations
Mushrooms resizer
First Person View and Isometric View.
Sandbox elements
Upcoming Features:
Sandbox elements in creating your own forest
Sandbox buildings
Procedural Generated Forests
Procedural Generated Goblin Dreams Missions
Developer mode for Unity3d fans (more information coming close to release)
Parallel forests, new art of Save/Load
Brush your forest (Winter, swamp, spring, water, sommer, set day or night, set moving suns)
Customize your forest (mushrooms, trees, stamps and more...)
Summon keepers and unique heroes to aid you in battle.
Each hero and keeper has its own unique set of special abilities.
Player can build and protect his own forest.
100 primary skills, 10 secondary skills, 20 pvp skills, 10 forest skills.
4 profession: hunter, mushroom pickers, Seeker and Alchymist
Destructible world.
Epic battle grounds
Arenas
God-Mode/RPG play style.
Magic world influences on player in ordinary ways.
Create traps and build fantasy objects (torture room, psychiatric room etc.)
Protect your own forest and destroy enemy forests online.
Black humor.
Ranking system (PvP and PvE), honor.
Cross-platforming futures. (Nvidia shield beta is out there!)
ingame Events and World Events
Garrisons
Weather and Mood Indicator
Daily
Resizer
Sound damage, training room (Ogr bench and Orc deadlift inc!!!), and more…
Achievments
Daily's
Minimum:
OS: Windows

Processor: Dual Core CPU @ 1.8GHz

Memory: 8 GB RAM

Graphics: Nvidia series with 1GB GDDR5 or better, ATI Radeon 1GB GDDR5

Storage: 1 GB available space
Recommended:
OS: Windows

Processor: Quad Core CPU @ 3.0GHz

Memory: 16 GB RAM

Graphics: Nvidia series with 3GB GDDR5 or better, ATI Radeon with 3GB GDDR5 or better

Storage: 1 GB available space