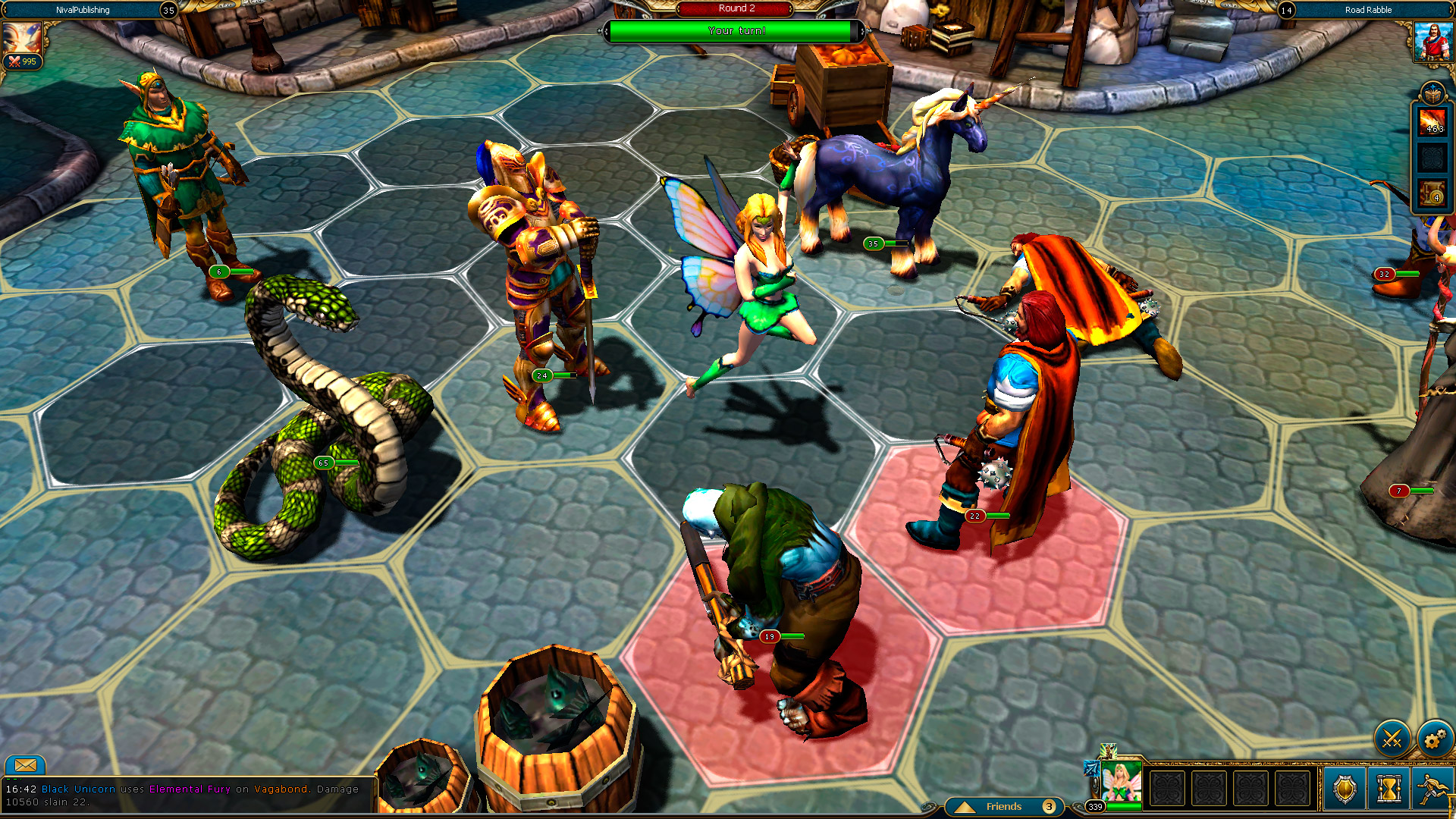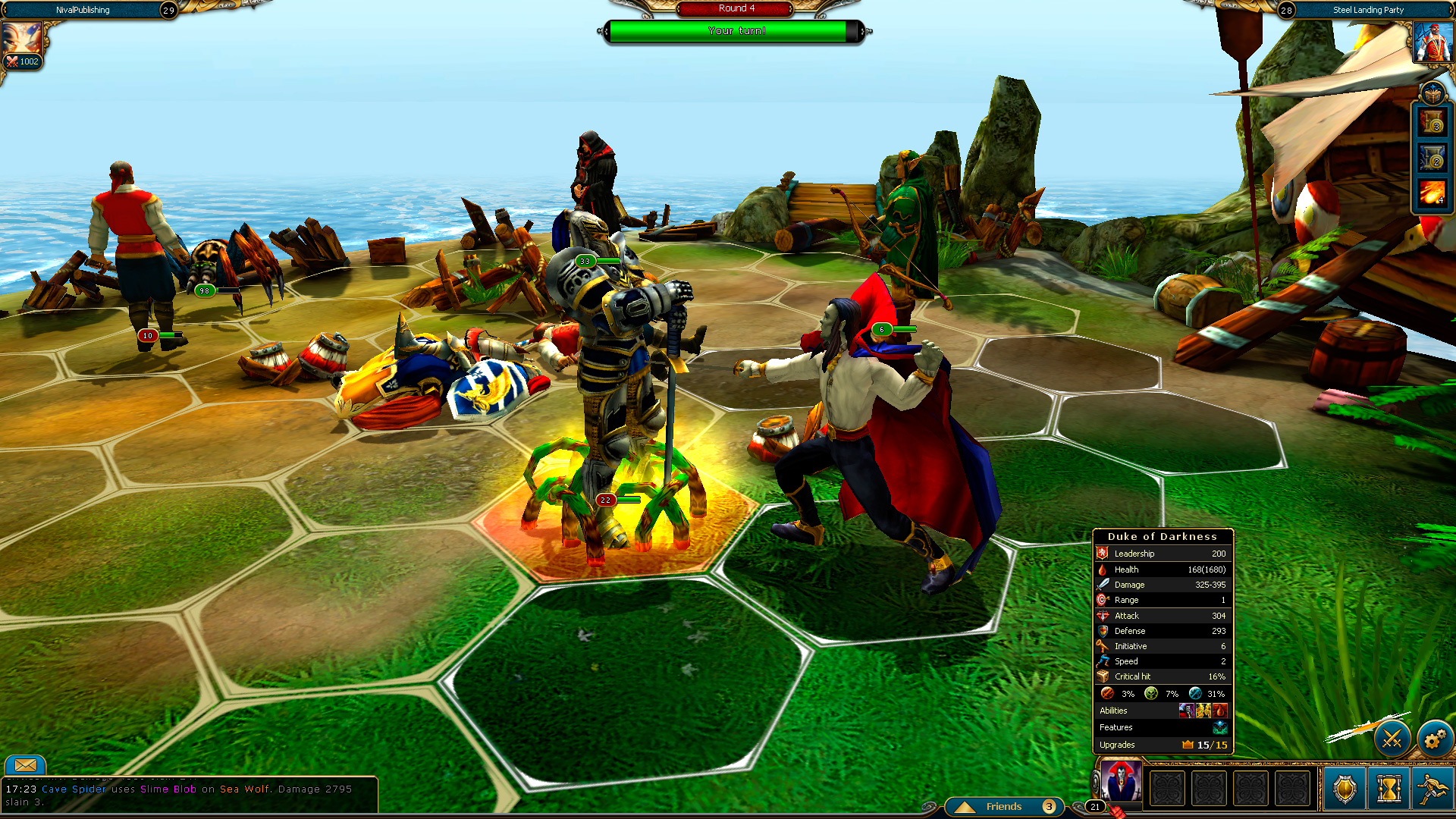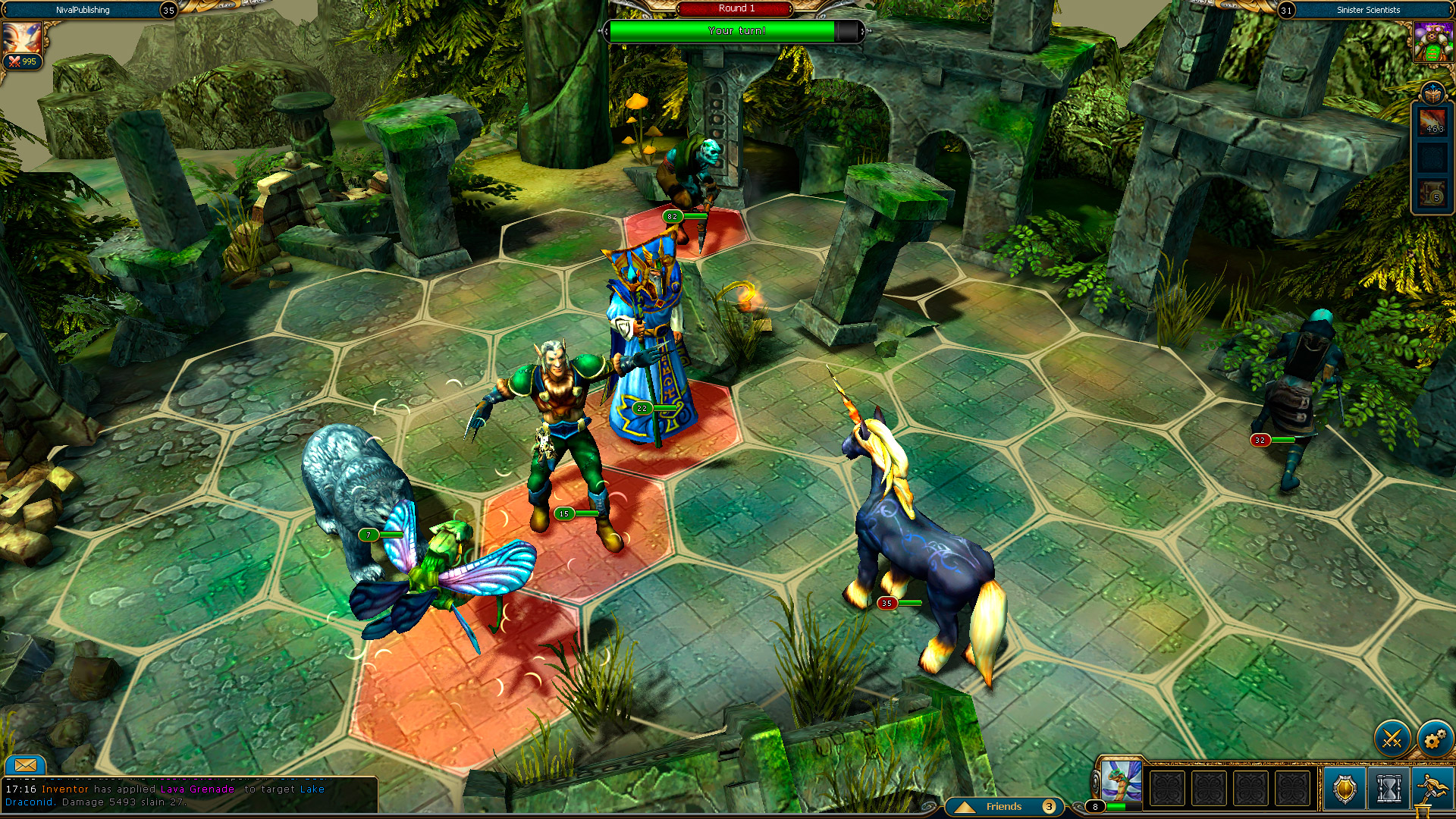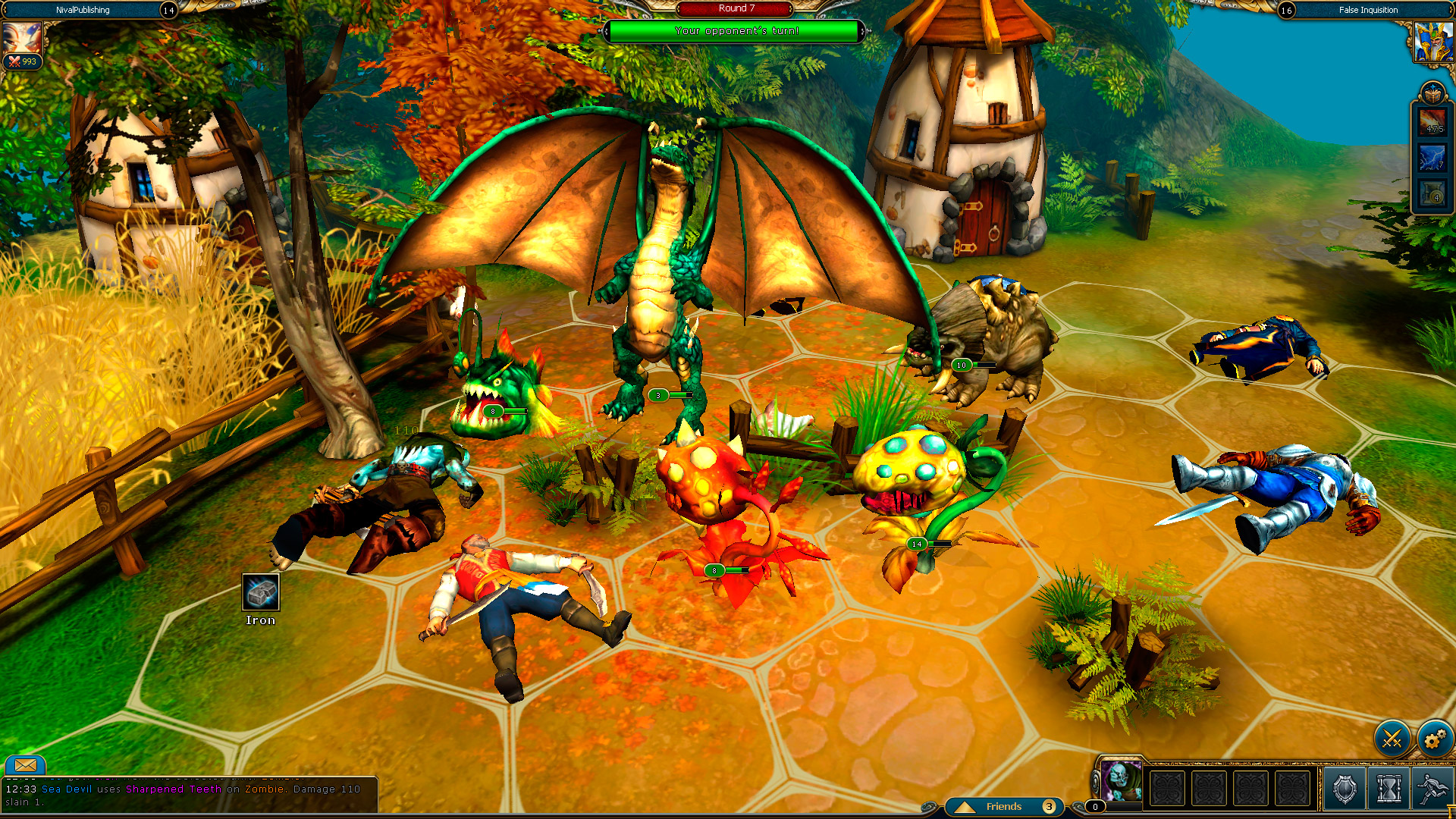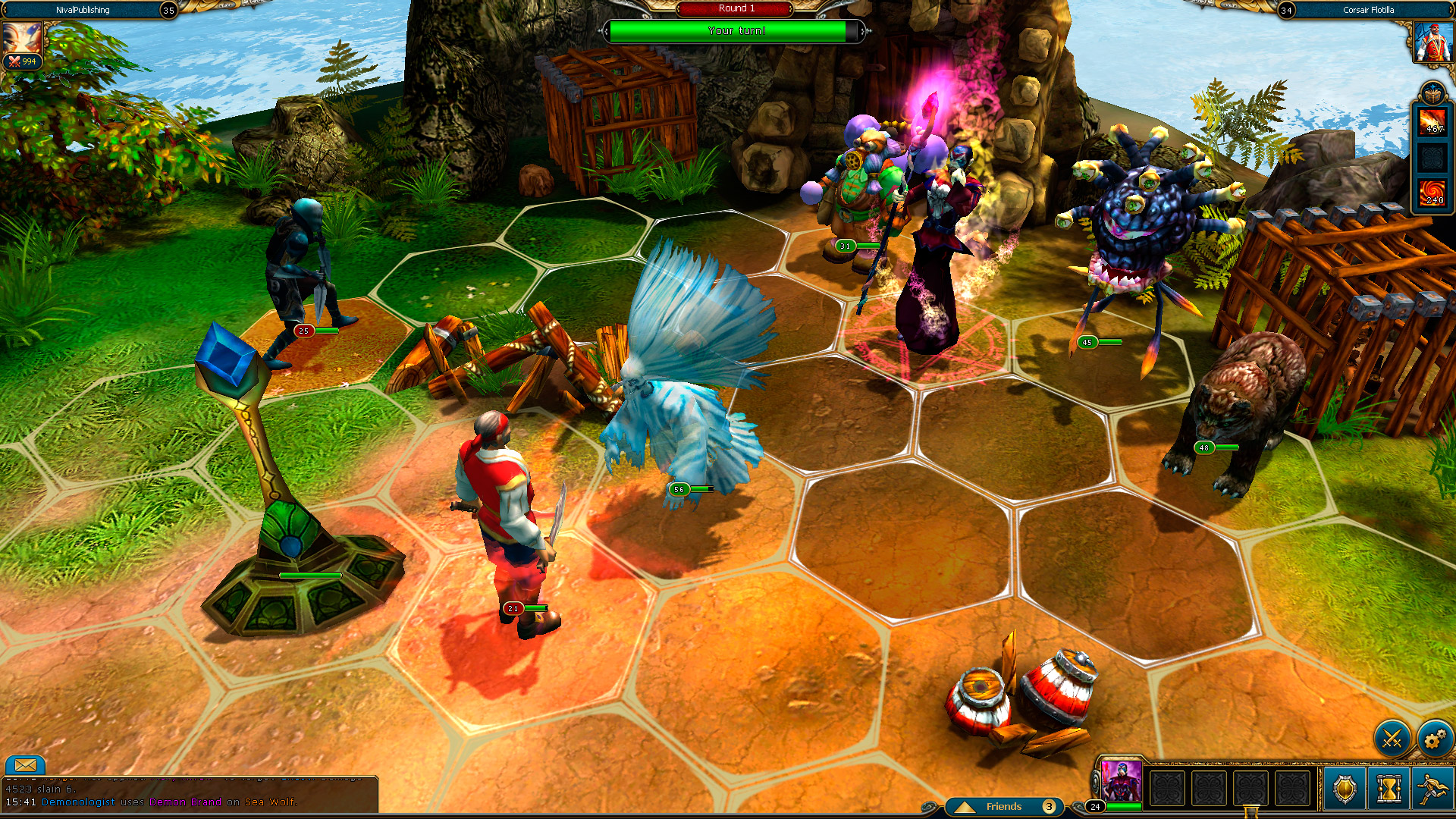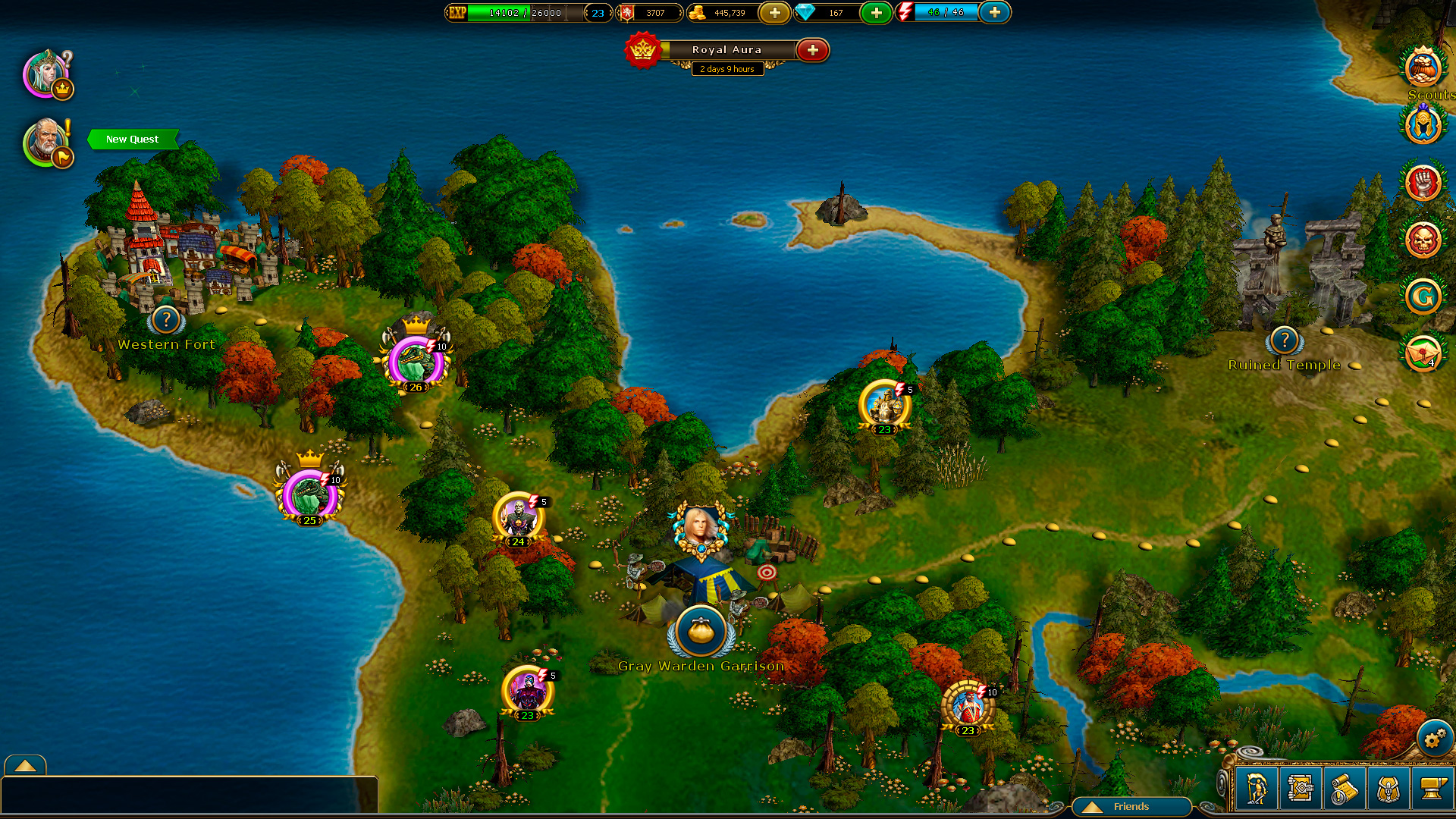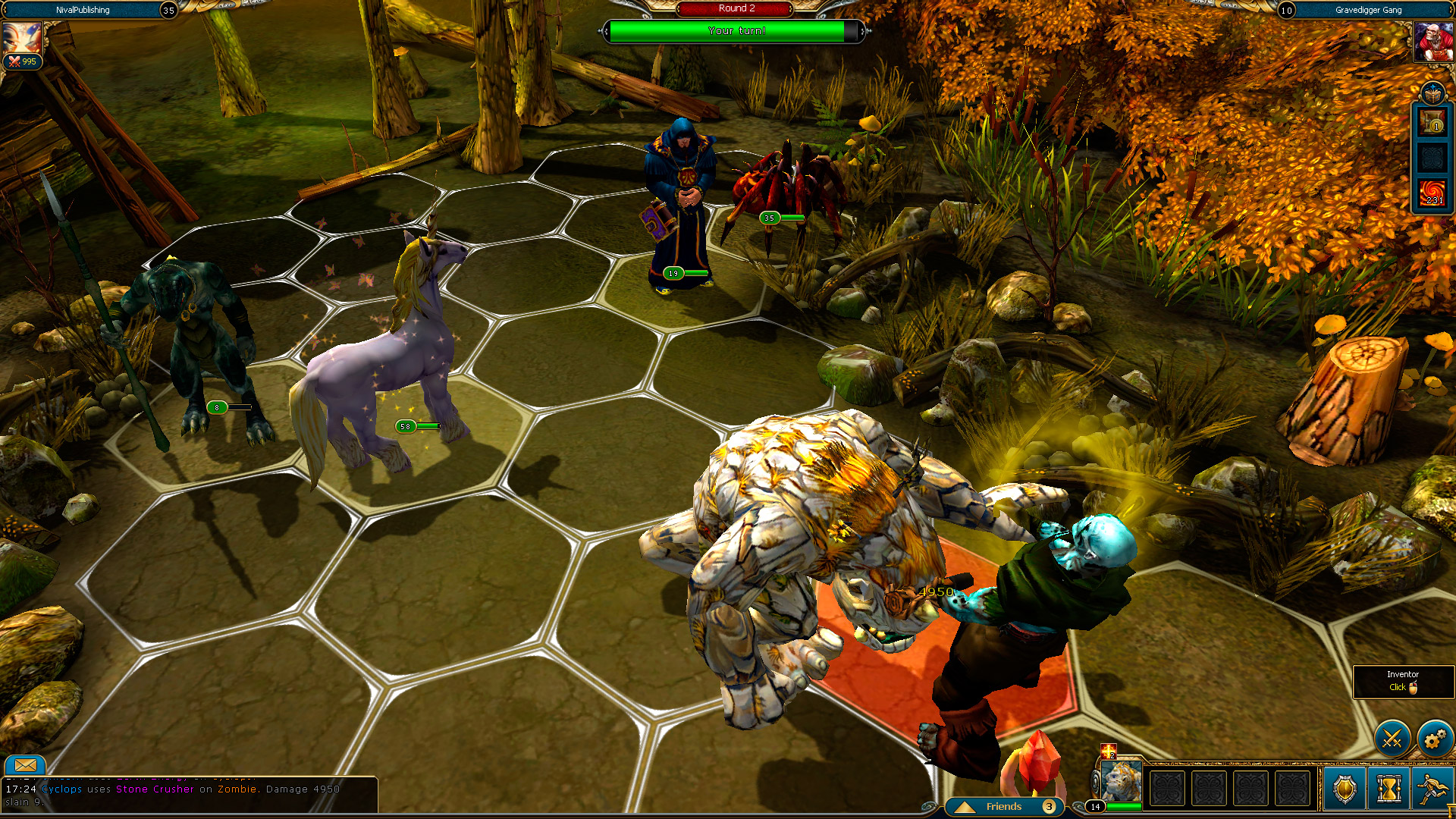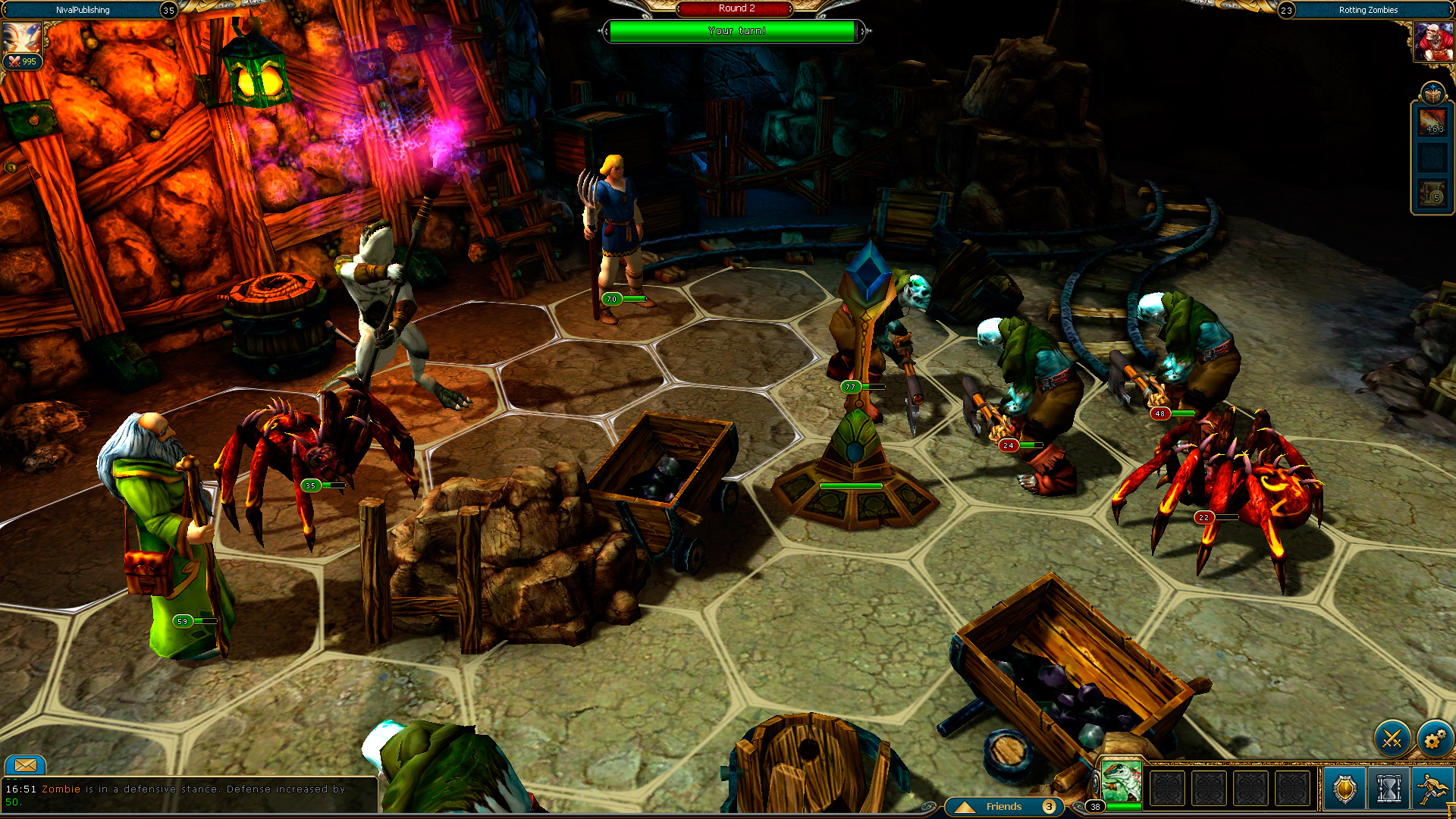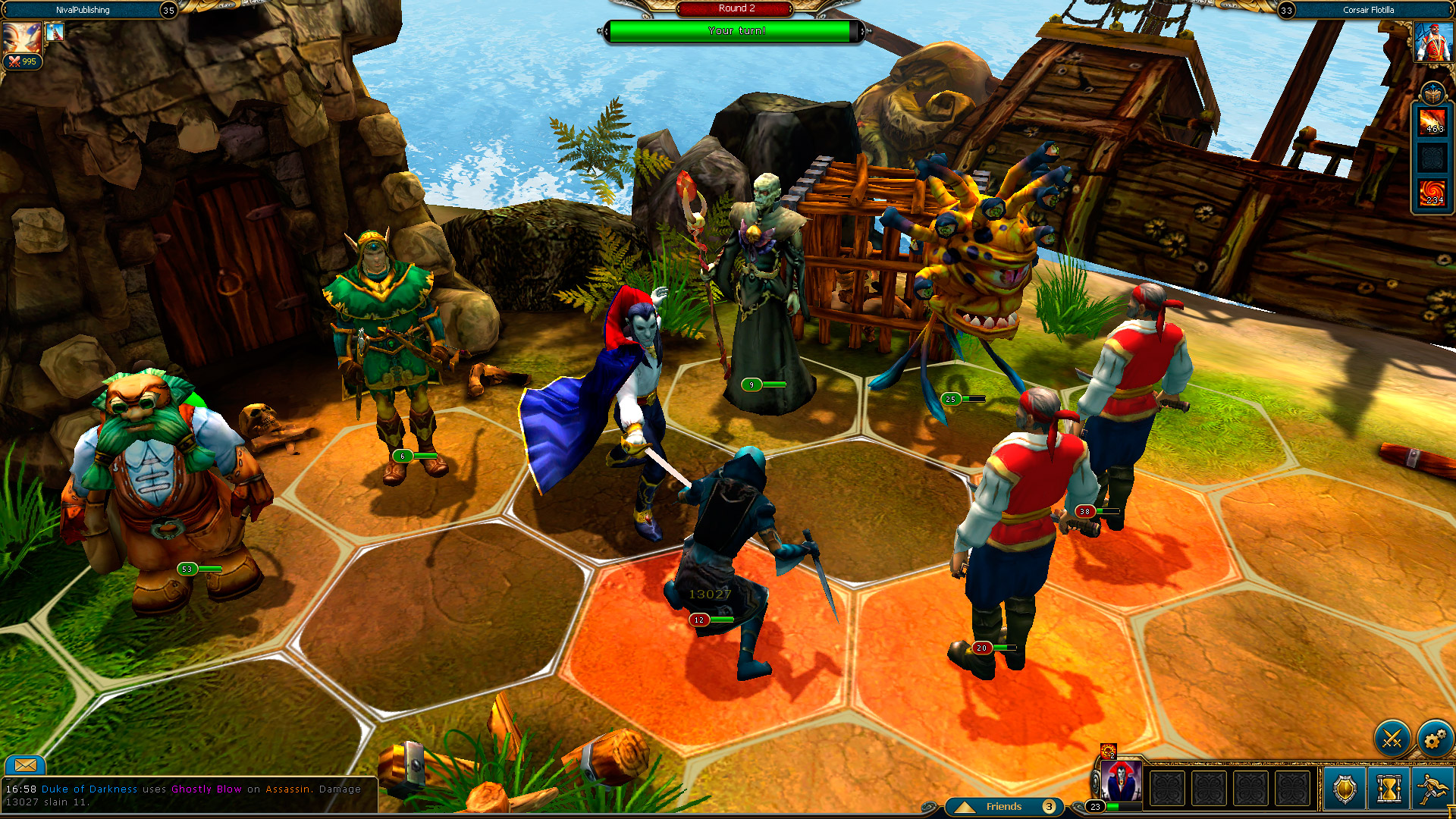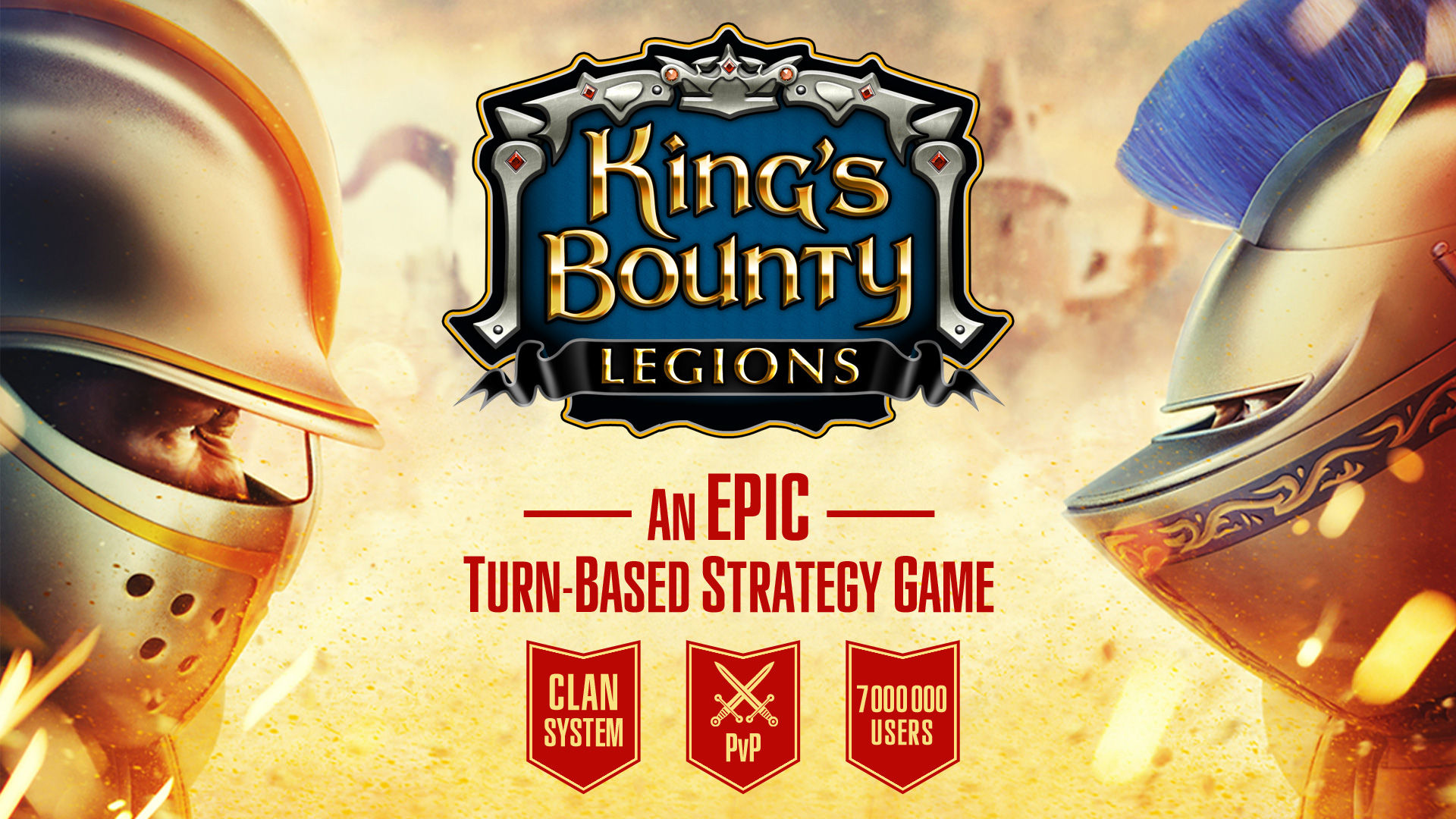 Download links for King's Bounty: Legions PC game
How to download?
About the game
King's Bounty: Legions
is vibrant, well thought-out 3D online strategy game with turn-based combat in a vast and diverse game universe.
Head into a world full of magic, wondrous creatures and wicked monsters. Become a knight, forge armor in the smithy and amass an invincible army! Upgrade your troops and learn new spells.
Wage battle against friends and share your achievements! Join a clan or create your own.
Reinforce your garrison and assault others'. Complete hundreds of quests and truly earn your king's bounty!
Key Features7,000,000 players
In PvP mode you will encounter real opponents who don't necessarily fight by the rules. The game's automatic selection system will match you up against an equal opponent from anywhere in the world.
Ratings and Clans
Defeat your foes to climb to the top of the ratings. Siege enemy garrisons to procure elements with which to craft runes to enhance your army. Join a clan and work together to earn an aura, which improves your hero's leadership.
Turn-based Combat
The more you fight, the more valuable resources you will acquire with which to craft your hero's gear. Plan carefully how to use combat spells, taking into account their duration and cooldown. Whether fighting your friends' armies or hordes of various creatures, randomly generated obstacles on the battlefield will keep battles exciting and unpredictable.
Star of Balance
Assemble an invincible army by calling to your banners all sorts of creatures, and use their abilities to emerge triumphant from any fight. The game features over 50 creatures with 5 different combat styles: archers are effective against healers and mages, healers fare better against mages and defenders, while defenders have an advantage over warriors and archers… The abilities of all creatures are exceptionally balanced.
Hundreds of Quests
King's Bounty: Legions is rich with lots of different plotlines. And as you travel the roads of the game world, in its cities and villages you will meet many people in need of your help and willing to make it worth your while.
Cult Series
The unsurpassed setting and unique atmosphere of King's Bounty immerse the player deep in the magical world. This new game is a worthy addition to the legendary series, rightly considered one of forebears of the turn-based strategy genre.
One World for All Platforms
King's Bounty: Legions is available on all popular social networks, as well as iOS and Android devices. Play anywhere, anytime, and on anything!
Minimum:
OS: Windows XP

Processor: 1 GHz

Memory: 2 GB RAM

Graphics: any graphic card with 1 GB VRAM

Network: Broadband Internet connection

Storage: 1 GB available space

Sound Card: any

Additional Notes: none
Recommended:
OS: Windows 7

Processor: Dual Core 2 GHz

Memory: 4 GB RAM

Graphics: any graphic card with 1 GB VRAM

Network: Broadband Internet connection

Storage: 1 GB available space

Sound Card: any

Additional Notes: none