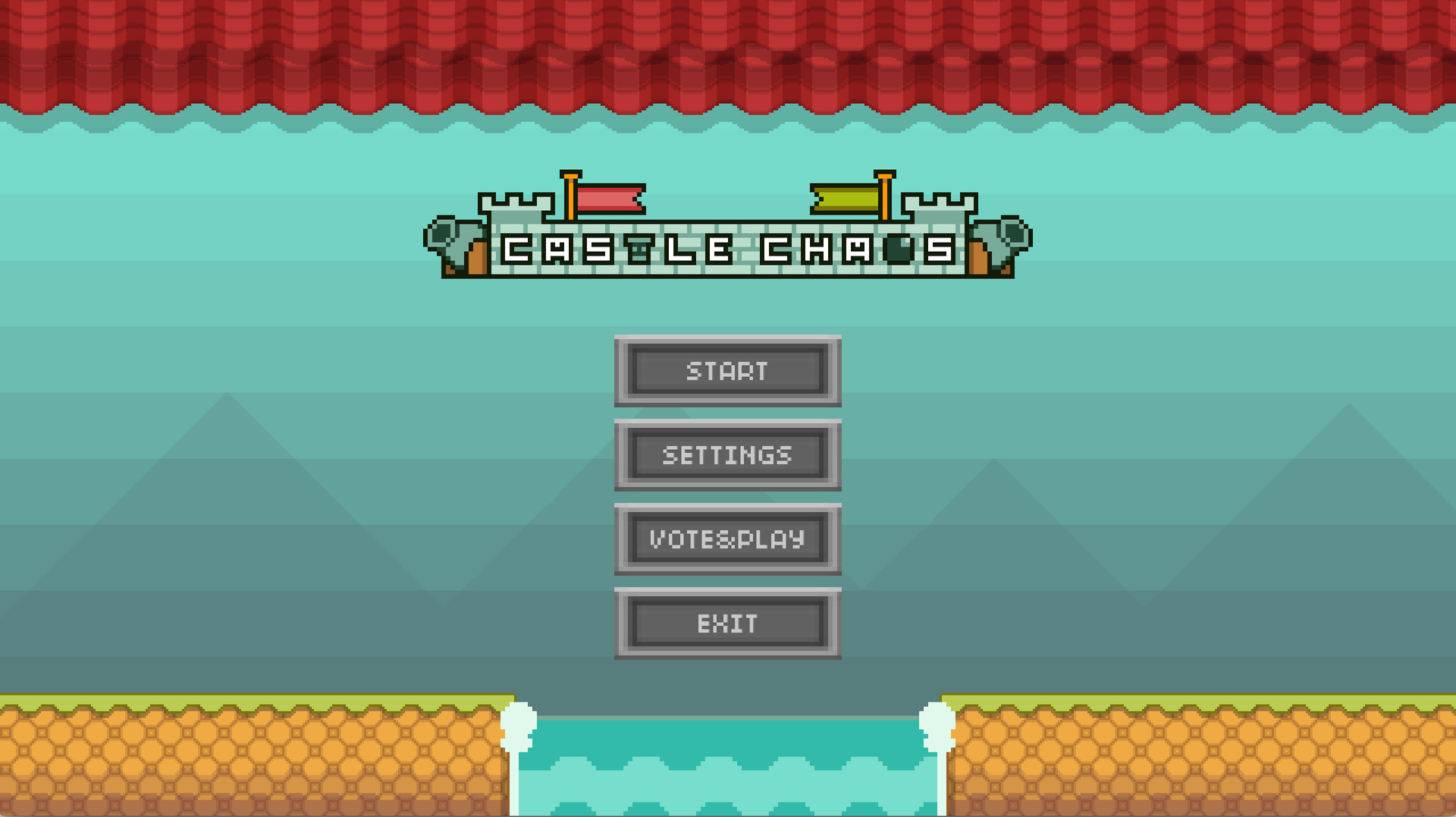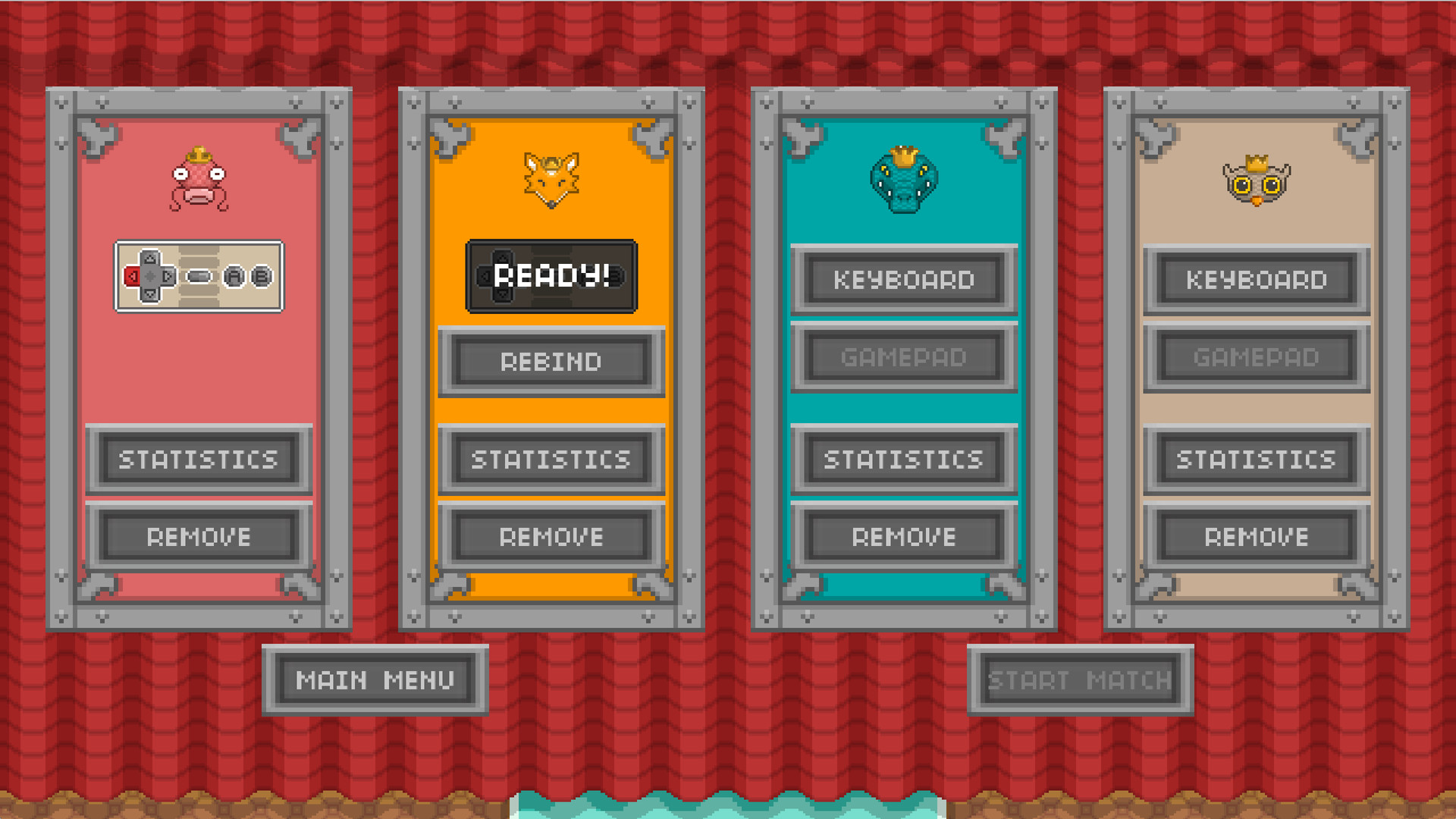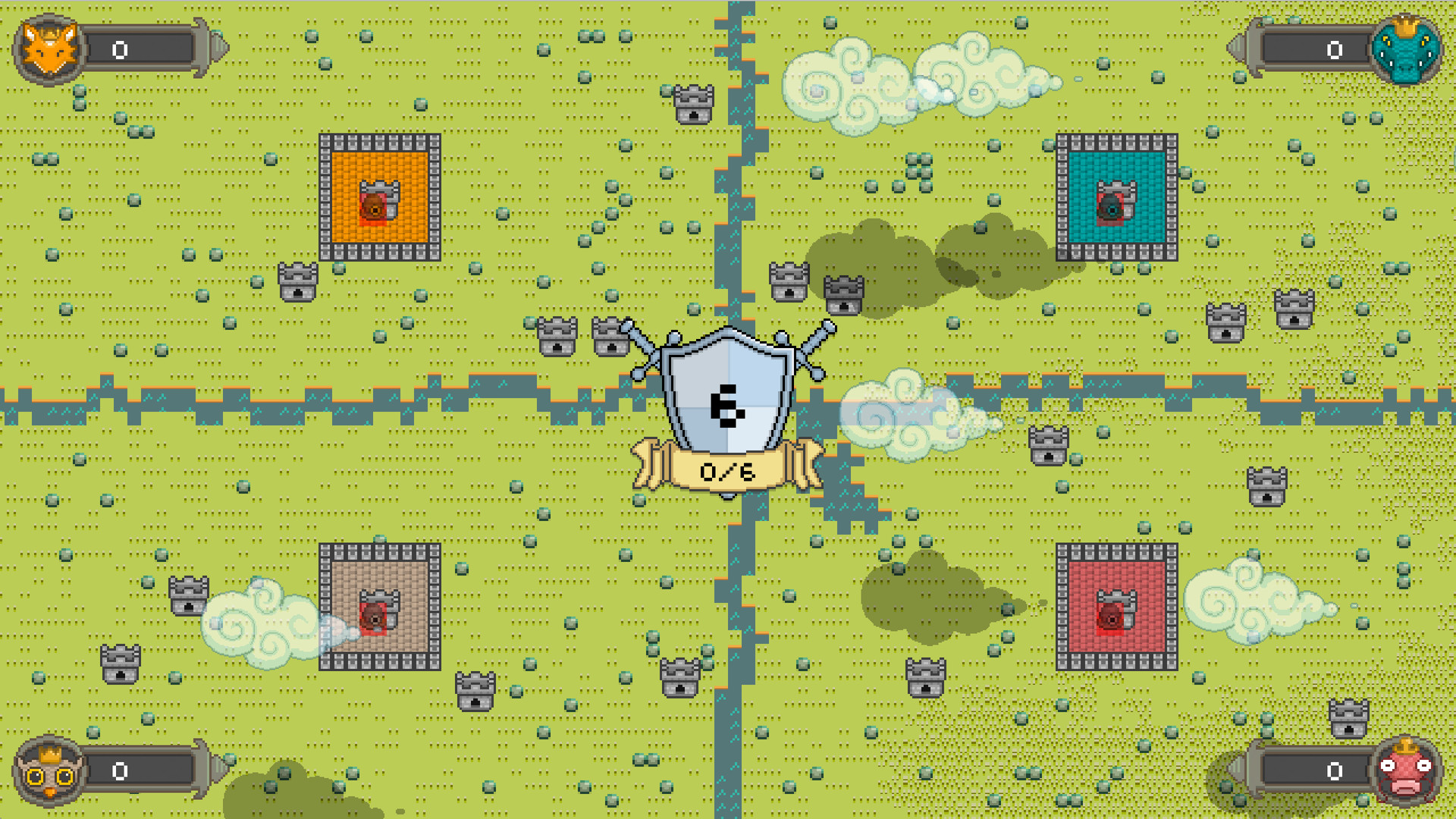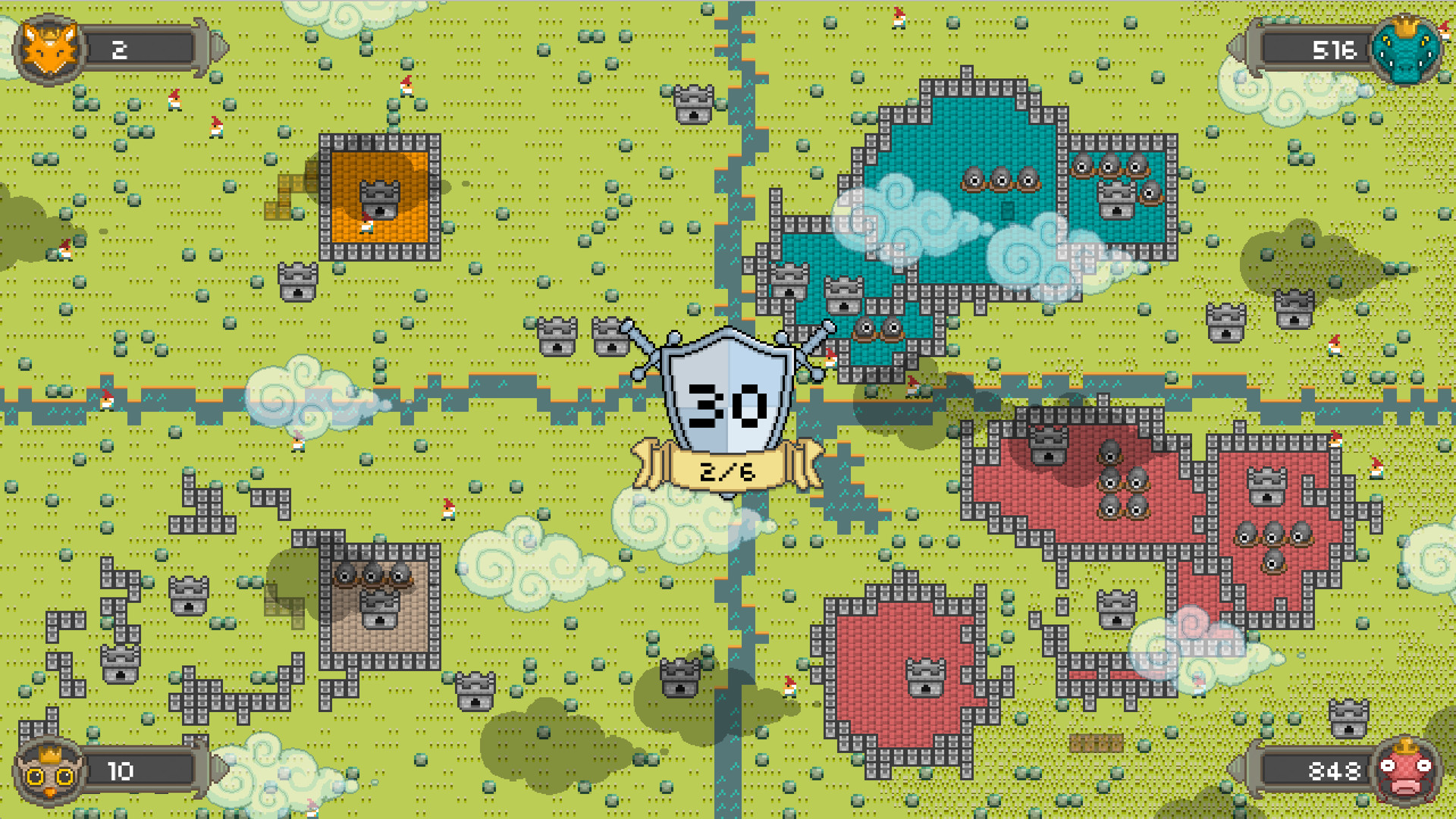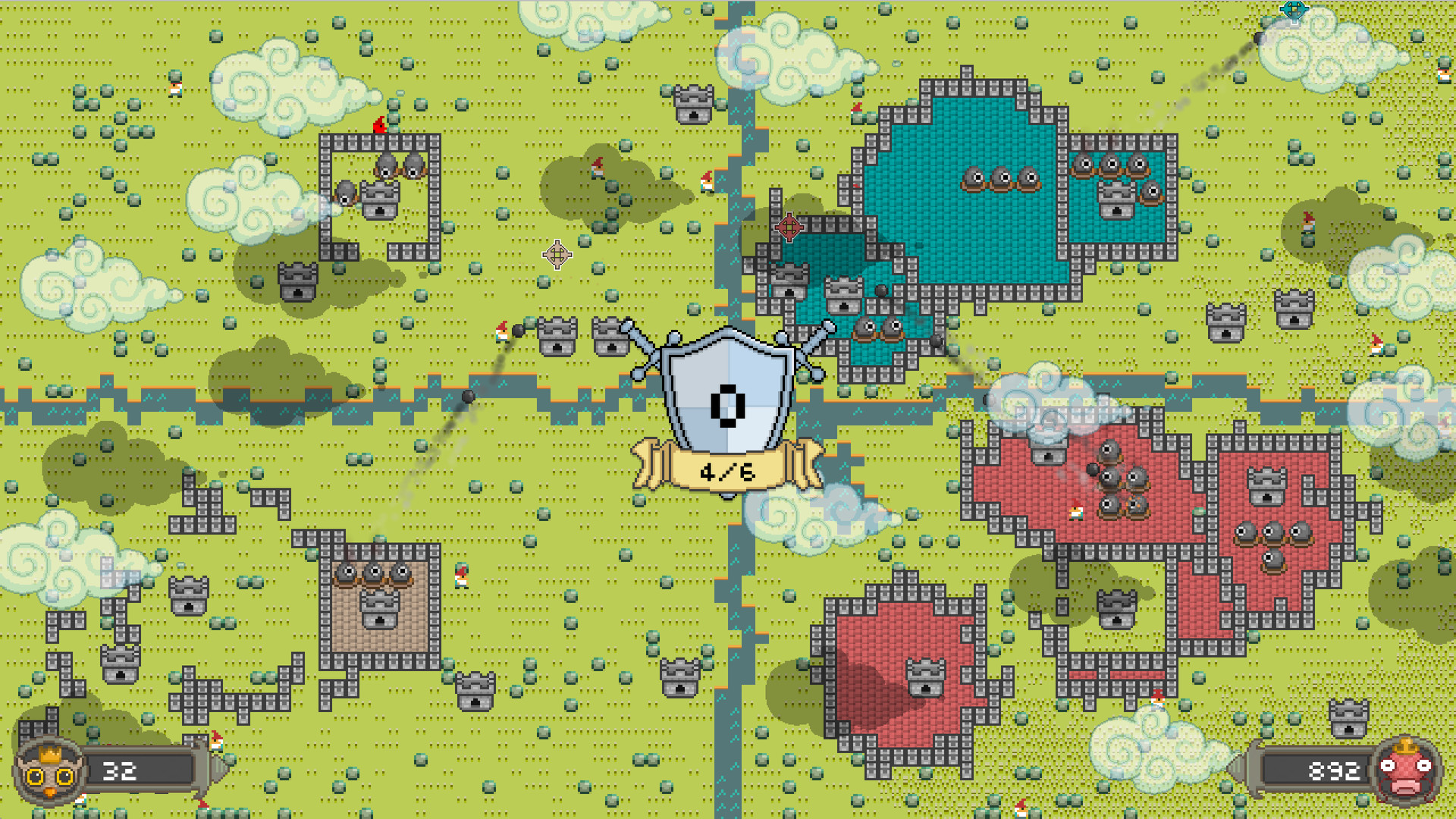 Download links for Castle Chaos PC game
How to download?
About the game
LOCAL MULTIPLAYER CHAOS!
Castle Chaos is a fast paced local multiplayer game for 1 to 4 players inspired by the old classic game "Rampart". Build castles with tetris-like shapes and shoot cannons to destroy your opponents' castles. Available for PC, Mac and Linux.
FEATURES
- Random generated maps depending on number of players
- Lots of settings to customize your matches, from nr of castles,
cannons to bushes and cloud density
- Choose to play against human or AI opponents or mix
- Many different puzzle shapes to drive you crazy when building your castles
- Annoying gnomes planting bushes everywhere, but thankfully shootable
- Play as a gnome! Repair your castle while trying to avoid your
opponents' suspicions by acting gnome-like.
- Play on gamepad, keyboard or all on the same keyboard for extra chaotic fun with your friends!
You can vote for new features in the next upcoming version of the game on our website
Minimum:
OS: Windows XP

Processor: Intel Pentium D or AMD Athlon 64 (K8) 2.6 GHz

Memory: 2 GB RAM

Graphics: (Integrated): Intel HD Graphics or AMD/ATI Radeon HD Graphics with OpenGL 2.1

Storage: 100 MB available space

Sound Card: Yes

Additional Notes: Java 6
Recommended:
OS: Windows 7

Processor: Intel Core i3 or AMD Athlon II (K10) 2.8 GHz

Memory: 4 GB RAM

Graphics: GeForce 2xx Series or AMD Radeon HD 5xxx Series (Excluding Integrated Chipsets) with OpenGL 3.3

Sound Card: Yes

Additional Notes: Java 8