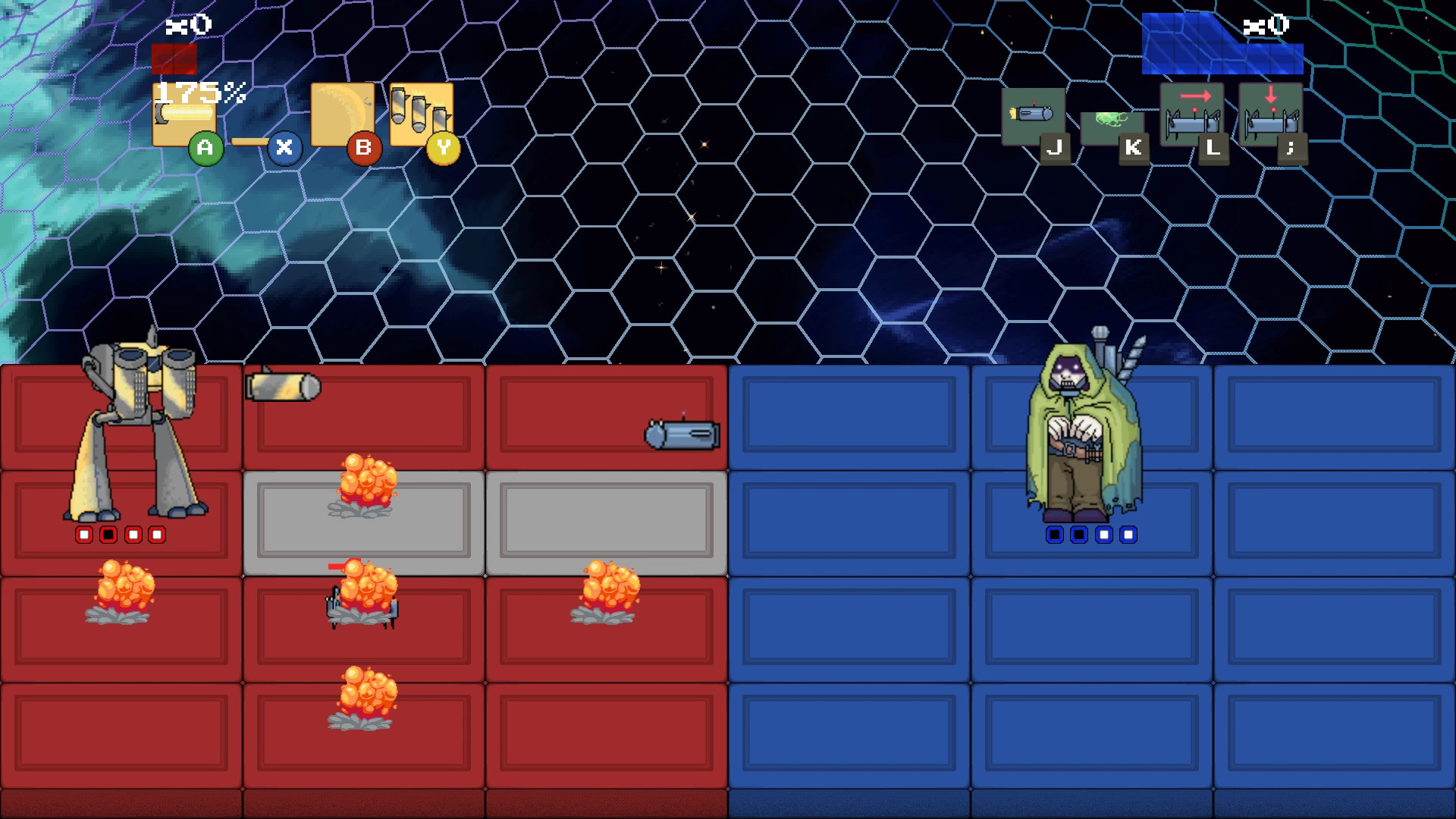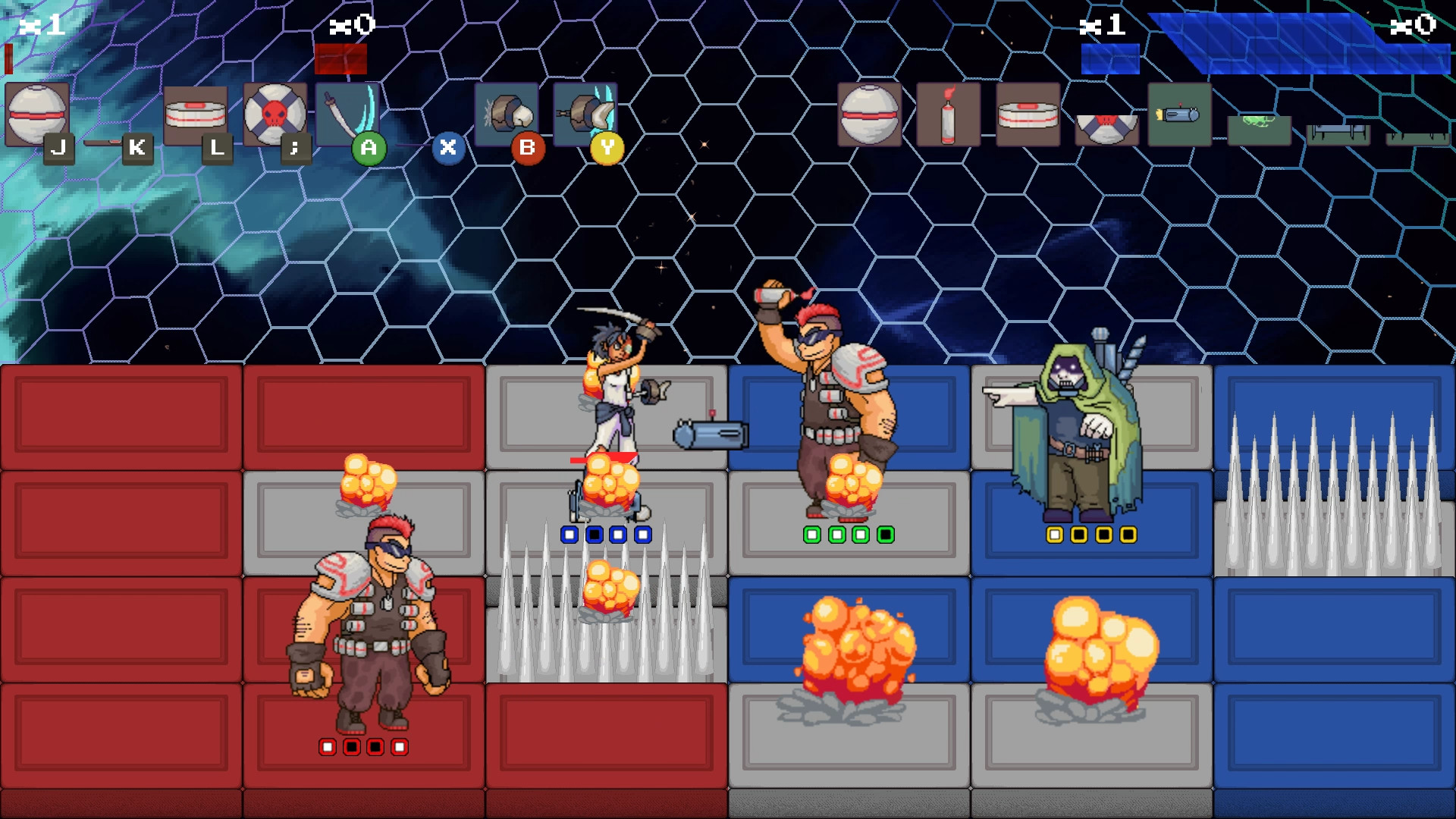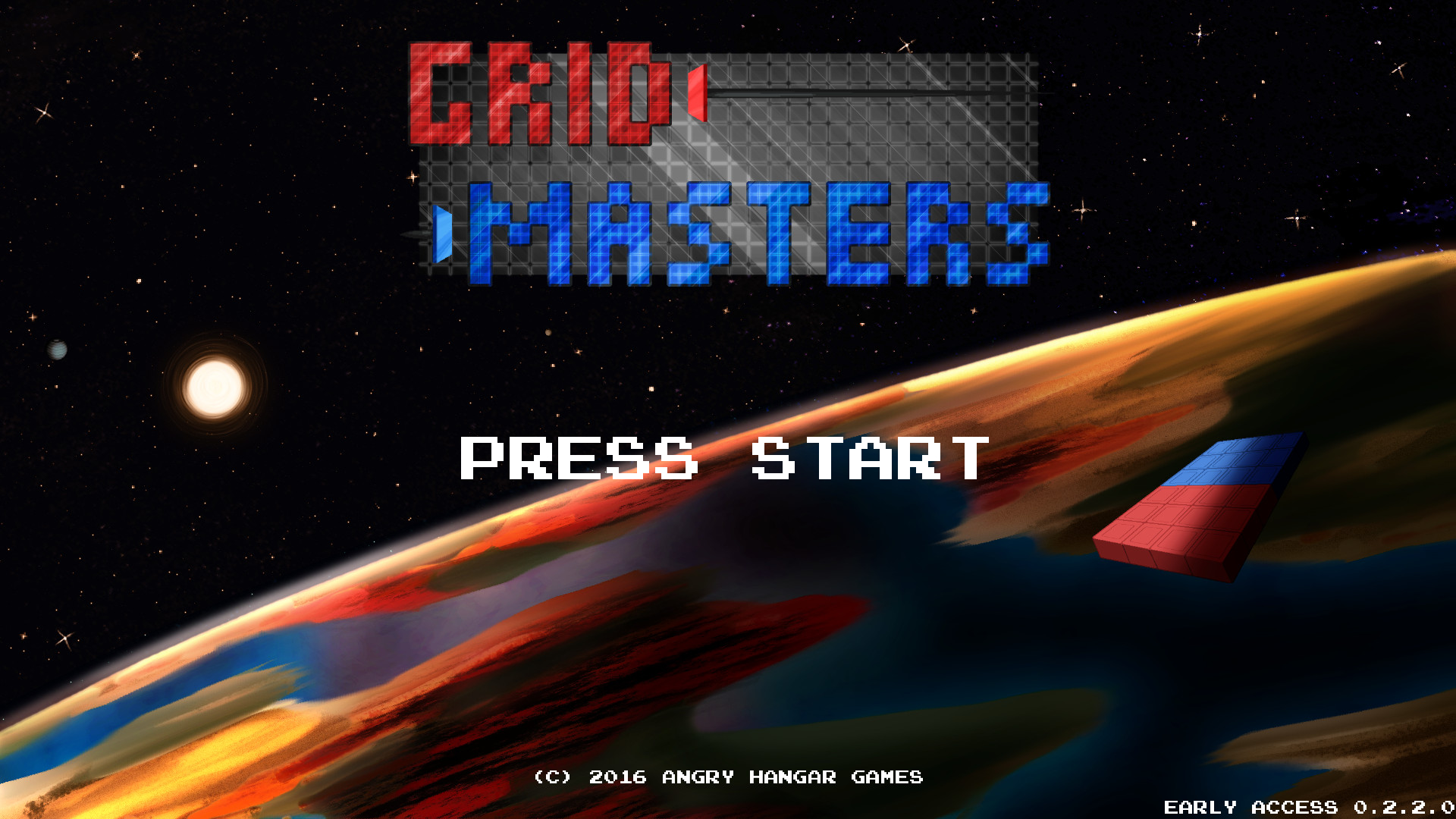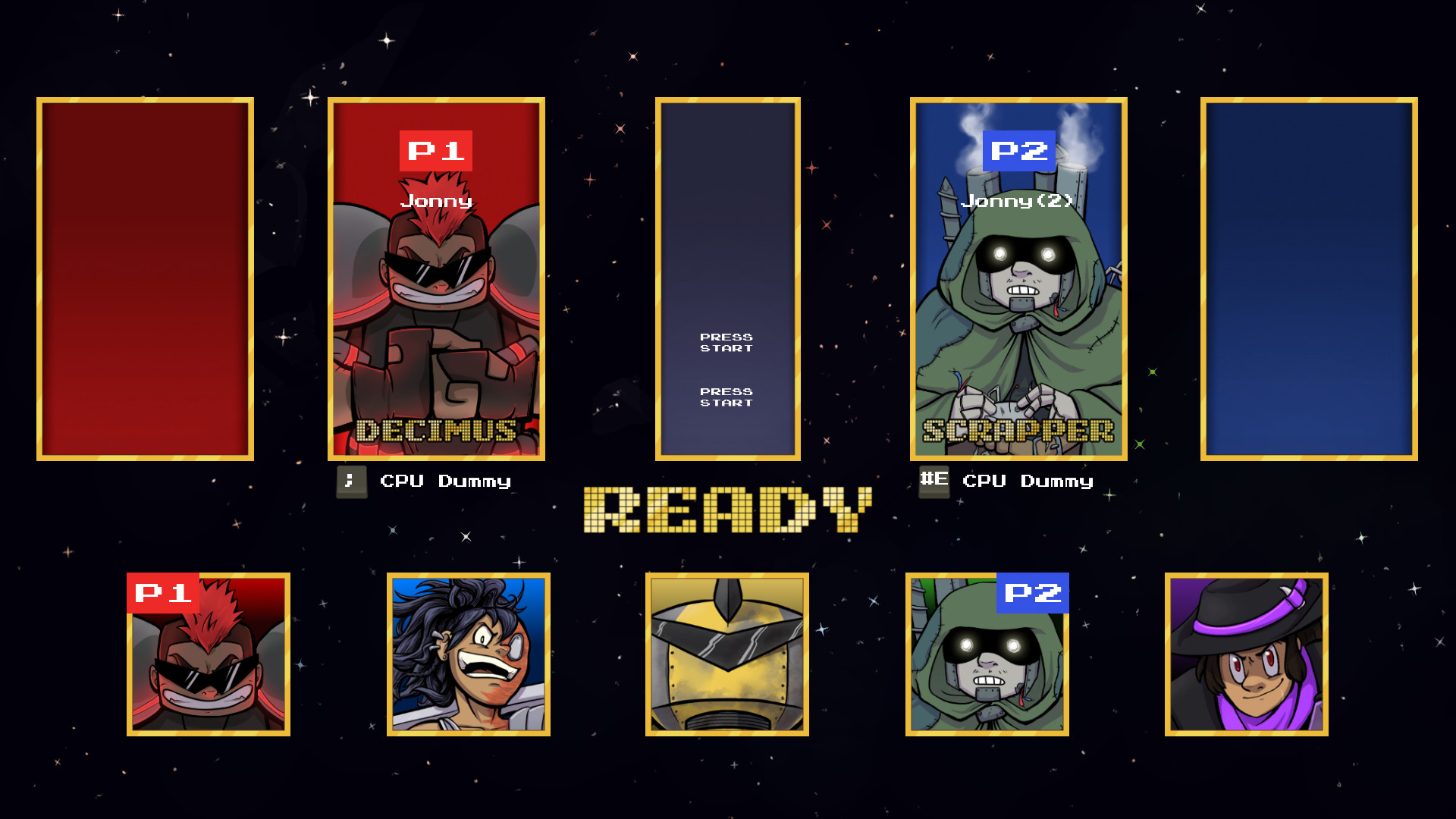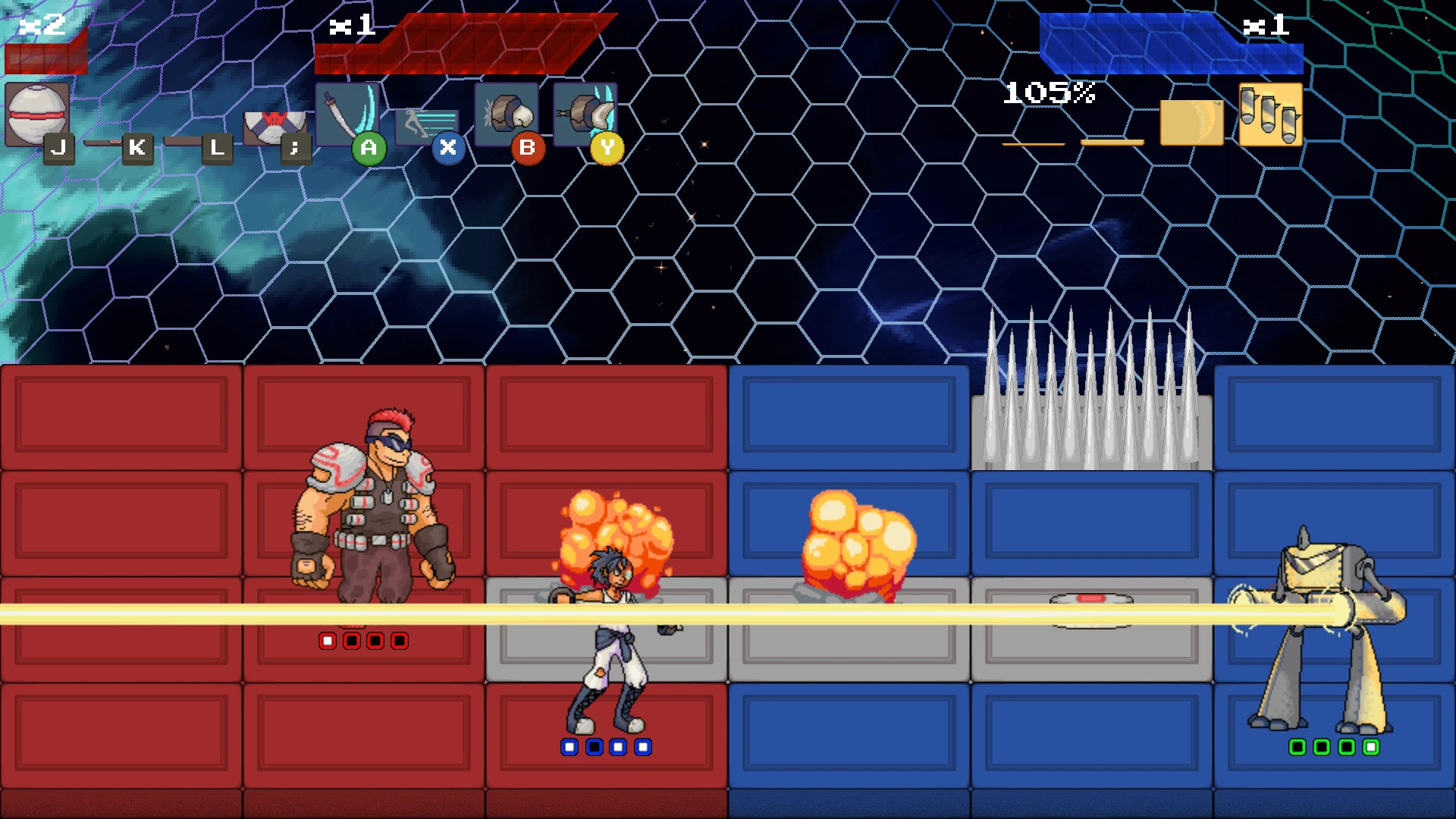 Download links for Grid Masters PC game
How to download?
About the game
Fight for victory in a 1v1 or 2v2 grid-based deathmatch in Grid Masters. Represent your favorite faction as one of five characters (with more to come), each with their own unique abilities. Toss massive bombs, rocket punch, or send explosive robot minions to take your enemies down!
Grid Masters takes place on the planet Orikos, where vast alliances, held together by bonds of convenience rather than loyalty, constantly struggle for power and influence. Nations work anonymously to sabotage both friends and enemies, while giant company blocs, called Megacorps, hover around these nations like scavengers, controlling commerce and wielding enormous power under the leadership of a mysterious council, the Directorate.
The animosity among the different nations and the Megacorps is at its strongest on the Grid. Every year, the great powers of the Orikos send their finest warrior to compete in order to prove their power. The winner's host gains influence and notoriety, while the victor is awarded fame and fortune. The losers pay briefly with their lives before the Respawners throw them back into the fray. Who will be this year's champion?
Grid Masters is influenced by Megaman Battle Network and Super Smash Brothers.
Game Features Currently Available
5 unique characters
Team deathmatch mode
Single player and co-op arcade mode
Server list to find multiplayer games (in early testing)
Local or online play, up to 4 players!
Windows support
4 levels of bot difficulty
Full Game Release Goals
Mac OS X and Linux support coming soon
Many more characters
Match mutators
Single player and co-op endless mode
Controller Support
2 players on keyboard
Xbox-like gamepads
If demand exists, other gamepad types
Minimum:
OS: Windows Vista SP2

Memory: 1024 MB RAM

Graphics: Card Supporting OpenGL 3 or higher

Storage: 250 MB available space