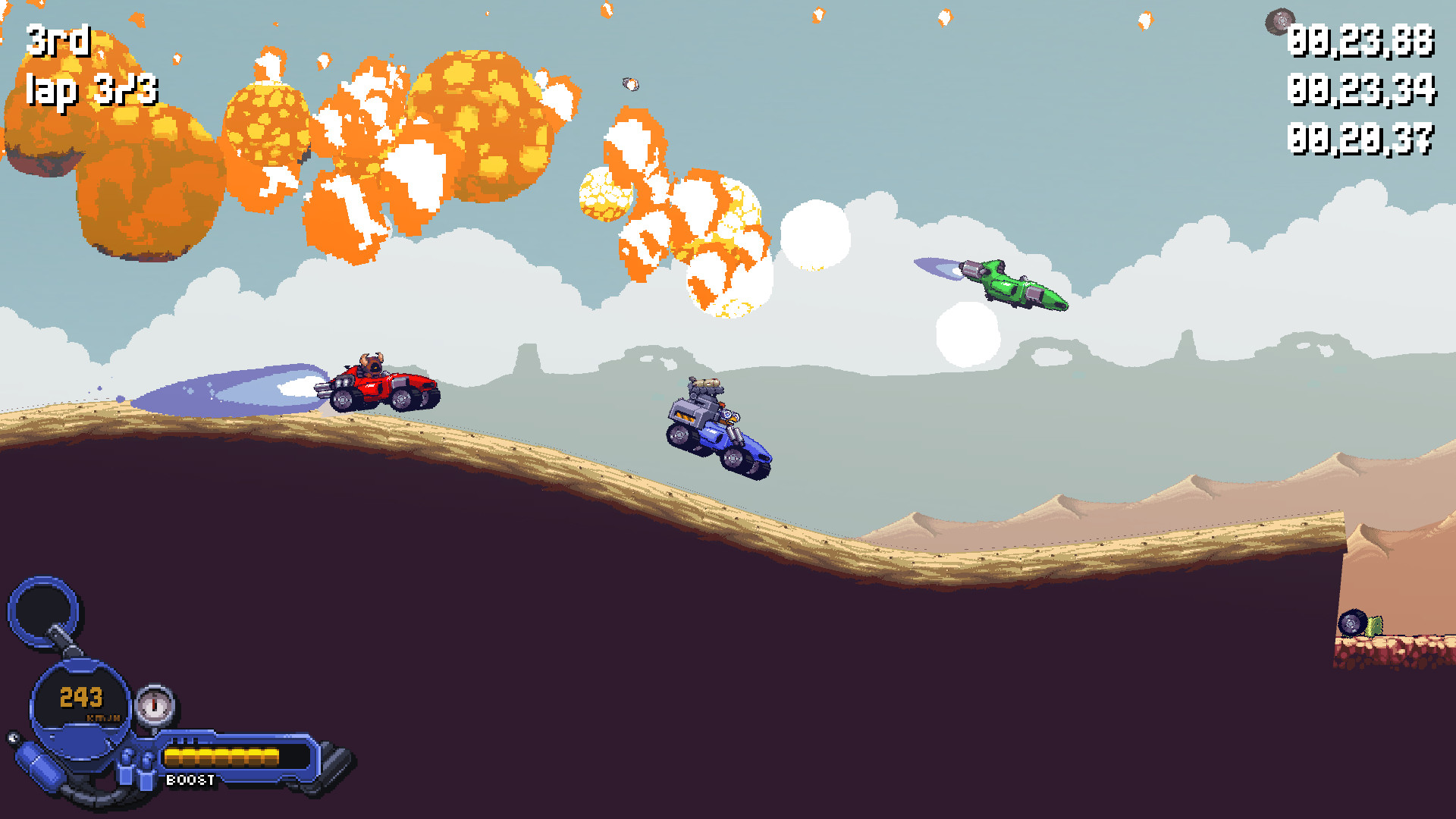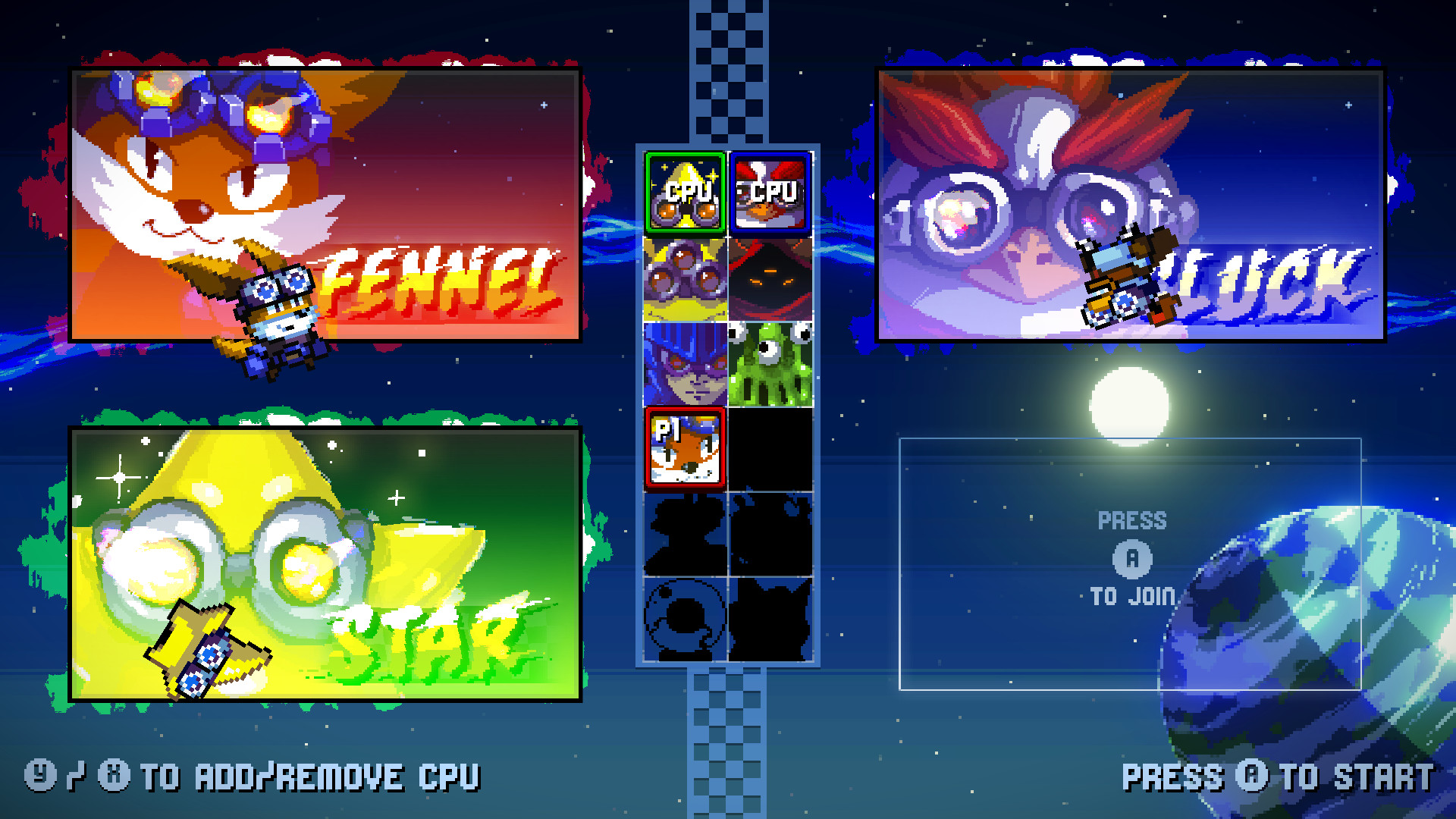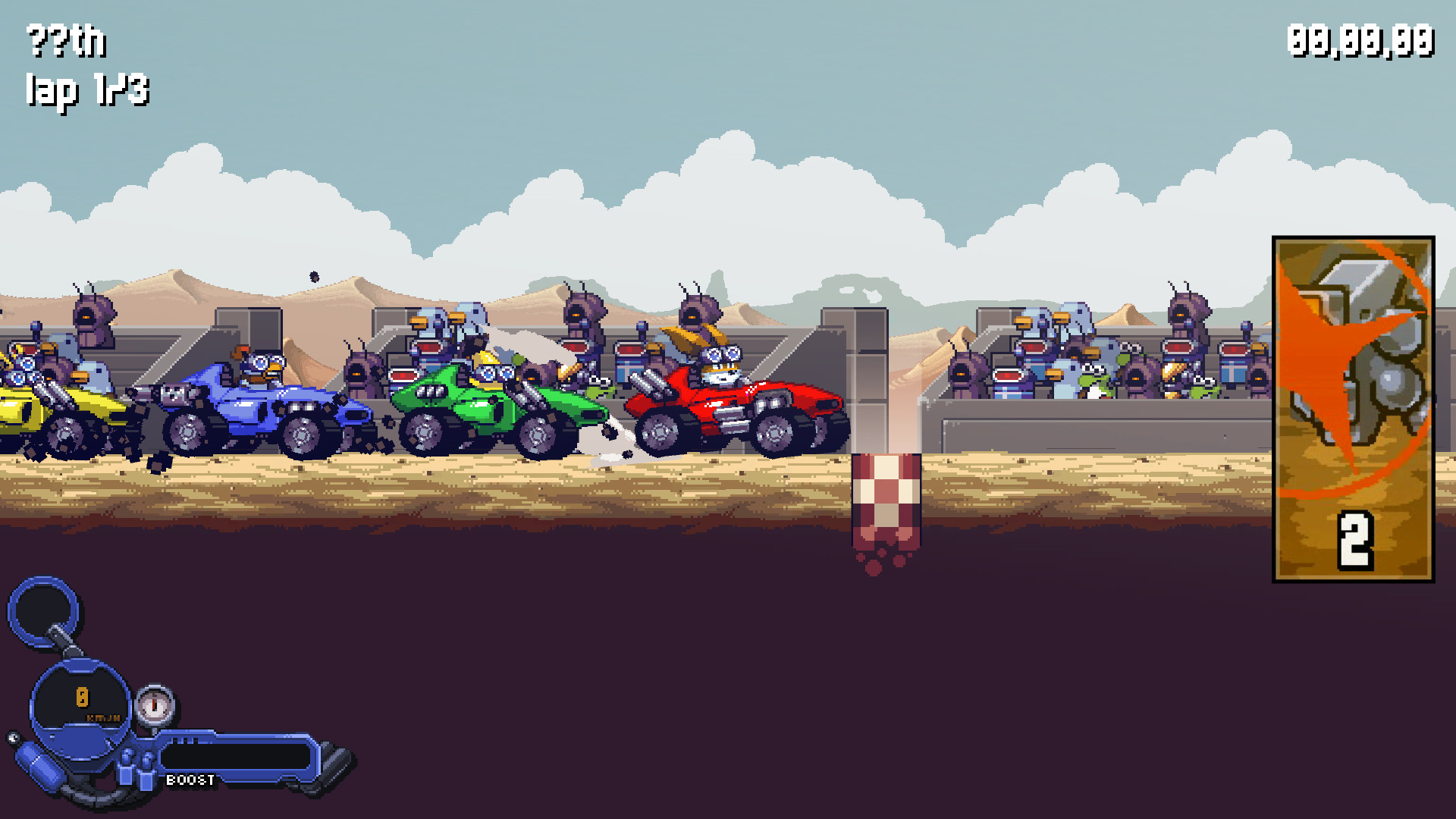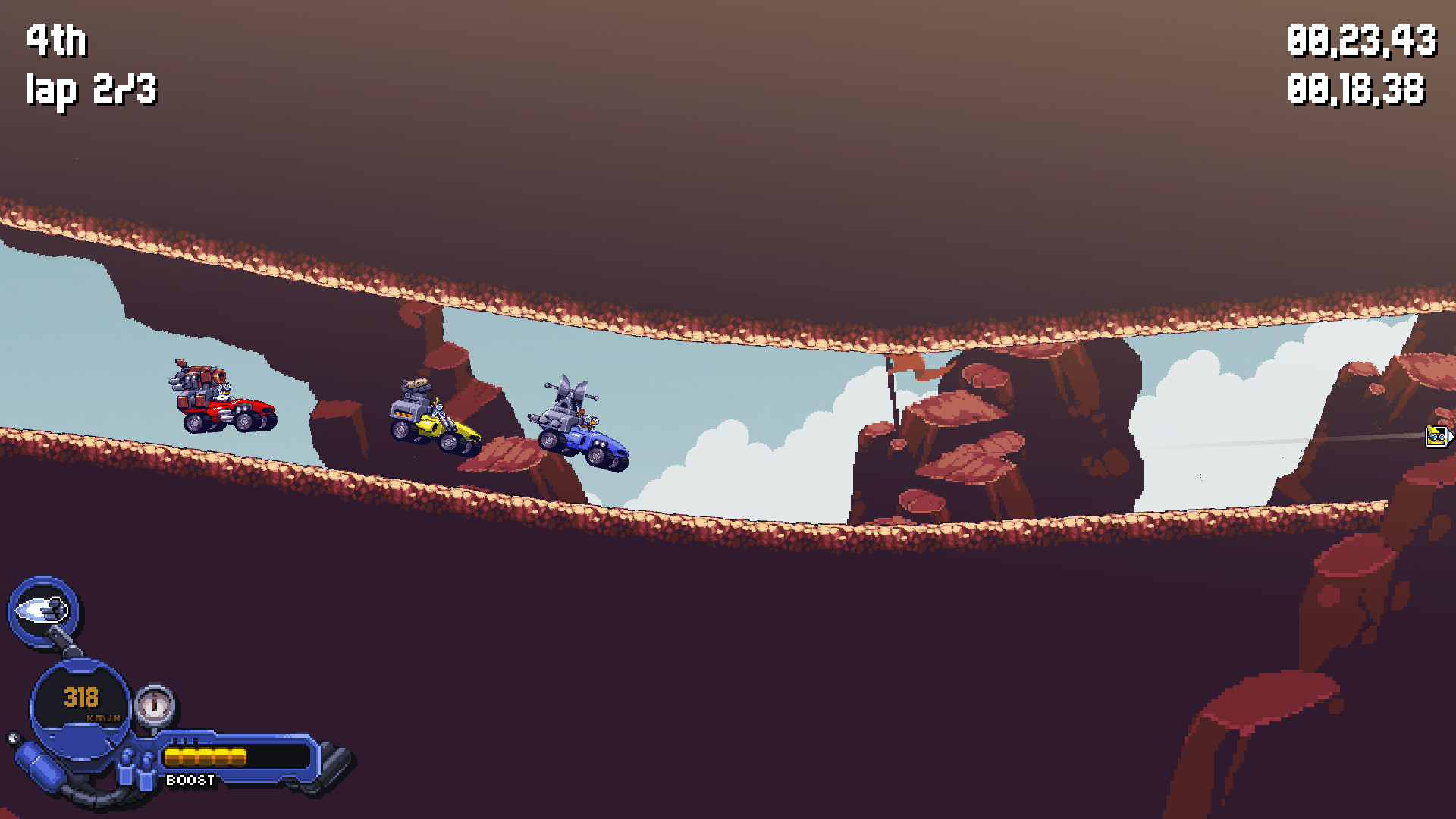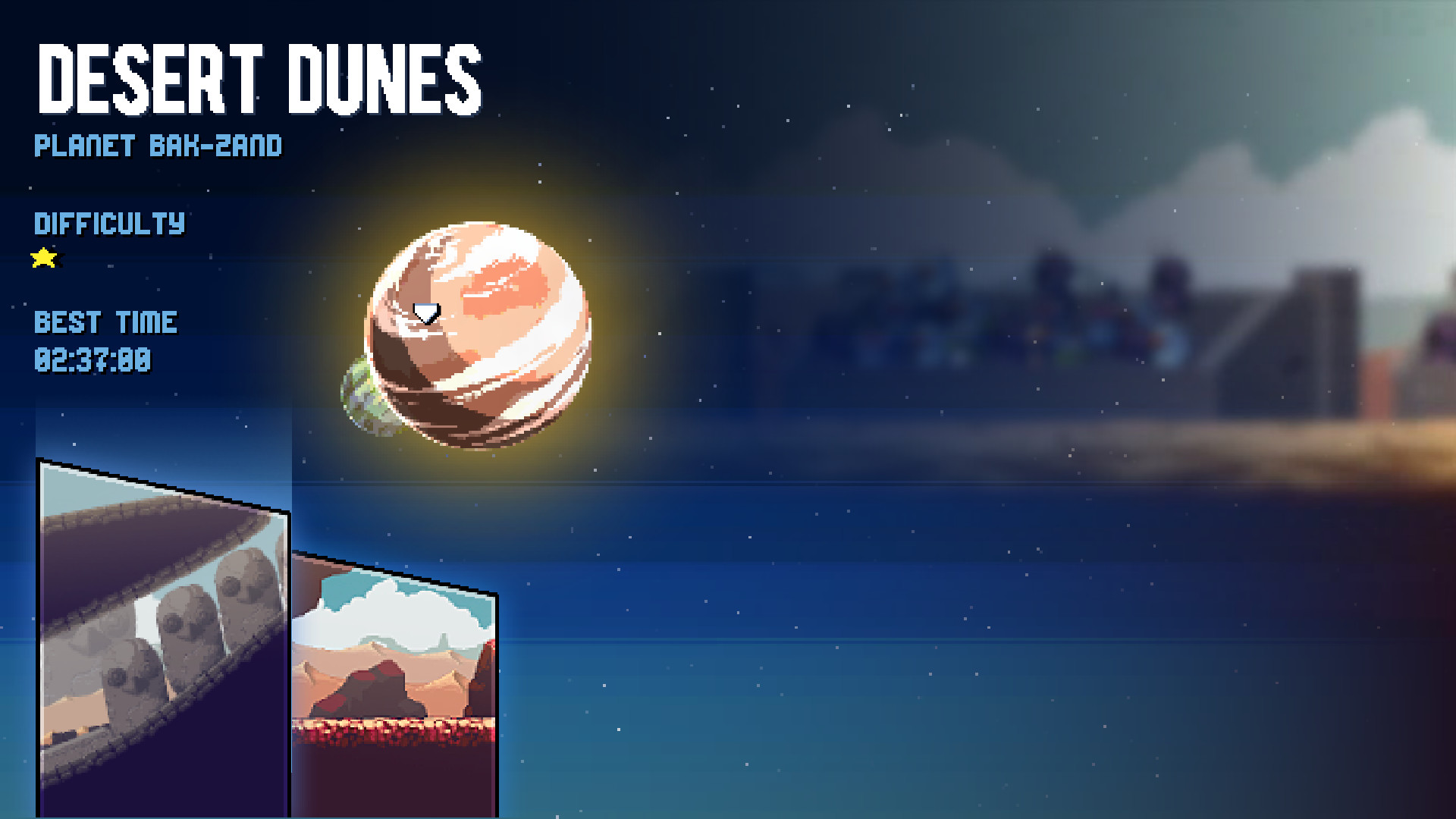 Download links for Intergalactic Road Warriors PC game
How to download?
About the game
Intergalactic Road Warriors
is a side scrolling combat racing game set in outer space. A violent grand prix which takes place on a wide range of planets. You have been invited to join this intergalactic tournament, a battle royale to the finish line. Eviscerate opponents in glorious explosions, pass them through black holes or copter your way overhead.
If you win this tournament, you'll be set for life. Maybe that's why it attracts so many racers from all over the galaxy. You'll start with your shitty car and unlock better parts, guns, car paints, decorations by winning races and eviscerating opponents on the battlefield race track.
In terms of full disclosure as stated in MEGACOORP's Intergalactic Trade and Digital Distribution Treaty we hereby provide what's included in early access at this stage.
(Current) Early Access Features


Intergalactic racing chaos: Fully featured racing including boosts, steering, jumping and firing deadly powerups.


Crazy powerups: Teleport to a random racer by using the

portable black hole, jam everyones screen with the

scrambler, fling your card forward with the

superboost, refill your boost bar with the

quickflip, fire a

seeker missile at the unsuspecting car in front of you and show off your coolness by driving in first and enabling

S.W.A.G.


Local multiplayer: Compete against your friends with up to 4 player split screen multiplayer, show them who's boss.


Time Trials: Put down the best time on the intergalactic (steam) leaderboards.


Singleplayer VS bots: Practice against bots to make sure you get hold of that precious S.W.A.G. once you play against your friends.


Over 4 racetracks! (5 to be exact): Five race tracks which take place on the deserted sand planet BAK-ZAND, ice planet DUOK-7 and lava planet ORDEAL.


Characters: 8 characters to choose from, one more visually appealing than the other!
Planned Features


Singleplayer story mode: Experience what it means to be competing in the grandest tournament of all tournaments, upgrade your car, unlock new parts along the way and discover that this was never really just about racing...


Online multiplayer: Competitive online multiplayer, put your skills to the test versus other extra terrestrial life forms. Climb the ranks and become the reigning champion.


Even MOAR crazy powerups: Cluster bombs, tesla coils, grappling hooks, instant ramps and flamethrowers. Remember... no rules.


Advanced car customisation: Pimp your ride with unlocked parts, put on that new exhaust and adjust your suspension to deal with that sticky track on HOTGUEL ZX-7.


Loads of tracks on different planets: Every tournament new tracks arise, dealing with sandworms, loopings or reversed gravity? Why the hell not.


Track editor: Who are we to think that we discovered every single planet out there?, MEGACOORP is always looking for new dangerous planets to organise their tournaments on.
Minimum:
OS: Windows XP SP2+

DirectX: Version 9.0