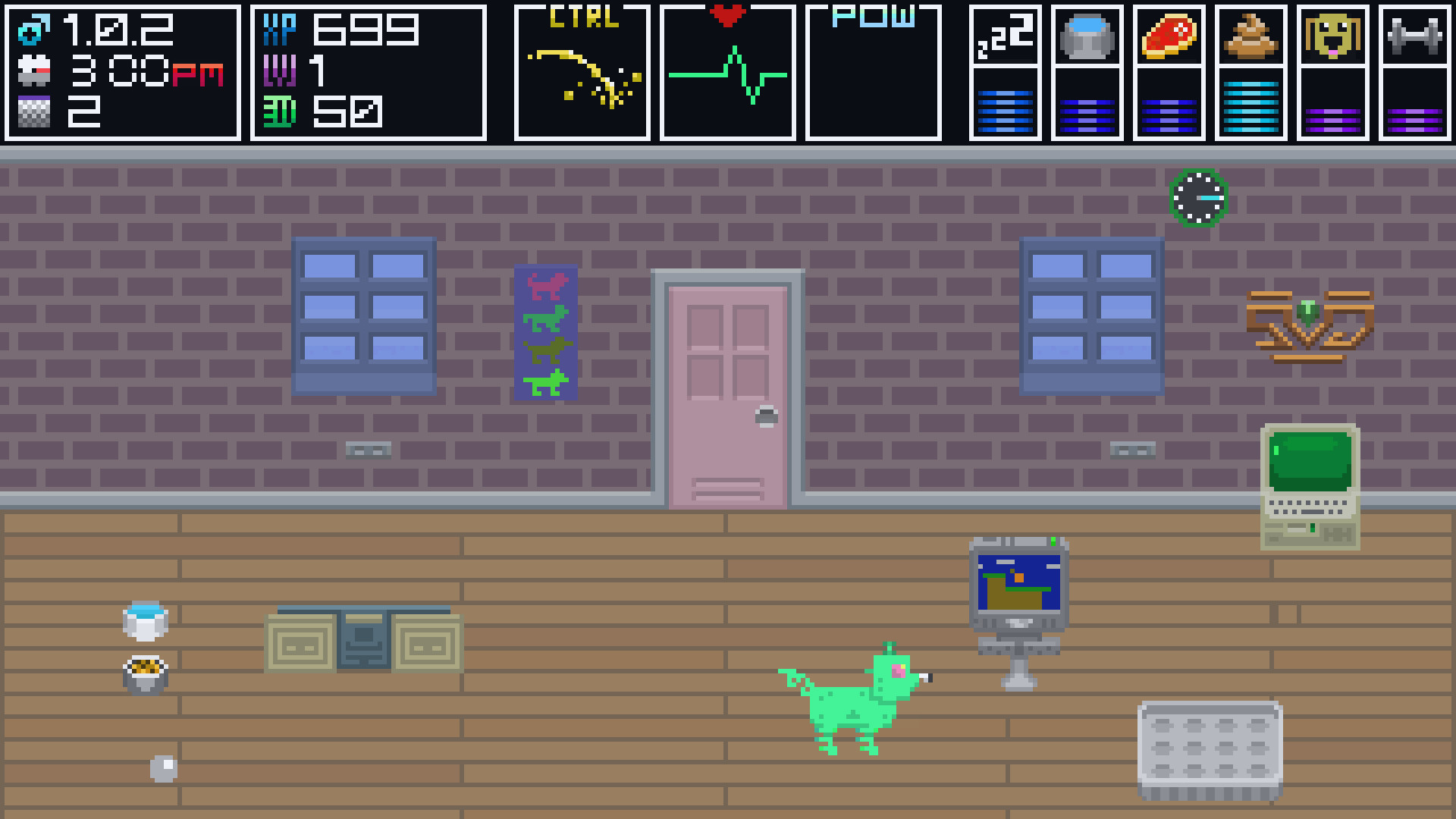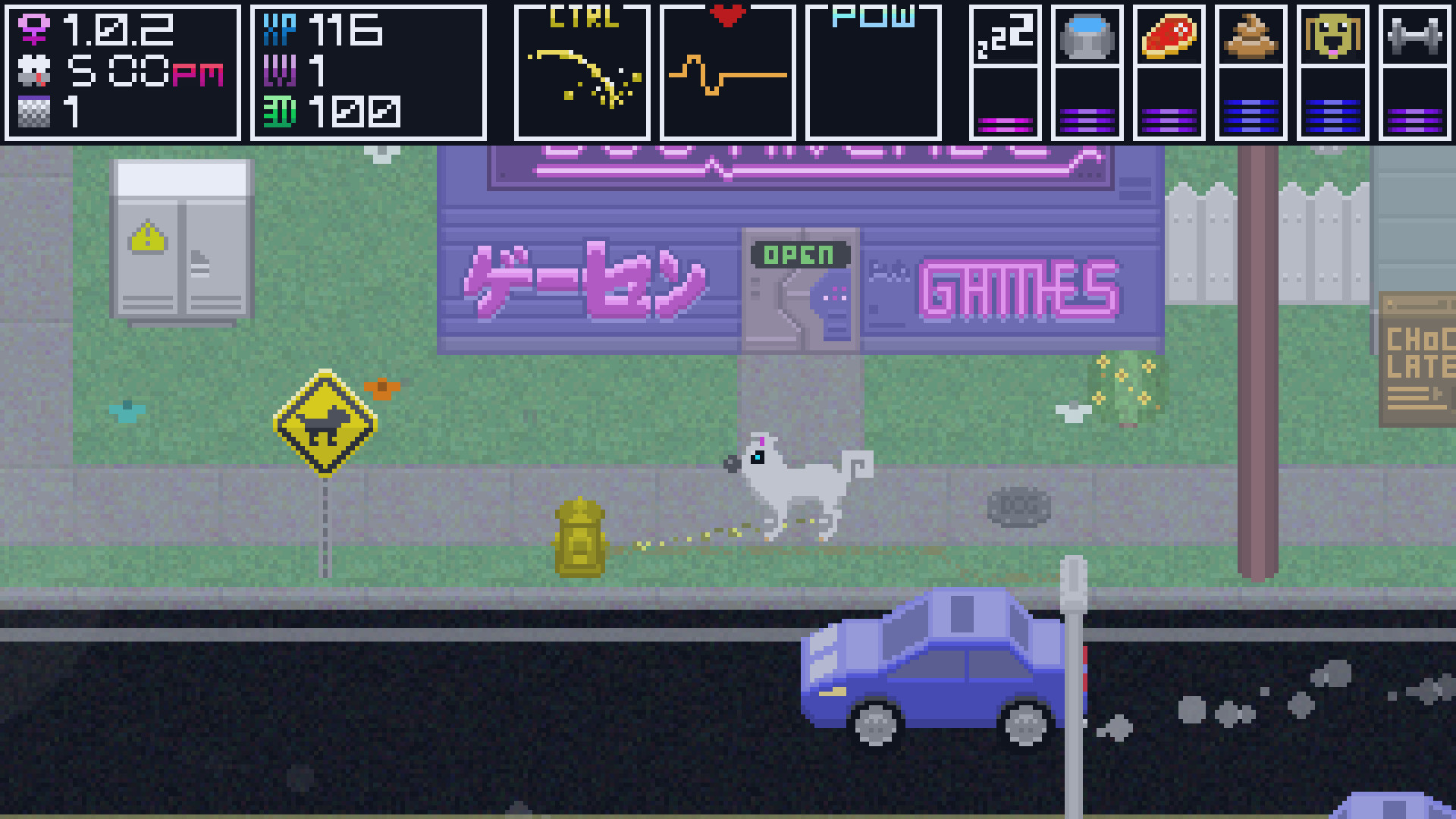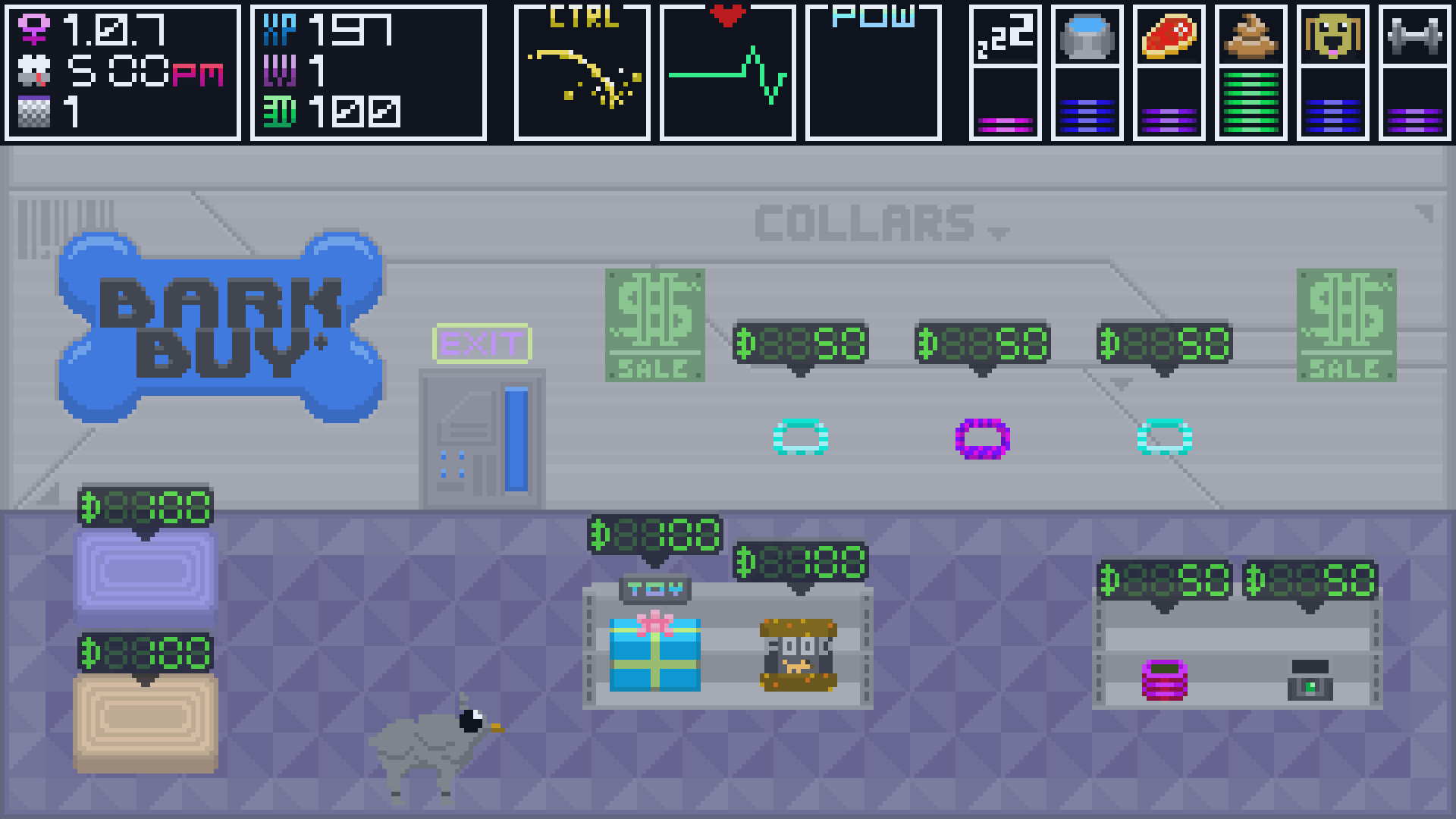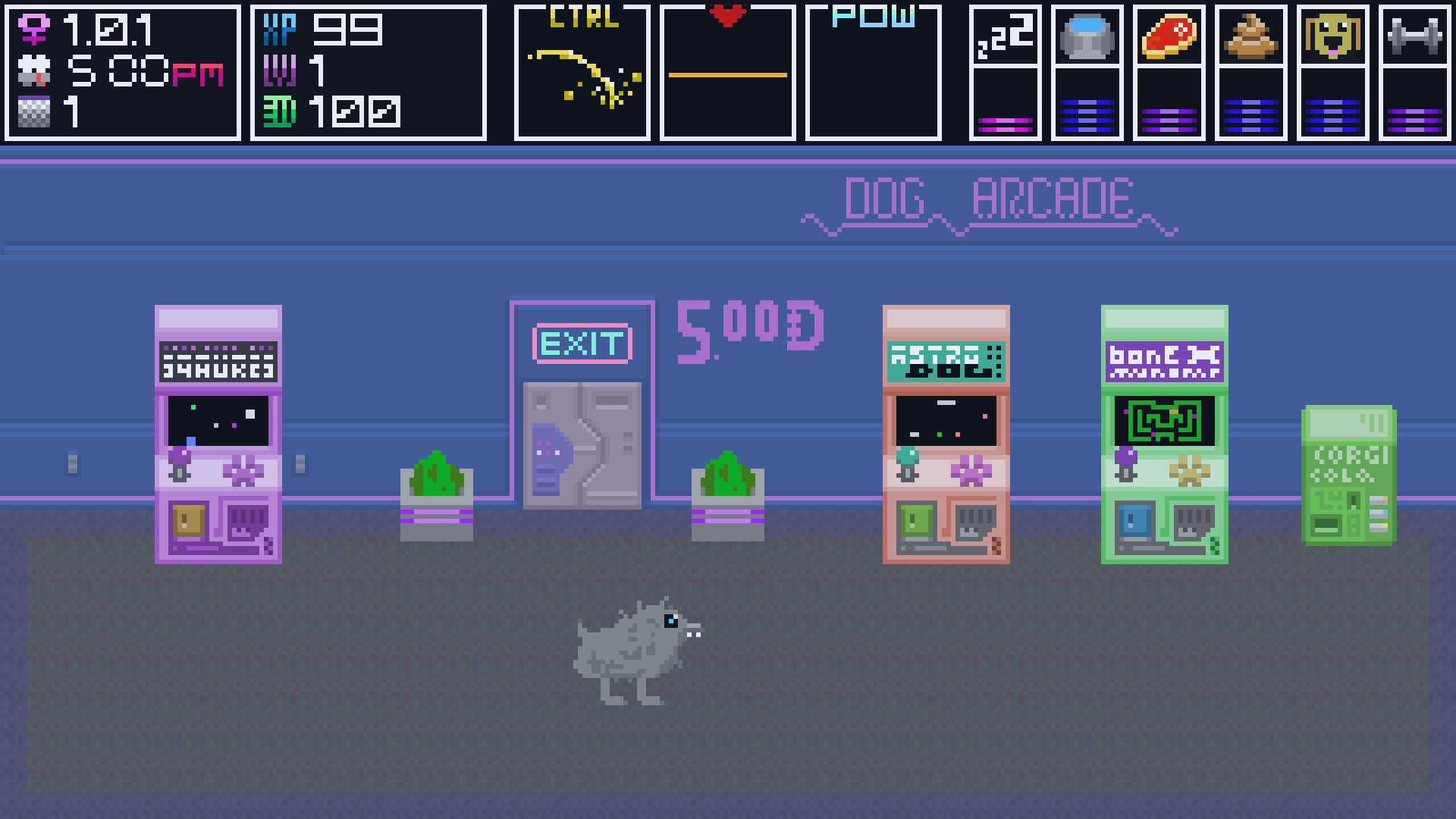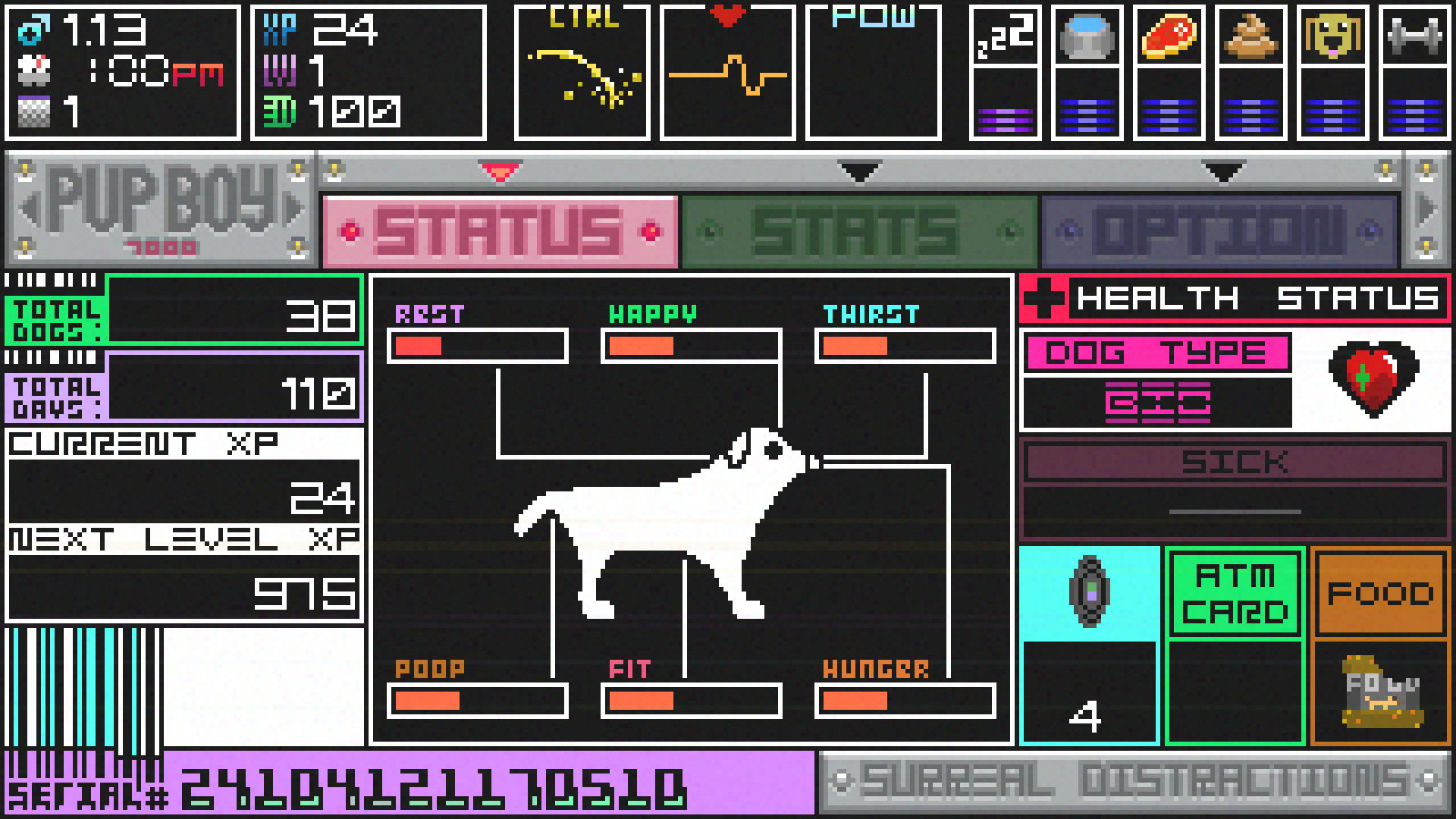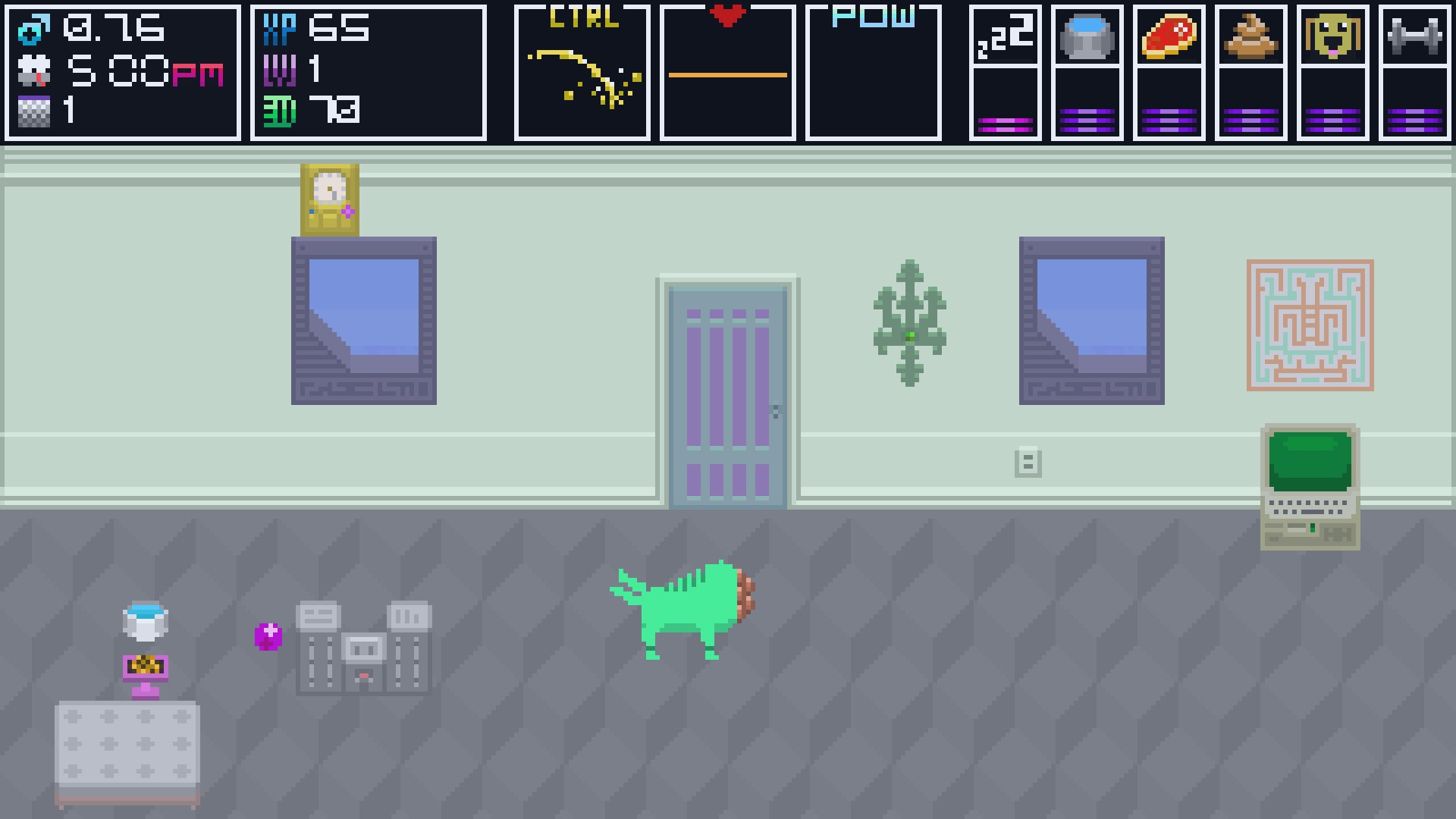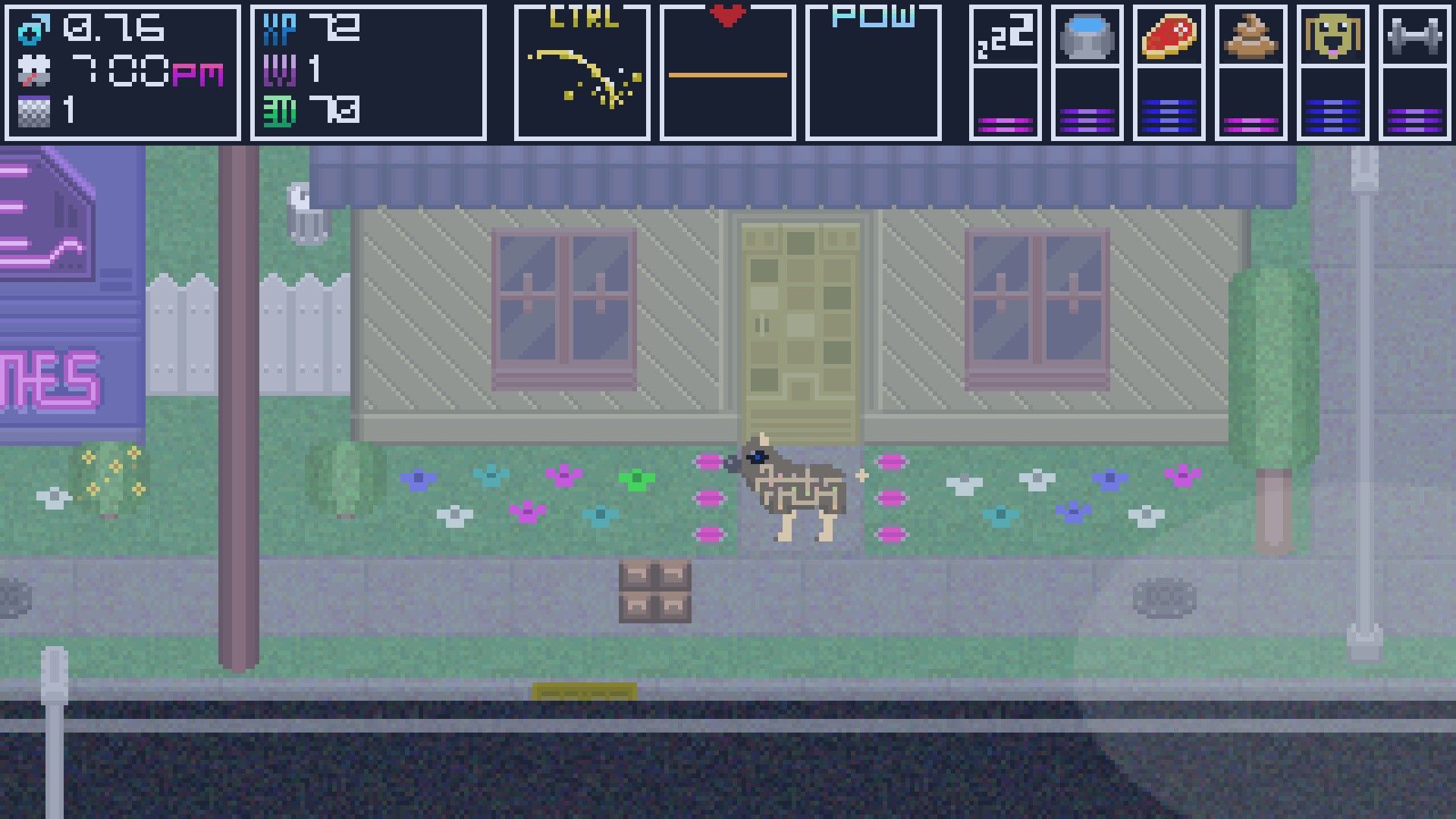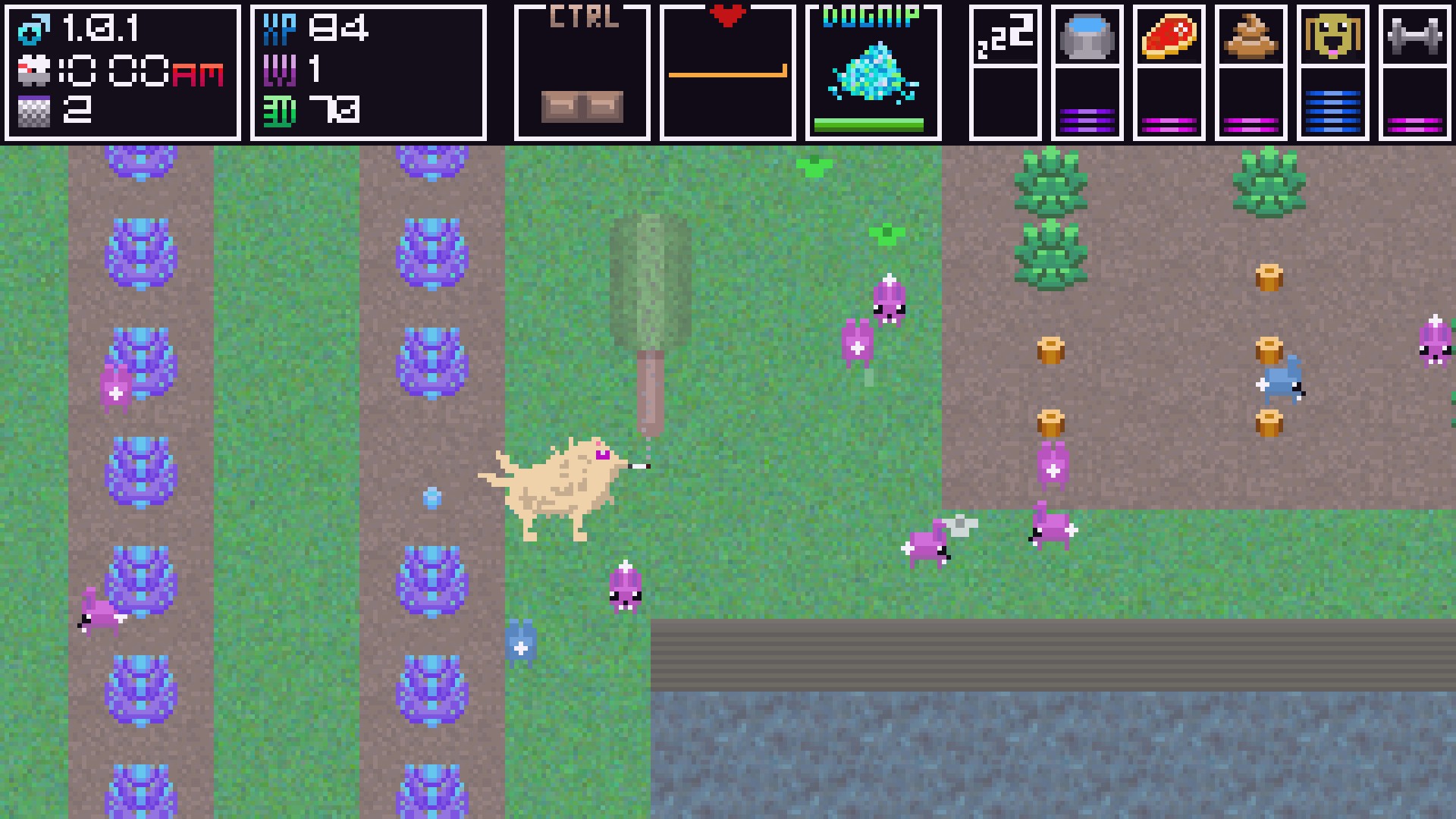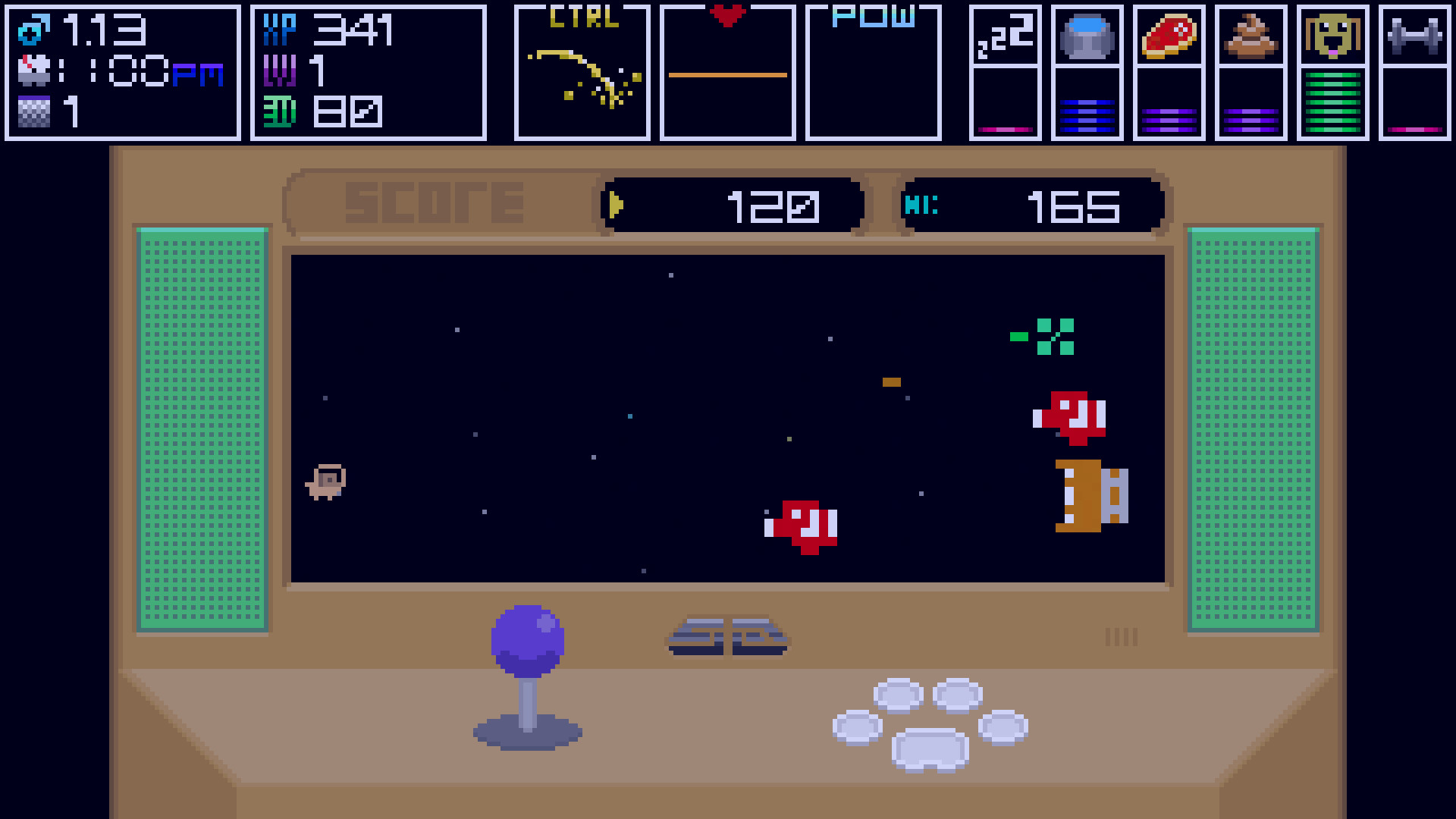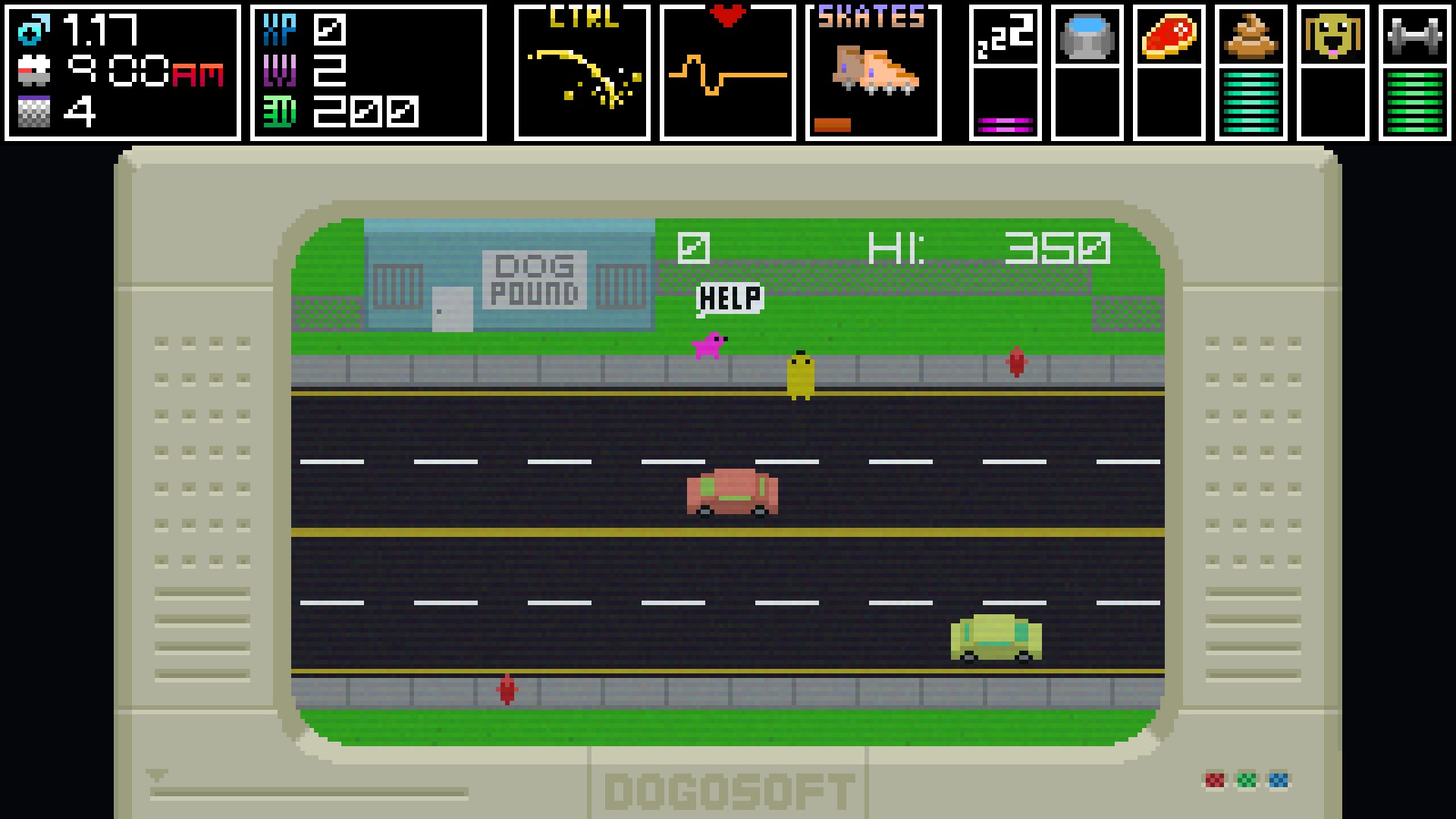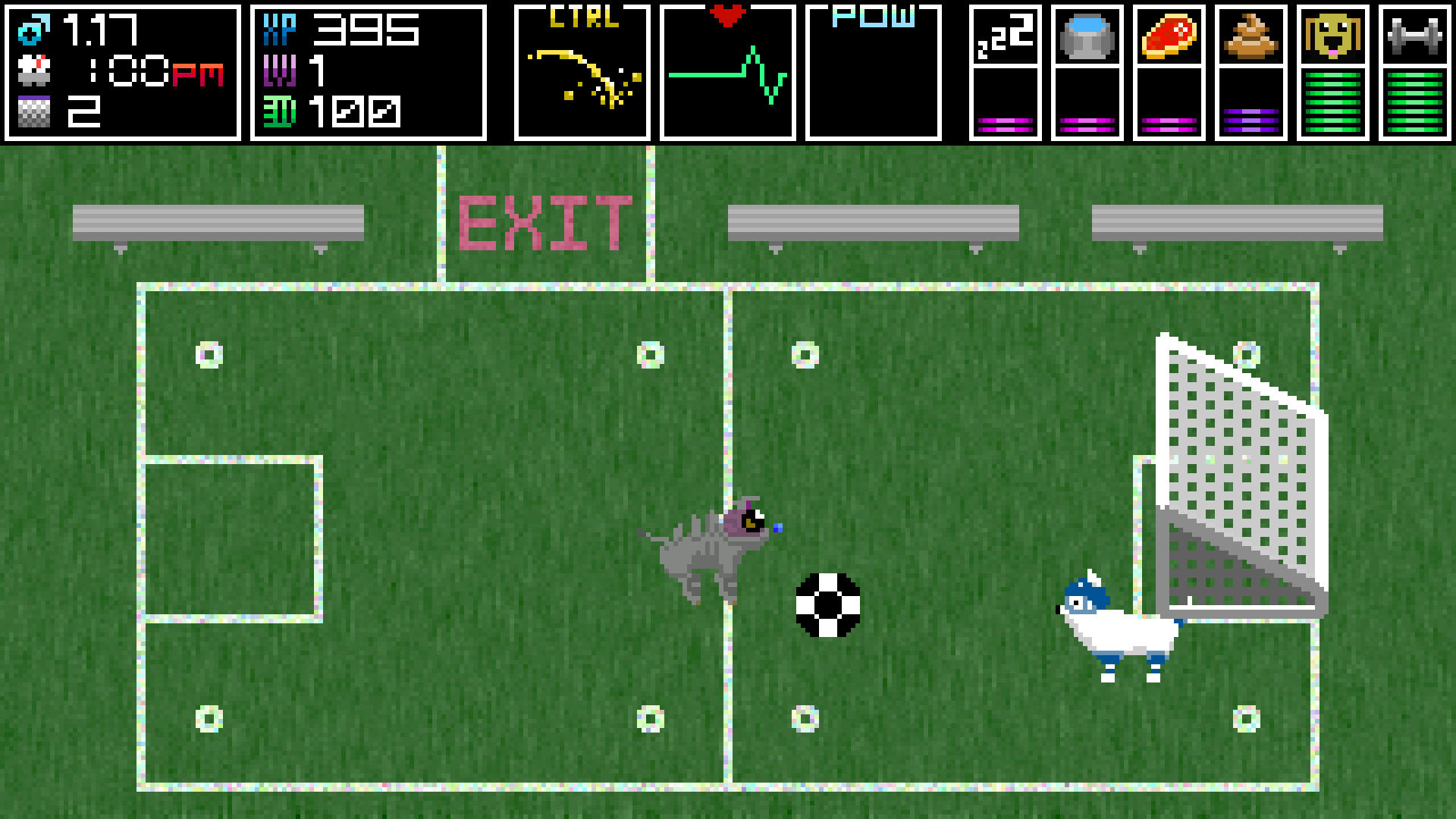 Download links for Domestic Dog Simulator PC game
How to download?
About the game
Become a randomized dog in a randomized house and survive the harsh domestic life! Explore the city and interact with the world for discover items and secrets. Play, eat, drink, and sleep, remember to take care of yourself or else you will die. Play frisbee, dig up bones, and shop at various retail stores. Stay in a good mood, level up and buy new toys! Play however you want, piss on everything, blow up cars and hydrants with explosive poop, earn money and try to fill your house up with toys and gadgets.
Over
300,000,000
possible dog combinations!
[FEATURES]
Virtually unlimited combinations of dogs and houses
Pee on stuff! Use it as a weapon or to mark your territory
Chase Squirrels
Eat your own poop
Free DLC and updates for life!
Try not to get fleas!
Get enough food, water, fun, exercise and sleep to stay healthy and alive
Visit Dog Arcade to play BoneMuncher and other retro classics
Play with other dogs and animals
Shop at stores like Dog Depot, Bark Buy, and Gadget Store
Enjoy the effects of special powerups like iced coffee, explosive poop, or roller skates
P.U.P. Boy 7000 - instantly view detailed stats and status of dog and change options
Explore town and surrounding areas for secrets & new ways to earn XP
Tons of toys to play with
Equal representation of male and female dogs
Day/night cycle
Listen to music on your iPaw'd, find new records across the land to unlock music
[MILLIONS OF DOGS]
Take control of labs, robot dogs, alien dogs, huskies, hover dogs, VR dogs and more!
Types of Dogs include: Biological, Alien, Robot, Ghost, & Alien
Embrace yourself and level up or delete yourself and start a fresh life as a new dog in a new home
[MINIGAMES AND ACTIVITIES]
Rob a dogfood warehouse and never go hungry again
Play frisbee
Herd sheep
Dig for bones and money
Explore the cemetery and try to uncover secrets, beware of ghost dogs
[CUSTOMIZE YOUR HOME]
Use your hard-earned dogcoins to buy gadgets, art, and more for your home
Buy an old cheap tube TV, or save up for a plasma
Purchase a range of stereos from boomboxs to electrostatic towers
Go to Dog Depot to modify your wallpaper, floors, windows, and door to suit your style
Visit Barkbuy (petstore) to buy a new bed, food bowls and more!
[COOL POWERUPS and WEAPONS]
Find a pair of Rollerskates to zip around town
Eat some chocolate to acquire explosive poop
Get high on Dognip
[CUSTOMIZE YOUR LOOK]
Change your collar
Go to the Paw and Spray for a new coat of fur
SPECIAL NOTE:
This game is experimental and will be updated over time. There may never be a final version. There is Free Content in the works!
NOTE: Some profits may go towards purchase of an actual dog
WARNING: Contains mild violence and drug use
PHOTOSENSITIVE SEIZURE WARNING:
A very small percentage of people may experience a seizure when exposed to certain visual images, including flashing lights or patterns that may appear in video games. Even people who have no history of seizures or epilepsy may have an undiagnosed condition that can cause these "photosensitive epileptic seizures" while watching video games.
These seizures may have a variety of symptoms, including lightheadedness, altered vision, eye or face twitching, jerking or shaking of arms or legs, disorientation, confusion, or momentary loss of awareness. Seizures may also cause loss of consciousness or convulsions that can lead to injury from falling down or striking nearby objects.
Immediately stop playing and consult a doctor if you experience any of these symptoms. Parents should watch for or ask their children about the above symptoms - children and teenagers are more likely than adults to experience these seizures.
The risk of photosensitive epileptic seizures may be reduced by taking the following precautions:
Play in a well-lit room
Do not play when you are drowsy or fatigued
If you or any of your relatives have a history of seizures or epilepsy, consult a doctor before playing.
[THANK YOU FOR CHECKING OUT DOMESTIC DOG!]
Minimum:
OS: Microsoft Windows XP / Vista / 7 / 8

Processor: 1.2 GHz processor

Memory: 2 GB RAM

Graphics: DirectX 9-compatible graphics card with at least 32MB of video memory

DirectX: Version 9.0c

Storage: 400 MB available space

Sound Card: Onboard
Recommended:
OS: Microsoft Windows XP / Vista / 7 / 8

Processor: 1.4 GHz processor or faster

Memory: 2 GB RAM

Graphics: DirectX 9-compatible graphics card with at least 32MB of video memory

DirectX: Version 9.0c

Storage: 400 MB available space

Sound Card: Onboard or better