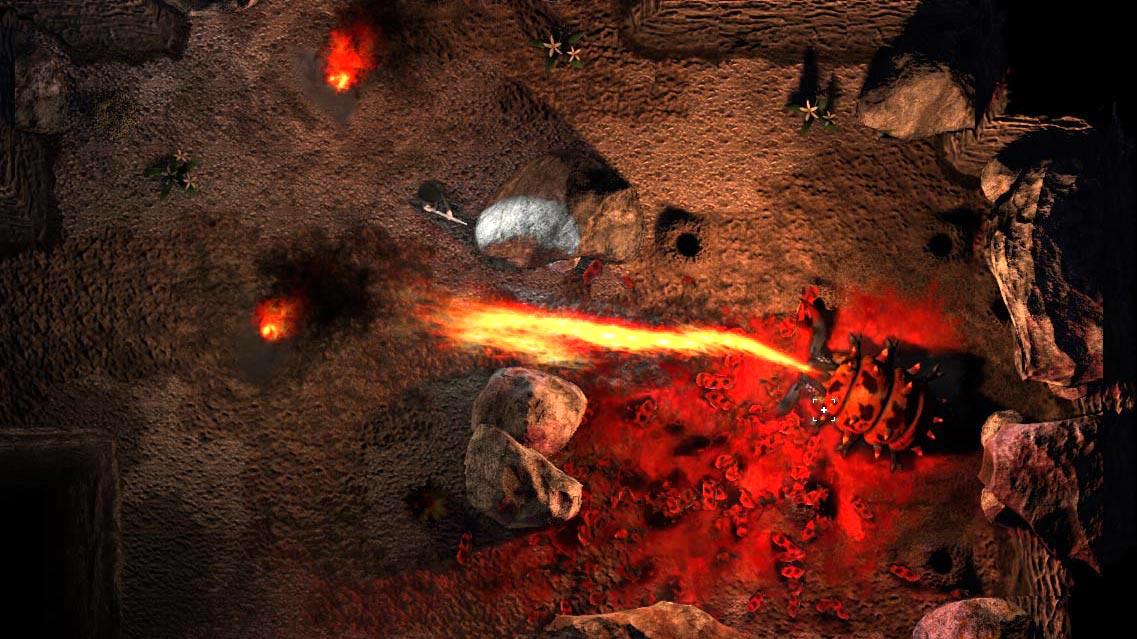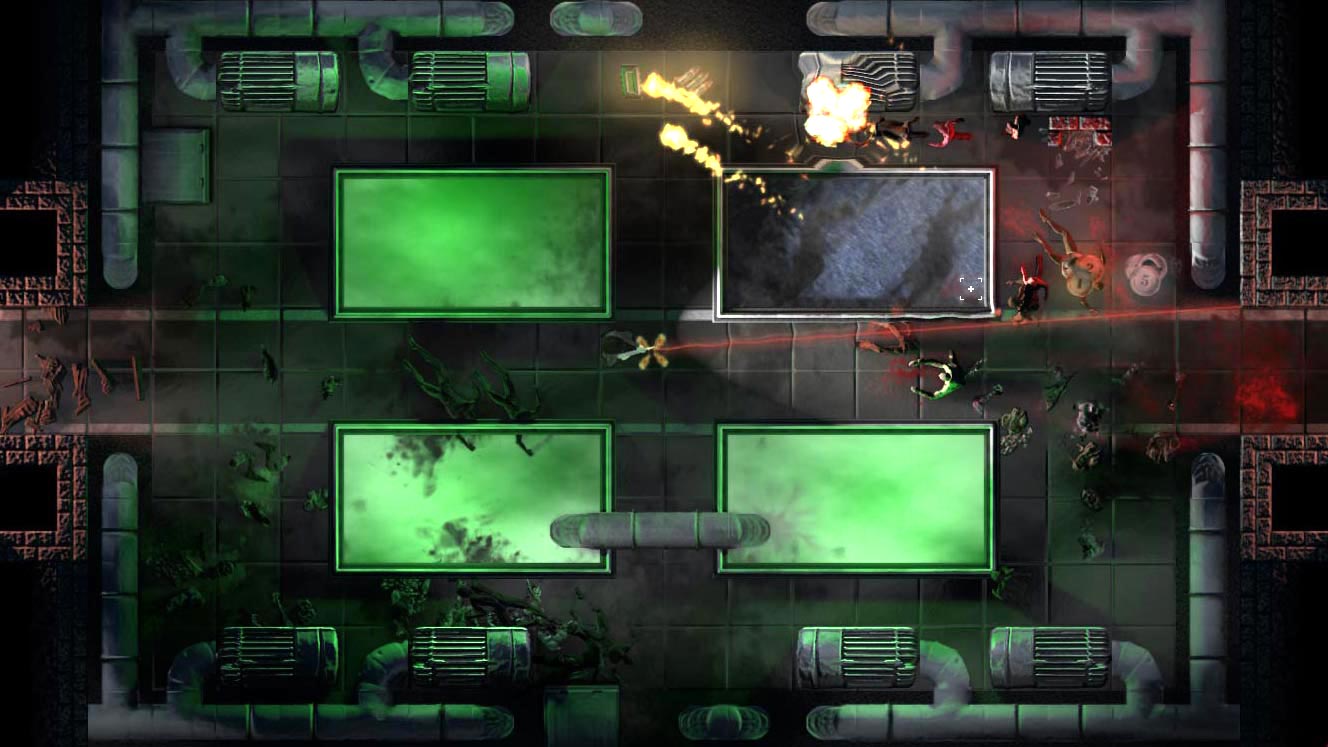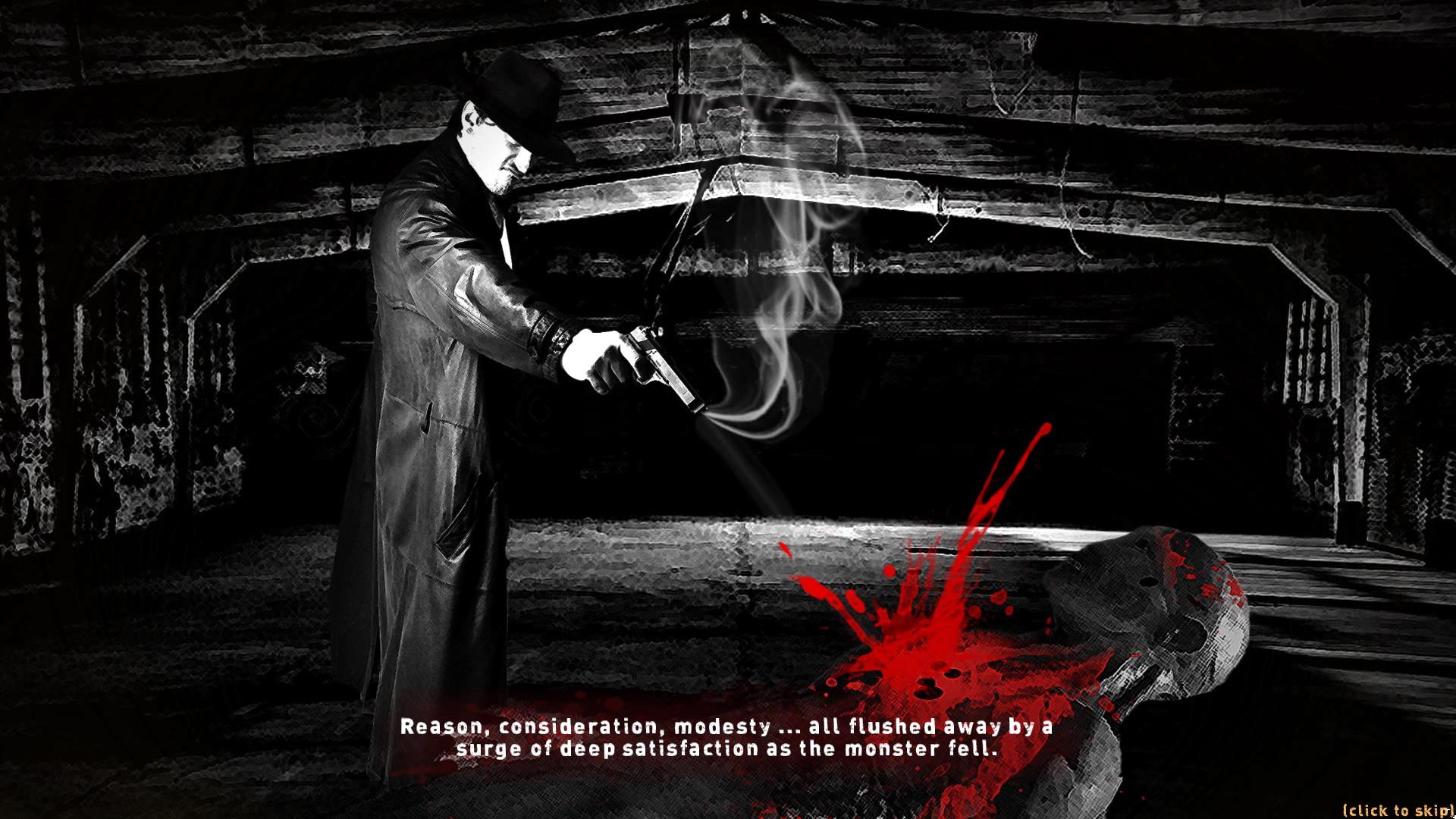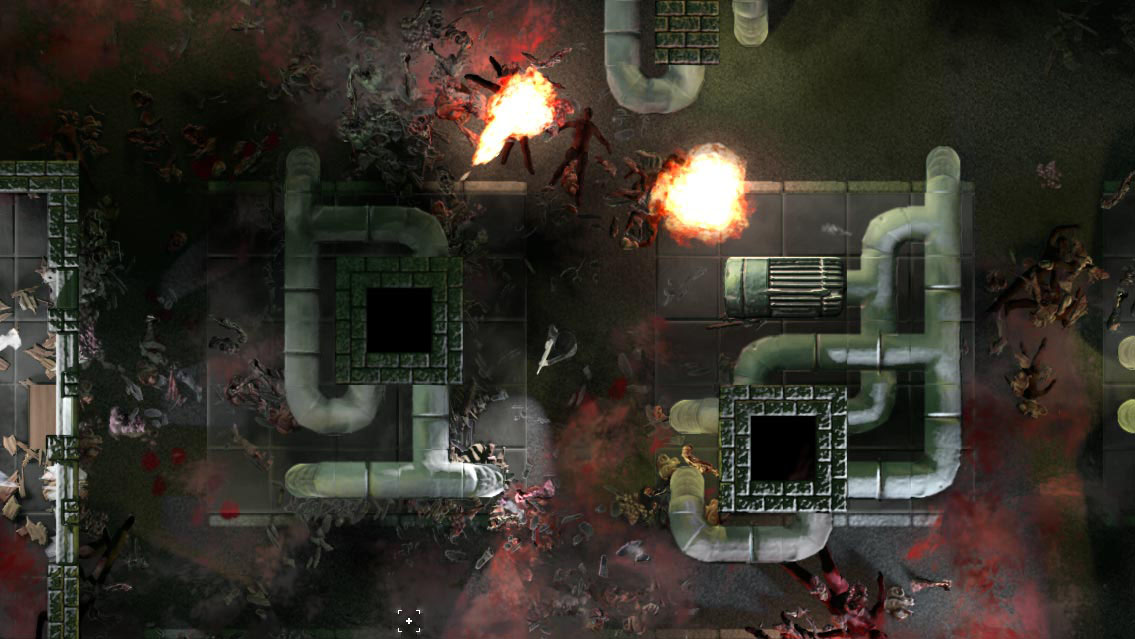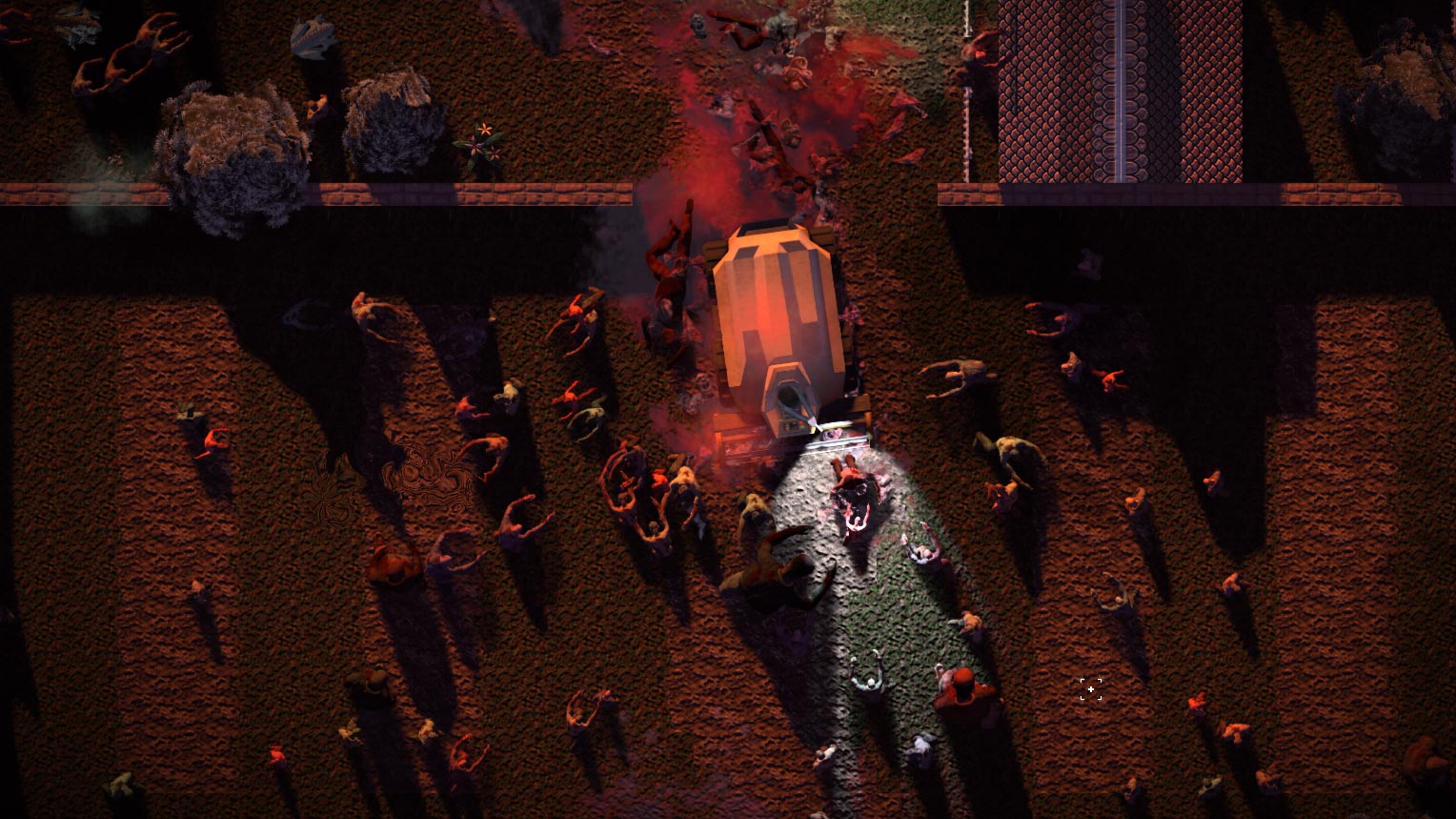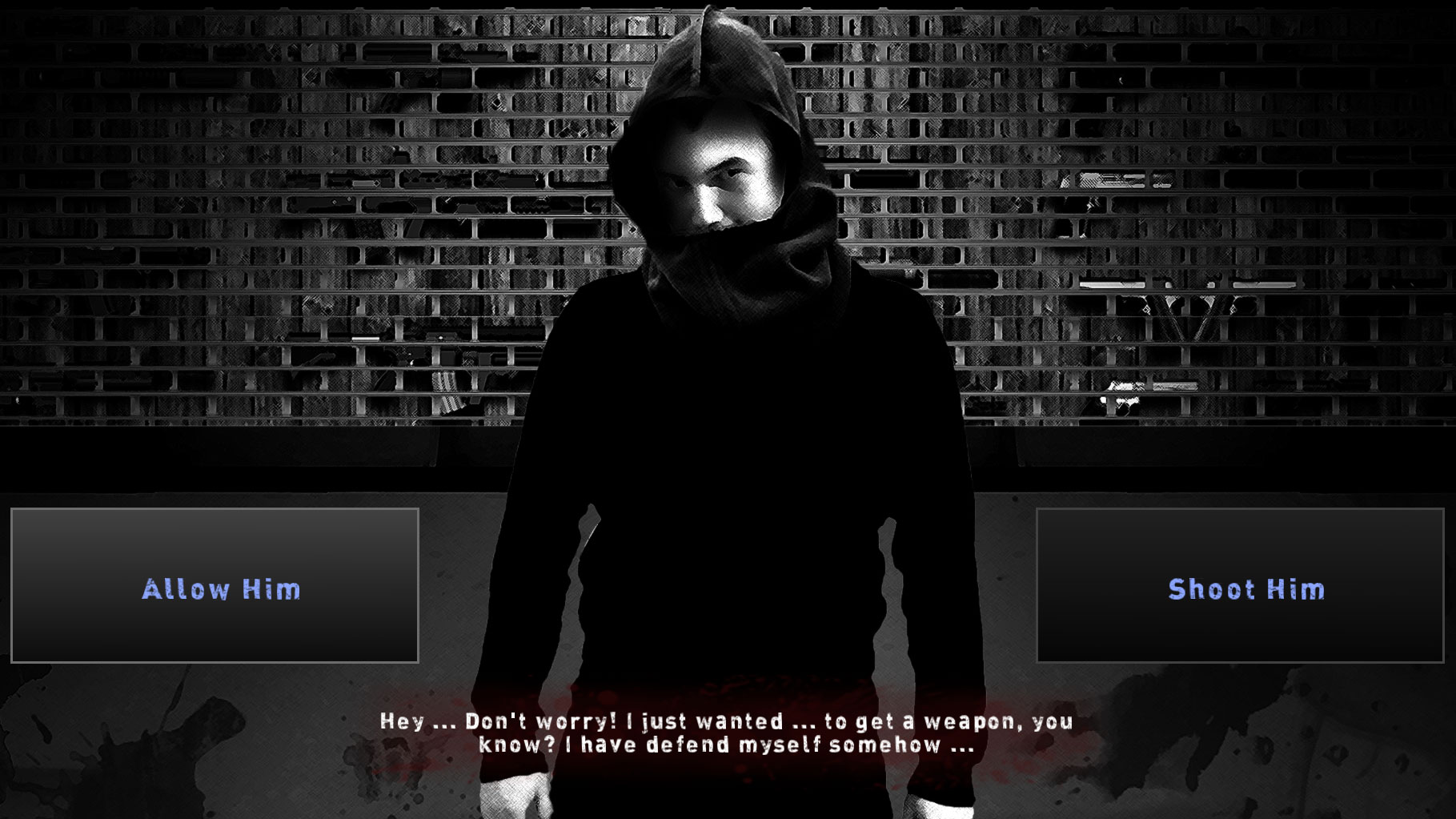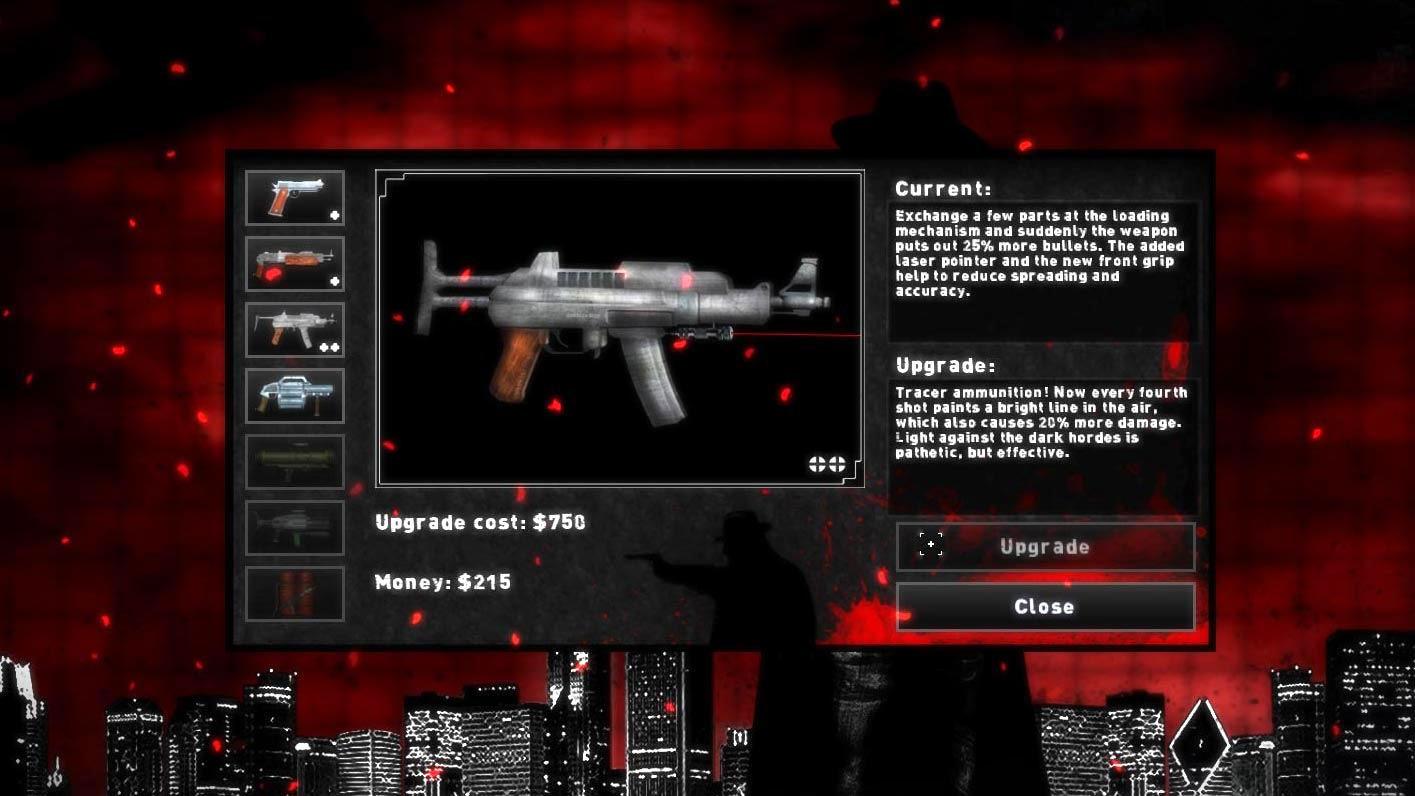 Download links for Splatter - Blood Red Edition PC game
How to download?
About the game
Splatter is a top-down-shooter with a film-noir-singleplayer-campaign, challenging fights against all kinds of monsters, gory splatter effects and destructible level environments. Meet real cool characters with quests, engage boss fights and upgrade your weapons. You also get stylish cutscenes, actions sequences, secret collectibles and an arcade survival modus with worldwide leaderboards to compete with your friends.
Use light to create breathing space in battles and to expose hidden weaknesses of your enemies. Explore the surroundings to find new weapons, resources and secret areas. Spend the money you got to upgrade your guns and unlock new weapon features and discover the best tactics against the variety of monsters.
Find out what happend to Max in the story mode, spanning 16 levels, quests, fully voiced NPCs and dialogs and animated cutscenes. You're standing alone amongst the inhabitants of a modern city which suddenly took a turn for the apocalypse. Humanity isn't exactly worth saving, but you might end up doing it anyways.
Try to beat the Highscores in the Survival Mode or gather up to 4 friends in front of your computer to co-op against the horde.
Key Features
Topdown shooter with challenging fights against all kinds of zombies and monsters
Film-noire-singleplayer-campaign with fully voiced dialogs, cutscenes, bosses, vehicles and side missions
Lights and Shadows add a tactical layer to the battles
A destructible environment to shatter, with occasional resources hidden inside
Upgradeable weapons gain new qualities and features with each level
Arcade game modes with online leaderboards pit you against your friends' scores
Local multiplayer for upto 4 players with controllers, mice, keyboards... whatever you got there, you can use it
And lots of action, of course
Minimum:
OS: Windows Vista

Processor: 2x 2GHz with SSE2

Memory: 2 GB RAM

Graphics: SM3.0 GPU with 768MB memory, mobile/integrated GPUs might not work!

DirectX: Version 9.0c

Storage: 500 MB available space
Recommended:
OS: Windows 7

Processor: 2x 3GHz

Memory: 2 GB RAM

Graphics: NVidia Geforce GTX 470 or AMD Radeon HD 4850

DirectX: Version 9.0c

Storage: 500 MB available space