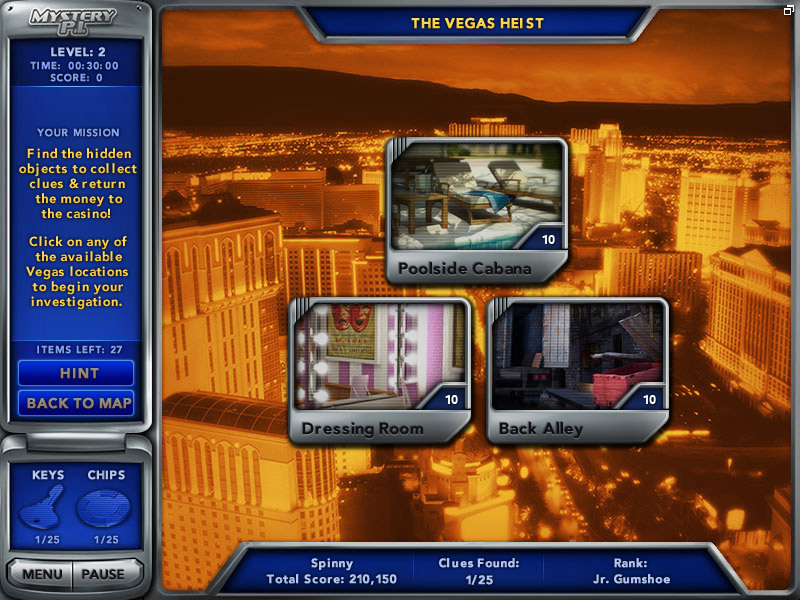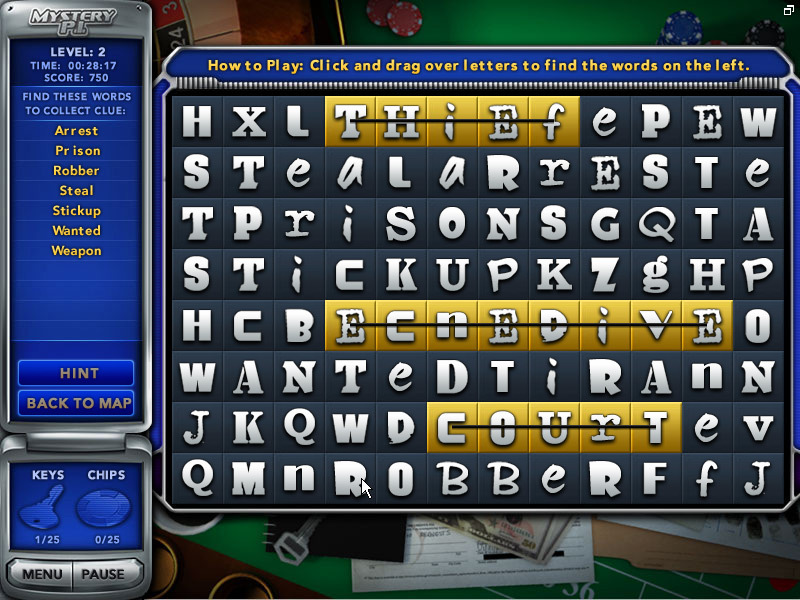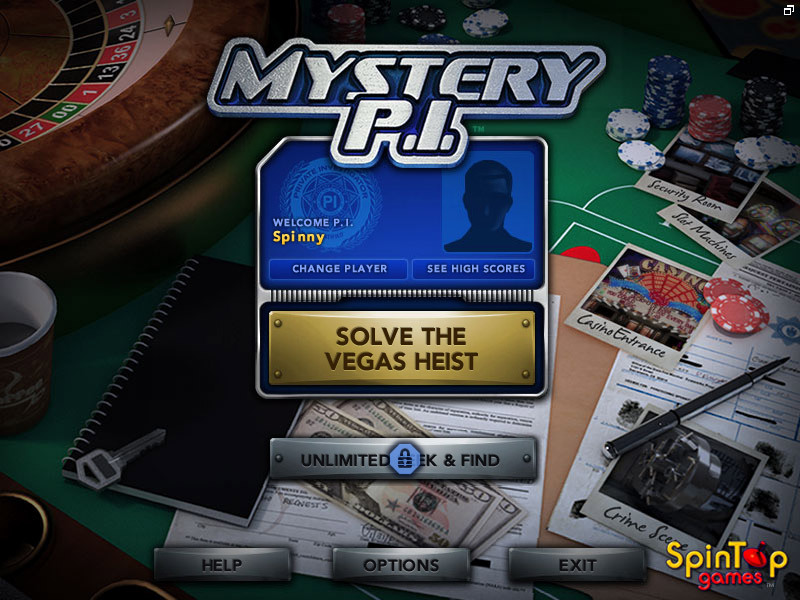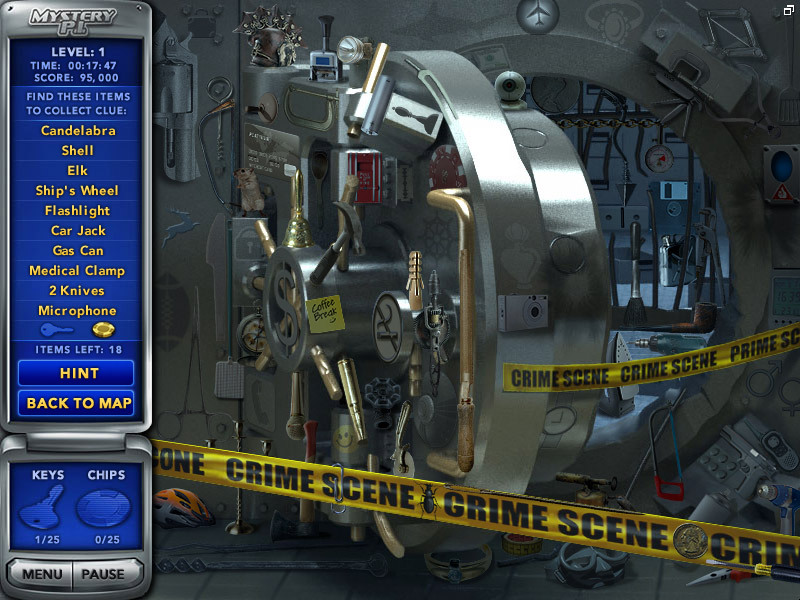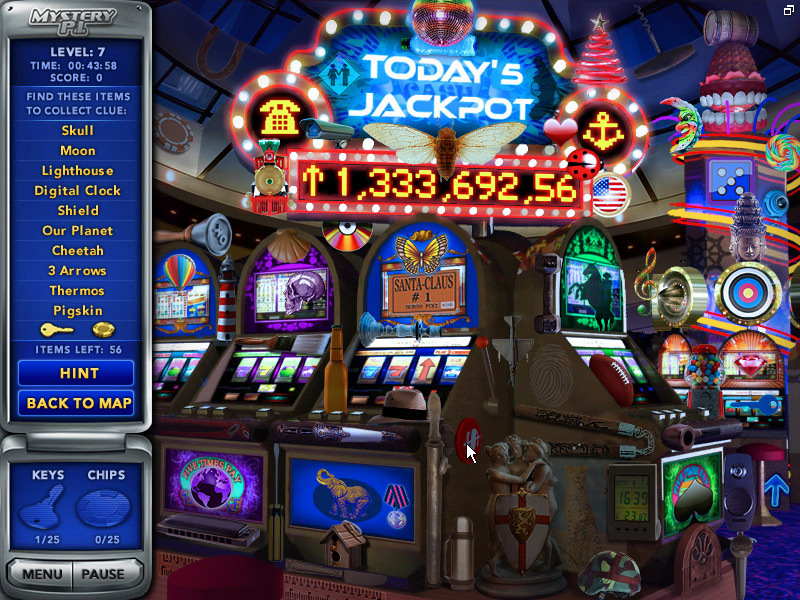 Download links for Mystery P.I. - The Vegas Heist PC game
How to download?
About the game
The heist of the century has just happened! You've been hired by the casino to find & return the stolen money before its grand opening in 16 hours. Search for over 2300 cleverly hidden objects in 25 intriguing locations to solve the Vegas Heist.
Two addictive ways to play: Vegas Heist mode and Unlimited Seek & Find mode. Collect all the hidden Keys and Poker Chips to unlock the bonus mode. Find the clues, solve the Vegas Heist!
Find over 2300 cleverly hidden objects
Investigate 25 intriguing Vegas locations to locate the stolen money
Two fun game modes: 'Solve the Vegas Heist' and 'Unlimited Seek & Find'
Play 5 unique mini-games: Word Search, Tile Rotation, Tile Swap, Jigsaw and a unique crime solving puzzle