Download rFactor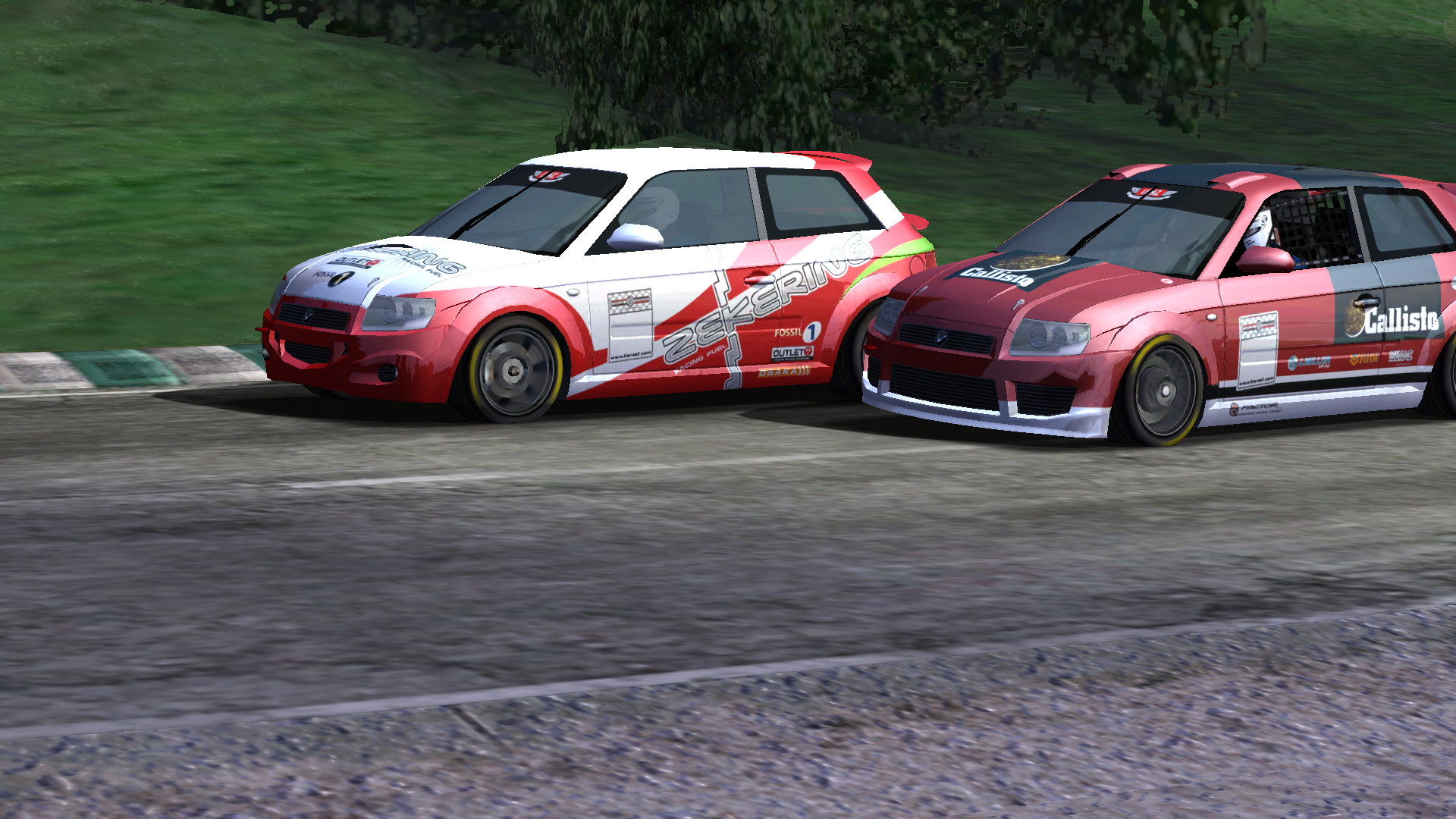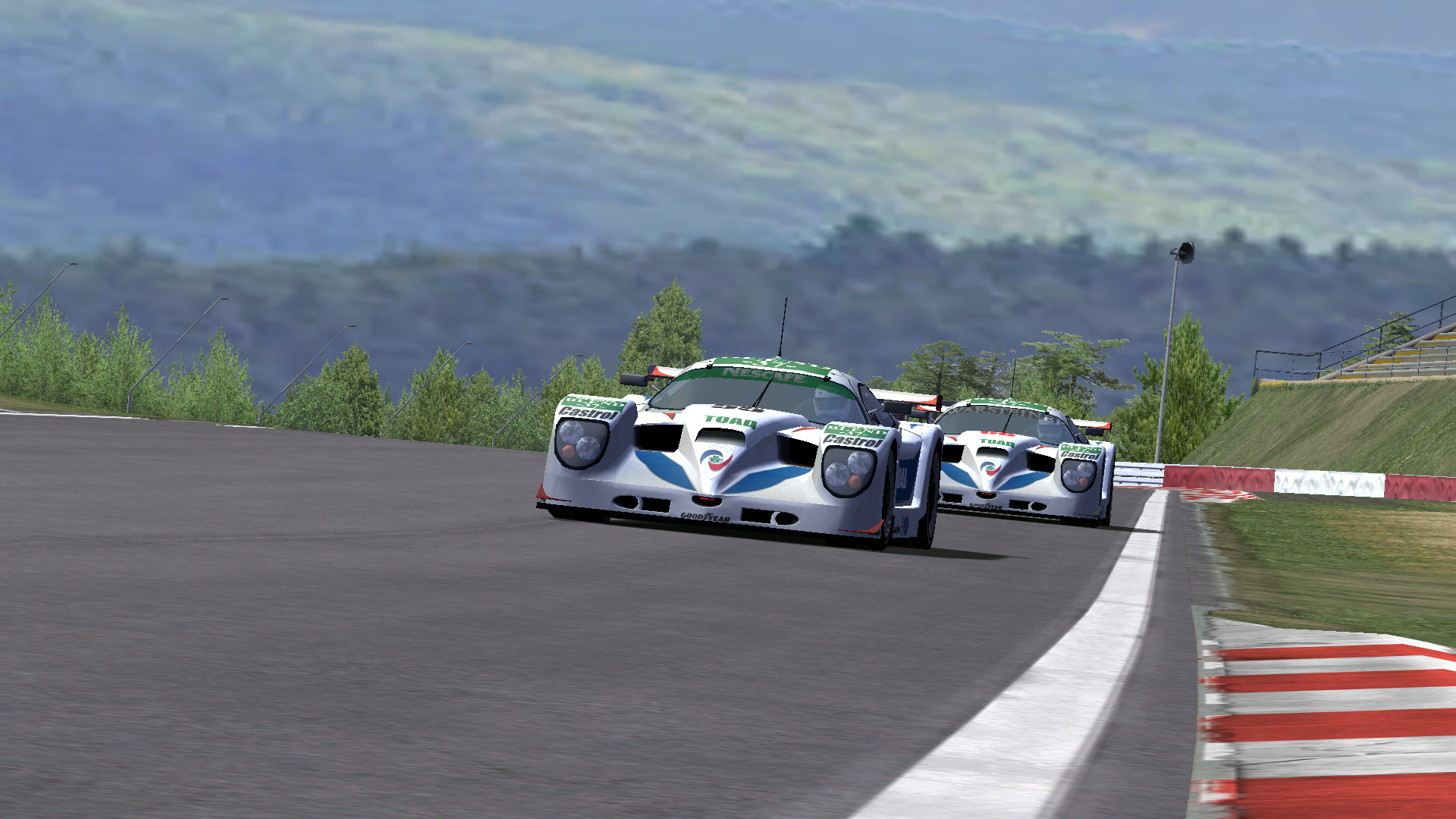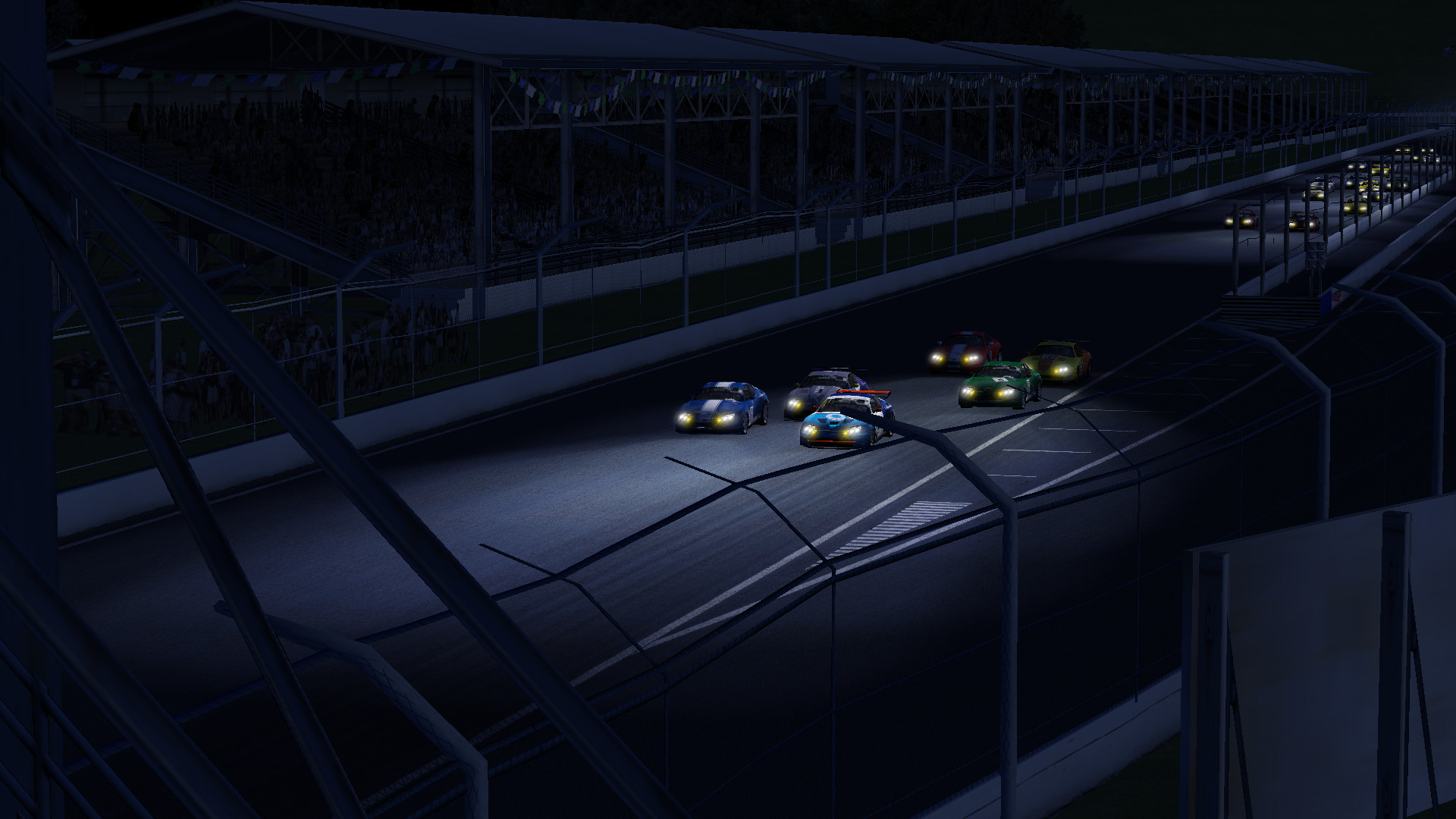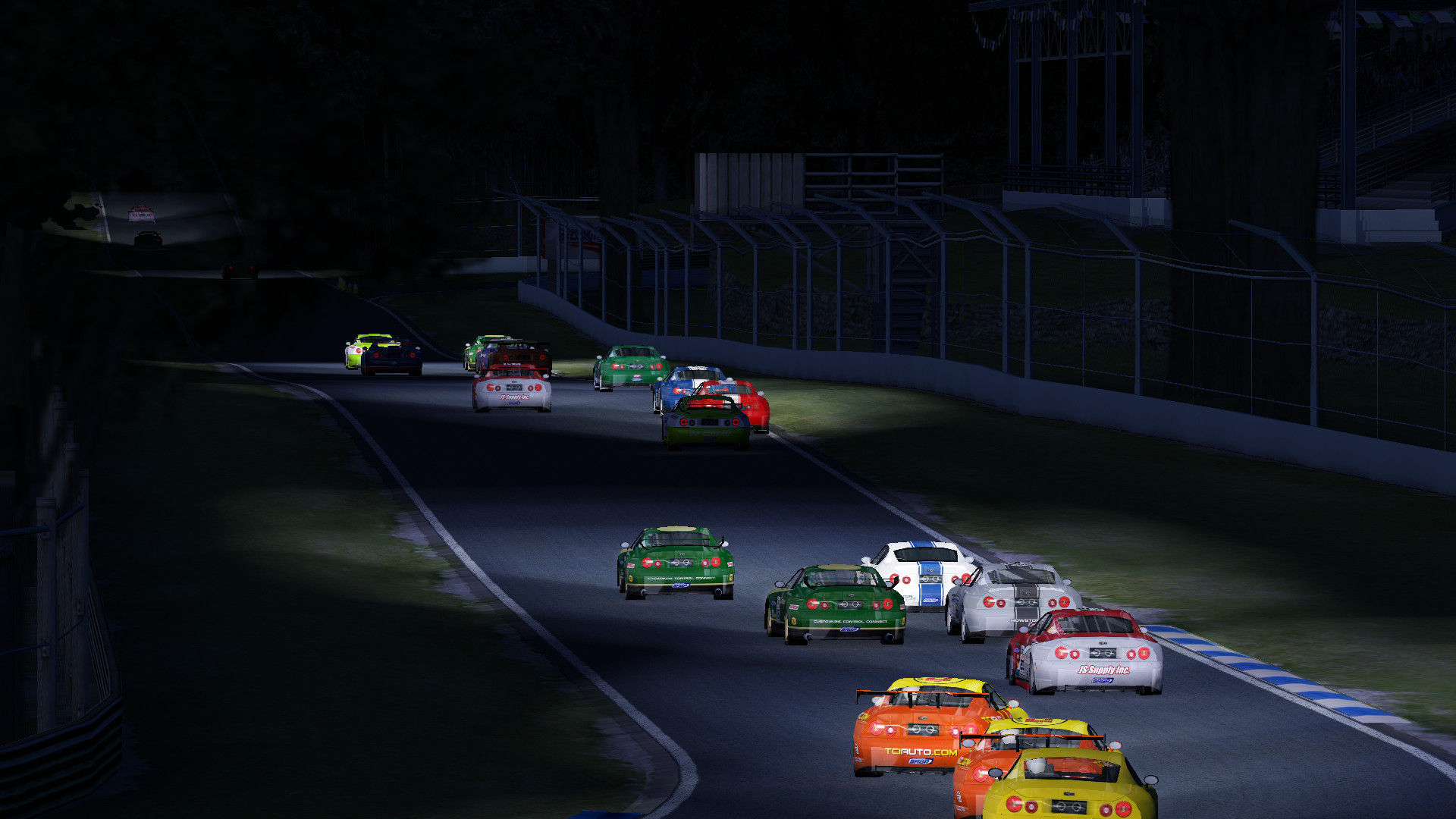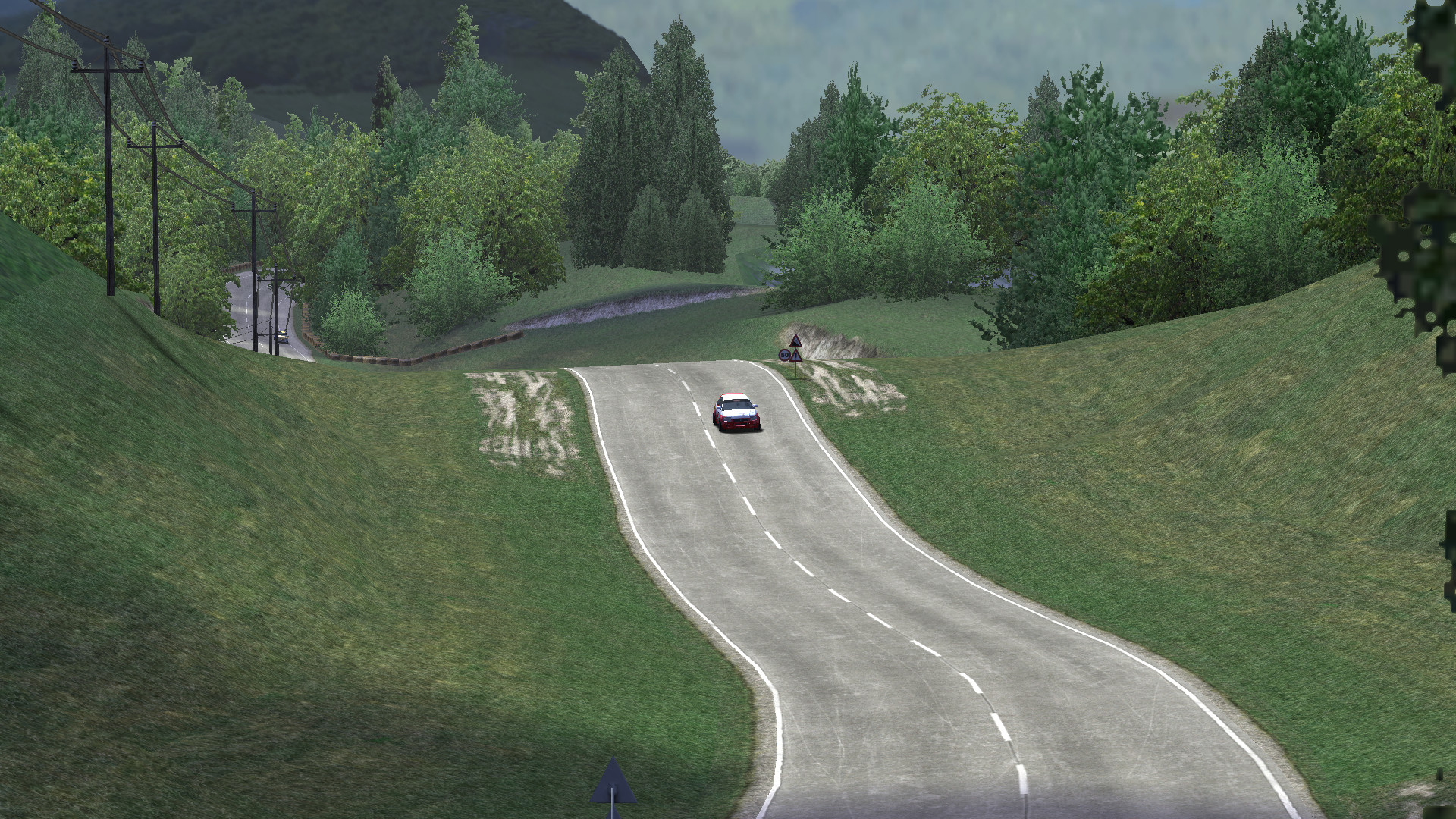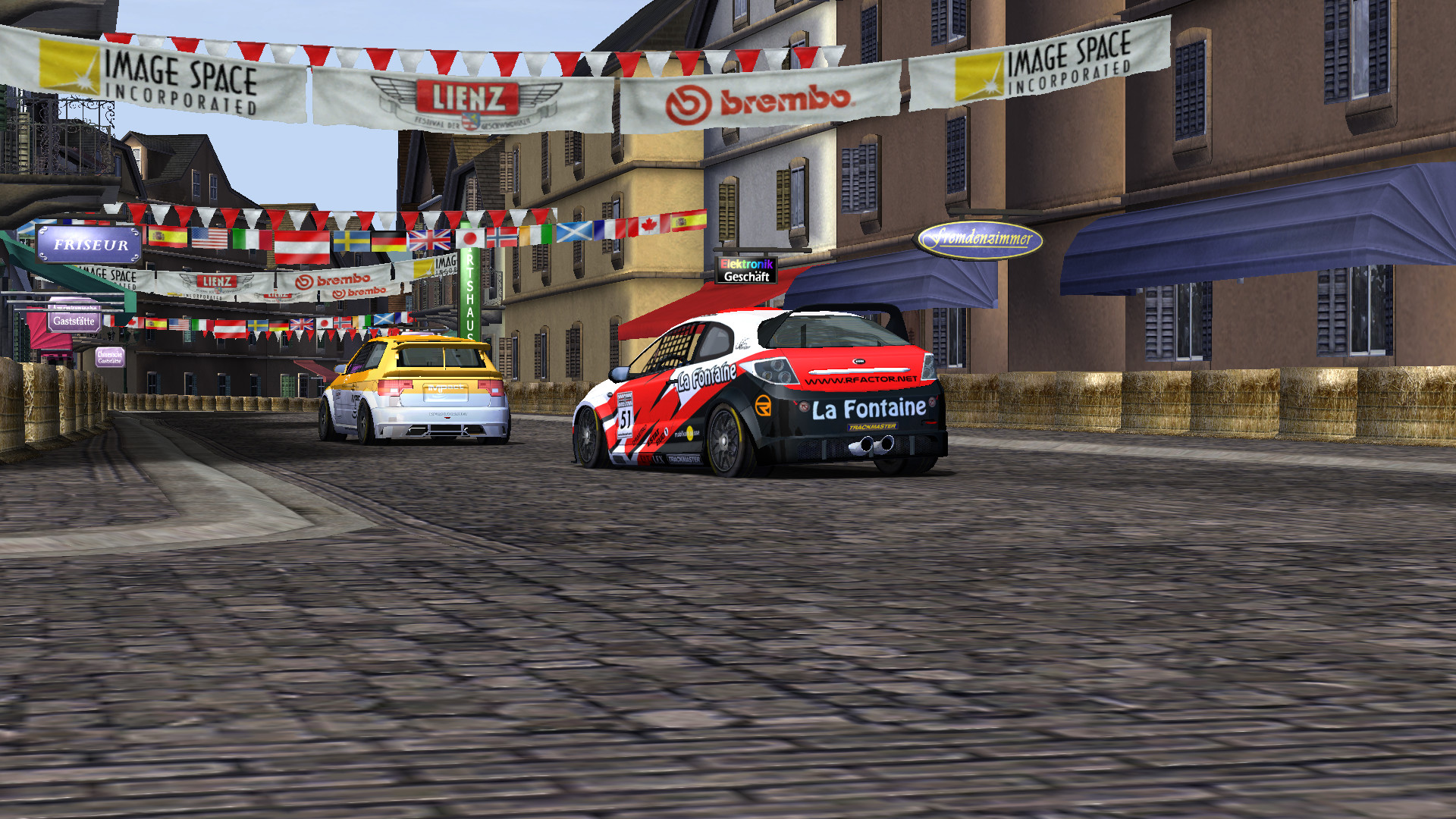 Download links for rFactor PC game
How to download?
About the game
Summary
rFactor is a realistic easily extendable racing simulation from Image Space Incorporated. It offers the latest in vehicle and race customization, great graphics, outstanding multiplayer, and the height of racing realism. rFactor features mixed class road racing with ultra realistic dynamics, an immersive sound environment and stunning graphics.
You can race against a field of AI cars, or in multi-player mode against others. The simulation supports a full day-night cycle. In multi-player mode, driver swaps are also supported, allowing you to run even full 24 hour endurance events. Everything can be customized by the community, including adding new tracks and cars, and a wealth of add-ons are available on-line.
The demo allows you to drive a single car on a single track. You can either start a test session, or race the AI.
FeaturesPhysics
Updated 15 degrees of freedom physics engine
Advanced tire modeling
Support for 4-link rear suspension
Engine boost modeling
Complex aerodynamics
Head physics, cockpit vibrations, detailed bump modeling
All-new track-specific terrain data file system
Graphics/Sound
DX9 advanced graphics engine
Real-time day/night transitions
Projected headlights for nighttime driving
Adjust player and opponent volume ratio
See the apex with the Look Ahead slider
Adjust your seat and mirror while in the driver's seat
Updating real-time scoring towers
Expanded and enhanced gauge and LCD features for vehicle cockpits
Improved loading times
Updated sound engine
Changing engine sounds based on upgraded vehicle performance
Gameplay
Career mode with upgrades that affect the vehicle's appearance, performance, and sound
Define AI opponent types, strength and aggression
Races can be lap based, time based or both
Vehicle upgrade system
Vehicle economy including mileage
Ambient and track temperature changes throughout the race
More configurable keys than you can shake a stick at
Multiple Racing Series with vehicle and circuit filters
Grid editing
Camera/Replays
Full screen monitor and ability to rewind
Freely move camera from any position including the ever famous exclusive ISI Swingman
Spectator mode
Greatly enhanced replay system including clip splicing
Move, duplicate or delete replay clips while assigning camera movements to each
Export replays to AVI files defining compression and size options
Multiplayer
Completely new multiplayer engine
Built in race statistics reporting to web based RaceCast system
Built in friends list
Server bookmarks
Dedicated server, including single click option
Native voting system
Add AI to multiplayer games
Built in IRC chat
Boot and ban player lists that can be passed around
Security checks to combat potential cheating
Open Architecture
Extensive support for modders
Easy to use customizable multi-language support
Define a league schedule
Rules to simulate different types of racing
Completely customize your controller
Drop in new vehicle liveries
Vehicles
2006 Formula IS – High Performance Open Wheel (Video)
2005 Hammer – Full Bodied GT
2005 Howston – Full Bodied GT
National Stock Car – Stock Car
Panoz – Full Bodied GT
2005 Rayzor – Rally Turbo
2006 rF3 – Quick and Nimble Open Wheel
2005 Rhez – Small FWD Sport Compact
2006 Rhez – Small FWD Sport Compact
2005 rTrainer – Low Speed Open Wheel
2005 Venom – Rally
2005 ZR – Affordable High Performance Sedan
Circuits
Barcelona – Permanent Road Course
Brianza – Permanent Road Course
Essington Park – Permanent Road Course
Jacksonville Speedway – High Banked Superspeedway
Jiading – Permanent Road Course
Joesville Speedway – Paved Short Track
Lienz Festival – Country Roads (Video)
Mills Metropark – Permanent Road Course with two layouts
Montreal – Permanent Road Course
Northamptonshire – Permanent Road Course
Nuerburg – Permanent Road Course
Orchard Lake – Banked Tri-Oval with Infield Road Course
Sardian Heights – Street Circuit with two layouts
Toban Raceway Park – Permanent Road Course with four layouts
Minimum:
OS: PC Windows 98 SE, ME, 2000, XP, XP 64-bit, Vista, 7, 8

Processor: 1.4 GHz processor

Memory: 1 GB RAM

Graphics: Geforce4 4200 or Radeon 9200

DirectX: Version 9.0

Network: Broadband Internet connection

Storage: 2 GB available space
Recommended:
OS: PC Windows XP, XP 64-bit, Vista, 7, 8 64-bit

Processor: Intel Core 2 Duo E6600

Memory: 4 GB RAM

Graphics: Geforce 7900 GT or Radeon X1900 GT

DirectX: Version 9.0

Network: Broadband Internet connection

Storage: 2 GB available space