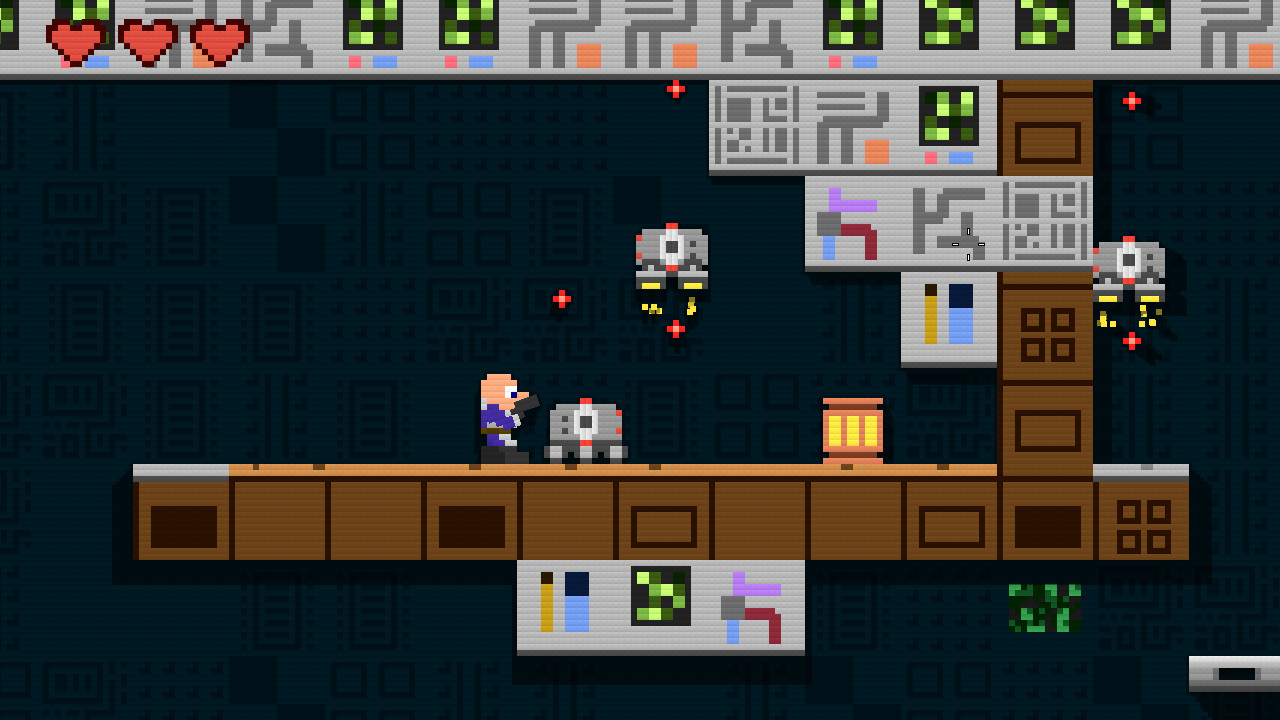 Download links for LEVEL UP! PC game
How to download?
About the game
In this side-scrolling platformer/shooter with finely destructible levels and bosses you level up your character by literally going up to the next level. Each level-up earns you some points to spend on upgrades: more health, firepower, new weapons, skills, etc. Also it's made of voxels, so you can destroy walls and dig tunnels or trenches to hide from enemy fire, and blast holes in huge bosses to get to the vulnerable spots inside them.
The demo is limited to first two levels and has no boss fight.
Minimum:
OS: Windows XP

Processor: Pentium 4, Athlon 64

Memory: 1 GB RAM

Graphics: card with shader model 2 support

DirectX: Version 9.0c
Recommended:
OS: Windows Vista or newer

Processor: 2 cores or better

Memory: 4 GB RAM

Graphics: DirectX 10 class card or better

DirectX: Version 9.0c