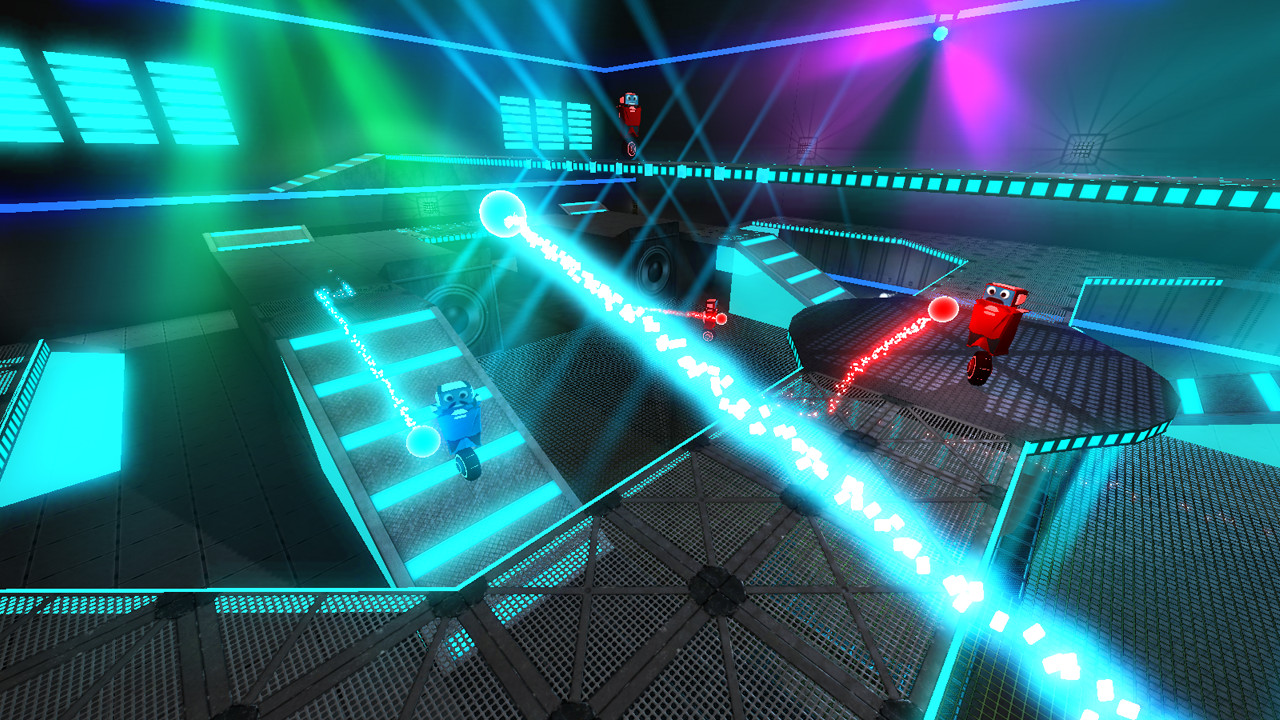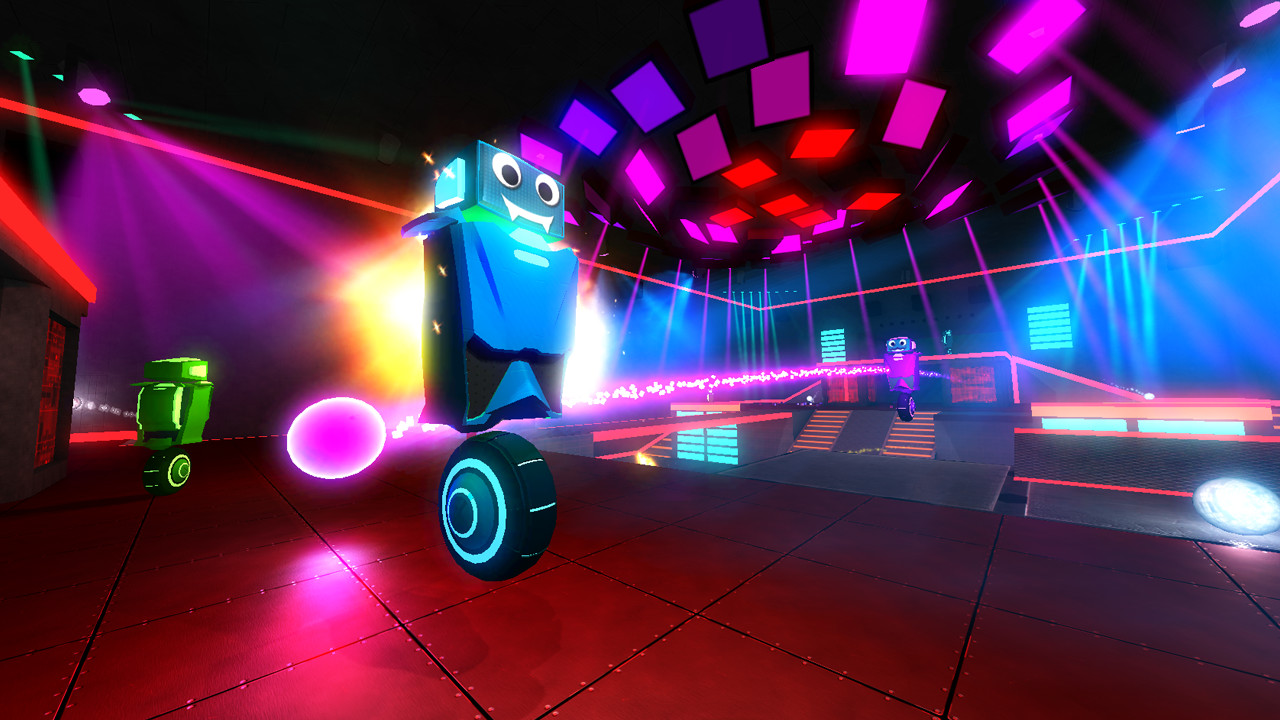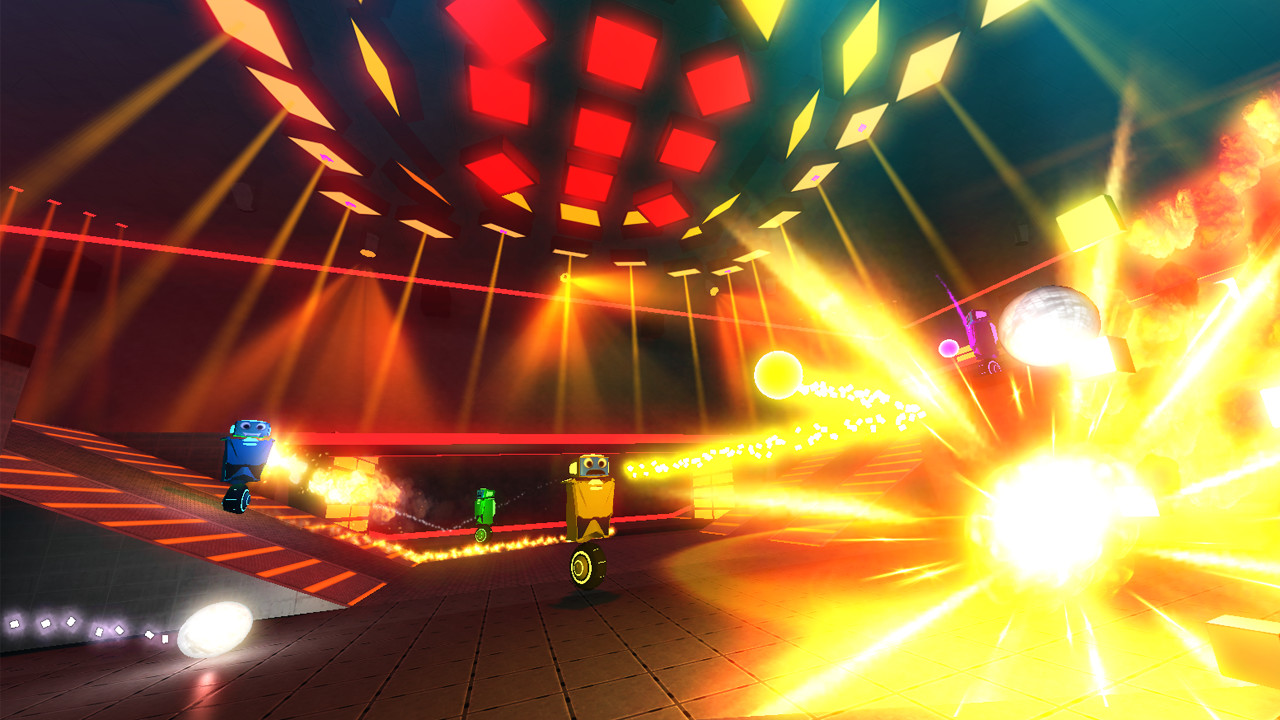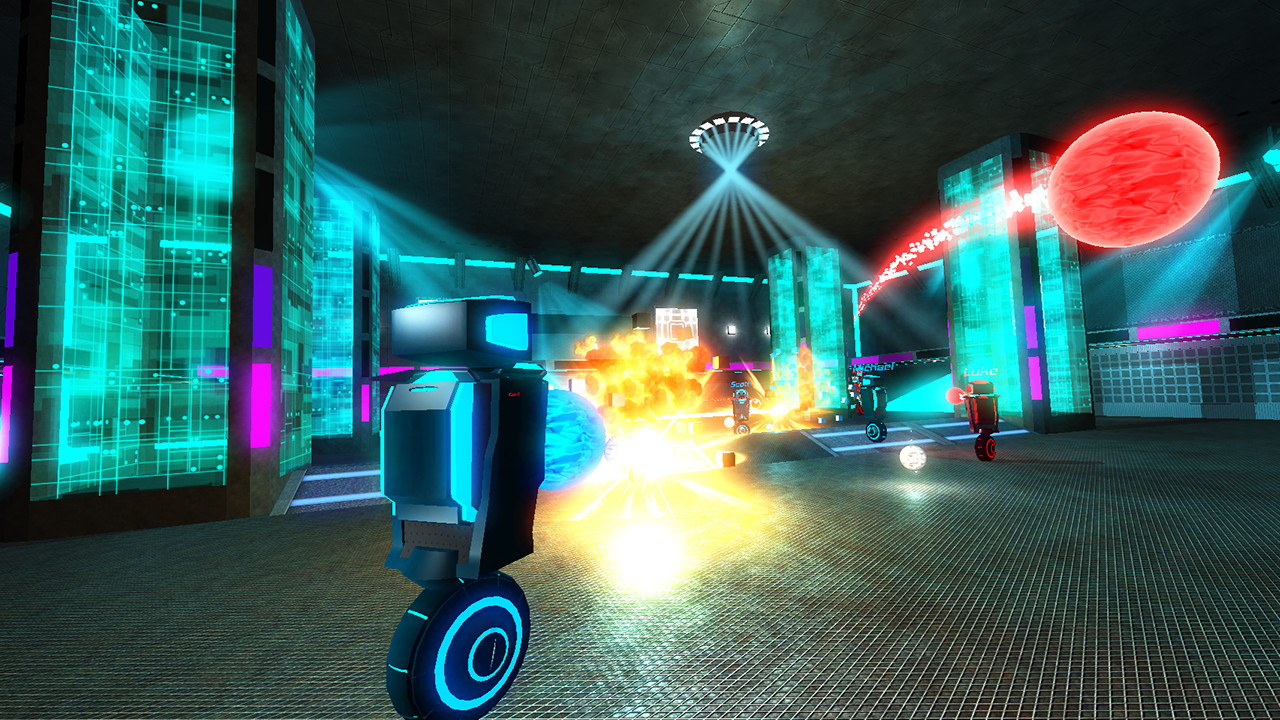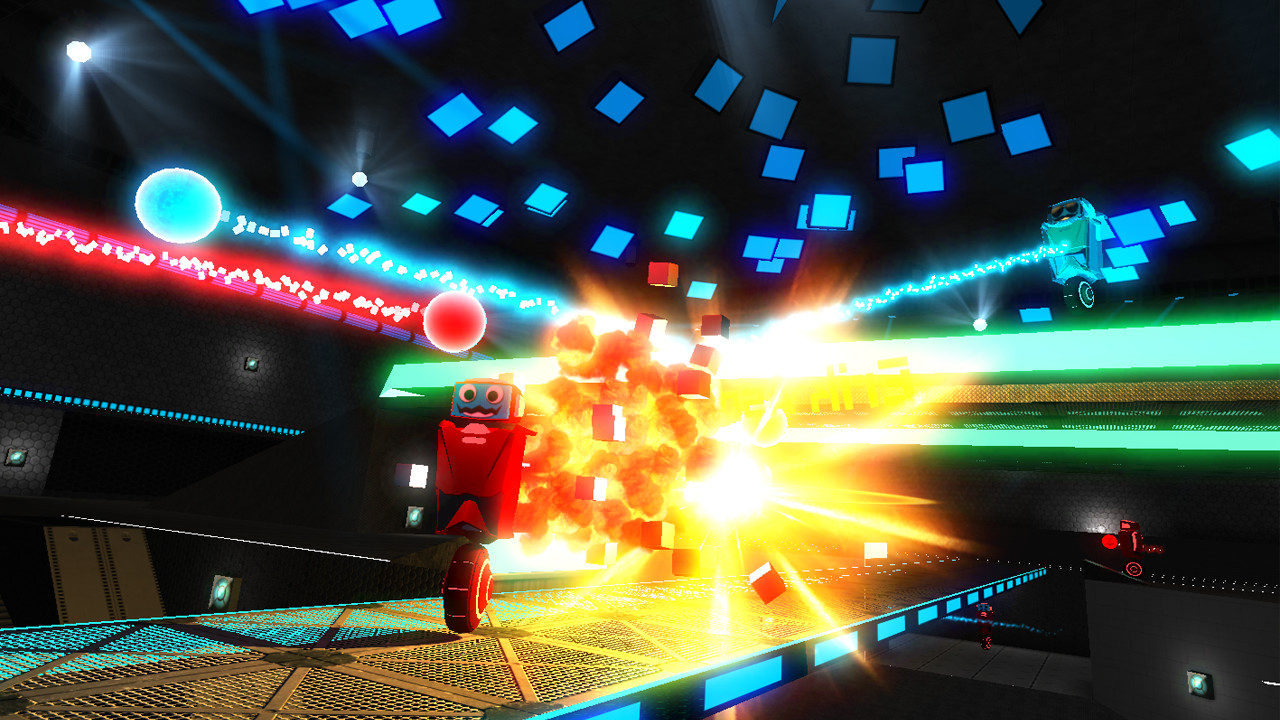 Download links for Robot Roller-Derby Disco Dodgeball PC game
How to download?
About the game
Welcome to the best dodgeball FPS ever made! Disco Dodgeball is a physics-based sports arena shooter that is basically gym class at a rave.
All combat is one-hit-kill projectile warfare and your only ammo is the ball you are holding. Dodge, deflect and catch enemy fire. Perform nasty 360 no-scope aerial stunt shots. Blow up your moustachioed robot opponents from long range with exploding glow-in-the-dark dodgeballs.
The demo includes:
Quick Match online multiplayer - press a button to randomly join an existing room or create a new one
Training mode
Bot Match mode (with some restrictions on levels and powerups)
The demo does not include these features that are available in the full game:
Ability to create custom online multiplayer rooms with all server settings enabled like powerups, public / private / unlisted matches, free-for-all or team-based
Ability to join a specific multiplayer room
Stats / XP / Leveling
Leaderboards
Achievements
Robot Customization
Singleplayer challenges
Minimum:
OS: Windows XP

Memory: 2 GB RAM

Storage: 400 MB available space
Recommended:
OS: Windows XP, Win 7, Win 8

Memory: 4 GB RAM

Network: Broadband Internet connection

Storage: 400 MB available space