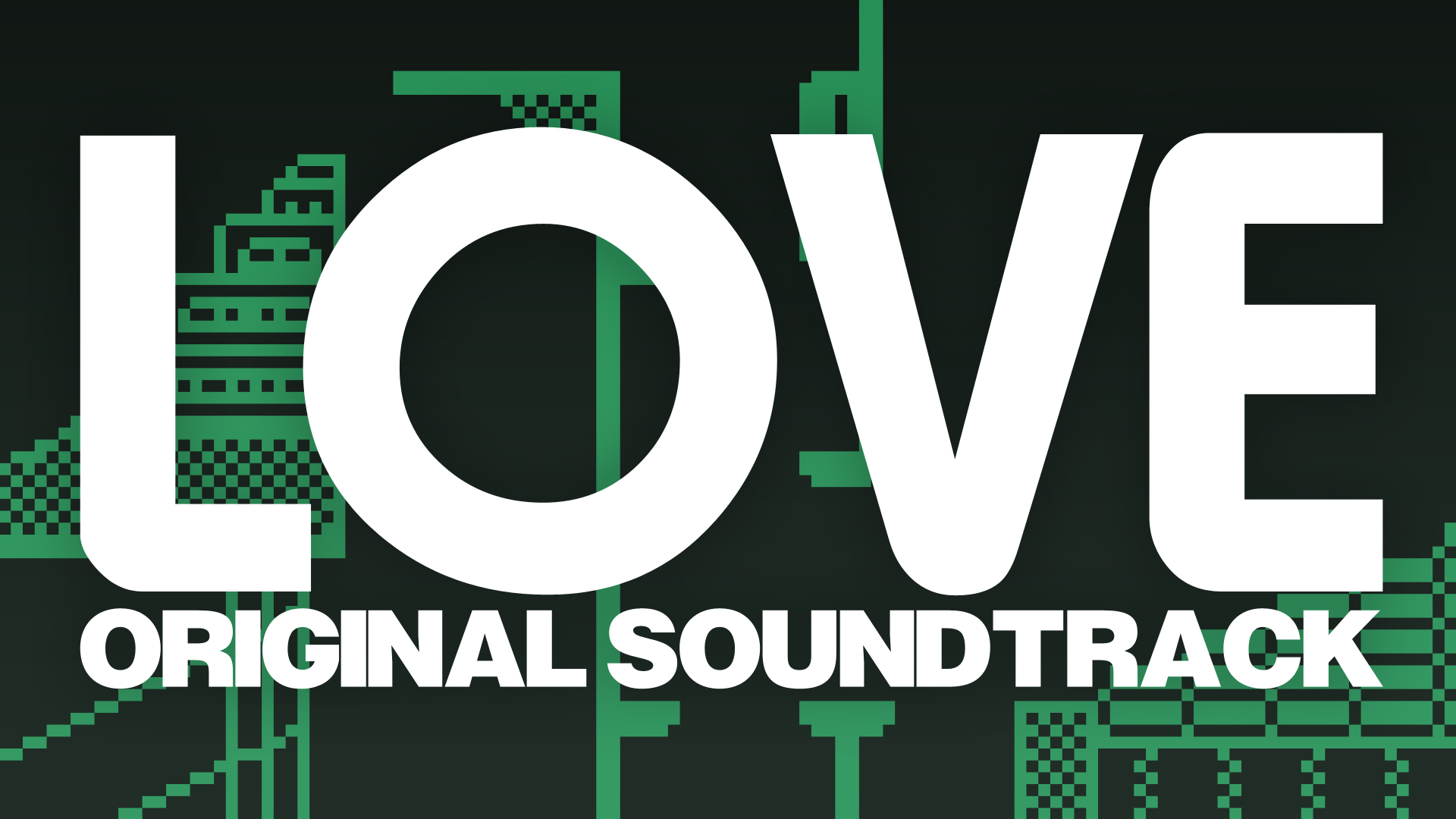 Download links for LOVE Soundtrack PC game
How to download?
About the game
The full soundtrack and additional music from LOVE.
LOVE's soundtrack is composed by James Bennett of Sheffield, UK. Bennett describes his music like a 45-year old ice cream van making its way to the moon.
Side A includes some extended cuts of the music from the main game, while Side B contains a number of tracks used in Love Custom, as well as some unused music composed by James.
Track list:
Side A
1. Game Over
2. Nocturne
3. The Lost Sonic Level
4. Kid
5. Nocturne [Chip Mix]
6. Miniature Mystery
7. Daft Boss Music [Heavy Beat Mix]
8. Daft Boss Music [Take it Slow Mix]
9. Monkey Peas
10. The Lost Sonic Level [999]
11. Cardiac Arrest
Side B
1. Goober
2. Daft Boss Music [Fast Mix]
3. Moondog McB
4. Dance Thing
5. Factory Floor
6. Acid Thing
7. C64 Thing
8. Folky Thing
9. Slow Thing
10. Burfdey
The LOVE soundtrack will be downloaded to your computer as 320 kbps MP3 files. You must have LOVE installed on your computer as well to receive this DLC content.
Minimum:
OS: Windows XP

Processor: N/A

Memory: 512 MB RAM

Graphics: N/A

Storage: 256 MB available space

Sound Card: N/A