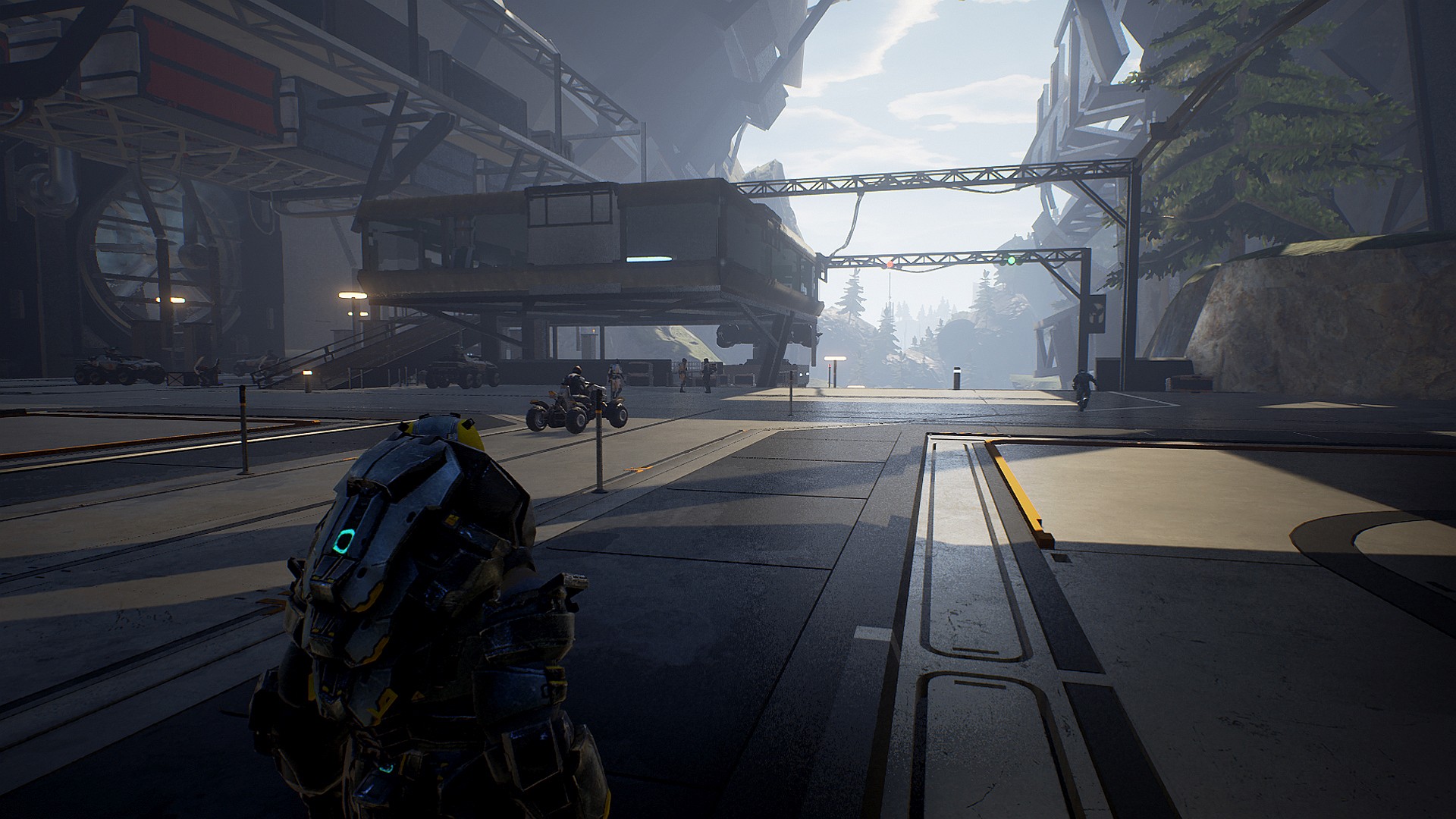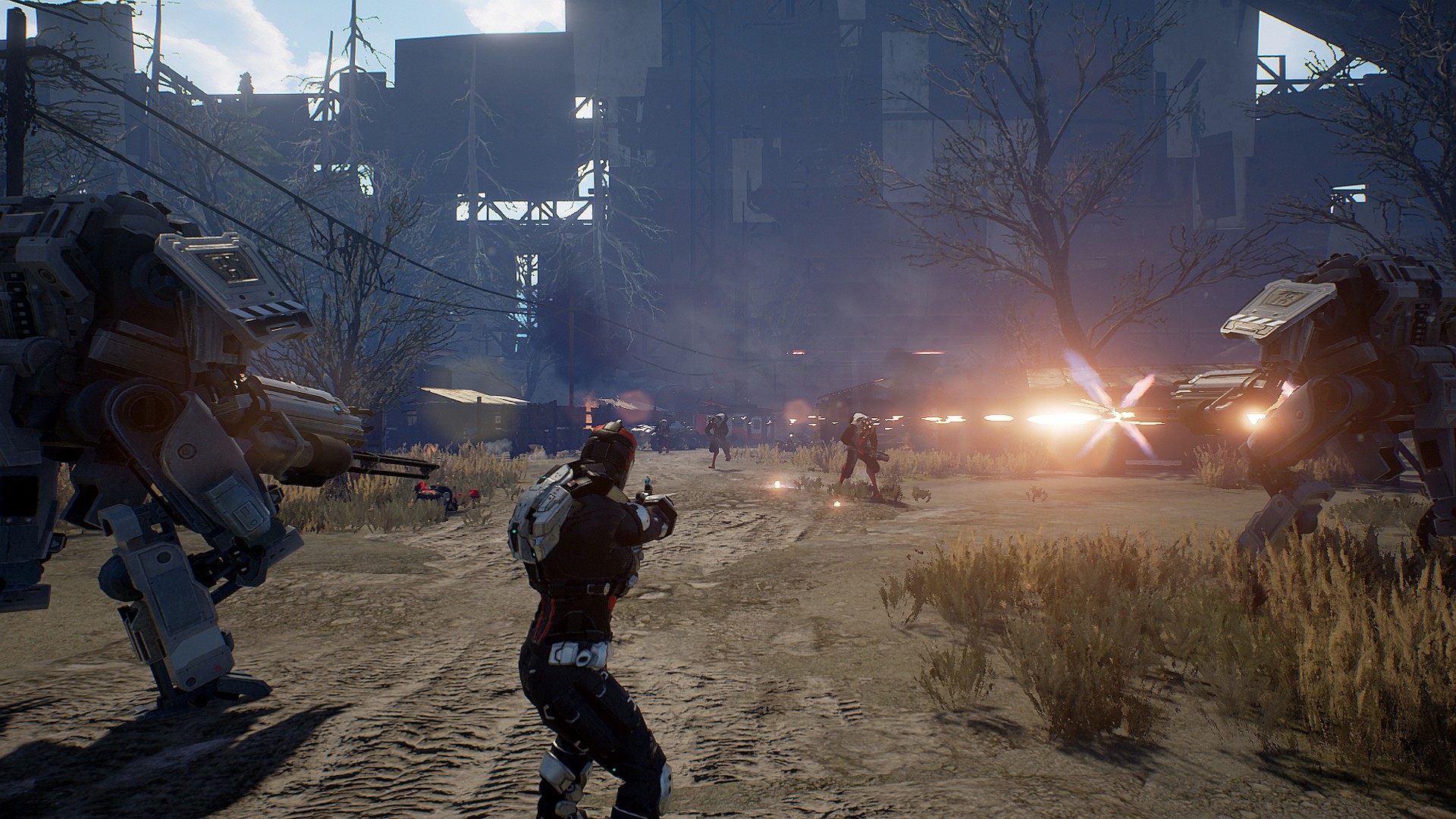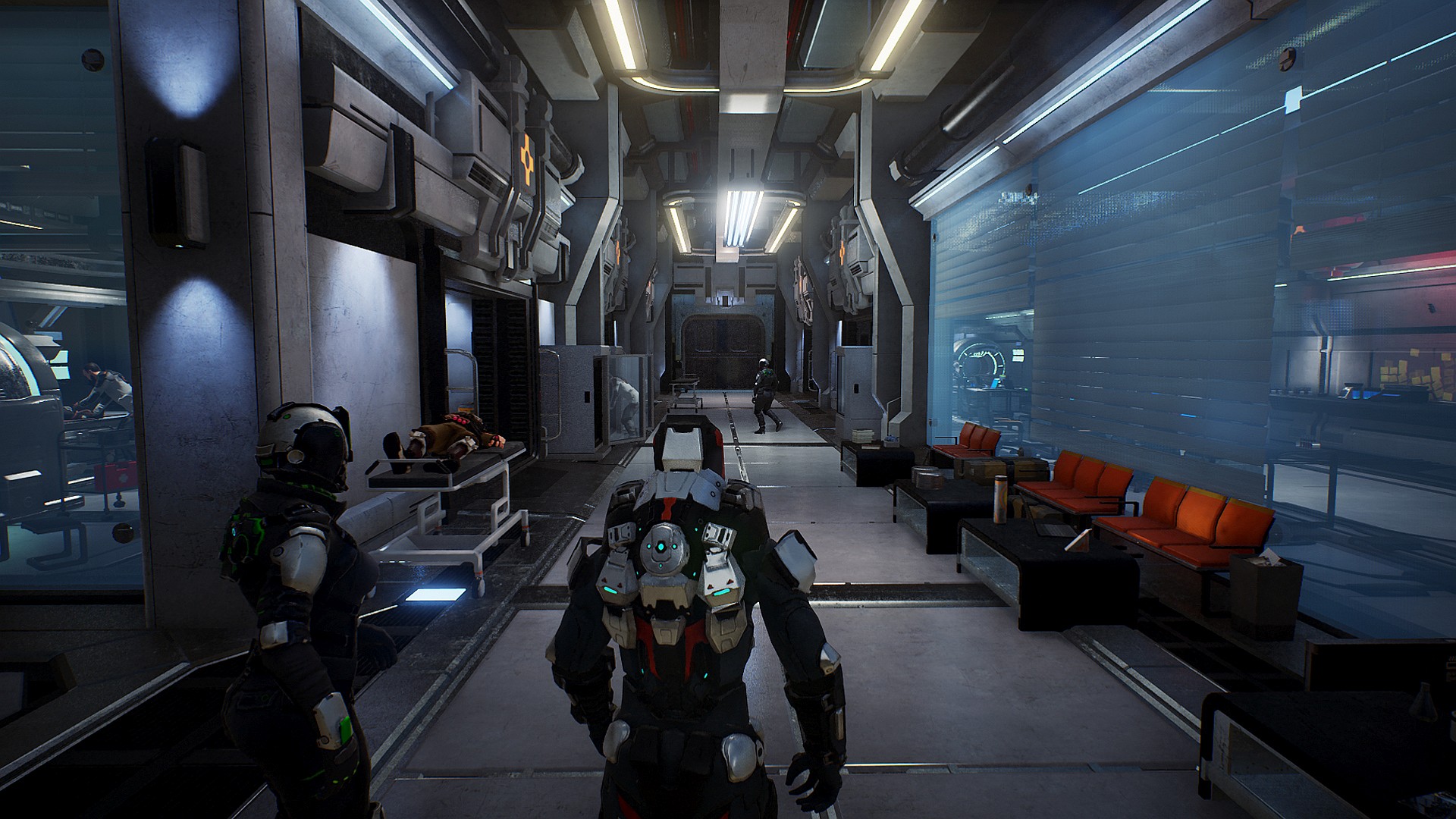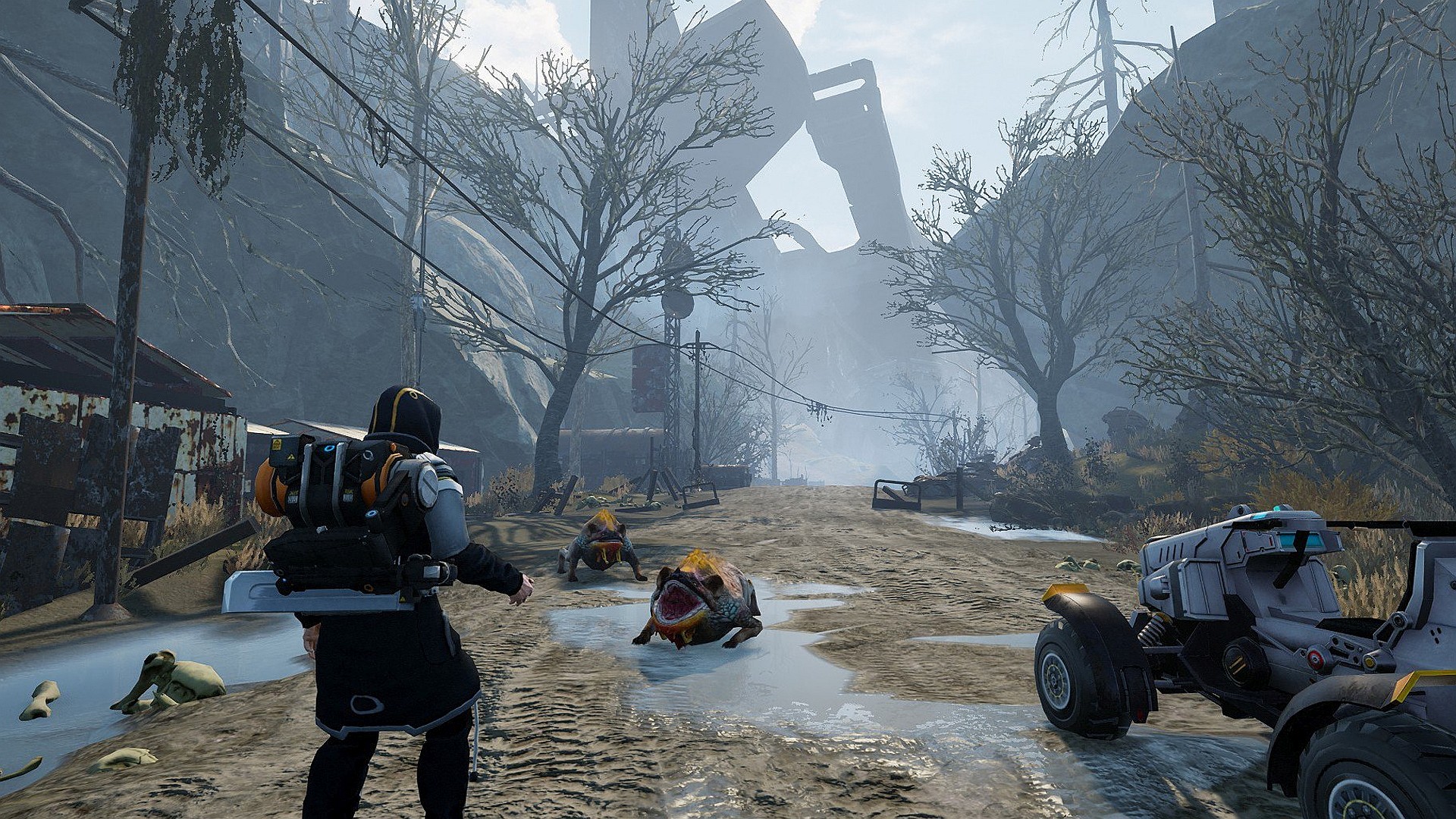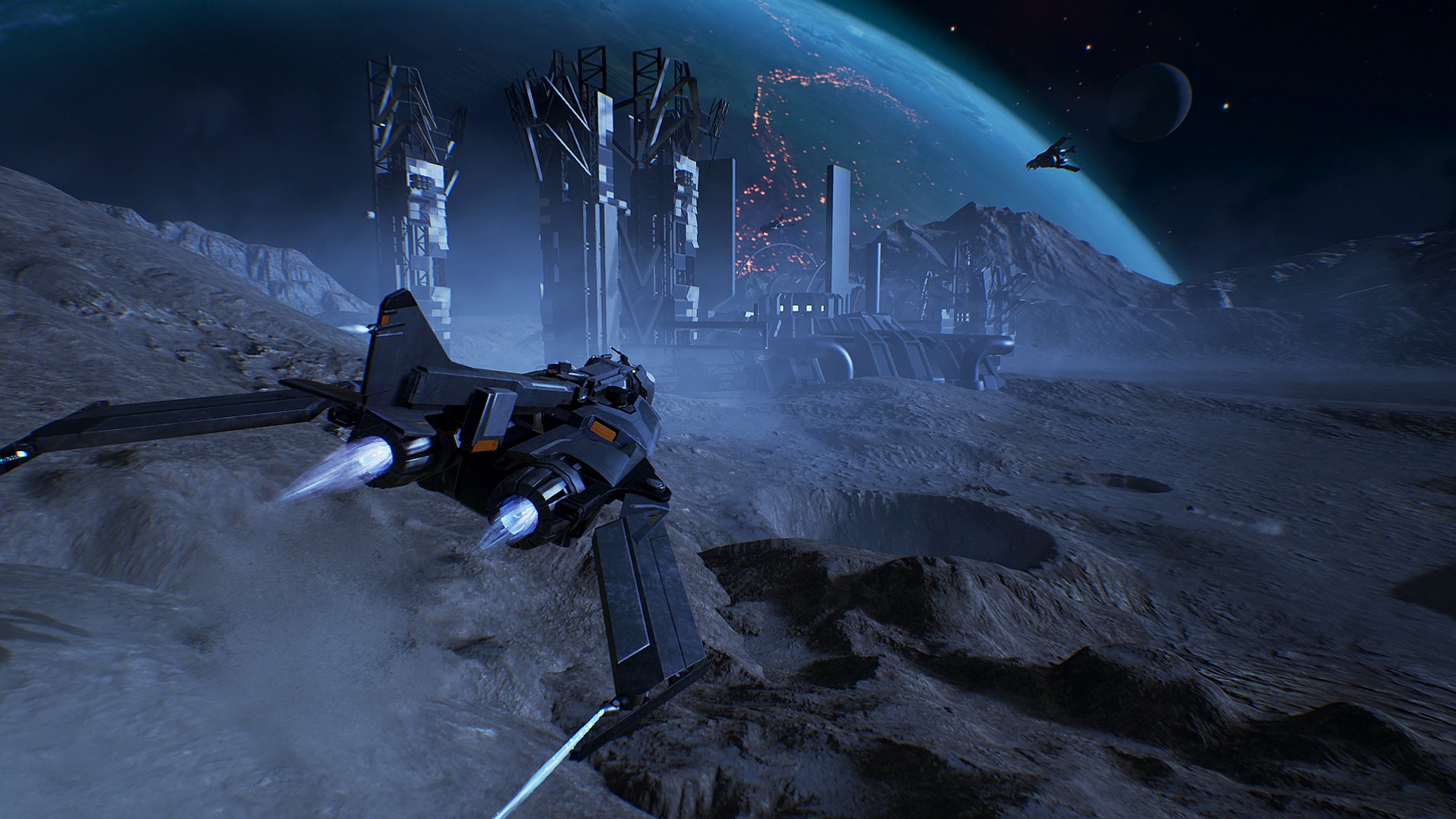 Download links for Project Genom PC game
How to download?
About the game
Sci-fi MMORPG Project Genom is an online game that will engage you in a fight for the survival of mankind. Having destroyed their planet, humans found a new home and a new life on Avalon. But someone else has plans for this planet too. What draws the mysterious alien race of the Almer to Avalon? Having more powerful and advanced technologies, the Almer crush humans' forces at all fronts. Hope is fading. But every era has its heroes. Become one of them and defend your race against the looming threat.Feel the revived power of humanity with Project Genom!
Features:
Non-target combat system.This system makes battles truly dynamic and allows for elaborating your very own tactics.
Character development.There are no classes and subclasses in Project Genom. You are presented with a choice of multiple development branches and hundreds of skills associated with them, which allows for shaping a unique character. It is up to you whether to realize the full potential of a human body, undergo mutations, enhance your body with synthetic implants, or create one of a kind hybrid unlike any other.
Open world.The game features a vast, breathing universe with dozens of planets where everyone can find a place for themselves.
Transport.The world of ProjectGenom sprawls across many miles, which means it's not always that comfortable traveling on your own two feet. A variety of modes of transport are at your service, from fast and maneuverable quad bikes and powerful and armored buggies to gliders that let you hover over the ground and wings that let you soar and mounts. This, however, does not exhaust the list of available transportation.
Pets.For those who do not rush to join a party, there is a way to get a sidekick. It could be a robot or a wild animal that you liked during your travels. Just like transport, pets can be modified and also taught new skills. Pets will not simply keep you company, but will be a good support in battle.
Special equipment.There is unique high-tech equipment in the game that is not easy to come by. Exoskeletons, mechs, organic covers, manipulators – all of this serves to help you carry out particularly challenging tasks. This kind of equipment has its own upgrade paths and ways of modernization.


Property. Every player will have a chance to furnish their own cabin. You will be able to flaunt your achievements by demonstrating your equipment, arms, pets and rare artifacts. In a huge hangar the player can set up special equipment and transport service stations, manage their staff and build their very own spaceship.
Space. Gather a crew on board your spaceship and be off to discover new planets and new worlds. Take the captainship in your hands and steer your vessel towards the exciting unknown! The Project Genom universe is huge and will expand further, so you'd better prepare a good ship and assemble a faithful crew.
Crafting. A great variety of resources allows for creating weapons, armor, medicines and other in-game items, and experimenting with different combinations of materials. Using one and the same blueprint, you can craft an item out of gold, wolfram, steel or titanium and get drastically different properties in the end.
Game balance.No one can get advantage for real money in our game world. Everything players use depends on the skills developed through abilities and actions. If you see a high-level character, it means this player has achieved it though their own efforts.
Minimum:
OS: 7,8,10 (64-bit)

Processor: 2.5 GHz dual-core Intel or AMD

Memory: 4 GB RAM

Graphics: GeForce 9800GTX or Radeon HD 4850

DirectX: Version 10

Network: Broadband Internet connection

Storage: 6 GB available space
Recommended:
OS: 7,8,10 (64-bit)

Processor: 2.5 GHz quad-core Intel or AMD

Memory: 8 GB RAM

Graphics: GeForce GTX 680 or Radeon R9 280x

DirectX: Version 11

Network: Broadband Internet connection

Storage: 6 GB available space