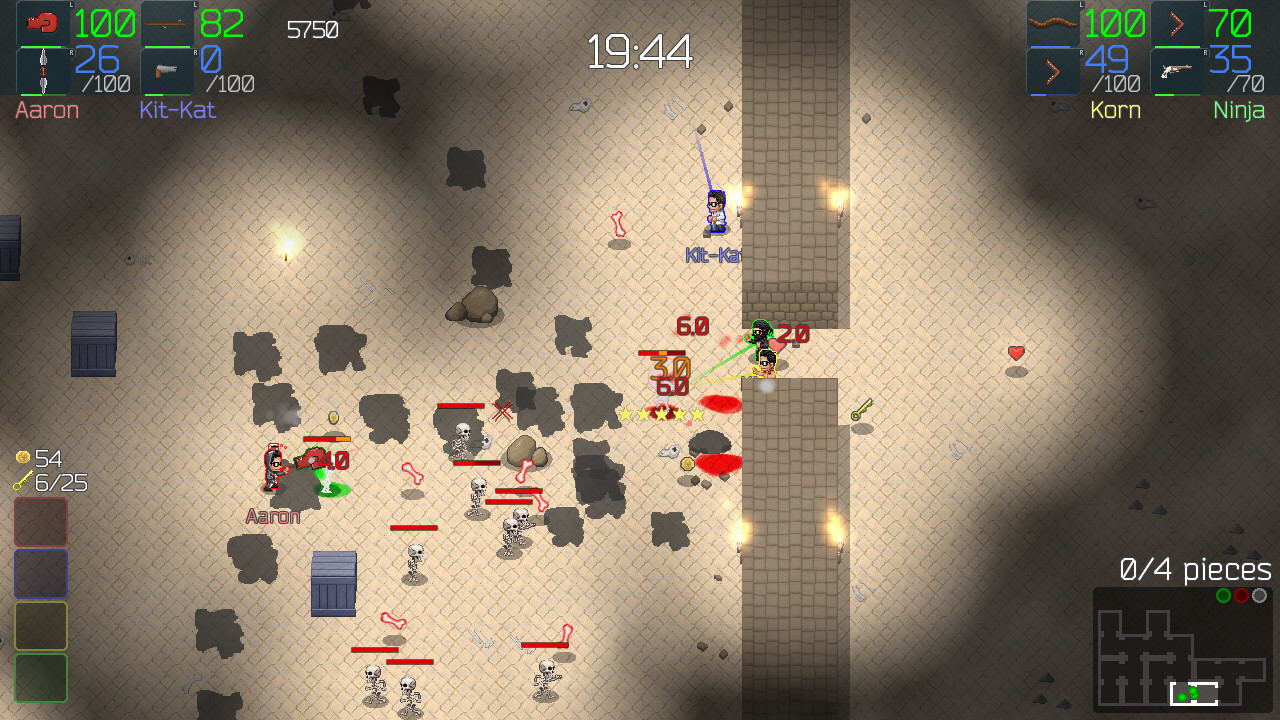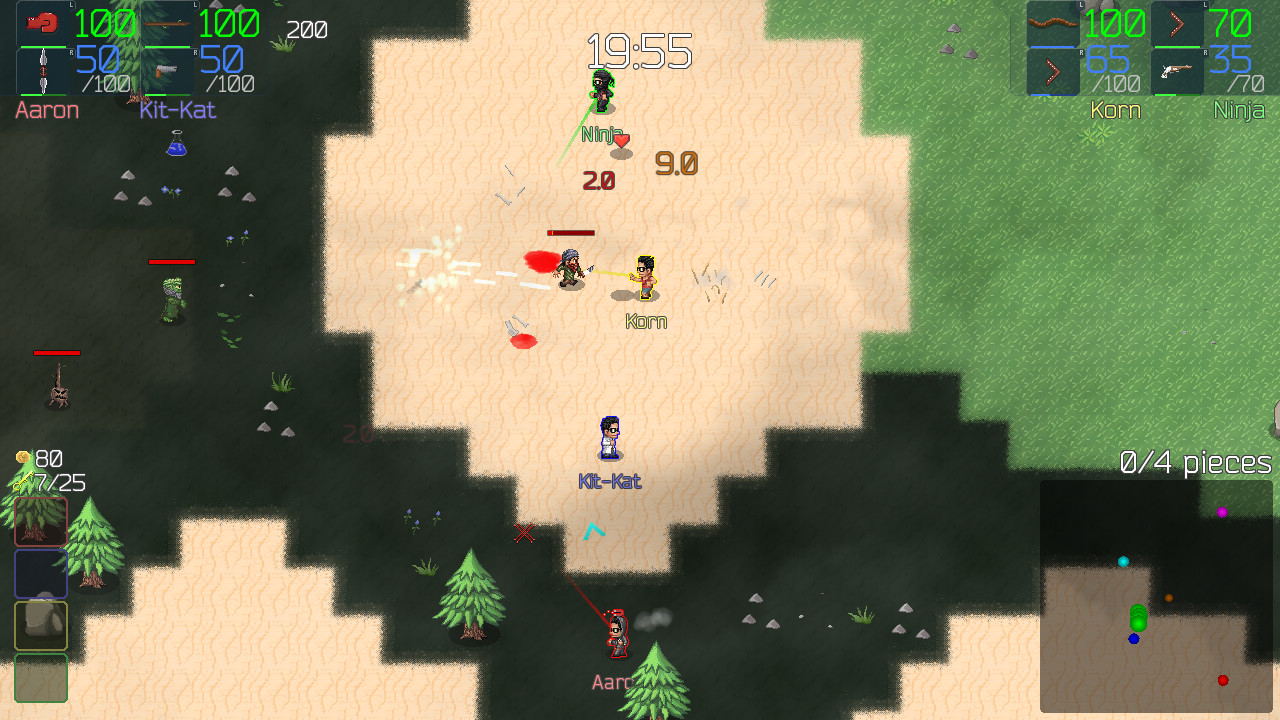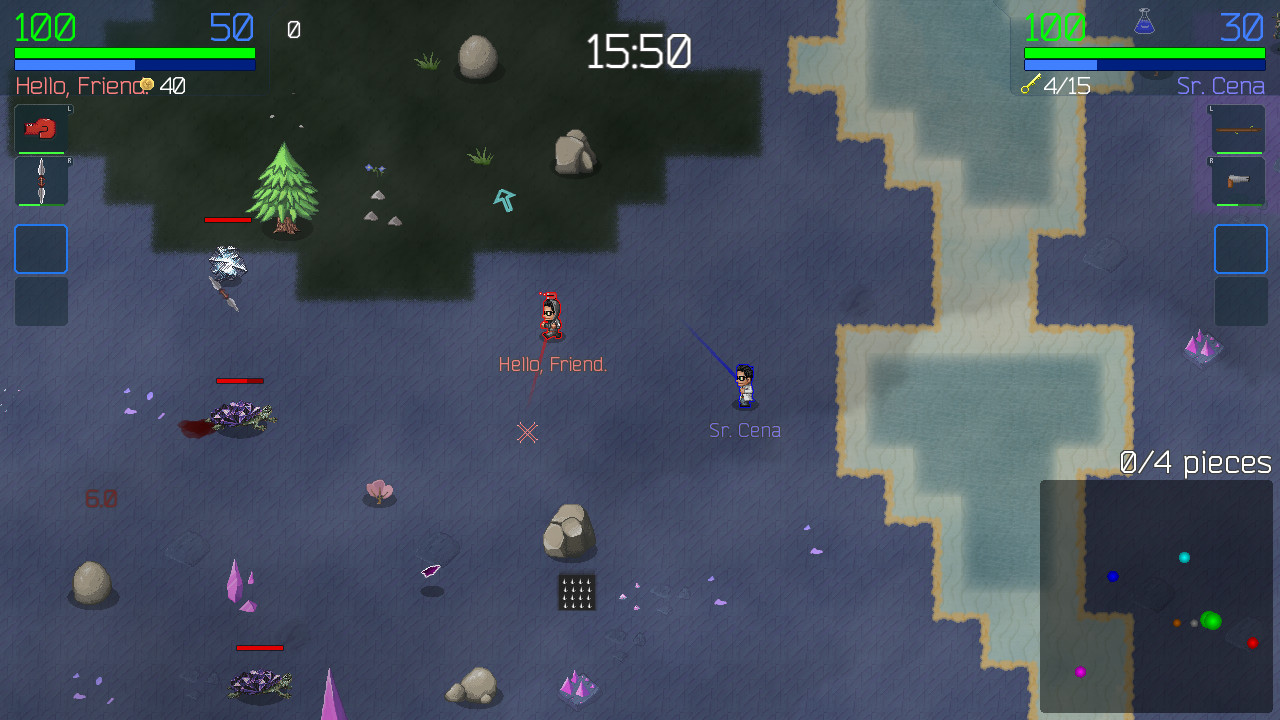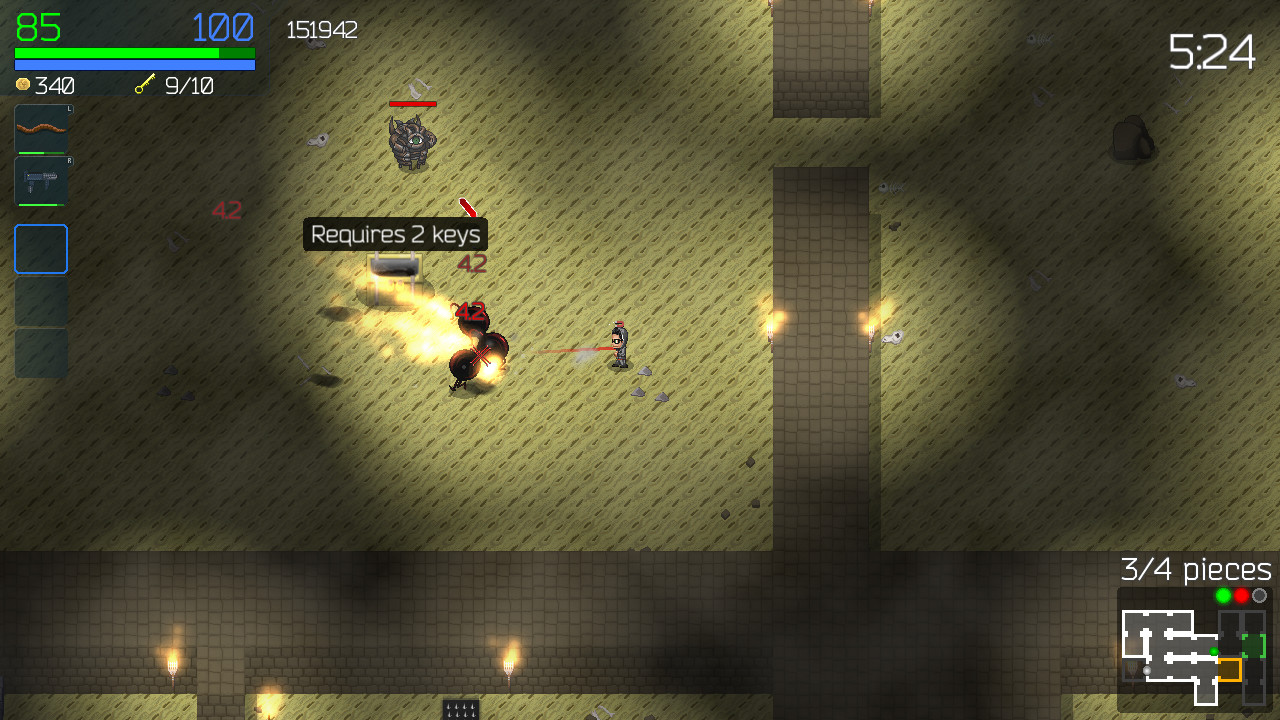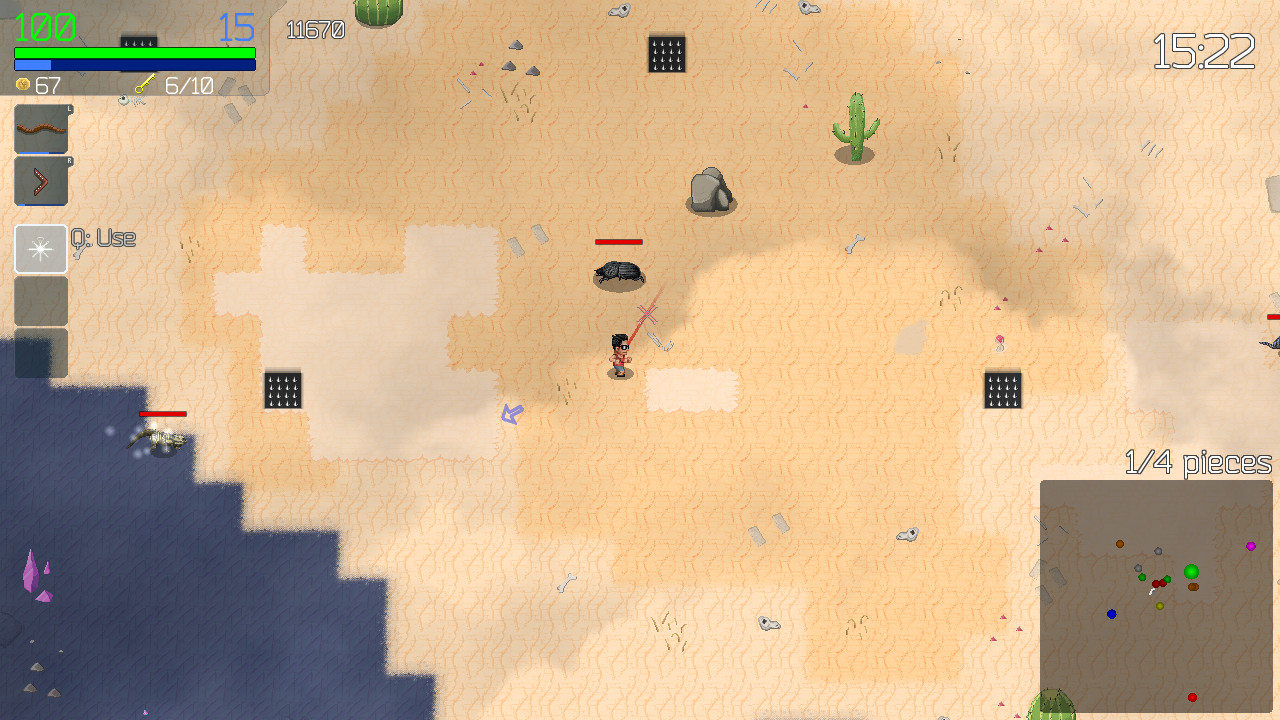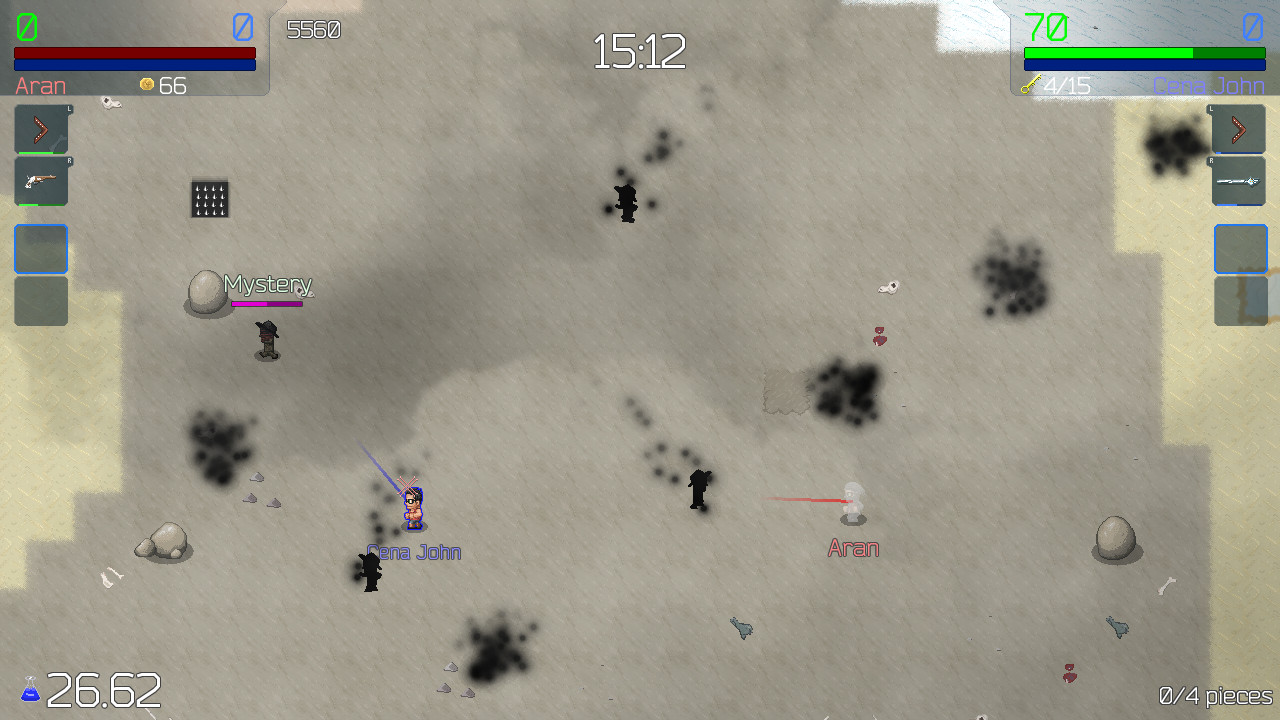 Download links for Earth Overclocked PC game
How to download?
About the game
Earth Overclocked is a twin-stick shooter with rogue-like elements, set in a very distorted, unstable version of our world where trees are evil, snowmen have protruding laser blasters, and monsters from popular myths dwell underground. A scientist is trapped here after his time machine explodes while traveling back in time, and he must reassemble his machine to escape before this crazy dimension collapses under its own instability. With only 20 minutes to explore Distorted Earth, defeat boss monsters, and reclaim the pieces to the time machine, the adrenaline rush is real!
Fortunately for the Scientist, a variety of powerful weapons can be found hidden in locked chests and sold from menacing black-robed merchants, ranging from simple weapons like shotguns and boomerangs to crazy arsenal such as paintball guns, leaf magnums, and even cheese!
In true rogue-like fashion, death is permanent and means starting over, but Distorted Earth is randomized between playthroughs to give a fresh experience with every new run, and there are over 35 permanent unlockables, including new weapons, game modes, and classes.
Features
Enjoy the experience by yourself, or team up with up to 3 friends in Local Multiplayer!
Short, intense playthroughs ideal for lunch breaks.
Very challenging, rewarding gameplay with a "just one more go" feel.
Non-linear exploration. Clear the main events in any order. (Or follow the game's suggested route.)
Randomly generated overworld, dungeons, and monster pools. No two runs are the same!
Permanent death. Failing results in a reset, but unlockables persist across runs.
6 different environments and dungeon themes.
4 main classes unlocked from the start, each with different starting weapons and passive abilities.
2 bonus unlockable classes.
40+ enemy types with unique behaviors and upgraded variants.
20+ difficult boss encounters. Fight a different group of bosses in every playthrough!
30+ gameplay-altering weapon types.
35+ unlockable content which change or add to the experience.
Stats of both enemies and weapons are procedurally generated.
An unlockable hard mode with more challenges and rewards.
Over 70 game over messages.
Minimum:
OS: Windows 7

Processor: 1.8 GHz

Memory: 1 GB RAM

Graphics: Intel HD Graphics

DirectX: Version 9.0c

Storage: 192 MB available space

Sound Card: DirectX Compatible
Recommended:
OS: Windows 8.1 or above

Processor: AMD A6-5400K APU @ 3.6 GHz, Intel Core 2 Duo E8400 @ 3.00GHz

Memory: 2 GB RAM

Graphics: Intel HD Graphics 4000 and higher, AMD Radeon R7 240 and up, Nvidia GeForce GT 720 and up

DirectX: Version 9.0c

Storage: 192 MB available space

Sound Card: DirectX Compatible