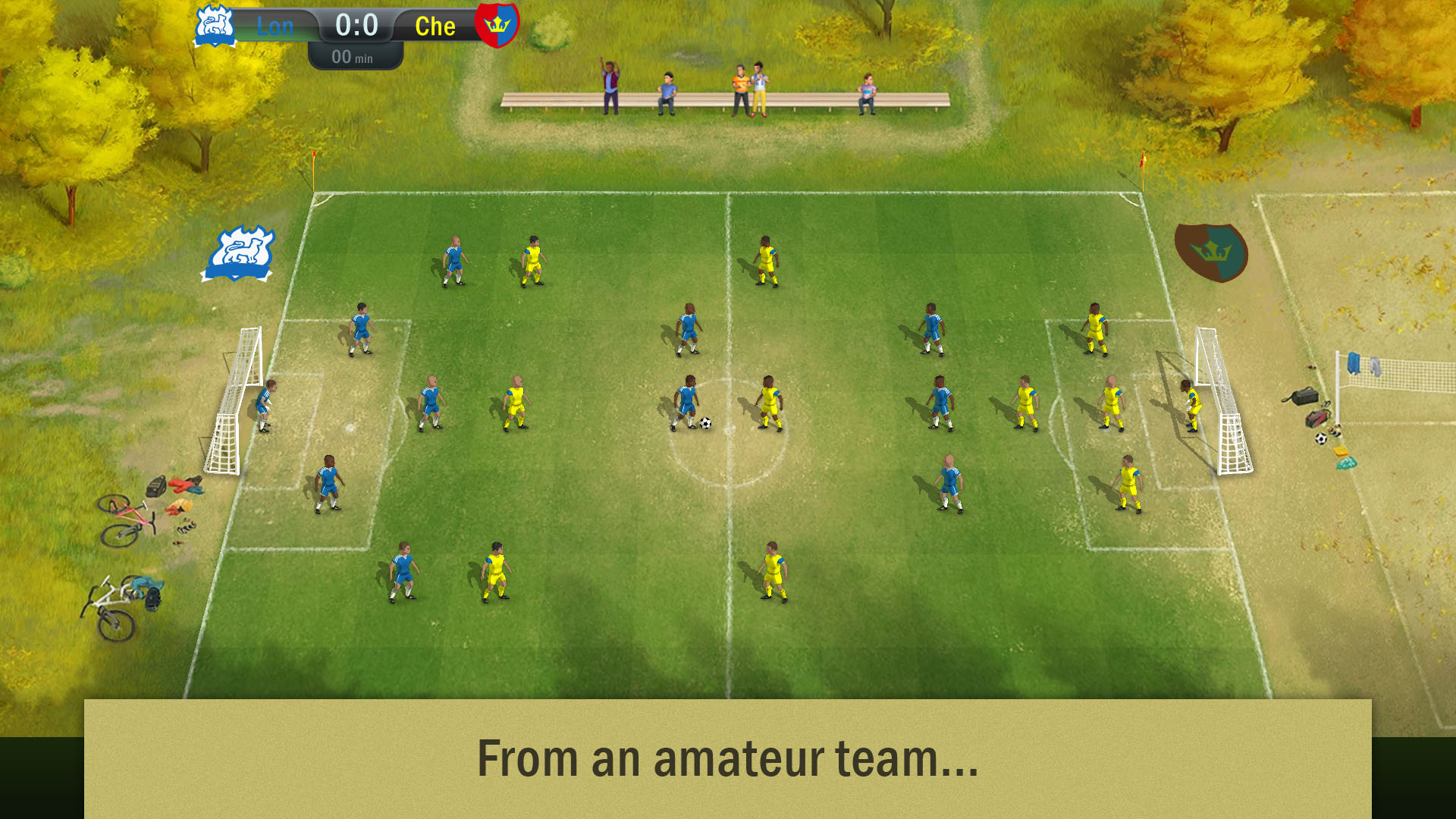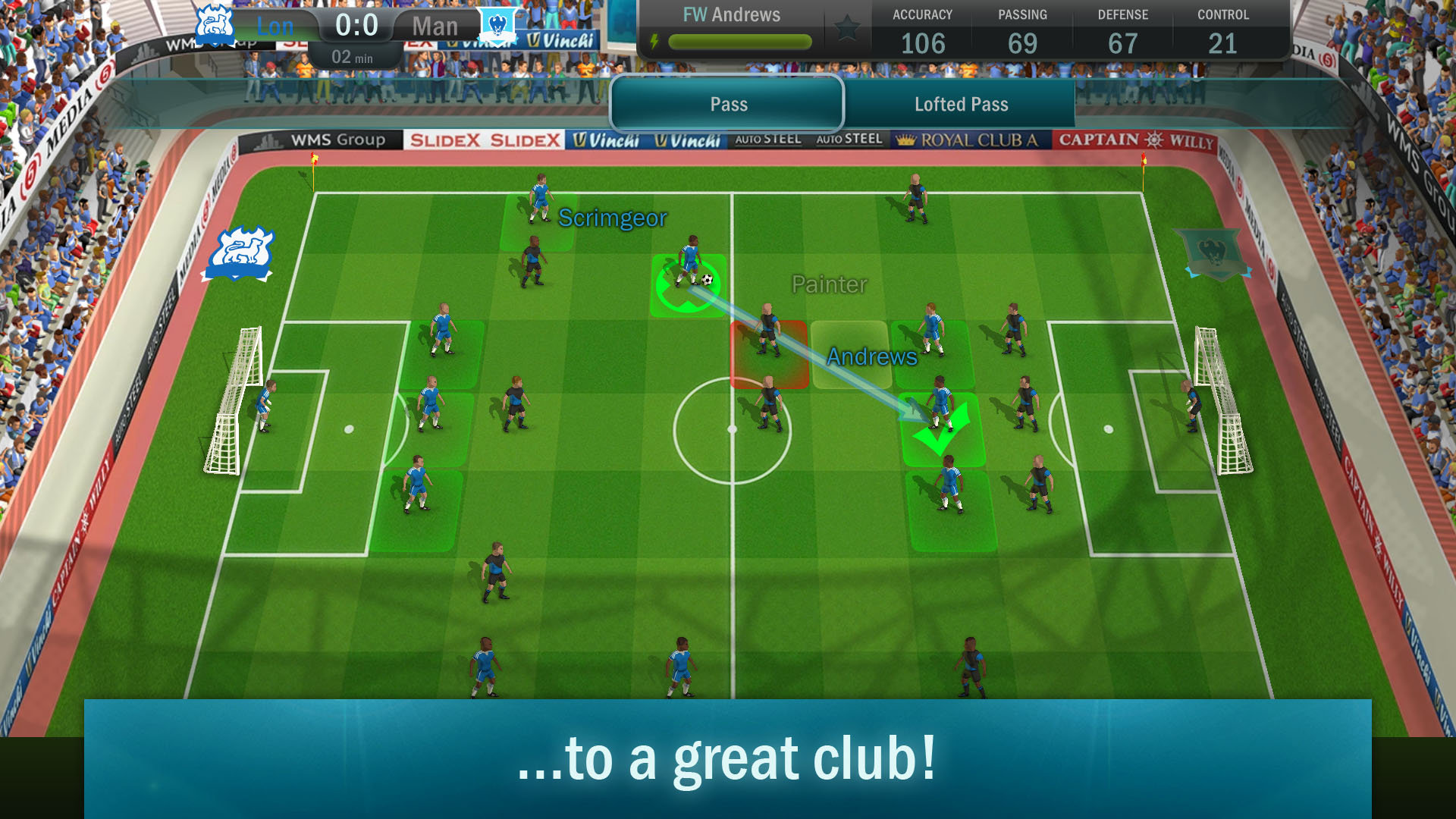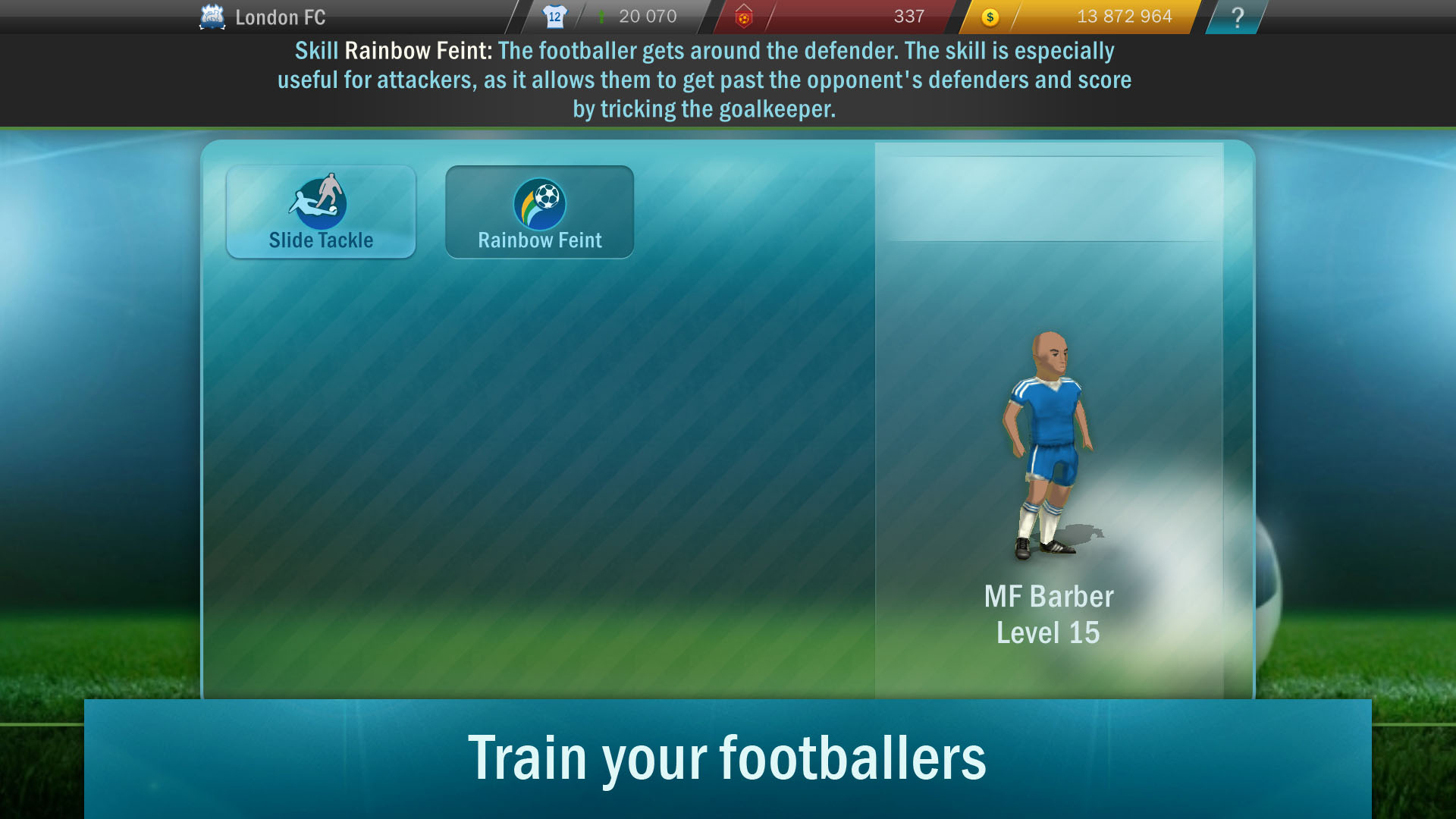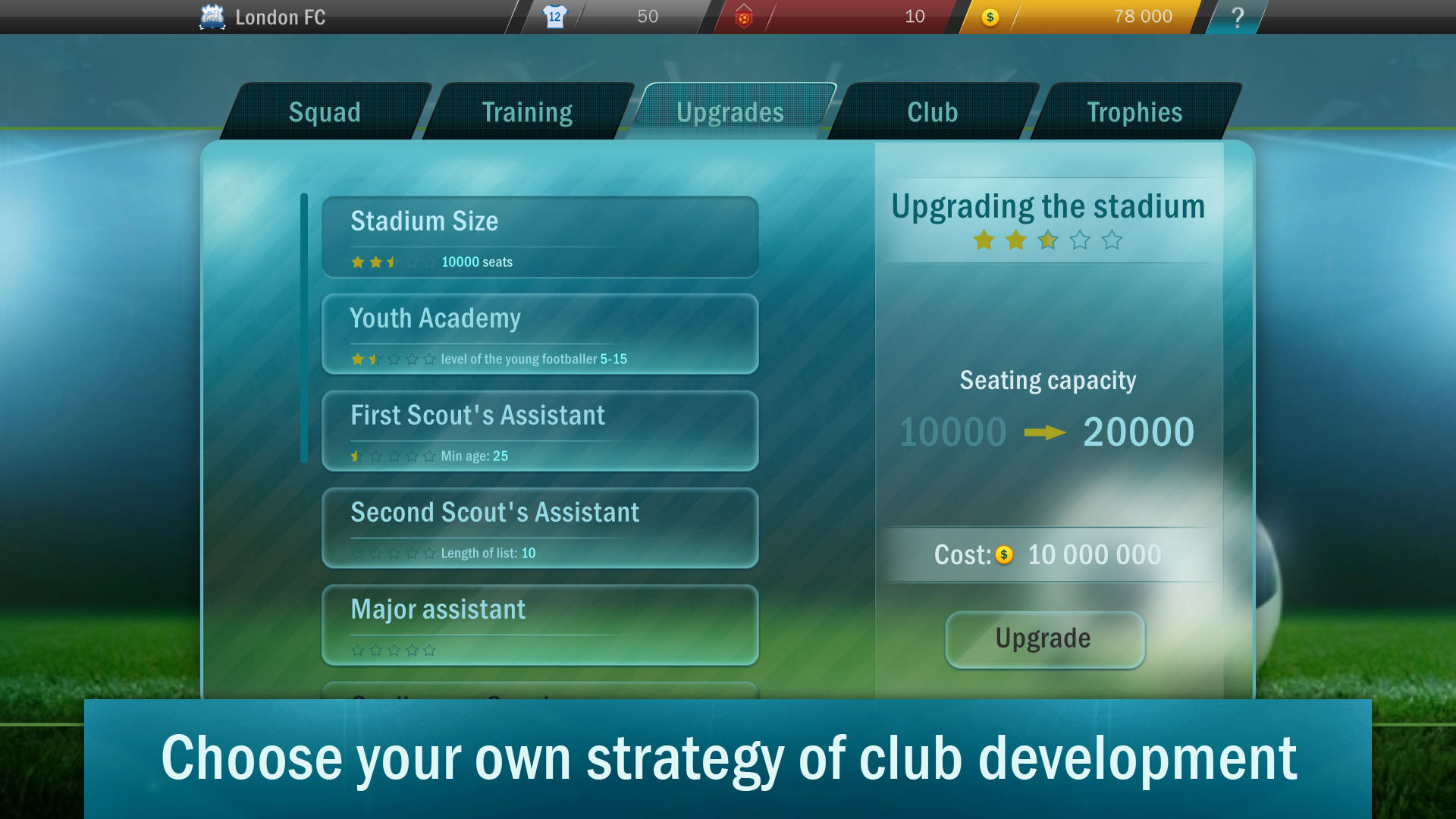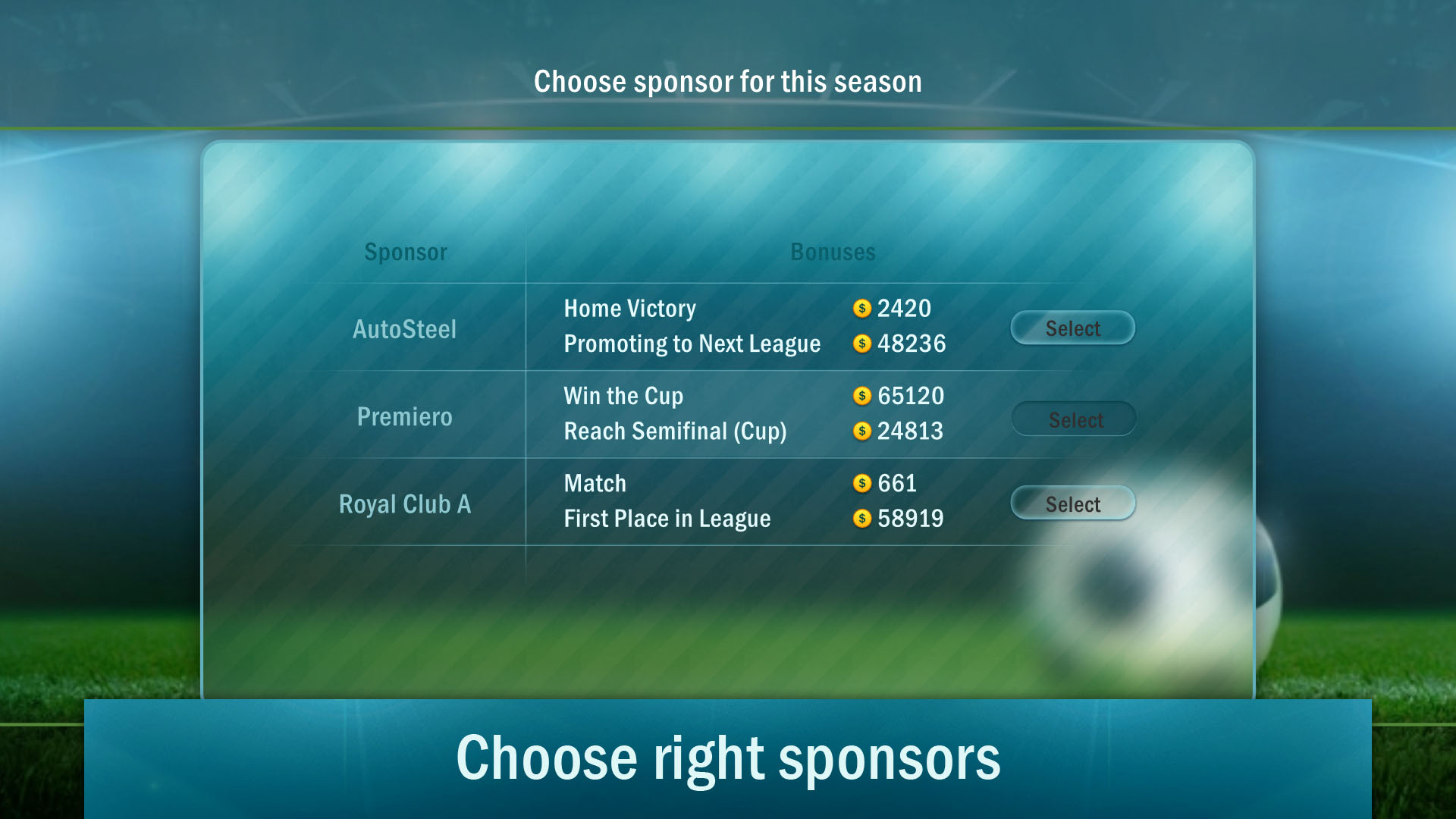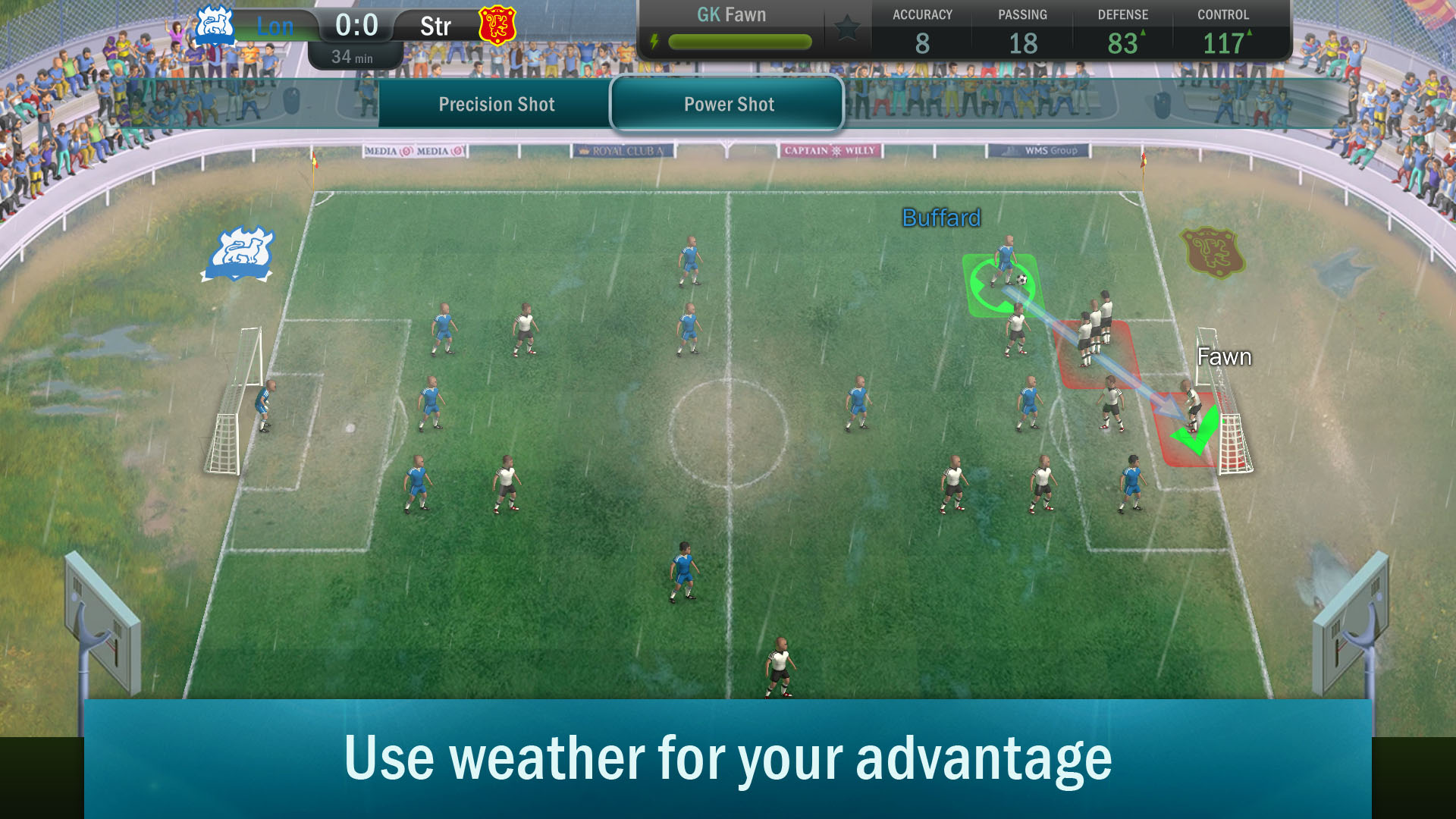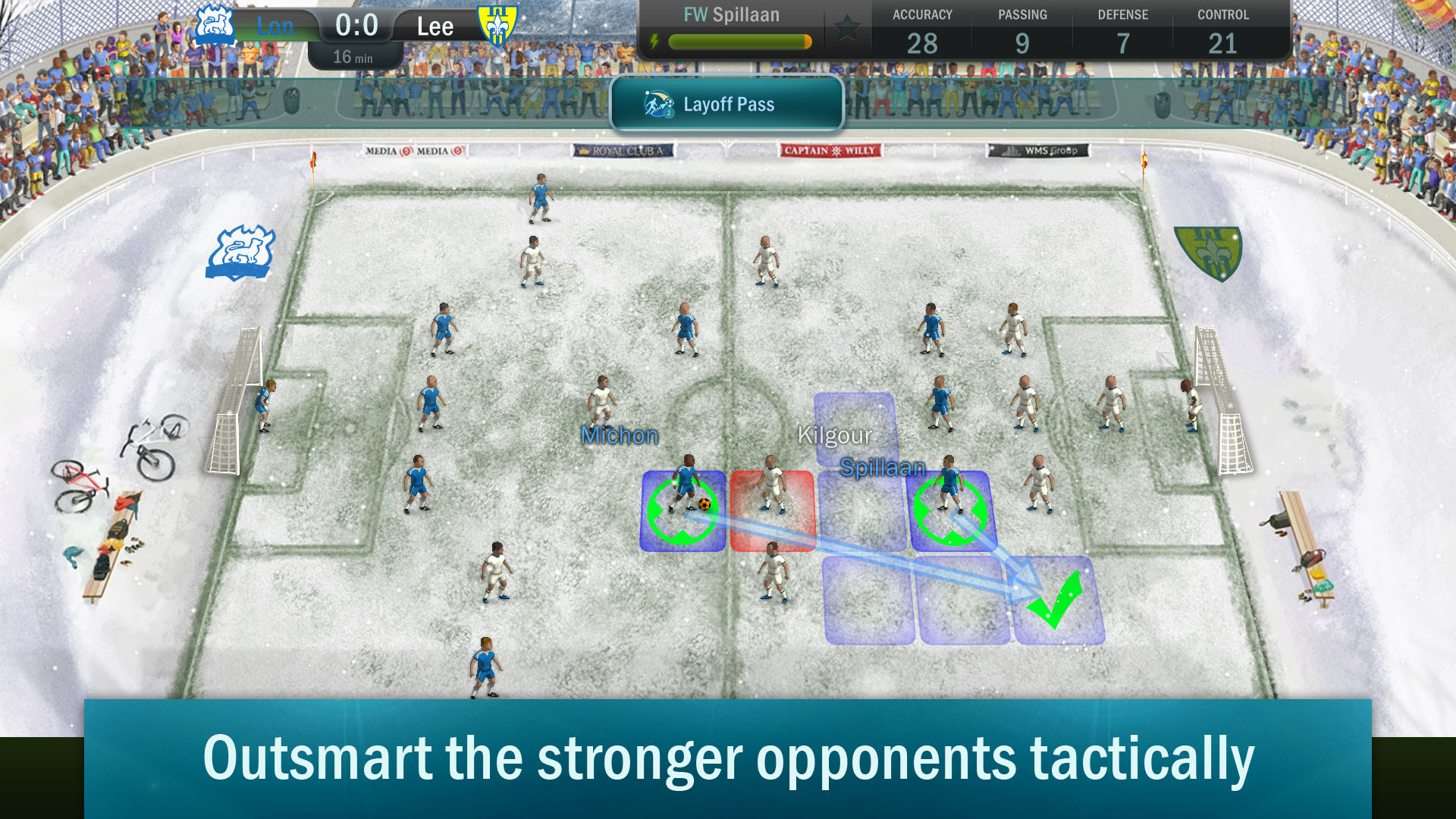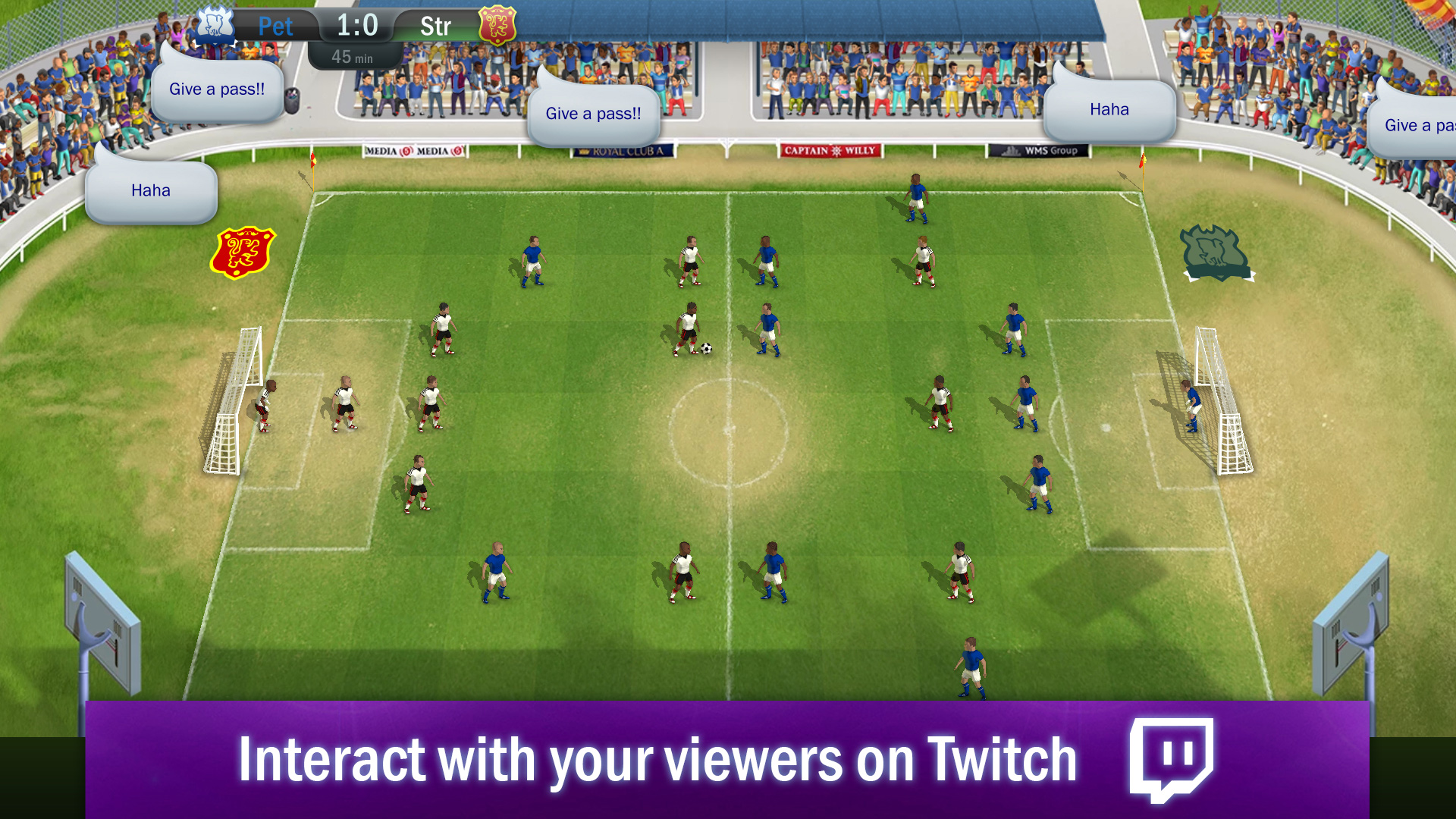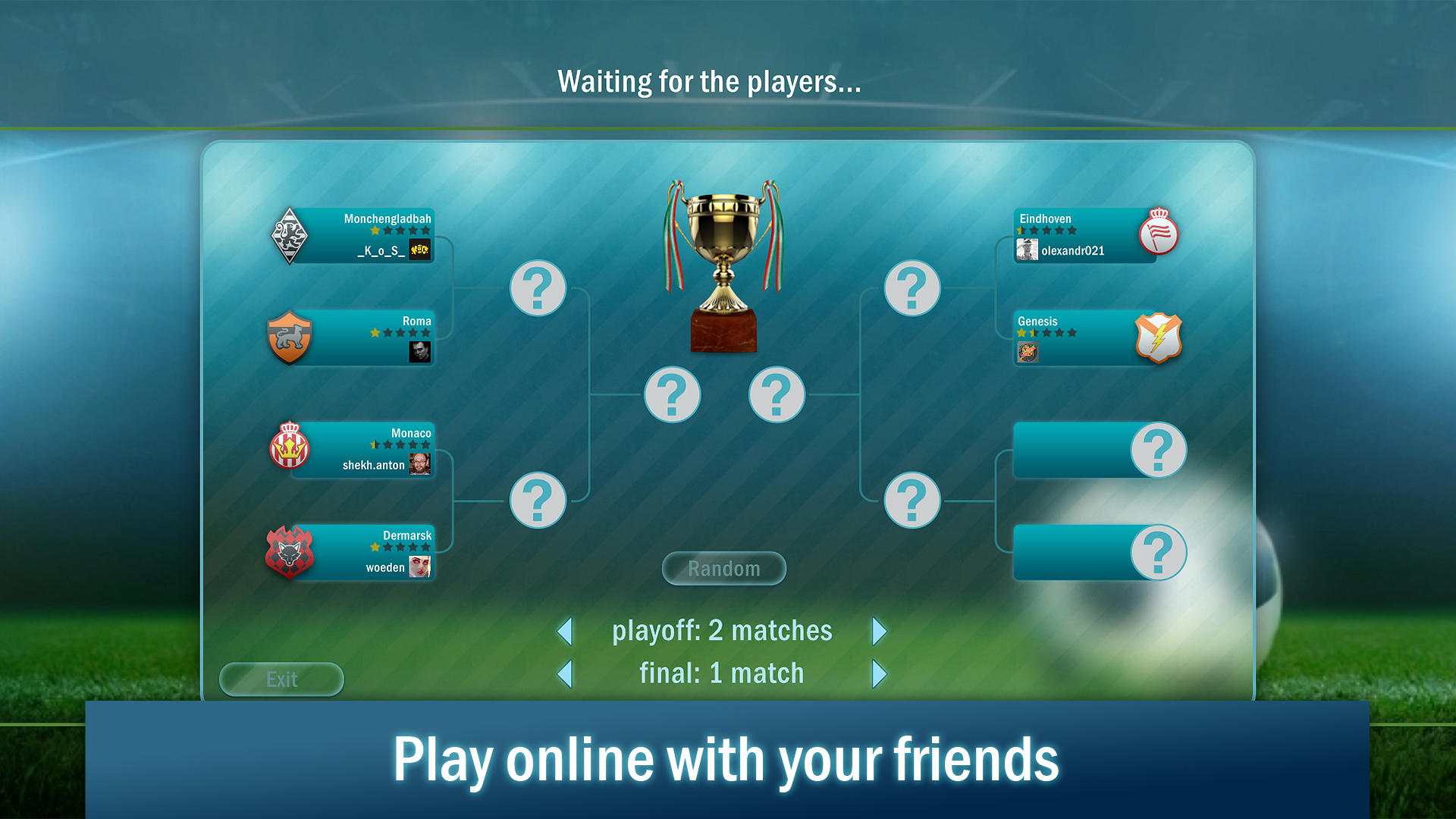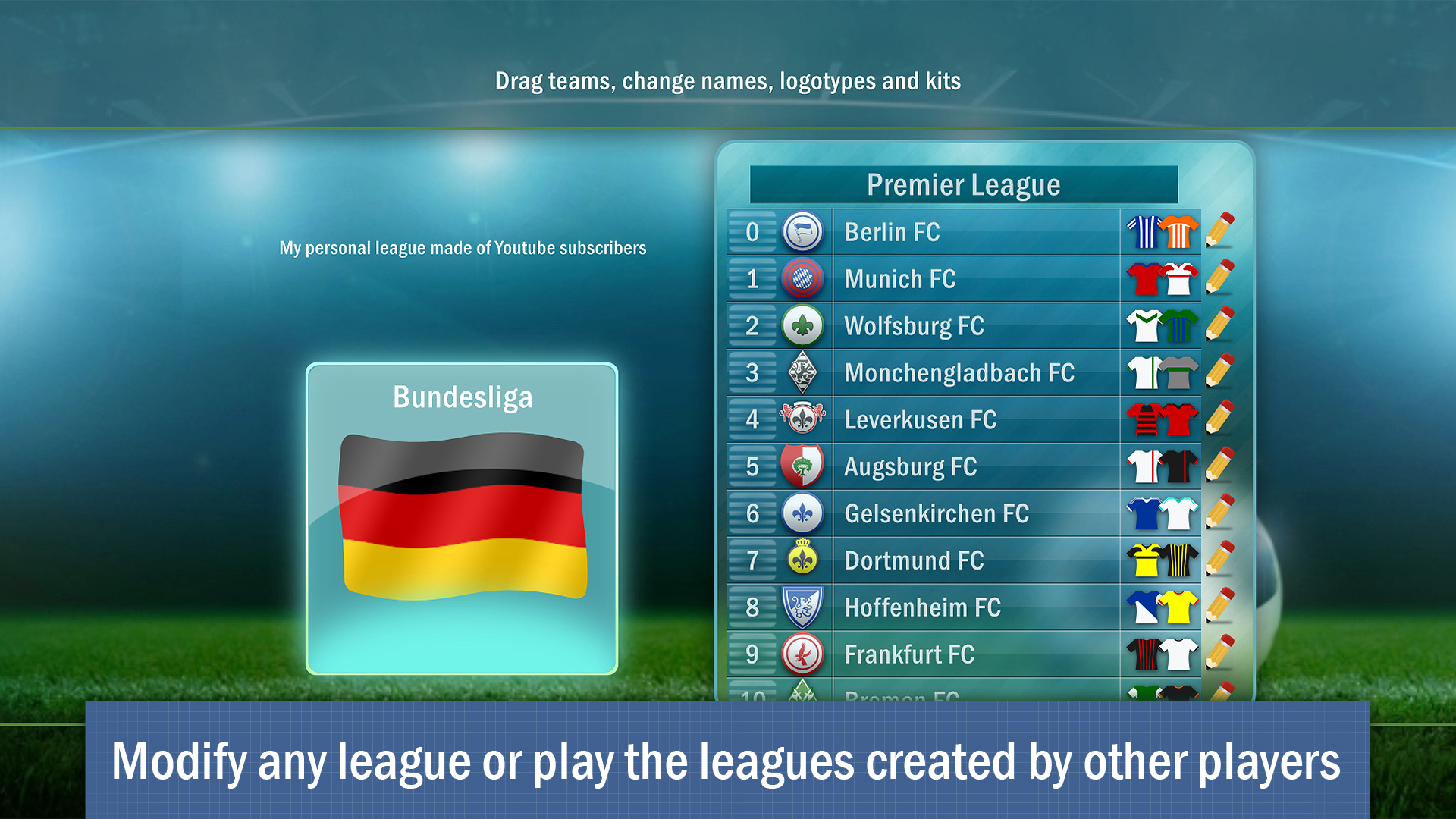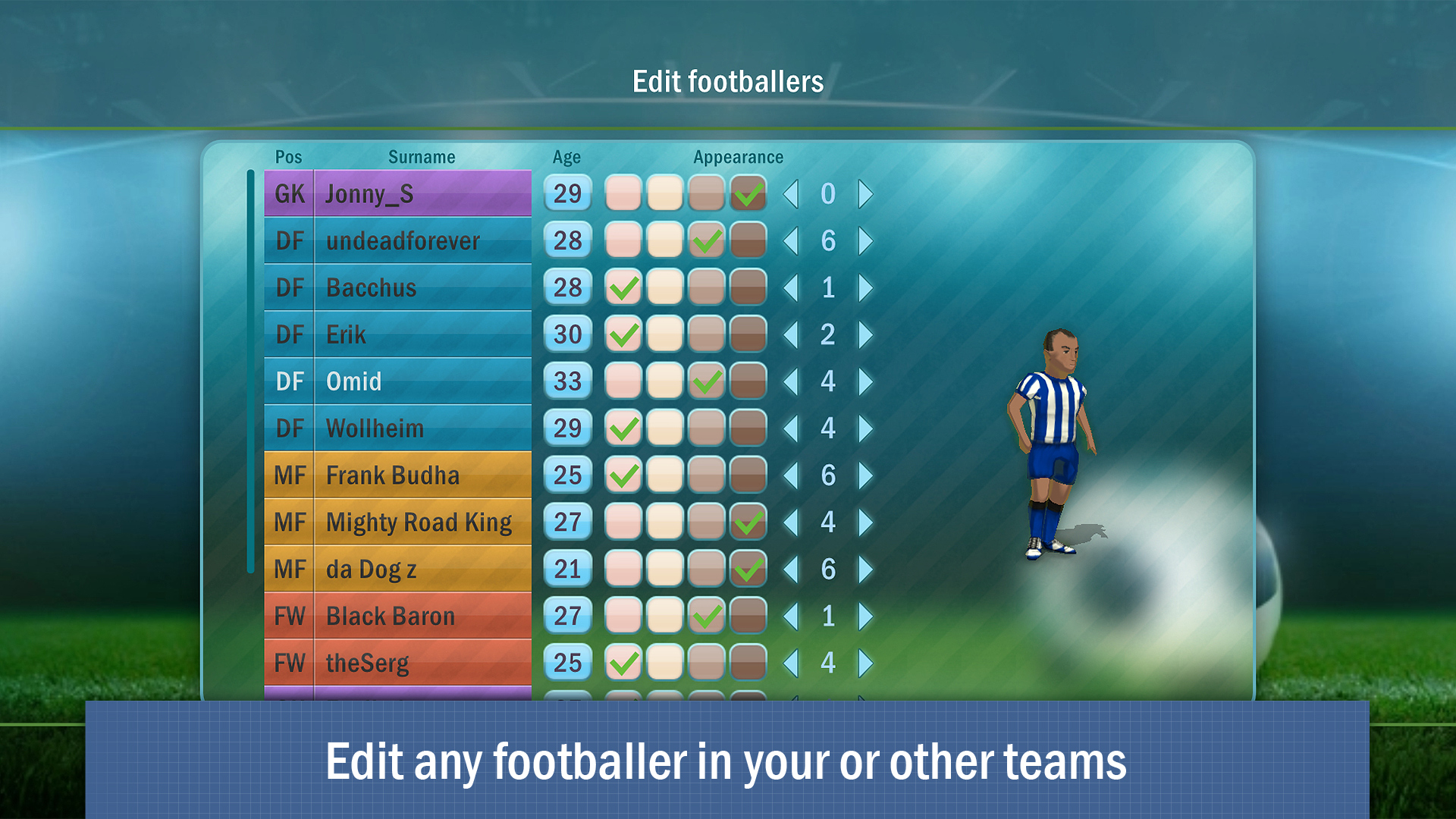 Download links for Football Tactics PC game
How to download?
About the game
There are many games based around 'development': you can develop your country, a theme park, a video game company, pizzeria, alchemy shop and so on. But there has NEVER been a strategy game based on developing your football club!
Sure, there are hardcore football simulators, but it's difficult to play them and, even more importantly, they don't give you enough feedback to assess the accuracy and wisdom' of your decisions.
Football Tactics is a game about a coach who no-one believes in. So to prove them wrong, he takes an amateur club and attempts to raise it to the pinnacle of world football! Playing the role of this coach, you start out with an old stadium which has just a single bench for your fans.Your goal is for your team to become so successful that you will ultimately transform this worthless bench into an arena with 80 000 seats by which time your club will have won all the major prestigious trophies in world football!
But the fun does not stop there. If you wish, you can choose to continue playing indefinitely, writing the history of your great football club. Or you can challenge yourself to repeat your meteoric rise with a new club. One thing's for sure - it certainly won't be the same experience second time around!
You play matches by utilizing the unique, turn-based mechanics, at the same time developing your club to its highest potential. Your decisions concerning team development affect the match results so choose wisely because your results, in turn, affect the strategic development of your club.
Team development:
You develop your team similar to how you would in XCOM. These are some of the questions you might ask yourself:
- Should I take a calculated risk by playing with a promising, but inexperienced, youngster or would it be safer to pick one of my more seasoned players for a particular role?
- Given finite resources, who should I develop first: forwards or defenders? Or both equally?
- Should I sell my super striker to raise funds to improve my Youth Academy?
Etc…
If you like managing a team but haven't been deep in football/soccer, you'll like this game as well. Just read what other similar players about that.
Economy
As in tycoon style games and many others, Football Tactics has an economy which is easy to understand yet interesting to manage. You earn money by selling tickets, winning tournaments, and achieving the sponsors' goals for the club. Additionally, you can bring in large amounts of revenue by selling your footballers.
But... as you would expect, not all footballers are created equal! Since a footballer's price depends on his age, level, last games' performance and skills, you will need to make informed and interesting choices in order to both maximize revenues and at the same time avoid weakening your team.
Turn-based mechanics
We created the match mechanics from scratch, prototyping extensively until we reached a perfect (we think!) balance between the conventional and the realistic, between the tactical calculations and the drama and emotion of 'the beautiful game'.
The matches are short, so they keep your interest and attention throughout. Once you have mastered the different tactical elements, you will be able to score many goals in the allotted match time.The mechanics are easy to understand so you don't have to be a football lover or a sports nut to pick it up and get into it quickly. But there's enough depth that even after 20 hours of play you will inevitably discover something new.
Replayability
In many ways, Football Tactics is similar to strategy games such as the Civilization series. You start from small beginnings, every new campaign generates differently, the development of each new club is a totally new and unique experience. Skills differ, so too footballers' propensities to different attributes, a new set of random players populate the Youth Academy, the variability of transfers - all these features allow you to feel new excitement from each new campaign.
Modifications and different ways to play the game
Our goal is to give players enough options and choices to make their gameplay unique. At this time, our player community has already created for all available countries, in order to help all new and existing players. However, you can still make your own mod directly in-game!
In addition, you can choose from a large range of settings which allow you to play the game in your own unique style. For example, you can enable 'infinite fame and money', you can start with the weakest team, disable injuries and fatigue and so on. ​​
Finally
We at Creoteam hope you get as much enjoyment, excitement (and sleepless nights!) playing this game as we did (and still do) creating it, and we wish you well in your quest to reach football super-stardom. The path is not easy, but with perseverance, skill and good decision making, we know you can find glory and reach the big time. Good luck!


Turn-based matches - Unique turn-based system allows to use your strong sides against tactical mistakes of an opponent


Campaign - Make your way from Amateur to Premier League, play in the Cup matches, buy and train your footballers, improve your club


Skills System - Experiment with skills and talents to build unique team


Smooth Animations - footballers move like in real football with smooth and realistic animations


Club's Upgrades - upgrade your stadium, invest in the young footballers and hire coaches to make your club stronger


Mods support - create your own leagues or play the leagues created by other players


Online mode - call your friends and create a playoff tournament. Who is the best tactician among you?


Hot Seat - choose a favourite national club and play against a friend on one PC


Twitch support - the viewers can with the Twitch streamers
Minimum:
OS: Windows 7

Processor: 1 GHz

Memory: 1 GB RAM

Graphics: Shaders 3.0, minimal resolution 1024 x 768, recommended dedicated graphics card with 512 MB of RAM

DirectX: Version 9.0c

Storage: 300 MB available space